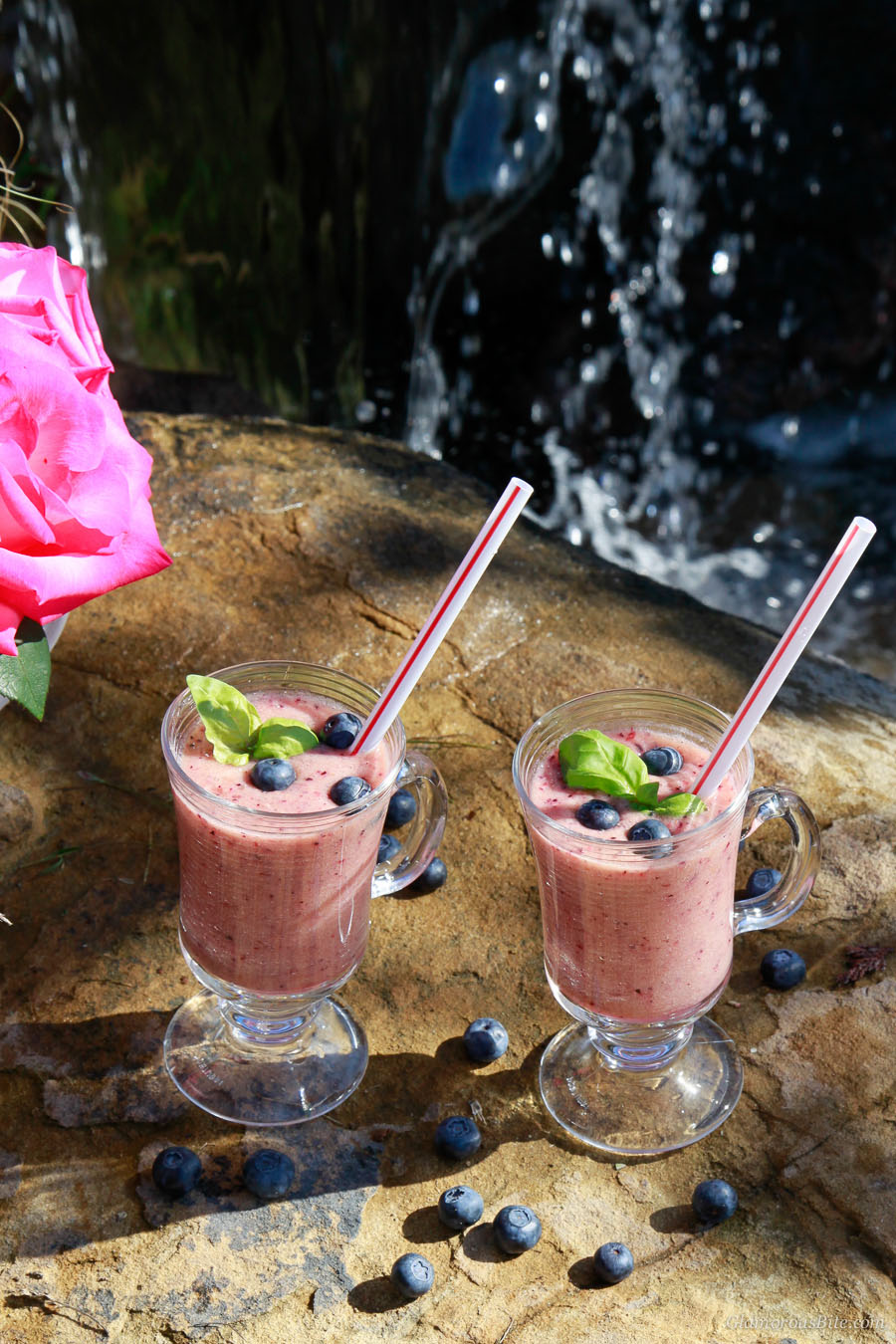 There is no place like Southern California in "winter", where you can sunbathe in bikinis while sipping a Simple Detox Smoothie for beautiful skin made from fresh healthy fruits, take daily beach walks in the sand, and never ever have to put away your favorite summer dress.
No matter how long we have lived in Santa Barbara we still express wonder and amazement when the temperatures rise above 80°F degrees during the winter months. When the daily news reports many parts of the world experiencing 10 -15°F with snow storms and showing images of ice covered cities, forests and people who are bundles up trying to brave the harsh weather, we are surrounded by gently swaying palm trees, flowering trees, vibrant pink bougainvillea ( Spanish buganvilia) plants, fragrant roses and summer warmth, or even heat, like the last weekend. So much sun can be harsh on the skin though, so we made this Simple Detox Smoothie Recipe for Beautiful Skin to help us and you through those sunny days of winter and also to gives you a vitamin boost in those cooler climates. All these healthy fruits wont just make you look and feel better, they are great for strengthening the immune system and fighting off colds. You may taste a little burst of summer in this vibrant fresh smoothie if you are in the winter snow.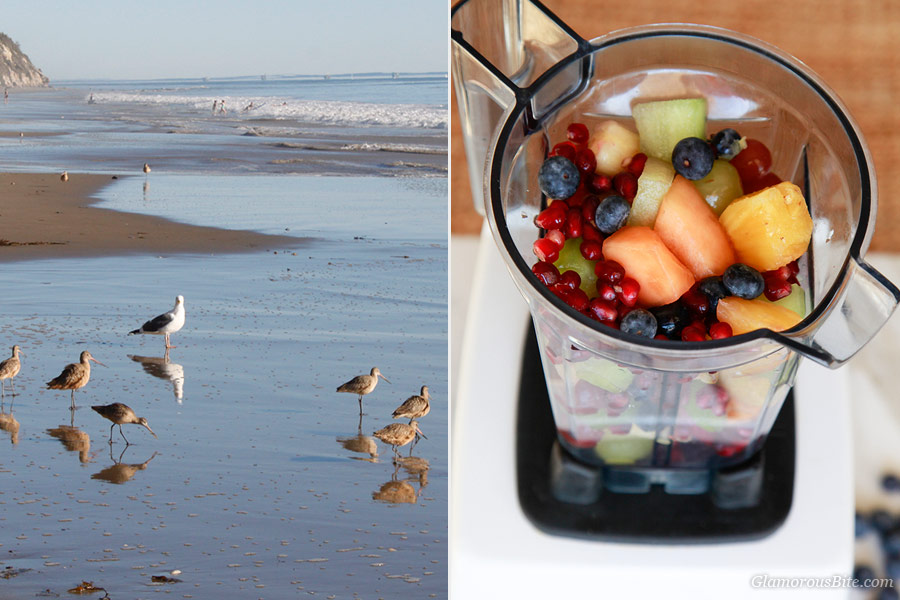 It is so easy to make this Simple Detox Smoothie with a variety of fresh fruit. We used Pomegranate seeds, Blueberries, Cantaloupe, Pineapple, Honeydew Melon, Grapes, Basil Sprigs, and purified water all mixed together for a creamy tasty little smoothie. The secret to beautiful skin starts on the inside out and this detox smoothie has so many beneficial fruits that are rich in nutrients and replenish your body and skin.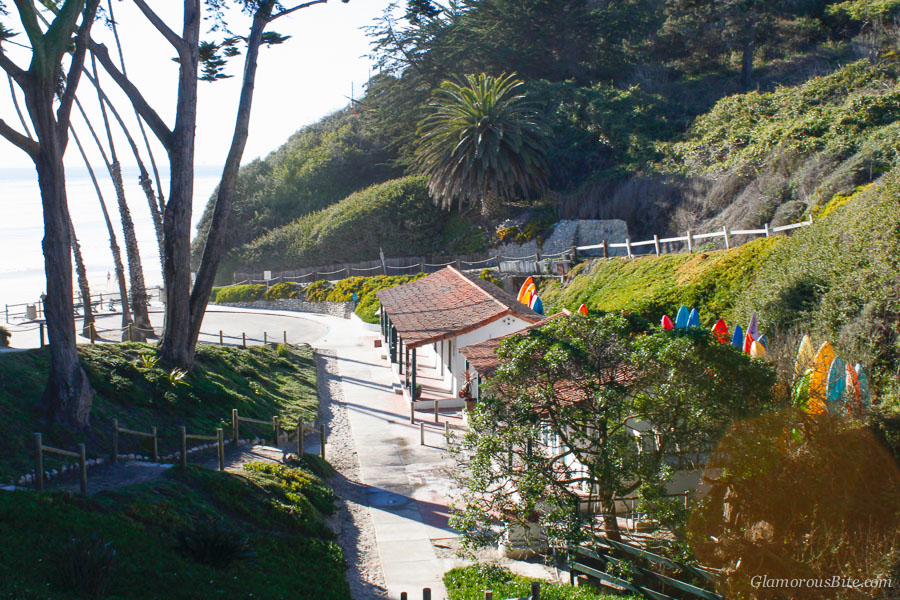 .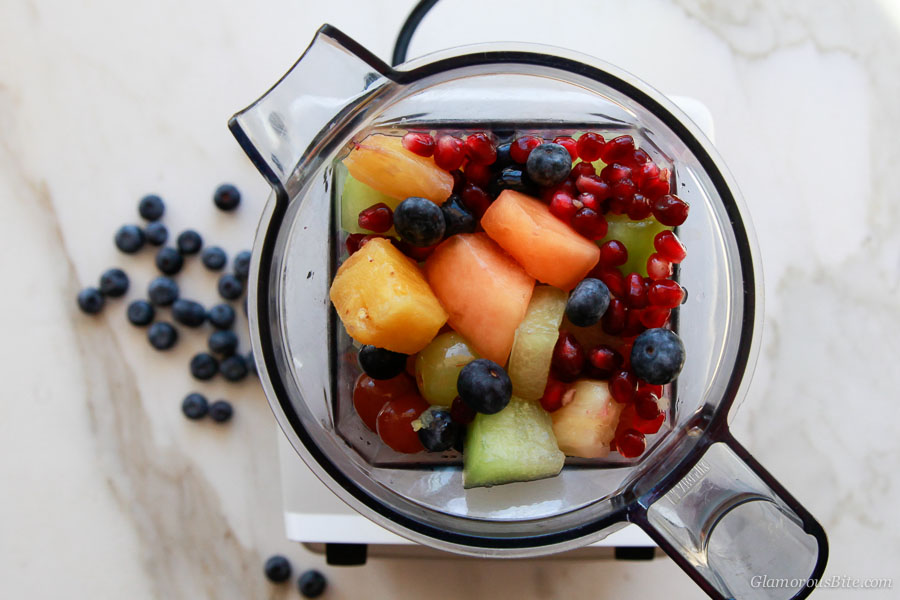 When you need something fresh and healthy to get you going for a fun day at the beach this Simple Detox Smoothie Recipe for Beautiful Skin is simply perfect. Each of the ingredients in this smoothie has benefits for your skin and so much more. 
Simple Detox Smoothie Benefits
Blueberries
Blueberries have been know as a "super food" for a long time now and the highest antioxidant levels among fresh fruits. These sweet but slightly tart pearls are filled with vitamins and nutritions and medicinal miracles that goes way beyond beauty.
They are highest in antioxidant like Anthocyanin and Vitamins A, B complex, Vitamin C, Iron and Zinc.
Boost your immune system to keep the colds and infection at bay.
Keeps you younger by naturalizing free radicals.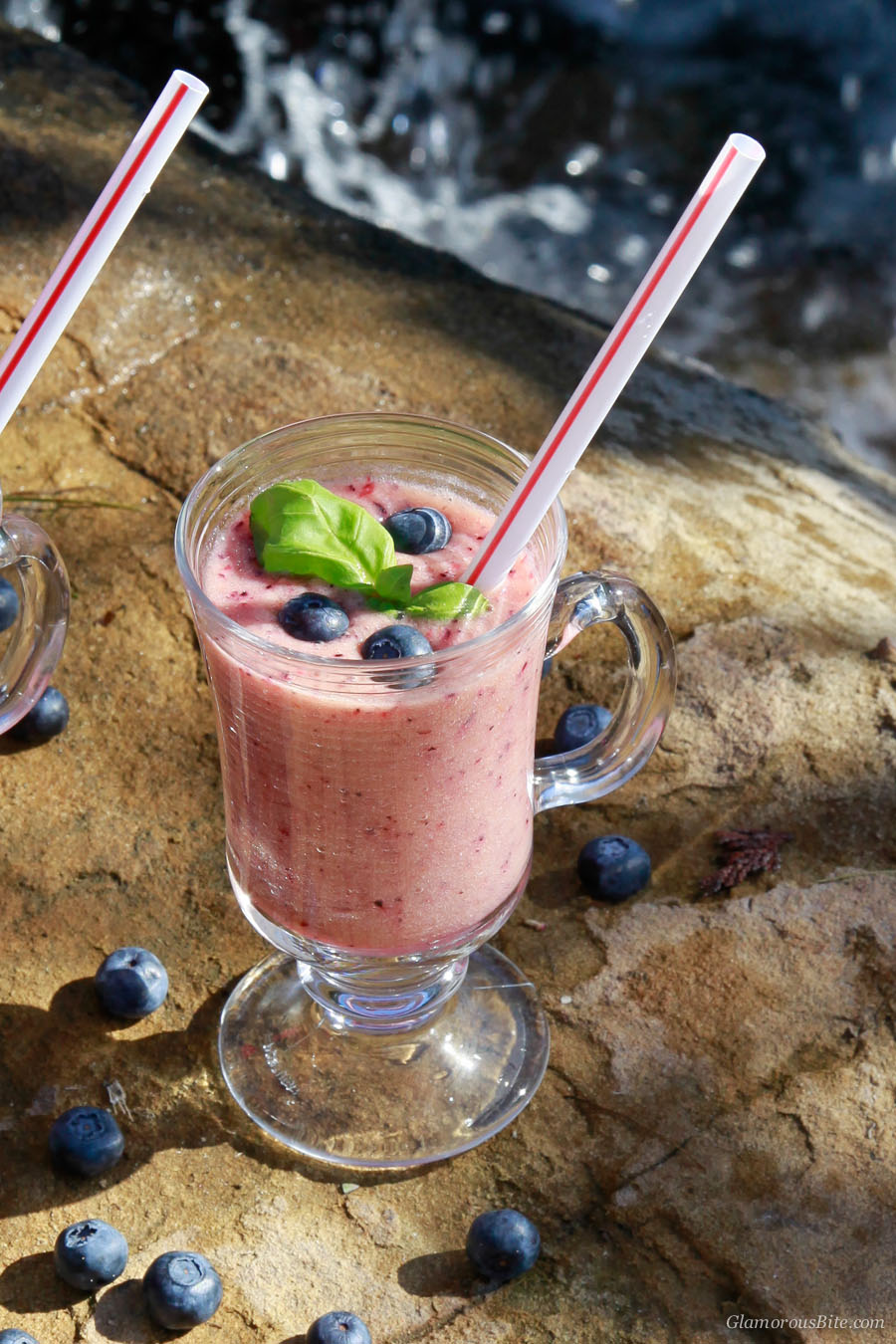 Pomegranate
Pomegranates are beneficial for your heart health and are filled with punicalagin. They are high in Vitamin C, Vitamin K, Calcium, Zinc, Manganese, and Iron and Fiber.
They also lower blood pressure and even cholesterol.
Protects the skin from the sun's free radicals, helps to repair tissues.
Slows the aging process by fighting against wrinkles and softening the skin.
Fights some types of cancer.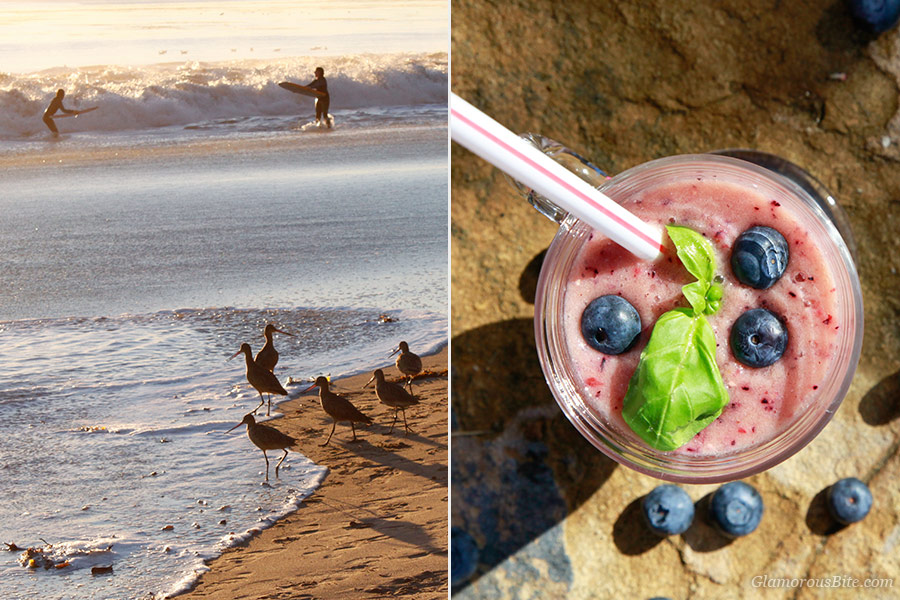 Cantaloupe
Low in calories and high in water content so you can keep hydrated on those warm days. Rich in Vitamin A, Vitamin C, beta-carotene. Vitamin A keeps the hair moisturized and is beneficial for skin. Vitamin A from beta-carotene also prevents cell damage and is anti-aging.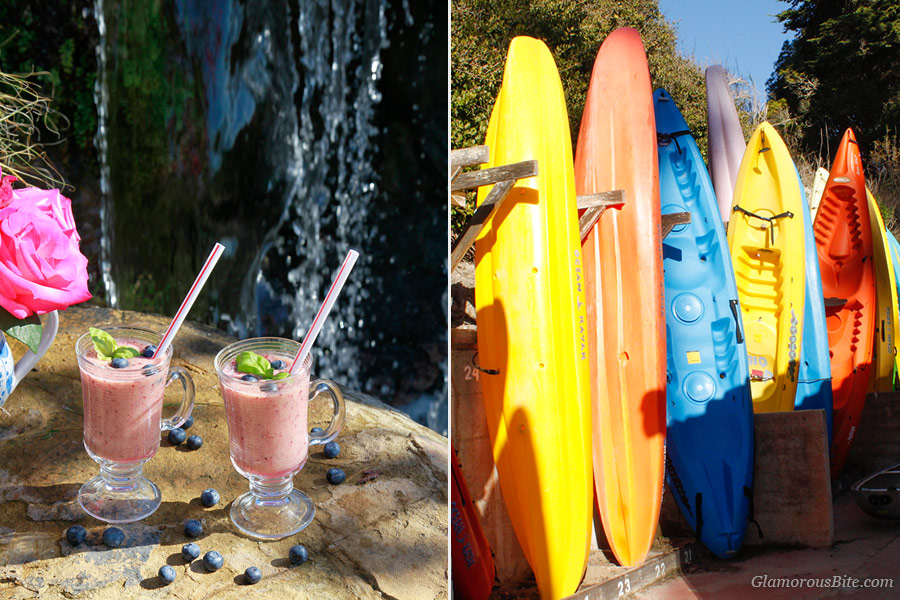 .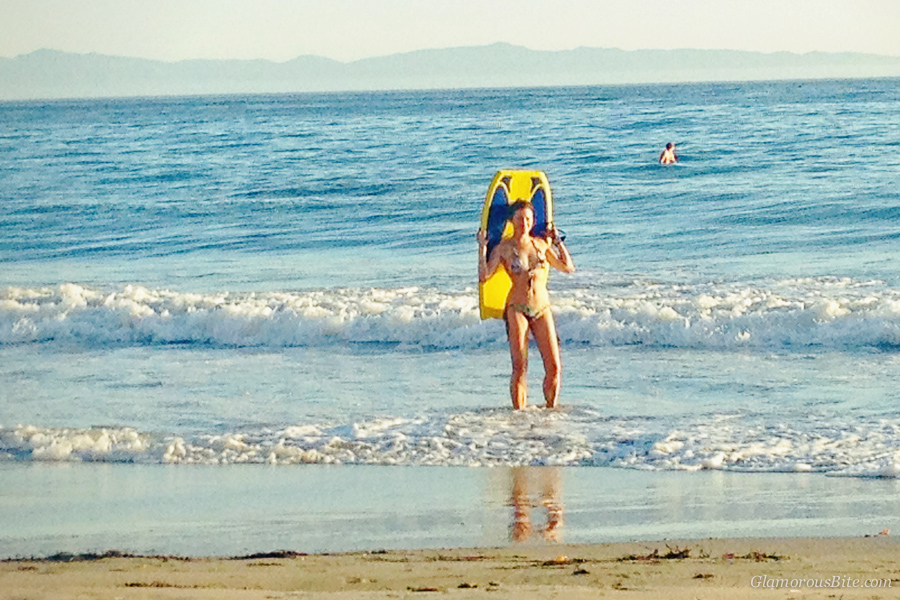 Pineapple
Rich in Viatmins A and C that help fight colds, it also contains manganese, magnesium, potassium, bromelain, beta-carotene, and can decrease the risk of obesity. Pineapples are goof for the complexion and hair. Bromelain helps with digestion and keeps your body balanced so it is not too acidic or too alkaline. If you are diabetic be careful with Pineapple since they have a high glycemic index. We only put in a few pieces in this recipe.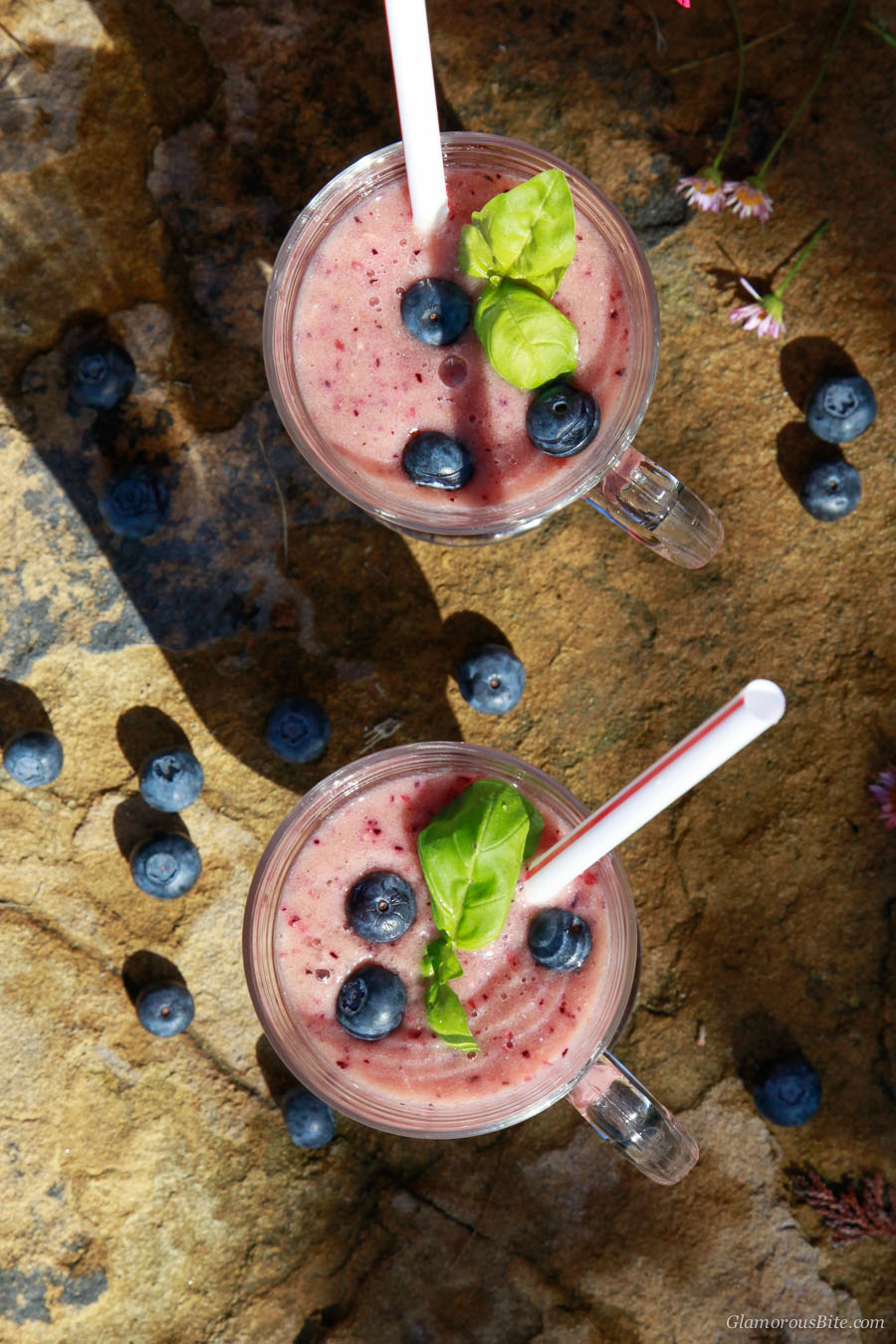 Honeydew
Rich in Vitamin C, Vitamin B-6, Potassium. Contains soluble fiber that helps lower cholesterol. So good for your skin too since it keeps you hydrated and an added bonus, it assists in weight loss. Vitamin C helps the immune system and improves collagen which fights against wrinkles.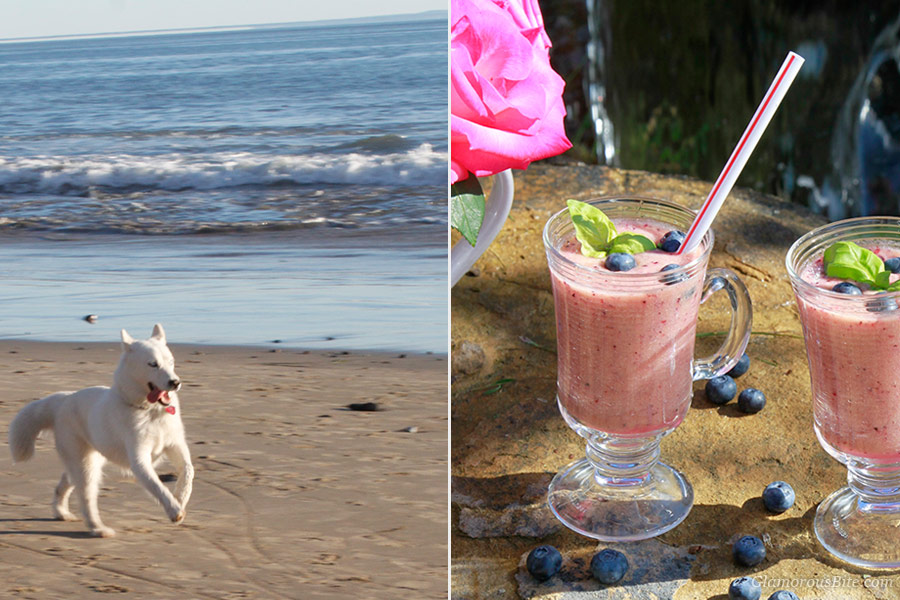 Grapes
We all should eat more fresh grapes ( and not just the fermented kind which is wine) because of its very high water content and antioxidants. Because of the high water content it can absorb more harmful pesticides, so try to consume organic grapes. Contains polyphenols which might help against certain types of cancer and the flavonoid quercetin that keeps your heart healthy, We love to freeze grapes they make a glamorous ice cube in fruit drinks and cocktails. Mmm and also helps alleviate osteoarthritis in knees and improve mobility.
Basil
One of our most often used herbs, basil leaves contain a good amount of Vitamin A and high levels of beta-carotene, which keep us younger because it helps protect against free radicals.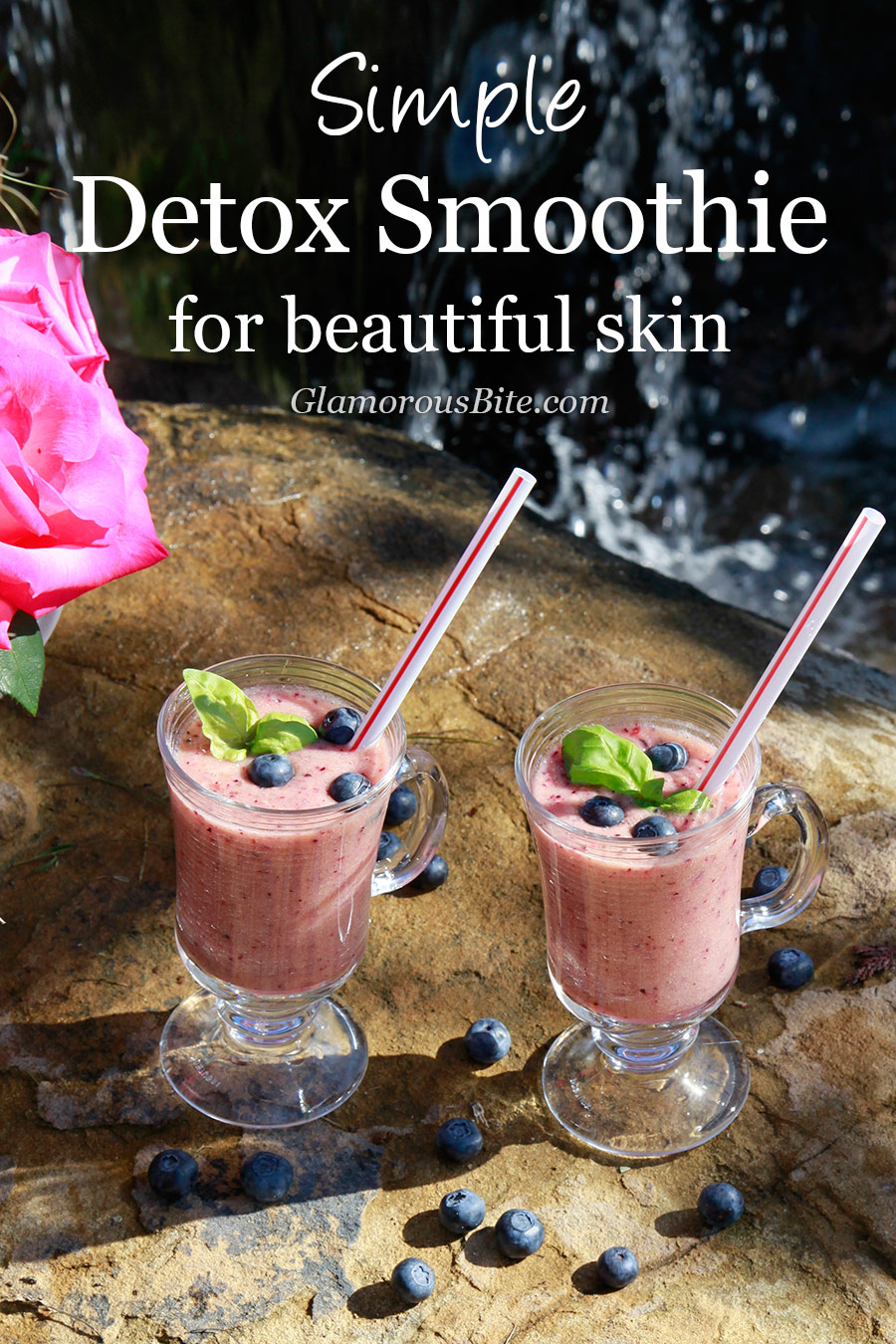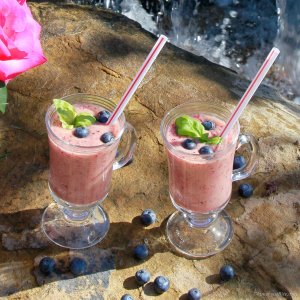 Simple Detox Smoothie Recipe for Beautiful Skin
Ingredients
1/2

cup

Pomegranate seeds

3/4

cup

Blueberries

1/2

cup

Cantaloupe

1/2

cup

Honeydew

1/2

cup

Grapes

1/4

cup

Pineapples

1/2

cup

Purified Water

4

Basil Sprigs - reserve a few top leaves for decoration
Instructions
Place all chopped fruit and water in a blender. We use our Vitamix, but if you don't have one try to get one with at least 800 Watt motor.

Pulse on low for a few times then switch to high and blend until smooth.

Top with a few blueberries and decorate with basil sprigs.

Serve right away or keep it cool in the refrigerator.
Diet: Vegetarian, GlutenFree, Vegan, Paleo, Superfood
Tips: The fruit smoothie can separate even after a short while so blend a little before serving.
What is your favorite fruit smoothie?