Trattoria Mollie Tomato Basil Pasta – Pasta alla Checca
Chef Mollie shows how to make a delicious Pasta with Tomatoes and Mozzarella. We truly enjoyed this cooking demonstration in her pristine kitchen. Nestled along Coastal Village Road in Montecito, Trattoria Mollie has authentic Italian dishes that will make your mouth water. Chef Mollie makes her famous pasta dish with first cooking the Tagliatelle, which is a traditional Italian pasta. Then she puts extra virgin olive oil and adds shallots and garlic to the pan. Stand back as a touch of brandy puts the pan on fire! Fresh tomatoes are cooked just a little to keep that extra flavor in. Mozzarella and basil make a classic addition to this Trattoria Mollie Tomato Basil Pasta.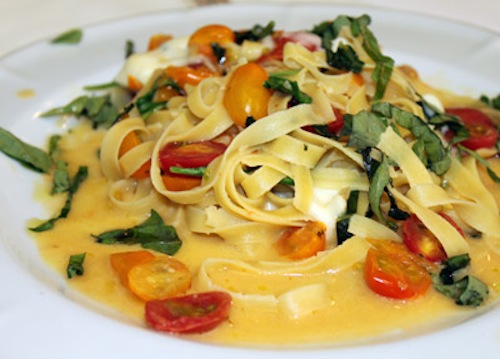 We liked this pasta so much that it has become our go-to pasta dish. We have tried it with lemon pepper noodles and with onions instead of shallots for some variations for Trattoria Mollie's Tomato Basil Pasta. It is just such a fresh and simple pasta dish that is perfect for any day of the week.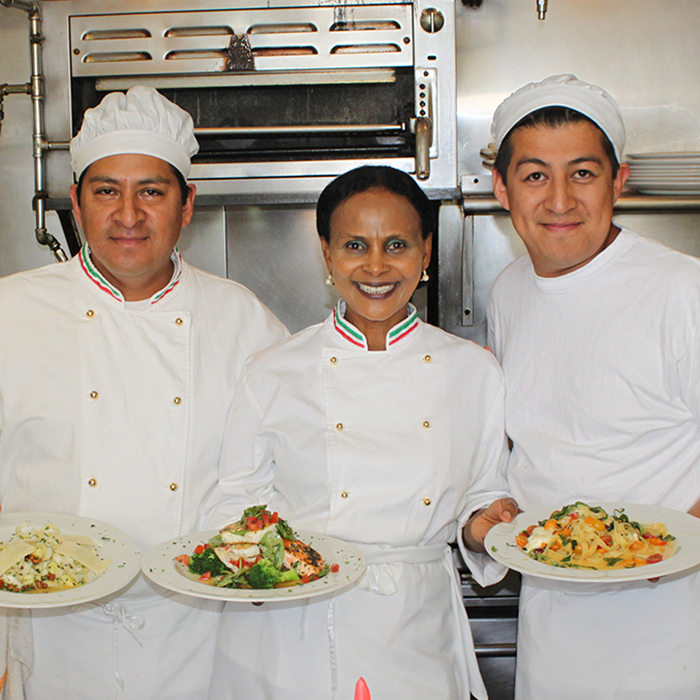 Chef Mollie has been featured on the Oprah's Show, in the "O" magazine, and is known as a favorite local chef to Hollywood stars. Trattoria Mollie was recognized as one of the "Ten Best Destination & Special Restaurants in the World" by National Geographic Passport to the Best.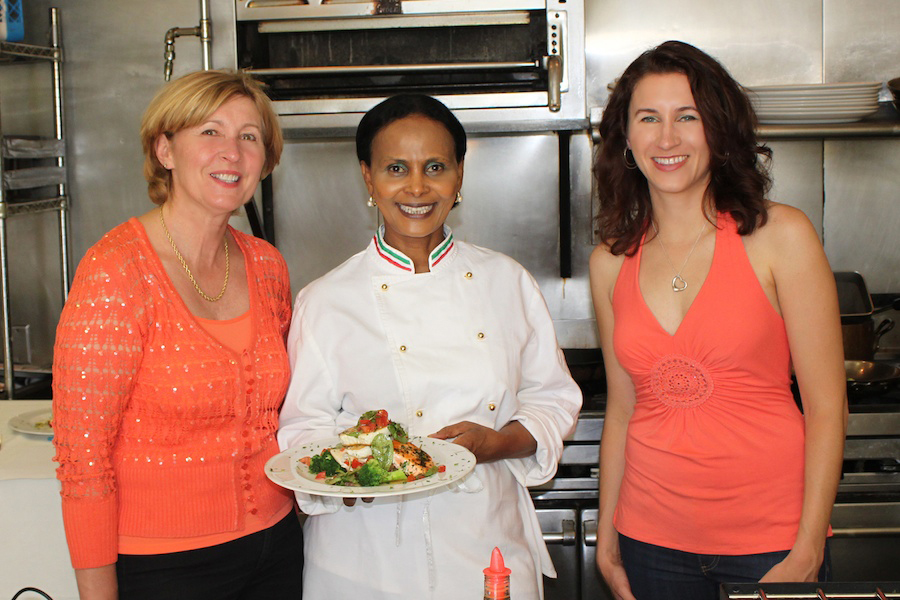 Thank you Mollie for sharing this delcious pasta recipe from your kitchen with us!