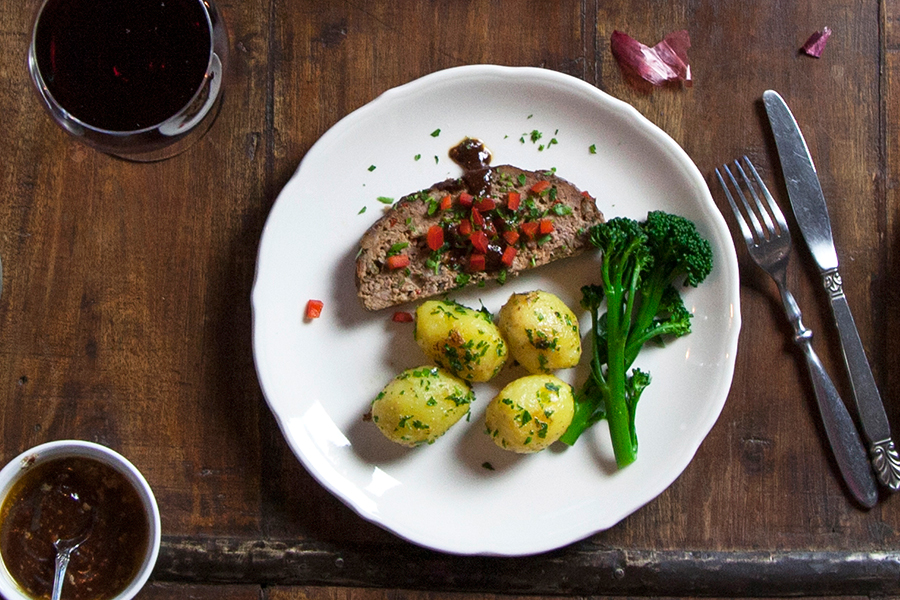 Another rainstorm was sweeping down the Pacific coast from the north and the temperature turned a little cooler then usual for spring. You may have heard about California rain in the song by Albert Hammond "It never rains in California, but girl, don't they warn ya, It pours, man, it pours." Even in paradise there is rain, not very often but it does happen here in sunny Southern California, and that calls for something comforting and warming.
During such a rain storm, a classic hearty meal like a Mediterranean Meatloaf with Wine Reduction Sauce is the perfect way to capture this essence of comfort and for staying indoors wrapped up in a blanket by the fireplace. It may take a little time to make, but you can get some leftovers for the rest of the week out of it. We didn't have that problem since our dear friends stopped by and we all devoured the entire meatloaf in one evening.
We woke up this morning to rainy windy weather that made us think back to one of the larger storms, which had swept through the California coast a few weeks ago. This rain storm was much much milder, but still a good reason for a hearty and cozy  meal. During that earlier big storm the rain poured down in the backyard while the wind blew from the ocean like a tempest, taking palm trees for an uninvited waltz, twirling their fronds around vigorously.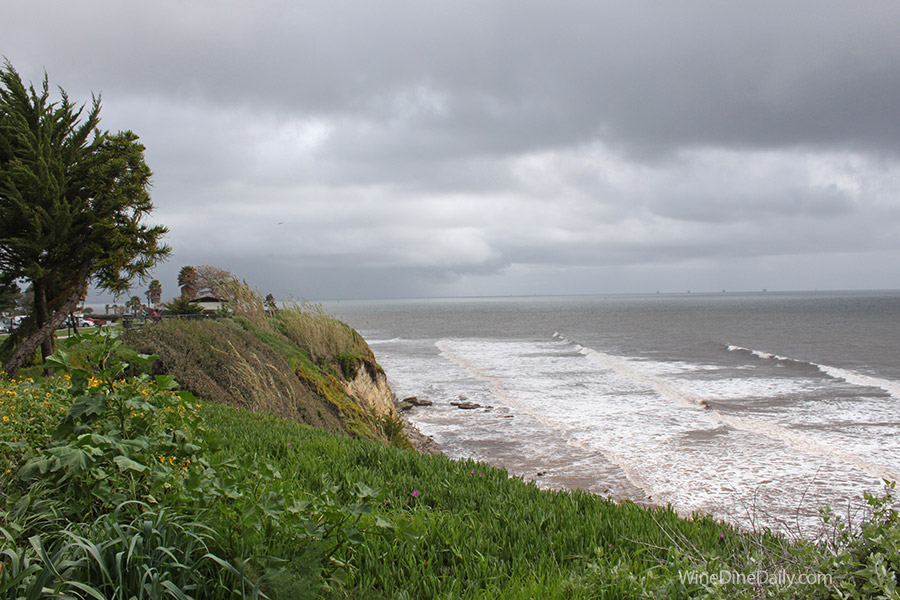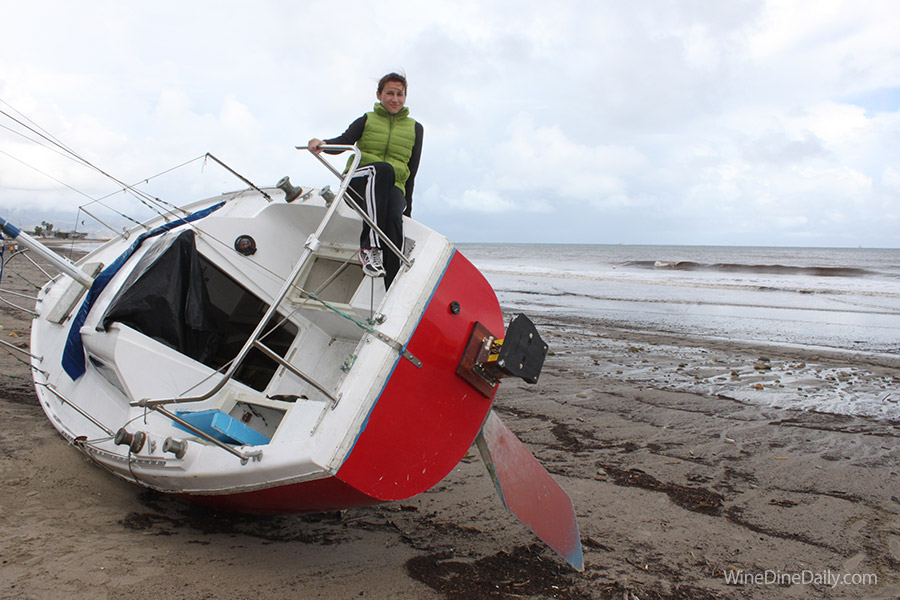 We wanted a closer look at the storm and went down to the park and harbor to see the little boats bobbing around like corks in a barrel. A couple boats were beached and sadly in a such state of disrepair. We couldn't wait to get home to turn on the oven and infuse the house with warmth after such a cold outing. We made a Mediterranean Meatloaf with Wine Reduction Sauce, buttery Parsley Chardonnay potatoes, and steamed Broccoli that time and it was sooo good that we had to make it again. While the meatloaf was baking, we lit the fireplace and set the table right in front of it for a less formal cozy supper.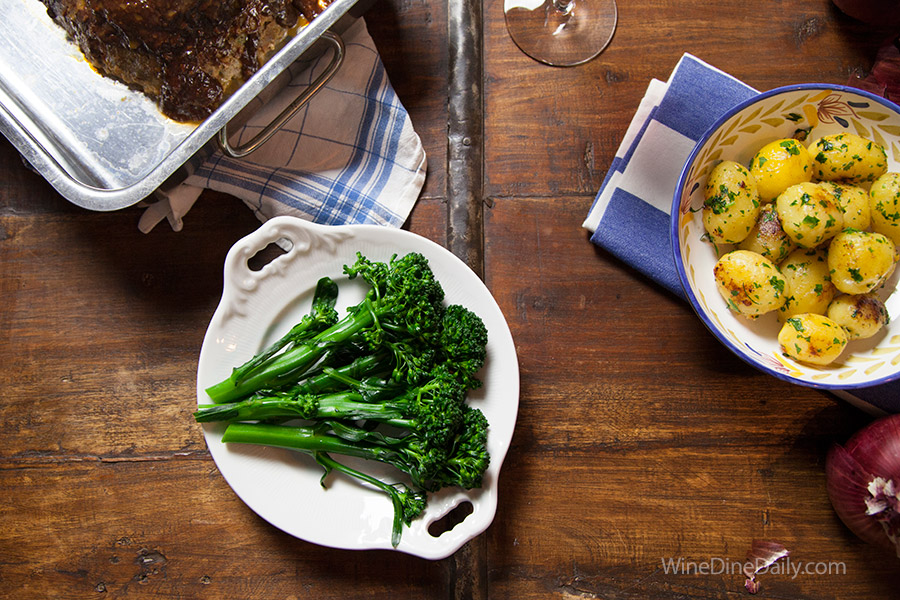 And the next day we love this soul nourishing versatile meatloaf cut into thick slices and served in panini or any other crusty roll, on top of a bed of fresh crisp salad as a quick meal. Oh and don't forget to drizzle the meat with extra BBQ sauce… If you have not experienced a meatloaf sandwich then please do try it – you will be happy you did!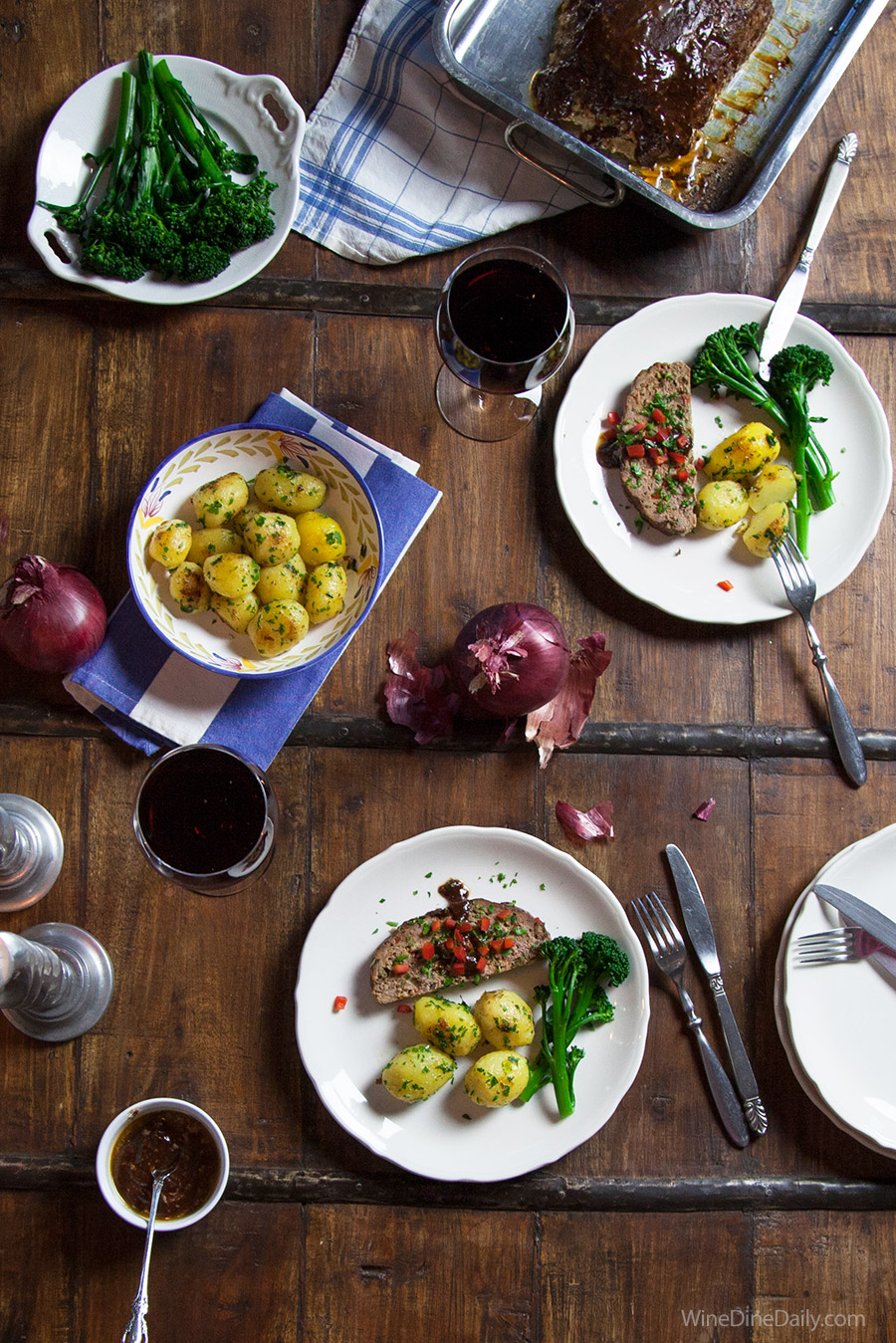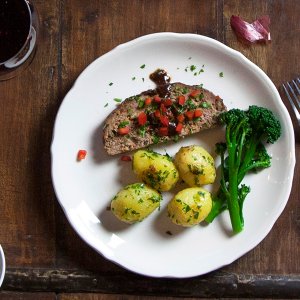 Mediterranean Meatloaf
Ingredients
2

Lb

Ground Meat – Beef and Turkey

3

slices

Whole Wheat Bread - break into small pieces

1/3

cup

Almond Milk

2

slices

Bacon - chopped

1

Tbsp

Grapeseed Oil

1

Tbsp

Butter

1

small Red Onion - finely chopped

3

Garlic Cloves - minced

1

Cellery stalk - finely chopped

1

Red Bell Pepper - finely chopped - keep 2 Tbsp for garnish

2

Eggs - slightly beaten

1

Tbsp

Sea Salt

1/4

tsp

Black Pepper

1/3

cup

Parsley - keep 1 Tbsp for garnish
Instructions
Preheat oven to 350F and line a 13- by 9-inch shallow baking dish with parchment paper or aluminum foil.

Place the ground meat in a large glass bowl and let it come to room temperature.

In a medium bowl soak the whole wheat bread pieces in almond milk, until they are really soft for about 10 minutes. With your hands squeeze the excess milk out

Meanwhile, heat  a heavy skillet over medium high heat and cook onions in Grapeseed oil and butter for a few minutes.  After onions become translucent add garlic, celery, red bell pepper and stirring occasionally cook for about 5 - 7 minutes or until celery becomes soft. Remove from heat and add to bread-crumb mixture and with a large spoon blend well.

Spoon the bread mixture into the bowl with the meat in it, add the eggs salt, pepper and parsley and with with your hands combine it all really well, but please do not over mix or you will end up with a tough loaf.  We usually use disposable plastic gloves…

Transfer the mixture to the prepared baking pan and shape into a loaf.

In a small bowl mix together the glaze and brush the half over the top of the meatloaf. Leave the other half for serving.

Bake for 50 minutes to 1 hour until an instant-read thermometer registers 155°F.

Let it rest for 10 minutes before cutting into slices.
Serve with chopped bell peppers, parsley and a drizzle of the wine reduction-BBQ glaze along with potatoes and broccoli or your desired side dishes.
Glaze:
1/2 cup Red Wine Reduction – click here for the recipe
1/2 cup BBQ sauce
yield: Makes 6 servings with leftovers
active time: 30 min
total time: 1 1/2 hr
For the Parsley Chardonnay Potatoes recipe just click here.
As for the baby Broccoli, we cooked it for 3 minutes in hot boiling water. Then immersed them in an ice bath. Drain them with a slotted spoon. Roll them in hot butter season with salt and a few pepper flakes.
Wine Pairing: Gainey Merlot from the Santa Barbara County with a fresh and lighter body, gorgeous rich plum, earthy, and spicy notes.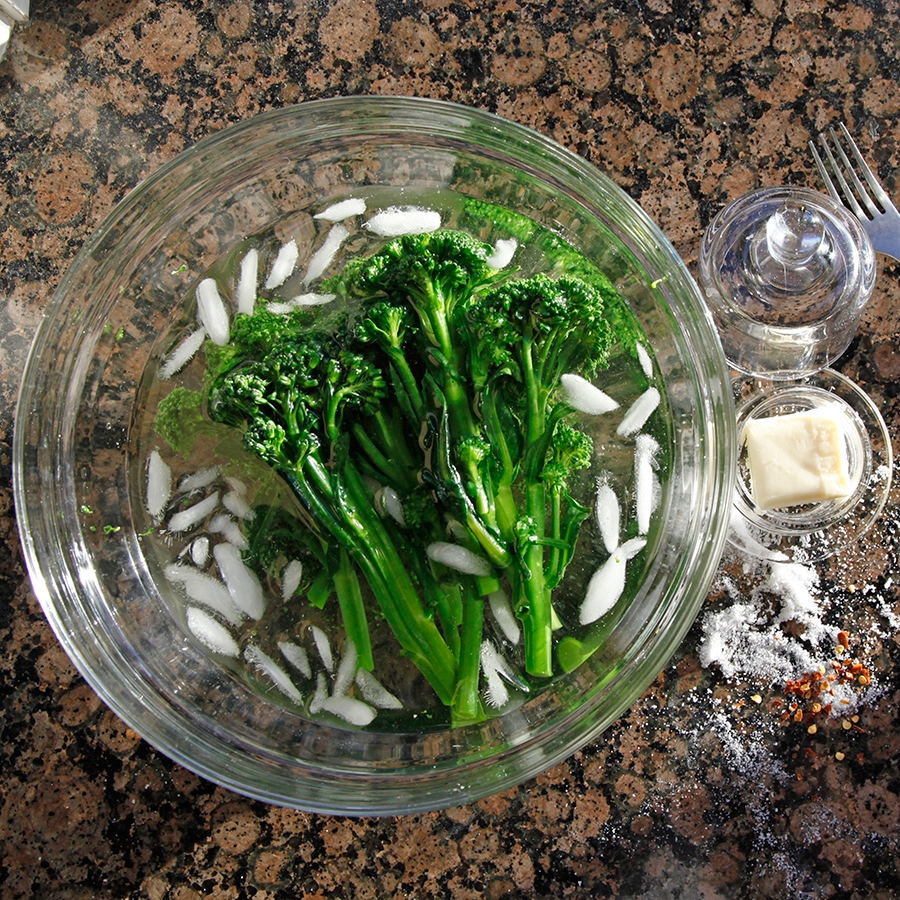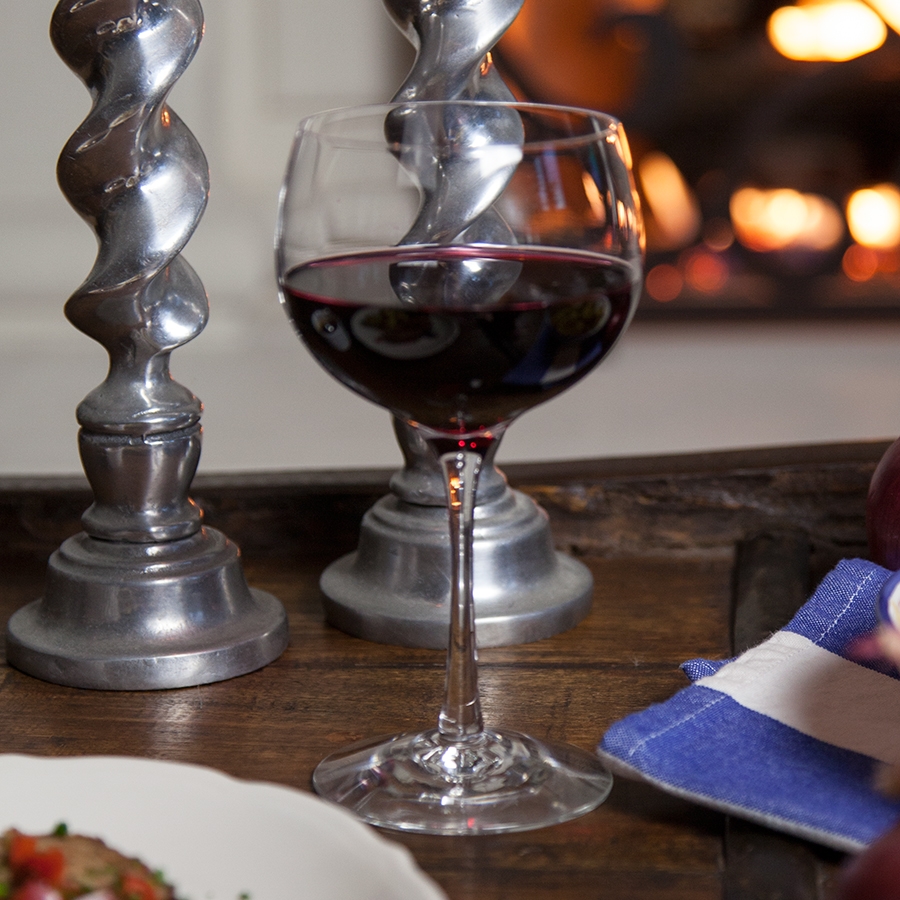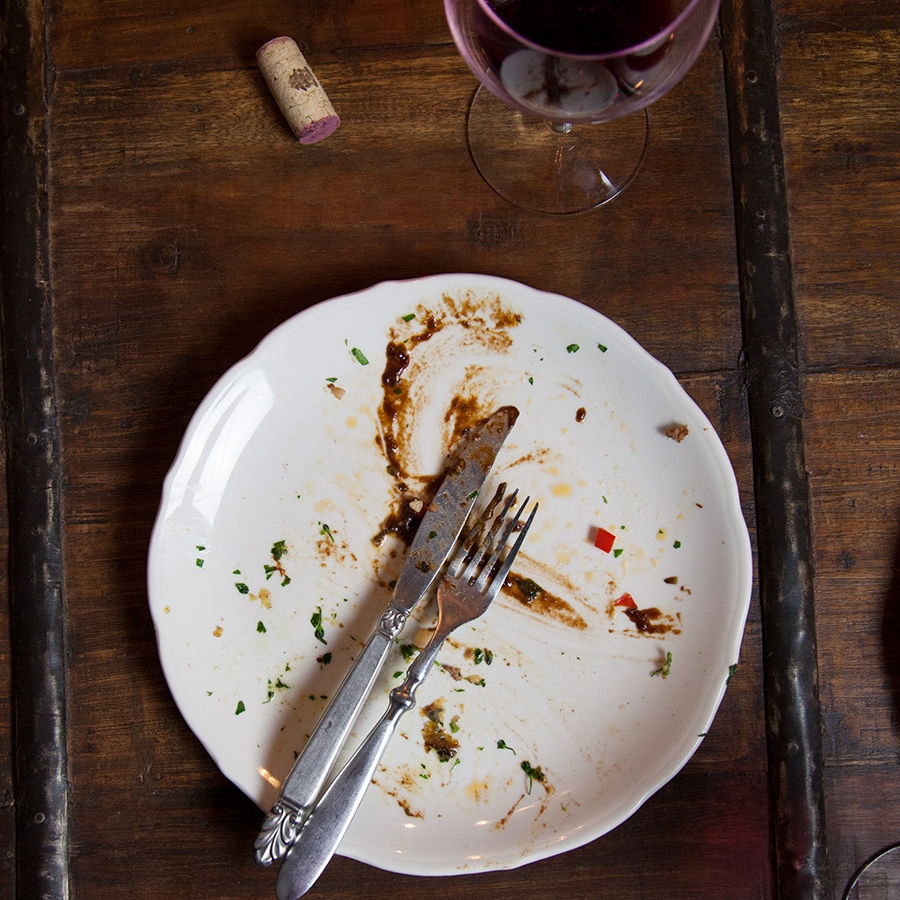 Hope you will make this Mediterranean Meatloaf and enjoy it as much as we and our friends did…perhaps you will manage to have some left over for sandwiches the next day.