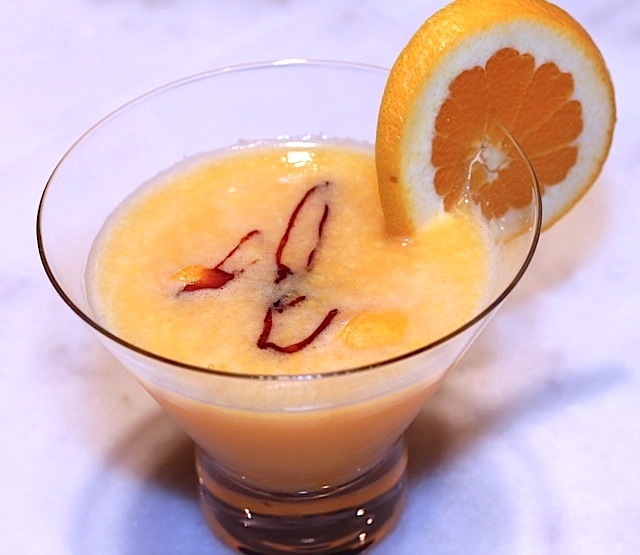 A refreshing little Limoncello Cocktail which makes an equally marvelous Apéritif in Summer and in Winter. Have to tell you that last week we both independently felt a little drained of energy. Corina's theory is it's from the planetary alignment and Judit is sure that "Frühjahrsmüdigkeit" (lit. "Spring tiredness") or Spring fever is to blame. So last night we were looking for a little energy booster before dinner and here is the limoncello cocktail we came up with.
Nothing fancy just a simple Limoncello Orange Cocktail. By now you probably know that we absolutely love to cook with wine and spirits and most of our recipes include at least a splash or two of wine as an ingredient. But we also enjoy making cocktails with freshly squeezed oranges. Consider this a citrus lovers drink with an added benefit of Vitamin C. Living in Southern California we seem to have fresh lemons and oranges year around from the market, from friends and we even have 2 small Meyer Lemon and one orange tree as well.
So when Corina brought a large bag full of fresh plump oranges from the Market we both had the appetite for fresh and delicious orange juice. Then we remembered that we have still a few bottles of Limoncello in our freezer which we made from Meyer Lemons in January.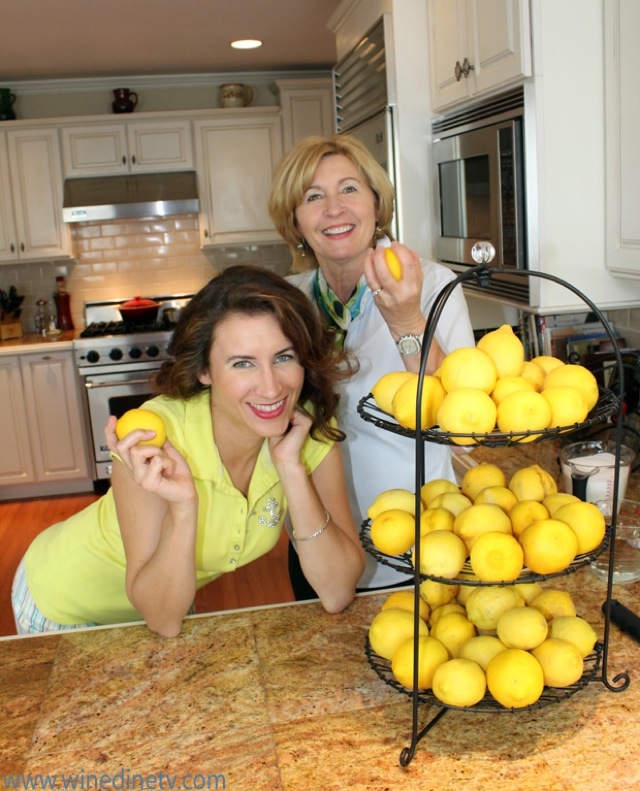 Actually this photo was taken last year when we filmed our "How to Make Limoncello" video, and we were proudly posing with all these lovely lemons.
You can see the Limoncello video HERE
Since our last trip to Sorrento, the Limoncello capital of Italy, we are quiet addicted to this refreshingly divine drink and we are frequently producing this lovely Liqueur for our friends and of course for our own pleasure. Hope that you do not blame us or worse call the Limoncello Police on us for making our own Limoncello…. If you have not had Limoncello before it is a sweet, but potent Italian liqueur made from fresh lemon rinds, alcohol like Vodka or Everclear, and simple syrup made with water and sugar. In Italy people have enjoyed it for close to a century, and it is mostly served cold from the freezer as an after dinner palate cleanser. We love it cold just from the freezer or in cocktails, and use it in many recipes, like in our: Blueberry Limoncello Clafouti. If you don't have a bottle handy you can find it at the Spirits & Liquor section in most grocery stores, or for sure at an Italian Deli.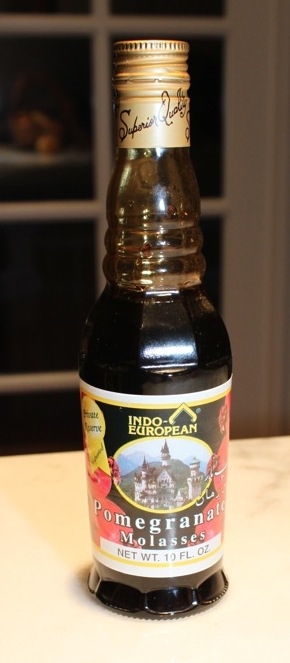 As to the splash or two of the Pomegranate Molasses, it is a slightly exotic touch to this simple cocktail. We purchased a bottle from the Euro-Asian shop for under $5 and we use it quiet often in cooking, baking and even in BBQ sauce.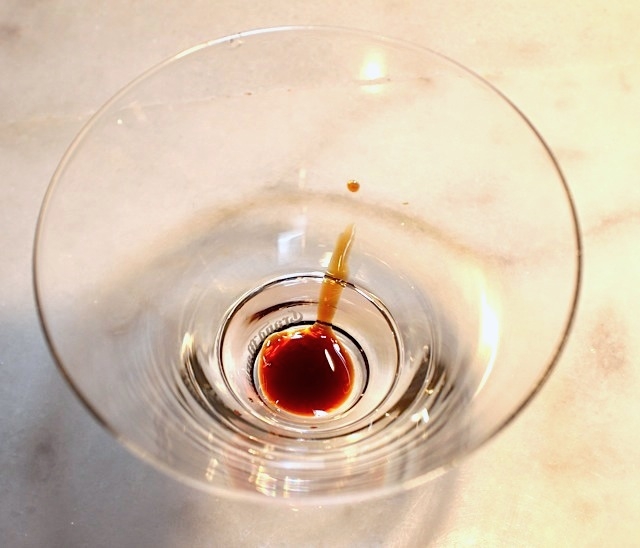 You only need a little spalsh, because it is really sweet and more would just overpower the other flavors.
This Limocello is really cold, we just took it out out the freezer…and it would be so marvelous to drink it as it is…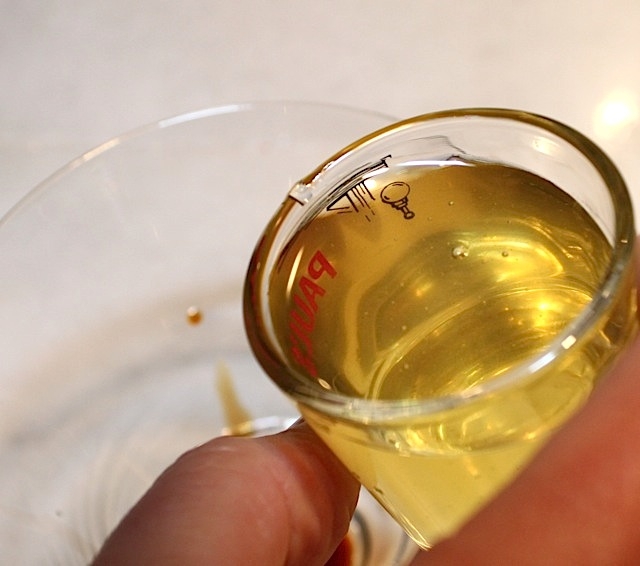 Look the lovely color…yumm.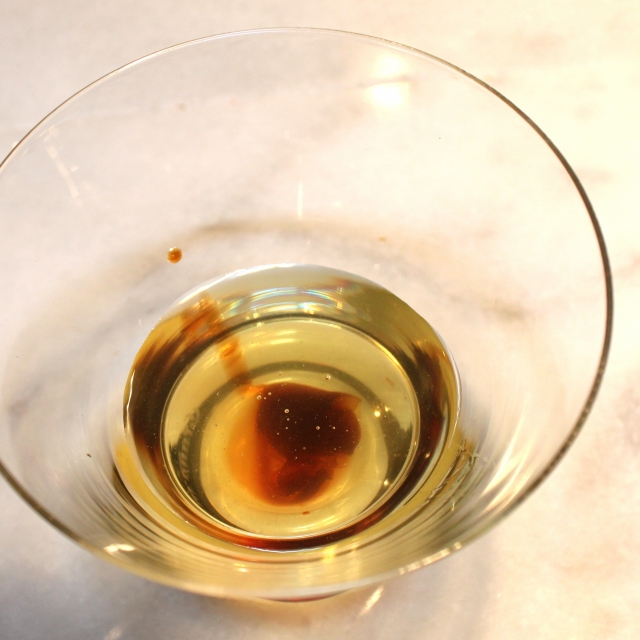 We only used one, 1 ounce shot glass full, but you are in charge so if you like your cocktail stronger you are welcome to use one more….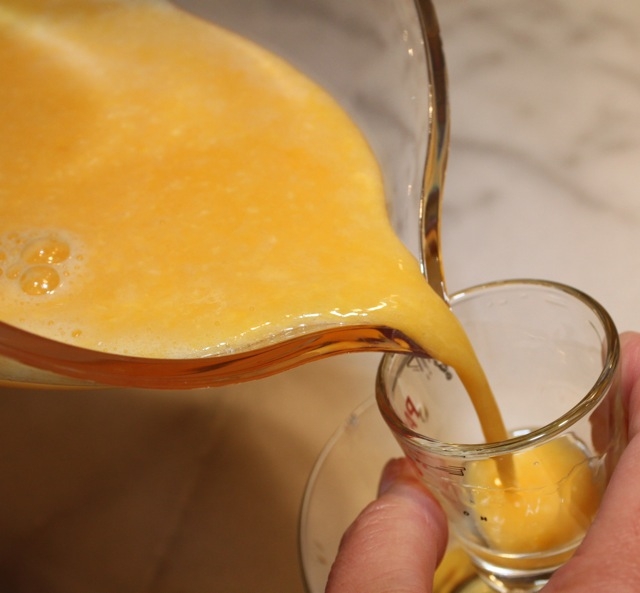 California oranges are so sweet and juicy!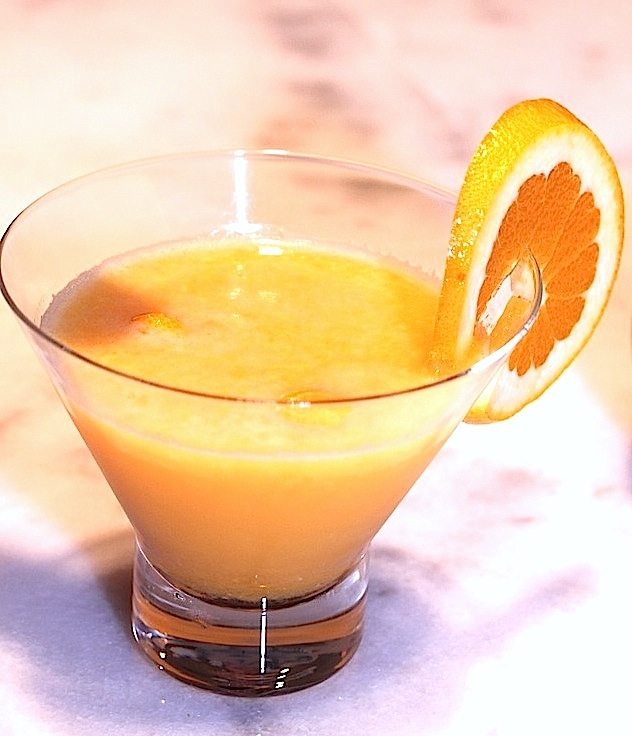 Oops…Corina not only garnished the glass with an orange slice she also dropped a little lemon peel into the glass…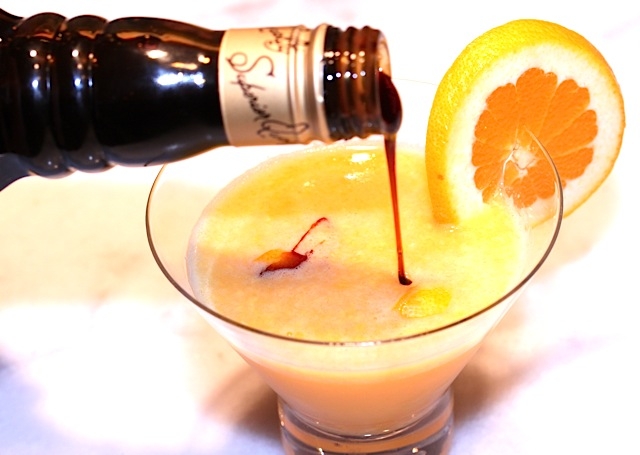 To make it pretty we drizzled a small amount of Pomegranate Molasses on top as any worthy Mixologist would.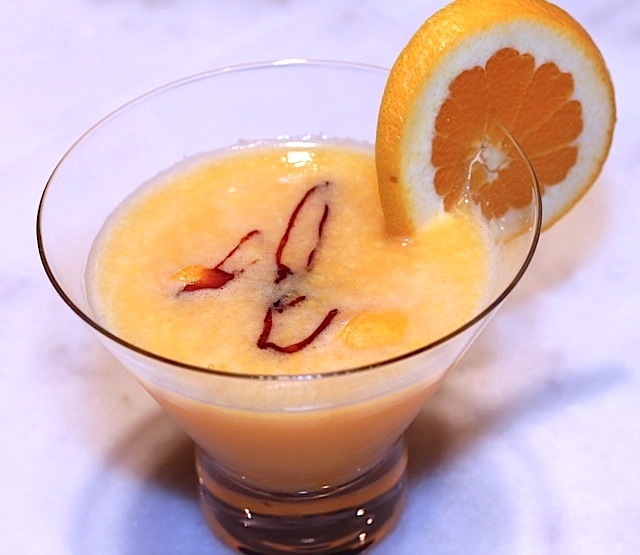 And voilà…this is the nothing fancy just a simple Limoncello Orange Cocktail.
You can serve it as an aperitif in winter or summer before dinner, but for now this little mixed drink did do the trick so if you are in need of a little pick me up, this cocktail will for sure bring a sweet-citrusy smile.
Here is what you need: 
1/4 teaspoon of Pomegranate Molasses
1 ounce Limocello
3 ounce Orange Juice – freshly squeezed
1 Orange Slice
Directions:
1) Pour a dollop of the Pomegranate Molasses into a cocktail glass.
2) Add the cold Limocello.
3) Then pour the freshly squeezed orange juice on top. Gently stir.
4) Garnish with a slice of orange and drizzle a little Pomegranate Molasses on top.
Enjoy and