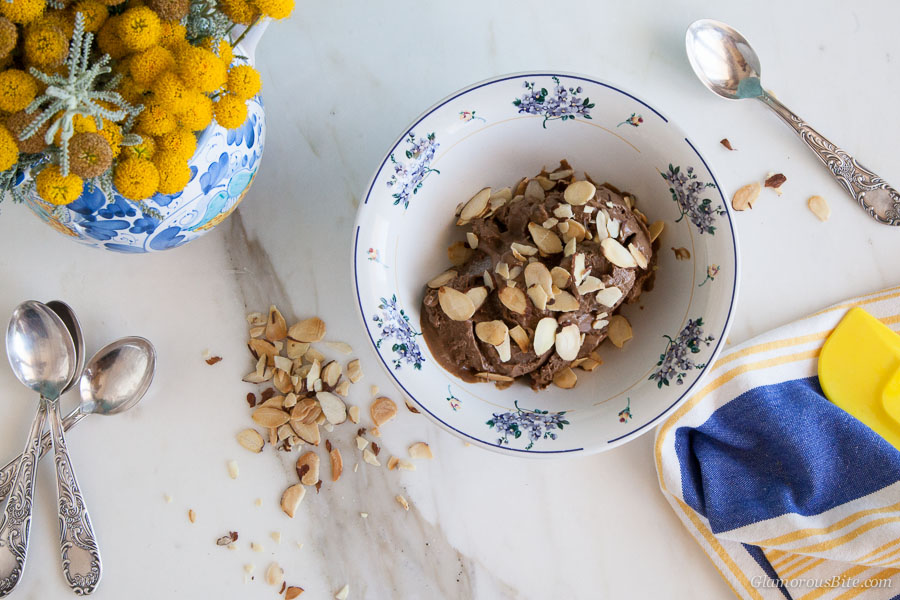 Perhaps we should open an ice cream shop in Europe, we could eat it all day long and it would of course be more economical, Corina said. When the temperatures soar there is one thing we can just never get enough of…ice cream (or more specifically gelato, a creamier and more luxurious version of traditional ice cream) and when the summer heat comes around we simply can't resist our craving for that creamy chilled confection no matter where we are.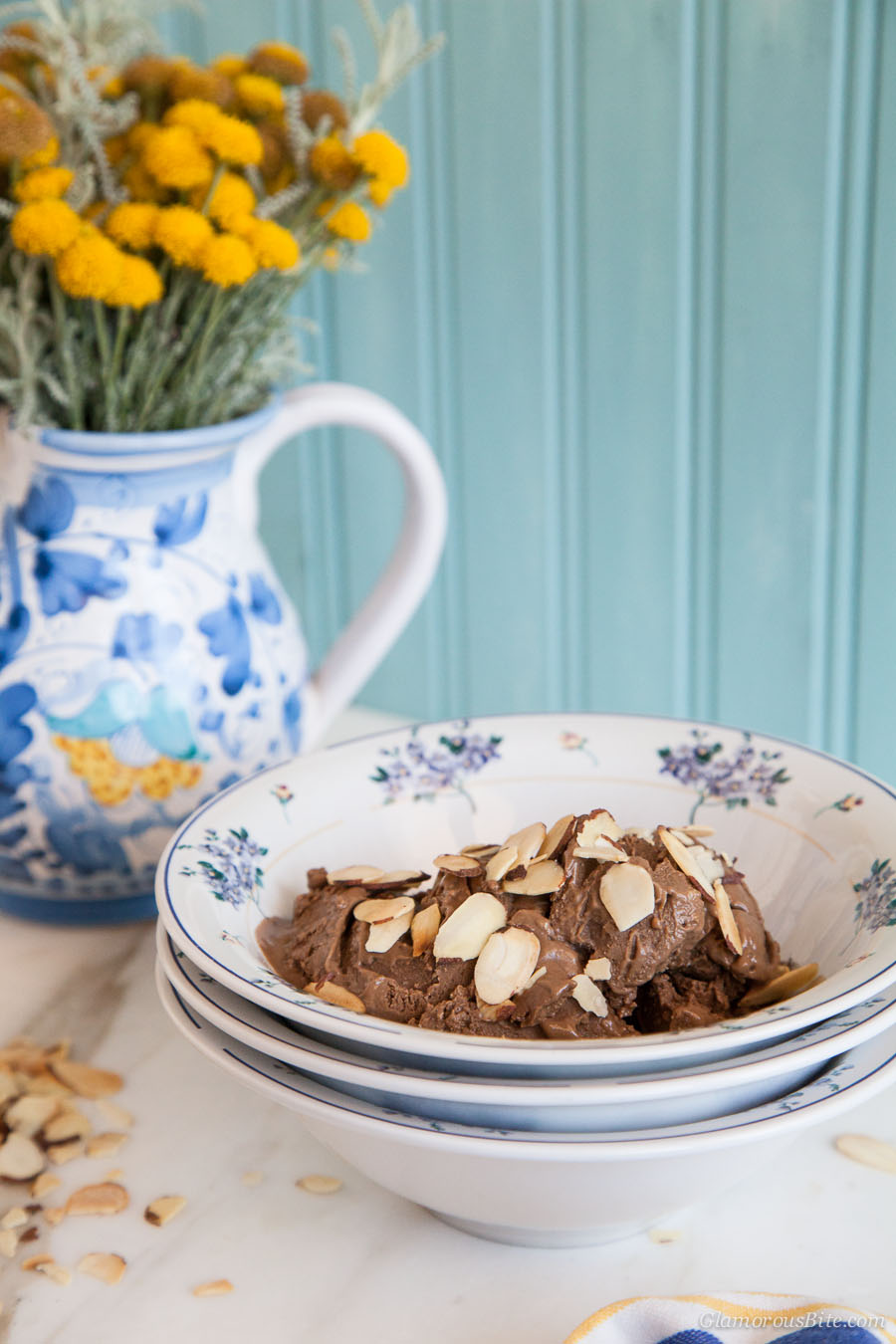 This summer we happened to be in Europe due to a family emergency with Judit's 94 year old father, which turned out fine and reminded us that life is full of miracles. During our stay we visited family, traveled to several destinations like Norway, Sweden, Ireland and Hungary, and imbibed in copious amounts of gelato. After Italy, you can find some of the best and most unique flavors of gelato in Budapest. Corina's record for a day was 3 large waffle cones with a total of 7 gorgeous scoops of gelato. Judit only tallied 2 crisp waffles cones with a sum of 4 scoops, but then again who is counting when you are far away on vacation and nobody recognizes you gobbling down frozen treats.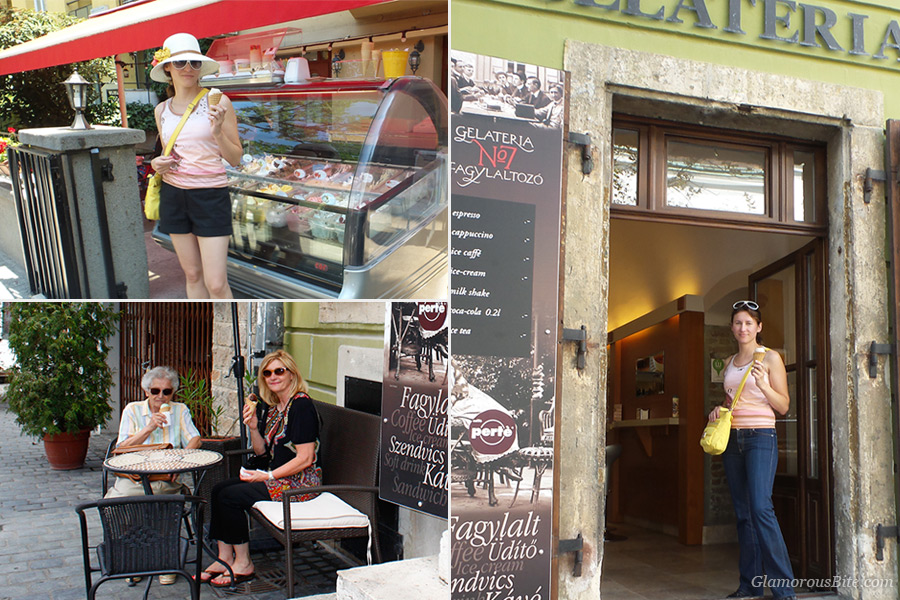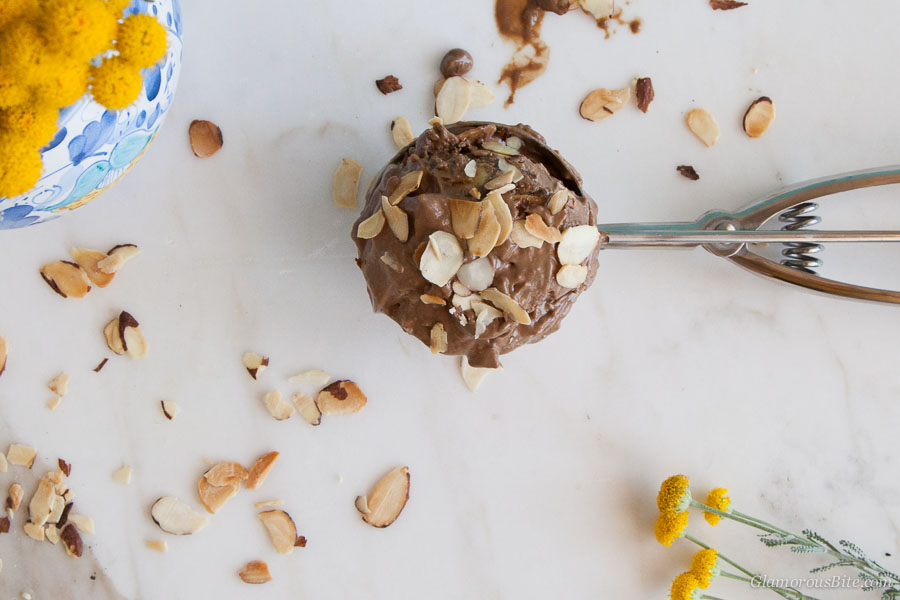 So of course when we got back from the trip we decided to make our own healthier version recipe and called it Chocolate Almond Gelato Dairy Free Gluten-Free. We used coconut sugar instead of refined sugar, almond milk instead of regular milk to make a Gluten-Free, Dairy Free, Guilt Free, Good Carb, semi Paleo ice cream treat. Gelato has no added air compared to ice cream and our version turned out more like a creamy gelato since we gently stirred and slow churned it, then served it at a slightly warmer temperature than ice cream usually is to get an almost chocolate mousse-like experience. Gelato is made with more eggs and milk and the lower churning creates this incredibly melt in your mouth addictive texture. Even though the gelato has a lower fat content, we did walk off our sins in the city since we overdid it a little bit. To really complement the chocolatey flavors we added roasted almonds on top and enjoyed our gelato outdoors in the garden. It was still delicious, even though we didn't have the added benefit of walking on cobblestones up to a castle in Europe.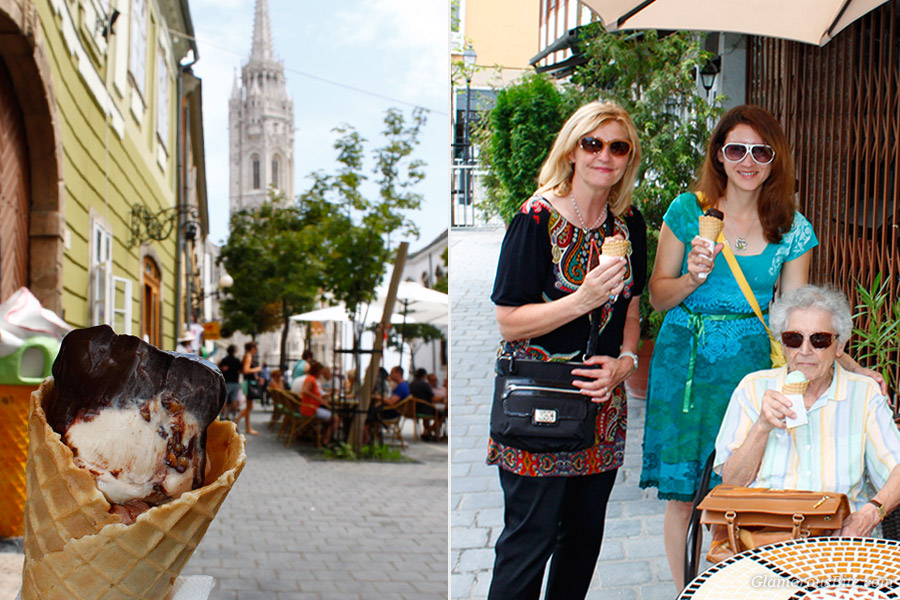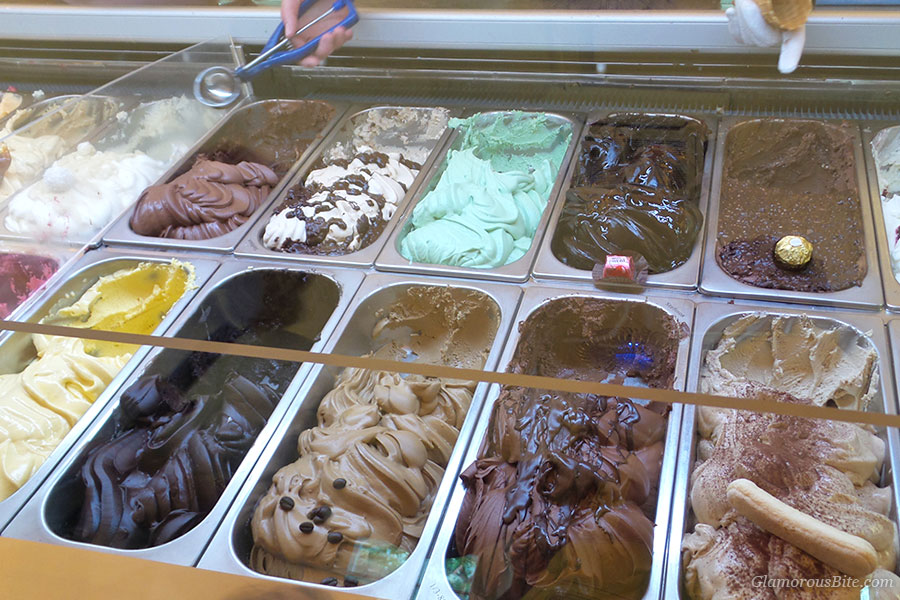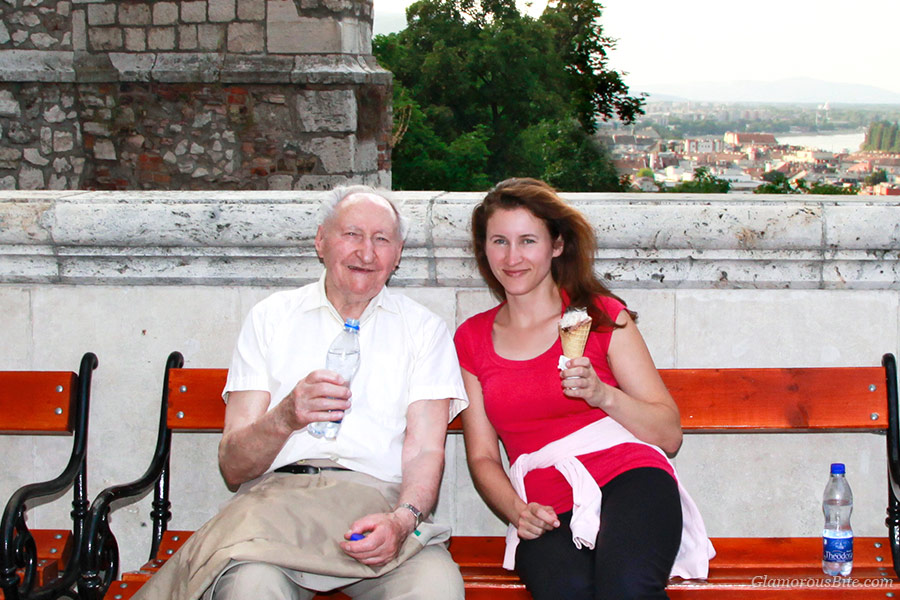 We found the most wonderful Gelateria in Budapest, right in the castle district and even took a few trips there specifically just for sheer gluttony. They had unique flavors like Ferrero Chocolate, Pistachio, Mon Cheri, Raffaello with Vanilla, Salted Peanut, Caramel, just to name a few. We have always had a weak spot for ice cream (especially Corina) and know where stellar ones are in Europe and in the U.S.. We took Judit's parents (Corina's grandparents) to the castle area and Judi't mom loved the pistachio gelato. She managed to eat the entire two scoops, and she usually doesn't like sweets. We were worried it would be too much, but she just smiled and enjoyed every bite.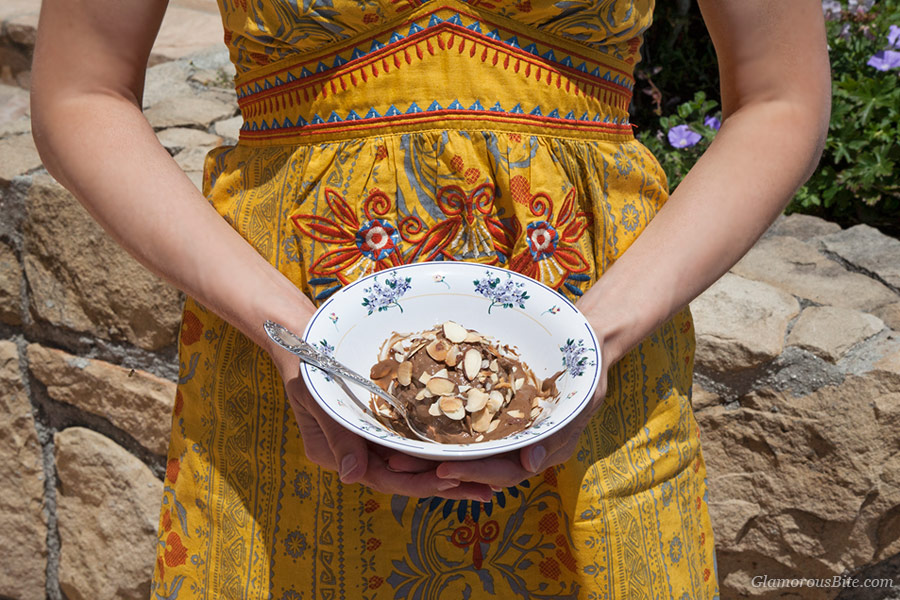 As it happens we have a favorite ice cream shops around the world. If you ever want to know where the best gelato is just ask Corina.
Judit: Growing up in Budapest we had the most wonderful ice cream in summer, with so many unique flavors and I have the most fondest of memories of visiting the local "Cukraszda" sweet shops and picking out a delightful dessert to devour while watching people strolling around the city with ice cream in hand.
Corina: Ha the family doesn't call me "Gelato Queen" for nothing, I can give you the tour of Europe via gelato! I know that by a certain bridge it is creamier, and on the alley to the church they give huge portions, and in the other neighborhood you get a free wafer cookie with it.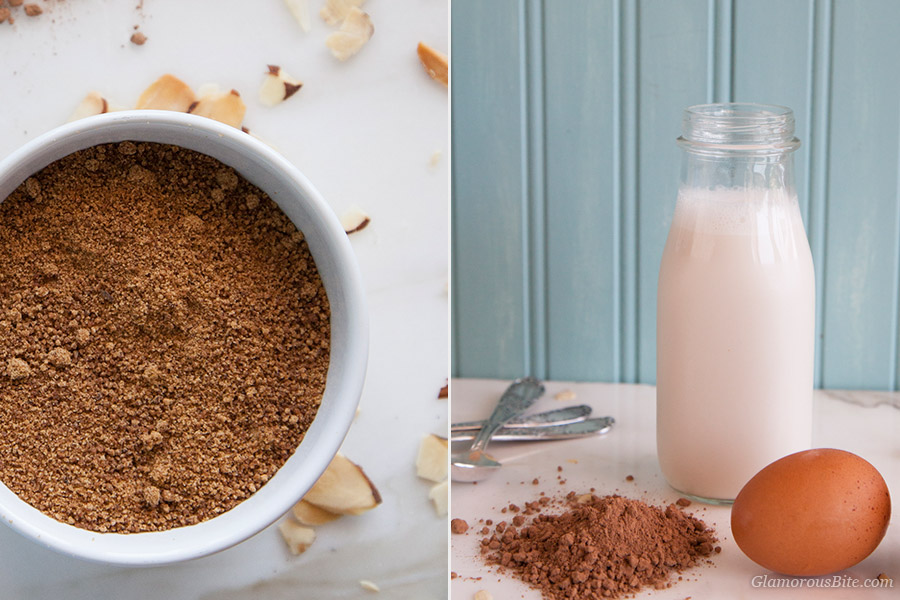 As you may have noticed we are more committed then ever to a healthy lifestyle and to eat less processed foods. It still does take some fiddling to replace refined sugar with coconut sugar or raw honey in a creamy or baked dessert because of the effect of these sweet replacements have on the texture. We know that some traditional dessert or a for say a perfect meringue needs caster sugar and that will be fine for a special occasion it's alright to cheat a little and indulge your tastebuds.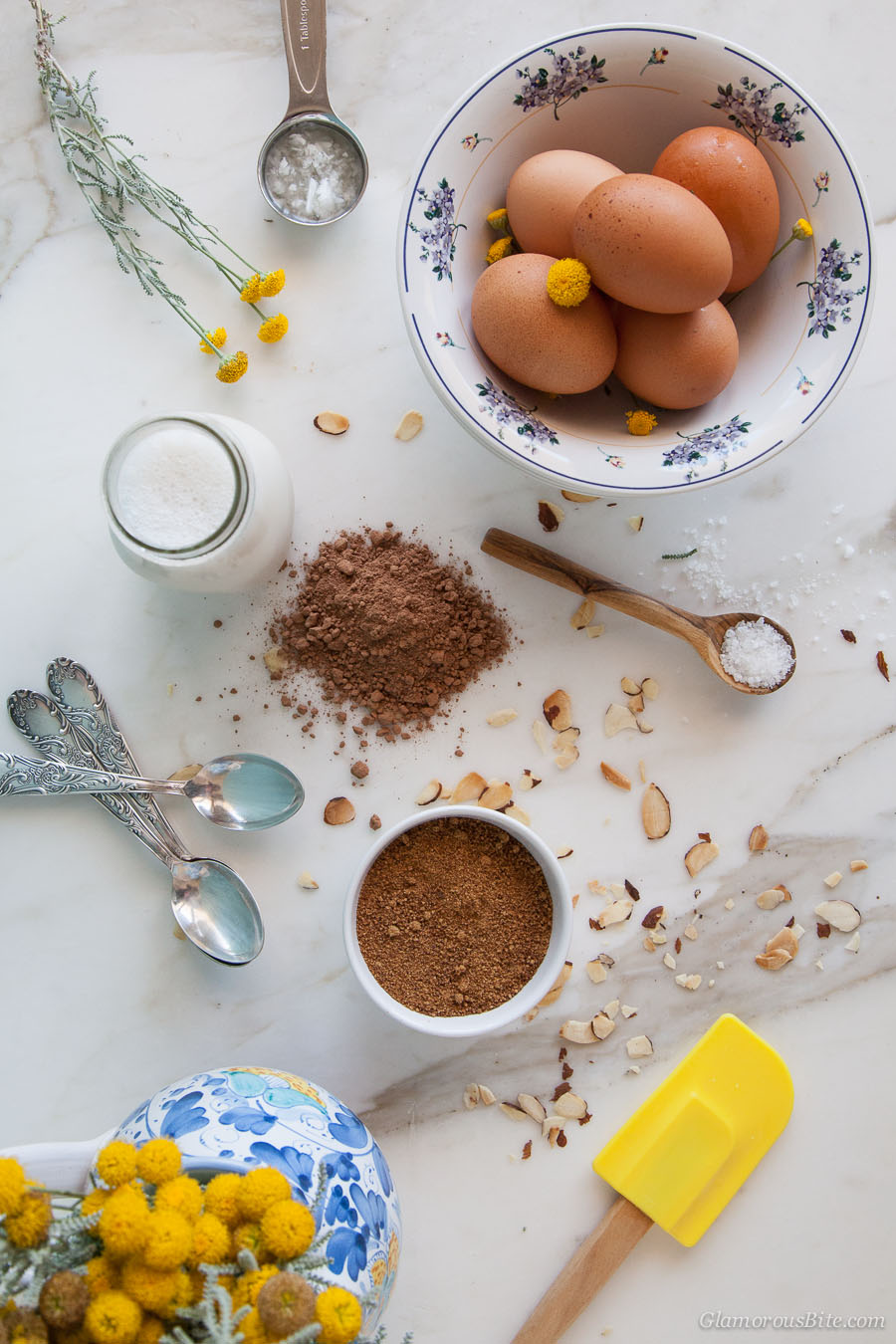 In our Chocolate Almond Gelato Dairy Free Gluten-Free recipe version we wanted something with less guilt and quality ingredients. Oh yes and even chocolate can be healthy and good for you, since dark chocolate has flavonols, which is a type of antioxidant. We love toasted almonds and it is especially nice to know that almonds have essential nutrients like Vitamin B and Folic Acid, which improve skin, are a fat burning food, and are high in fiber. We chose coconut sugar since it is said to have a lower glycemic index than regular table sugar, which means it should not spike the insulin levels as much and since we are watching the sugar levels of Judit's husband we have become very conscious of how food affects our body. Coconut sugar also has less fructose than some of the other natural sweetening options and a small amount of vitamins. In return, eating better gave us both a boost in our energy levels and to Judit's delight a 12 pound weight loss already. Yipee 🙂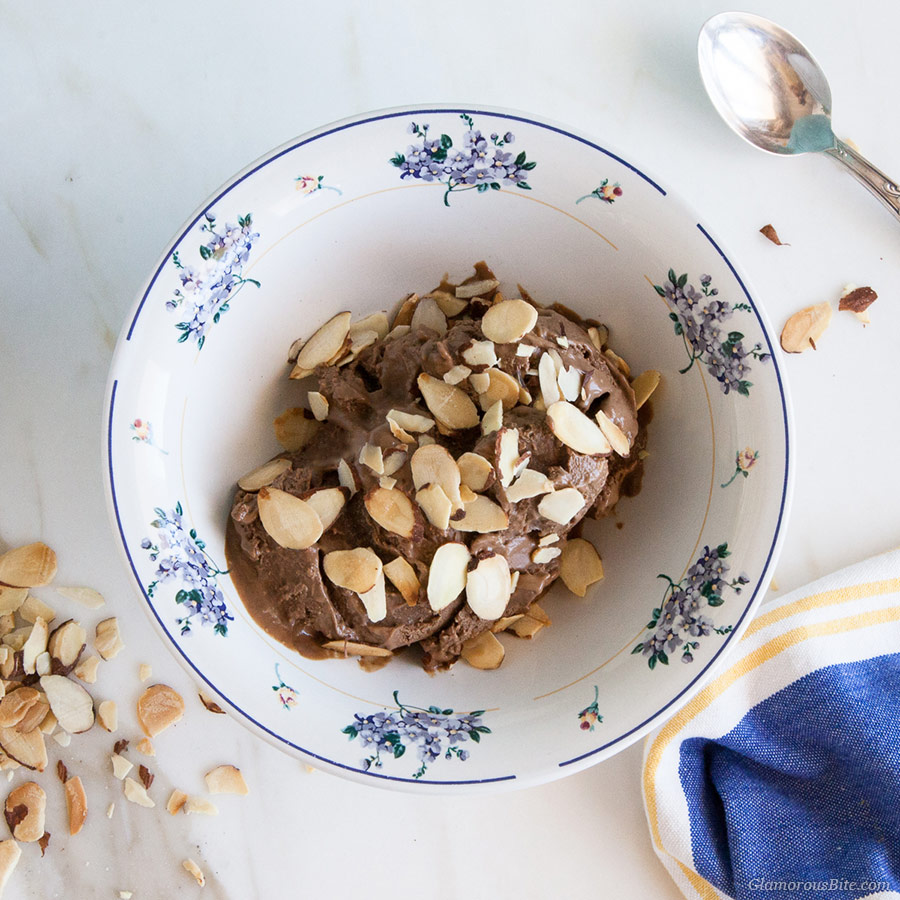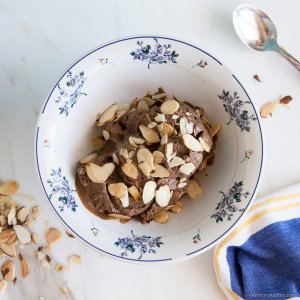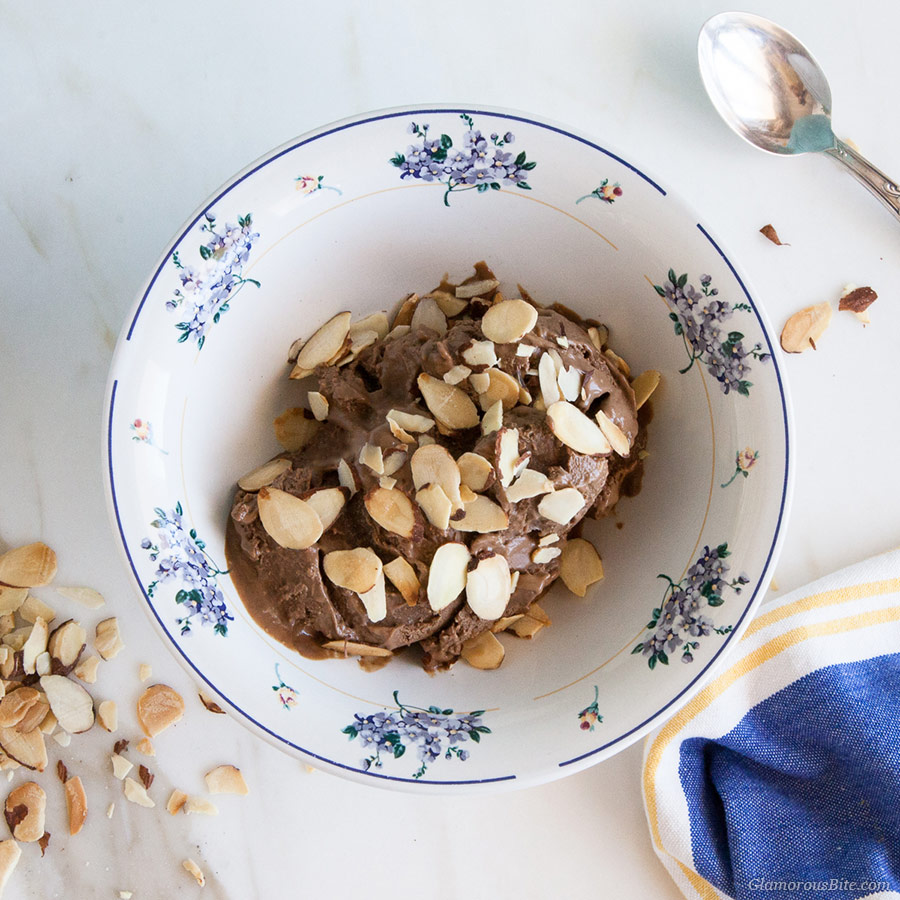 Chocolate Almond Gelato Dairy Free Gluten Free
Ingredients
2

cups

Almond Milk

1

Tbsp

Coconut Oil

1/2

cup

Coconut Sugar - divided

1/4

cup

Unsweetened Cocoa

5

Eggs

Pinch

of Sea Salt
Topping:
1/4

cup

Slivered Almonds - toasted
Instructions
In a medium sauce pan combine almond milk, coconut oil, half of the coconut sugar (about 1/4 cup) and the cocoa. Bring to a boil over medium high heat and with a wooden spoon stir gently until the coconut sugar and the cocoa is dissolved. Remove from heat and set aside.

In a medium glass bowl whisk together the egg yolks, remainder of the coconut sugar and the pinch of salt until the egg yolk mixture is well combined.

Slowly whisk in about one cup of the hot milk mixture into the bowl with the egg yolk mixture. Then gradually whisk the egg yolk mixture into the sauce pan. Simmer over medium high heat for about 5 minutes by stirring constantly.

Pour the custard into a clean bowl and let it cool in an ice bath. Stir a few times. Refrigerate the cold mixture for at least 2 hours or you can even chill it over night.

Transfer the cold custard to your ice cream maker and proceed according the manufacturer instruction. Freeze the ice cream for at least 1 hour or overnight and remove 10 minute before serving.

Preheat oven to 350 degrees.

Spread almond slivers over a parchment lined baking sheet. Bake almonds for about 5 minutes or until very light gold. Set aside to cool. Store in a airtight container.

Serve in small bowls and sprinkle with toasted slivered almonds.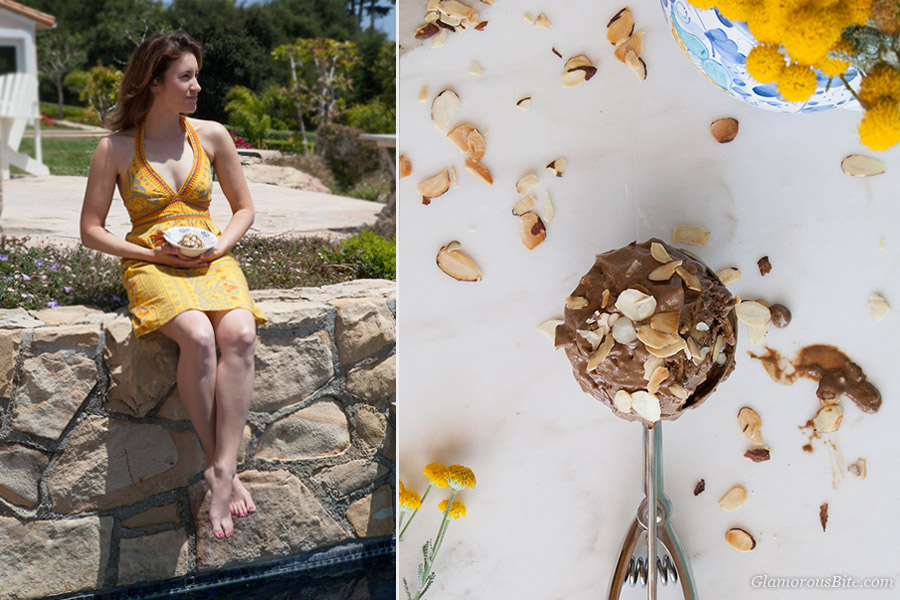 A creamy ice cream in summertime is an irresistible indulgence ( and now became our obsession) and we can't think of a better way to complete a dinner in the garden then serve little bowls filled with this creamy Chocolate Almond Gelato Dairy Free Gluten-Free temptation to your friends and family for dessert. We love the crunchy toasted almonds on top for a more deep, rich nutty flavor, but please feel free to top it with your favorites!