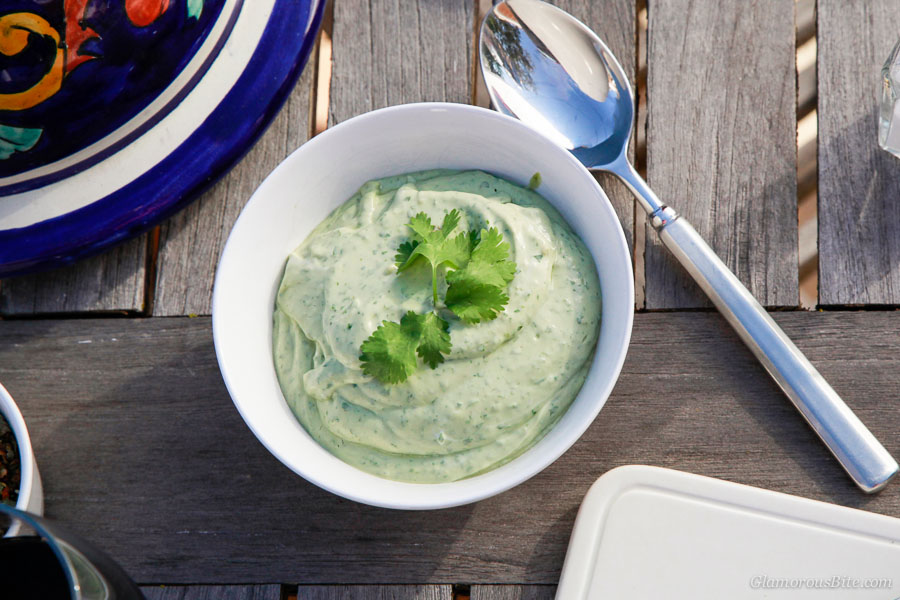 This simply divine Avocado Crema is the perfect way to display the luxurious creamy texture of this lovely fruit which is abundantly found in Southern California and many times, if you are lucky, in your neighbors backyard. Ever since we moved to Southern California we are in marvel as to how many different ways you can enjoy avocados.
In Germany or Hungary we only tasted it on a few occasion so it was considered more like an exotic fruit. We are so surprised that we haven't written about avocados until now since we eat them constantly and they are so good for you.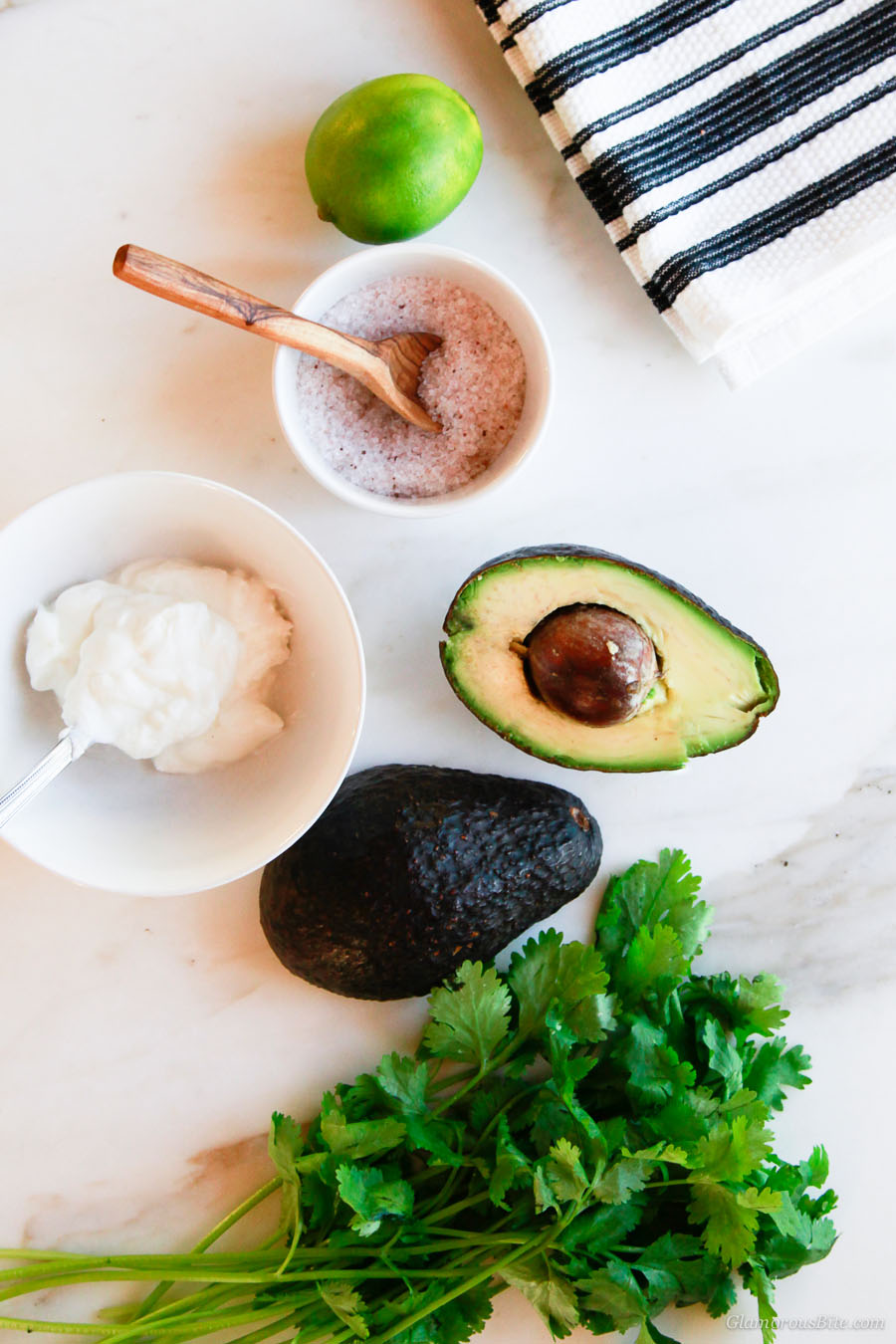 October is the month for the California Avocado Festival, which celebrates this unique fruit with a variety of foods. Even though San Diego is known as the "avocado capital of the nation" there are orchards every where here in Santa Barbara as well and many in local backyards. Our favorite is the popular "Hass" avocado for its creamy mouthful texture and slightly smoky flavor.
Whenever we make fajitas (we just made a fantastic Steak Fajita,- recipe coming soon) we like a to drizzle or smother it with sour cream, guacamole or our latest favorite, avocado crema which is almost like a creamy guacamole. This is really yummy!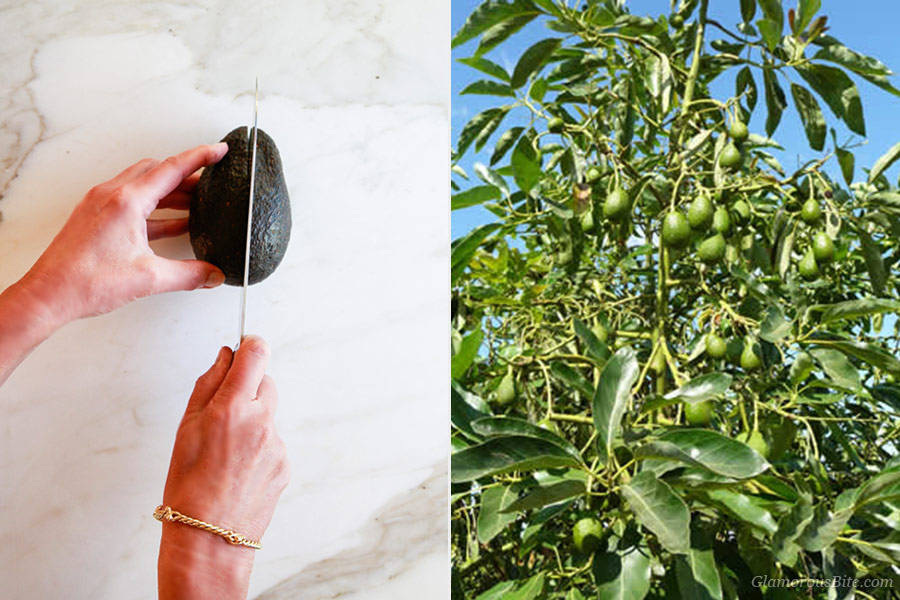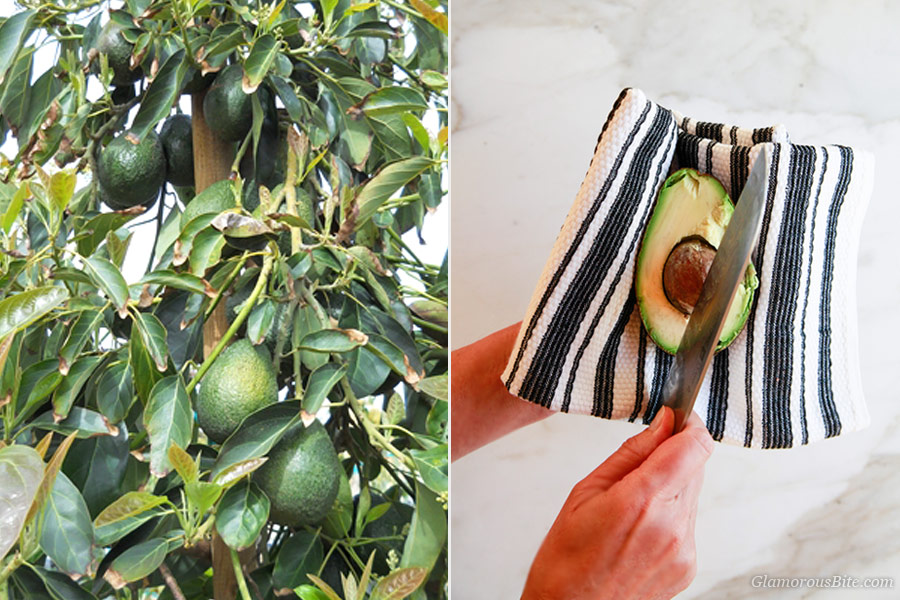 To open an avocado best to place it on a cutting board. With one hand grab the fruit and with a sharp knife gently cut the avocado lengthwise moving the knife around the pit (seed). Then with a twisting motion open the two halves. With a folded kitchen towel hold the half avocado with the pit and carefully hit the knife into the pit and wiggle the pit from its cradle. BE CAREFUL, DO NOT CUT INTO YOUR HAND!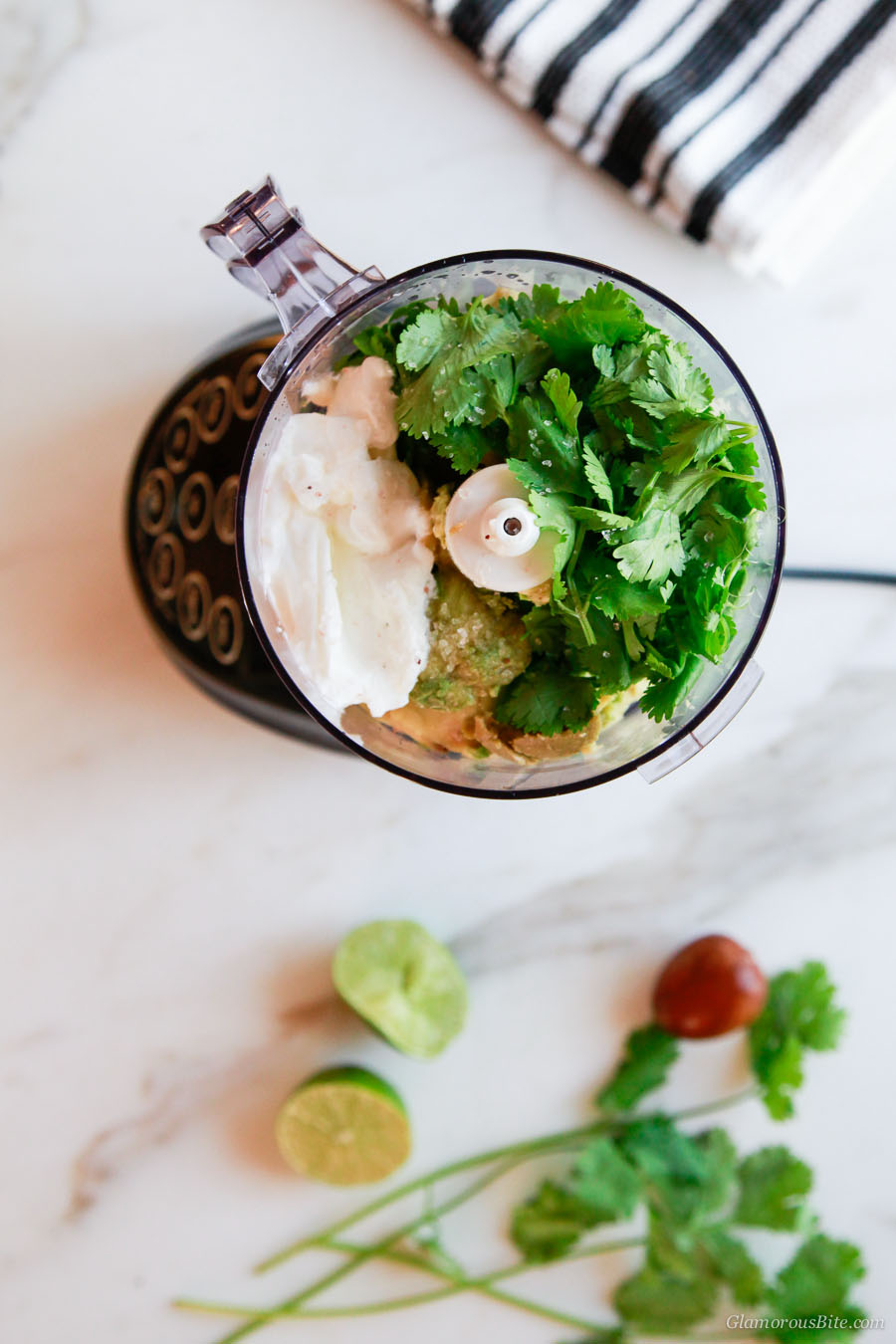 For creamy avocado dishes like this simple Avocado Crema recipe we like to use a soup spoon to scoop out the flesh. For salads or to decorate a platter you have to go a step further in avocado artistry and score the avocado flesh length wise with a small sharp knife or for cubes even more times across before you can scoop out the green creamy goodness.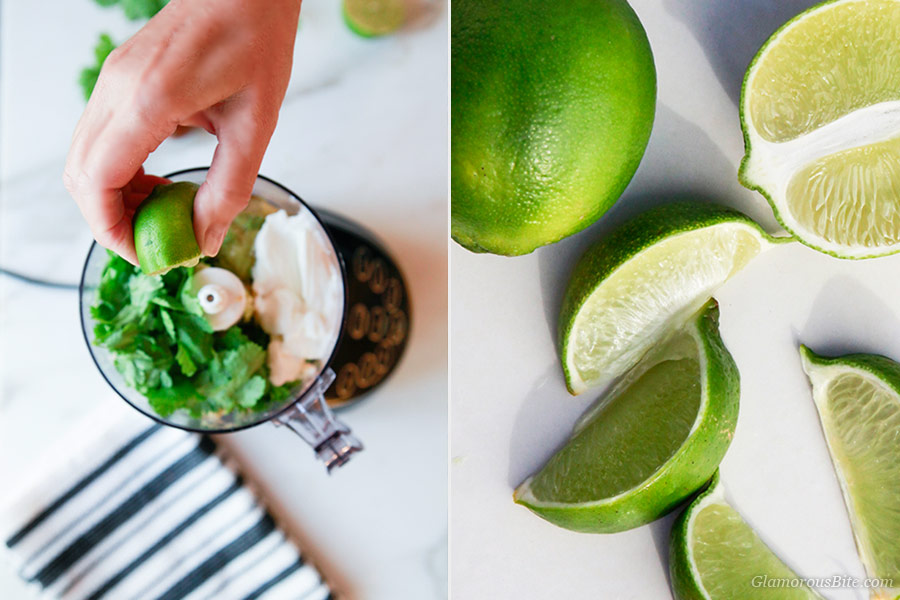 If you are buying avocados for the same day lunch or dinner make sure that they are ripe and playable to the touch, but not too soft. You do not wish to buy them overripe because the flesh could turn brown and unappetizing very fast. We like to purchase firm avocados about 2 or 3 days advance and ripen them in a brown paper bag on the kitchen counter so we have more control over the ripeness level which means more creamier for dips and firmer for salads. We are no avocado snobs by any means, we just learned from the locals by living in Santa Barbara. Here people take their avocado obsession very seriously and we were delighted to join the California avocado culture.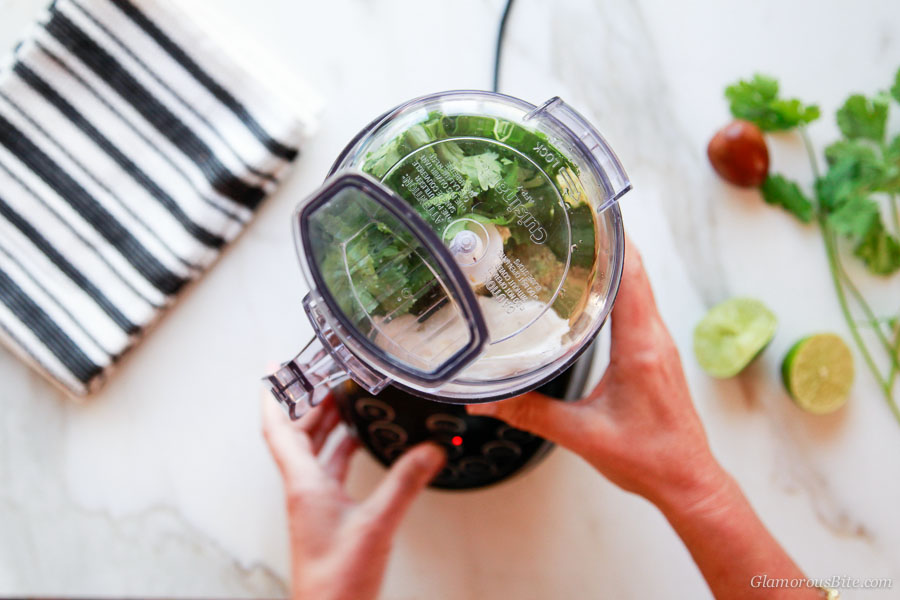 Avocados have a long history with seeds being found as early as 700 B.C in Peru and 500 B.C. in Mexico. They contain healthy fats and have more potassium than bananas plus are high in Vitamin K, Vitamin C and Folate. They have around 20 vitamins and minerals, are high in fiber, and are low-carb. Corina like to use avocados in a hair mask and Judit prefers them in her guacamole.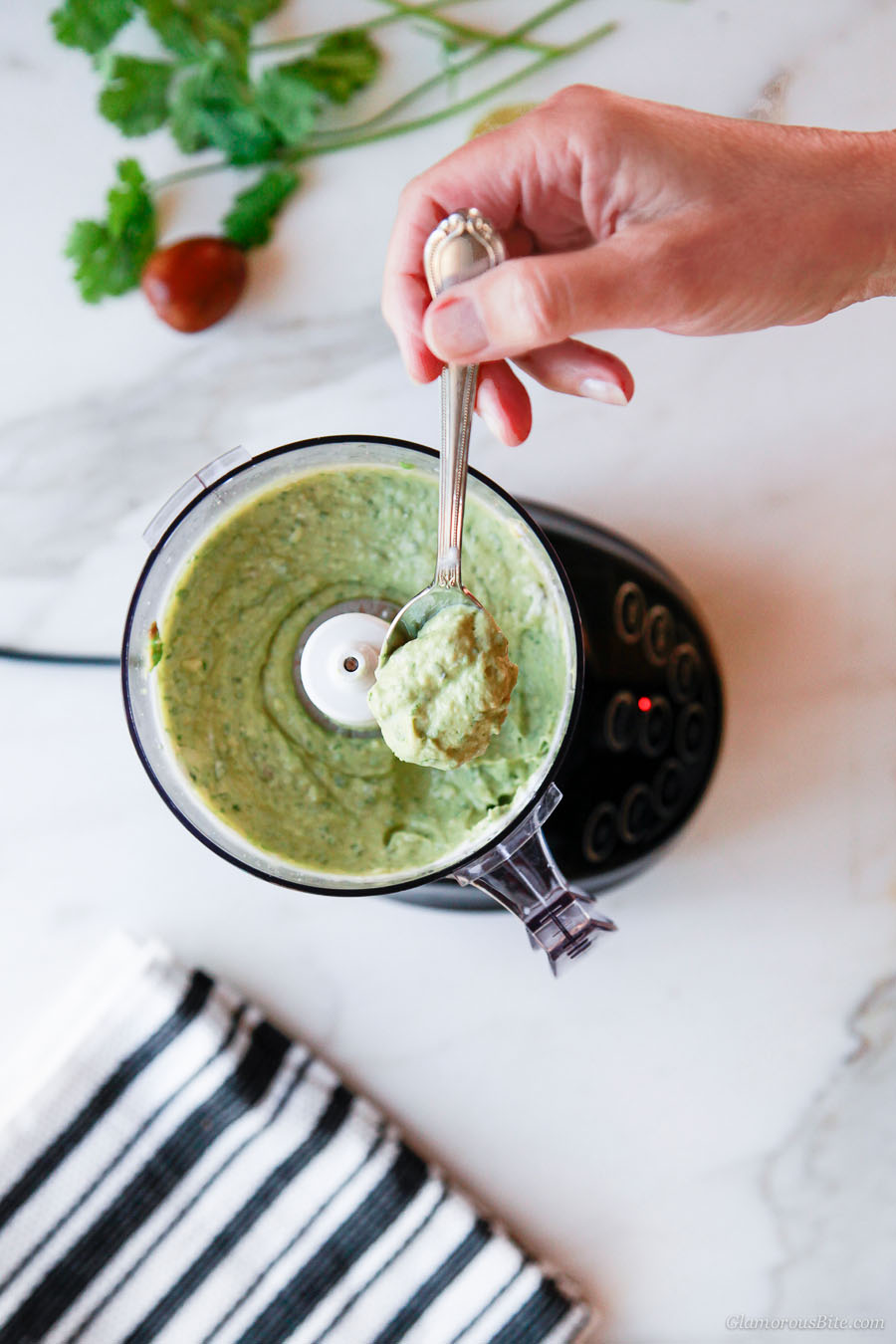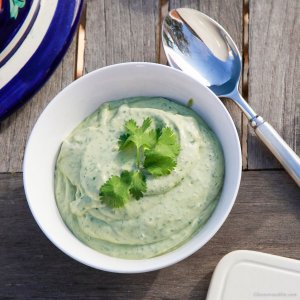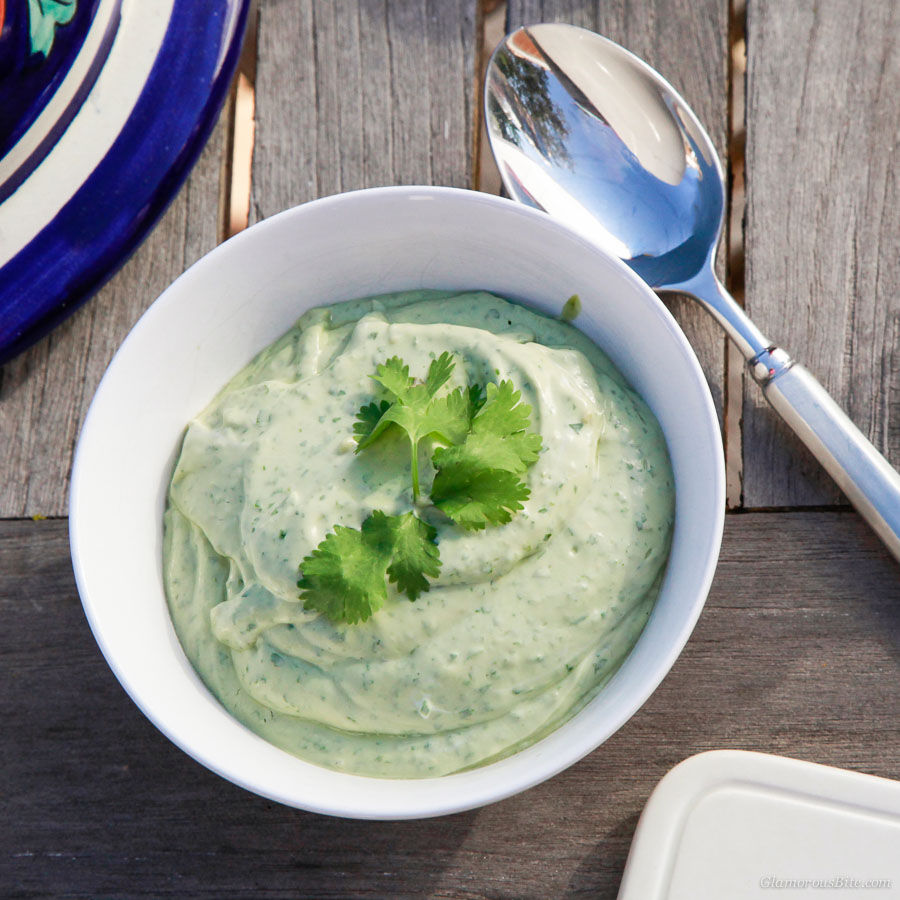 Avocado Crema
You just need a few ingredients to make this silky smooth Avocado Crema. Perfect as a dip with whole wheat tortilla chips or to top fajitas.
Ingredients
1

Hass Avocado - pitted flesh scooped out

1/2

cup

Yogurt or Sour Cream

2

Tbsp

Fresh Cilantro

Pinch

of Himalayan Salt

1

Tbsp

Lime Juice
Instructions
Start out with ripe avocados, cut them in half and remove the center pit.

Get out your food processor so it can do the rest of the work for you. Scoop the avocado flesh into the processor bowl.

Add the Greek yogurt and fresh cilantro leaves.

Sprinkle with some Himalayan salt and squeeze in the lime.

Pules a few times and serve.
Diet: Low-carb, Gluten-Free
Glamorous Bite Note:
If you would like to use a bowl instead of the food processor then first mash the avocado very well with a fork. With the same fork mash and stir in the yogurt, fresh lime juice, cilantro, Himalayan salt and the finely chopped cilantro leaves.
Garnish with a few cilantro leaves. Serve as a dip with fresh or roasted veggies, fries or sauce over Fajitas. Do tell us what is your your favorite way to use your Avocado Crema?