We did not wanted to say hello to 2015 and goodbye to 2014 without sharing our healthy Low-carb Almond Cookies Gluten-Free Sugar Free recipe and our decorating adventure.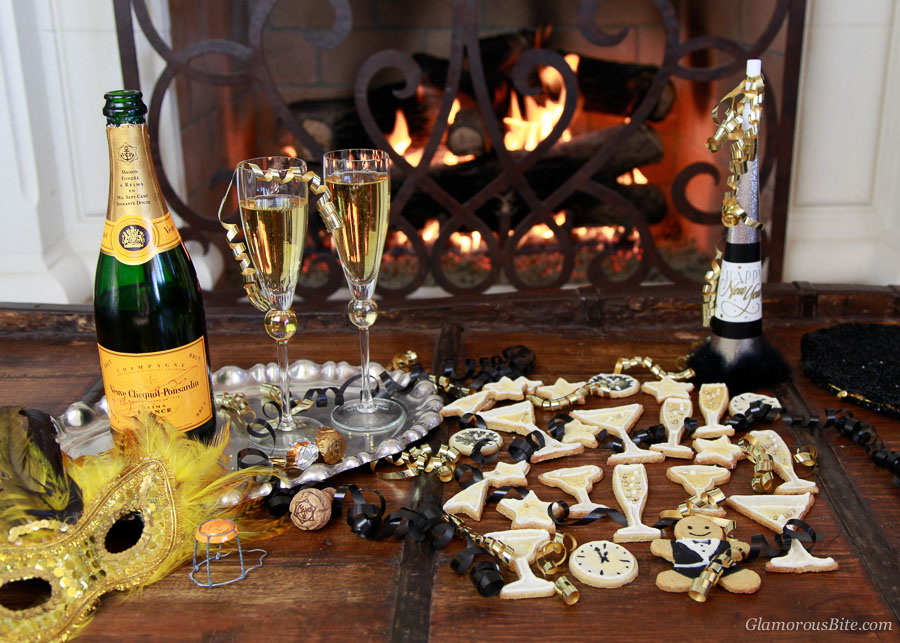 Yes it was a recipe redux adventure and although we don't wish to use the word ordeal, it was pretty close to one and several times we thought it will not work and wanted to fold our proverbial cookie tent.
Baking should be a joyous endeavor, yet baking healthy can be challenging at times, especially when you try to achieve the same effects as you had with refined sugar and white flour with healthy alternatives. On Tuesday morning Judit came up with the brilliant idea "why not make our quick cookie recipe and simply substitute the refined sugar with Stevia or Swerve!" Corina thought a little creative cookie decorating would be a fun project and would bring back fun memories from her childhood when it there was snow during Christmas time and you came in from playing outside to the warm sweet smelling kitchen and you hopped you could grab a few freshly baked cookies that just came out of the oven.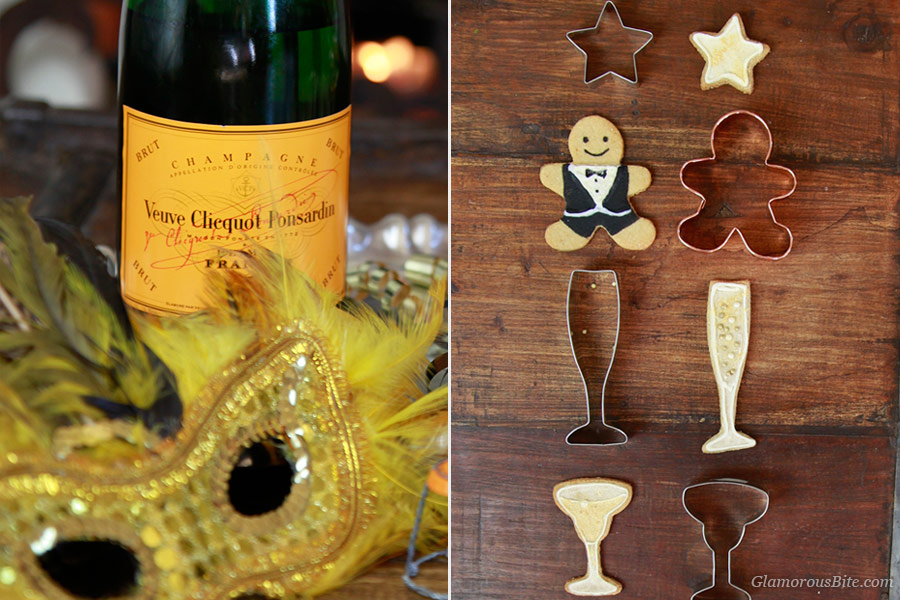 We had several cookie cutter forms, but wanted to get a couple more that were more festive so we went to Sur La Table to get a few stars, champagne glasses and a squirrel. They didn't have a cocktail glass cookie cutter so we got a large margarita glass and modified it with tools to the shape of a martini glass.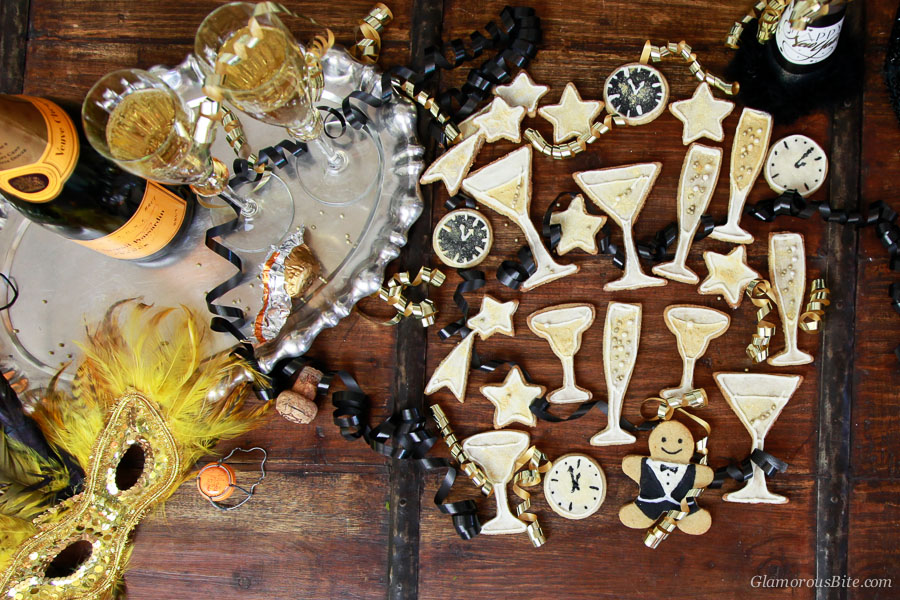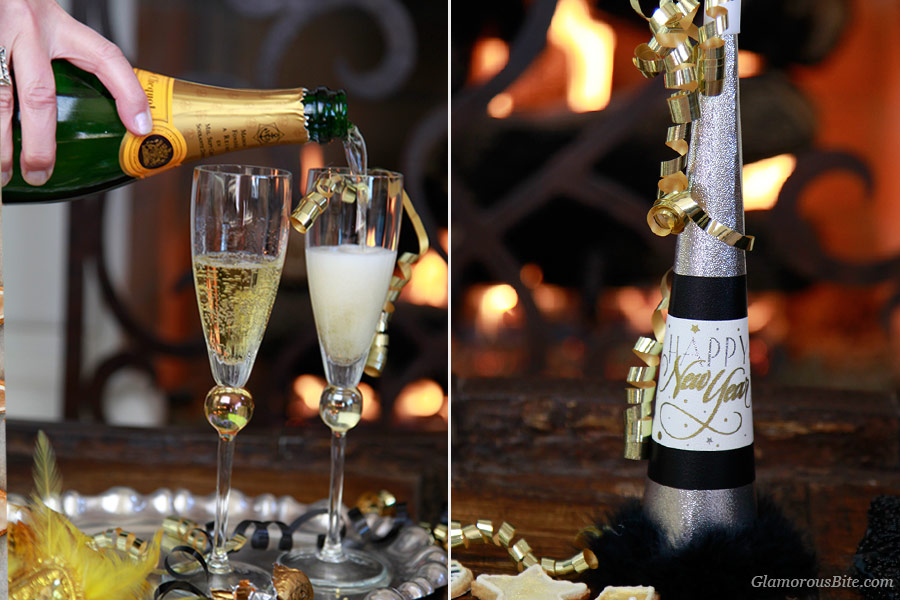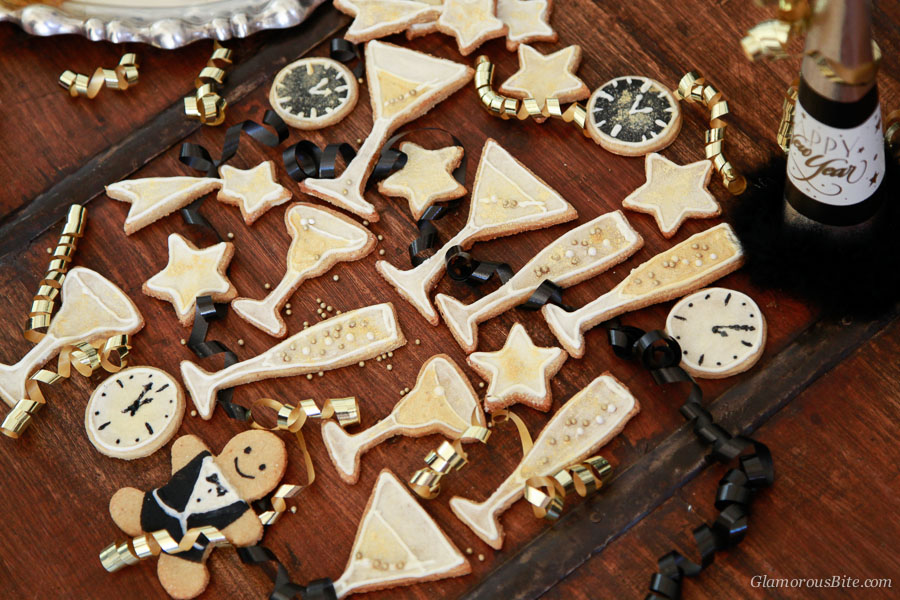 Almond Cookies were in our family recipe box since they were so quick and simple with just three ingredients (egg whites, almond flour, and sugar), however we used to make them with regular sugar and now we had to replace that with a healthier sugar alternative to fit into our refined sugar free lifestyle and of course for Paul so that he could enjoy cookies too, even with his diabetes.
We beat the egg whites then added the sugar, perish you should do the swerve slower than powder sugar since it flew all over the kitchen and gave a nice wintery dusting of white to the counters. Then comes the almond flour and to roll it out use a little more Swerve on the surface of the rolling pin and under the dough.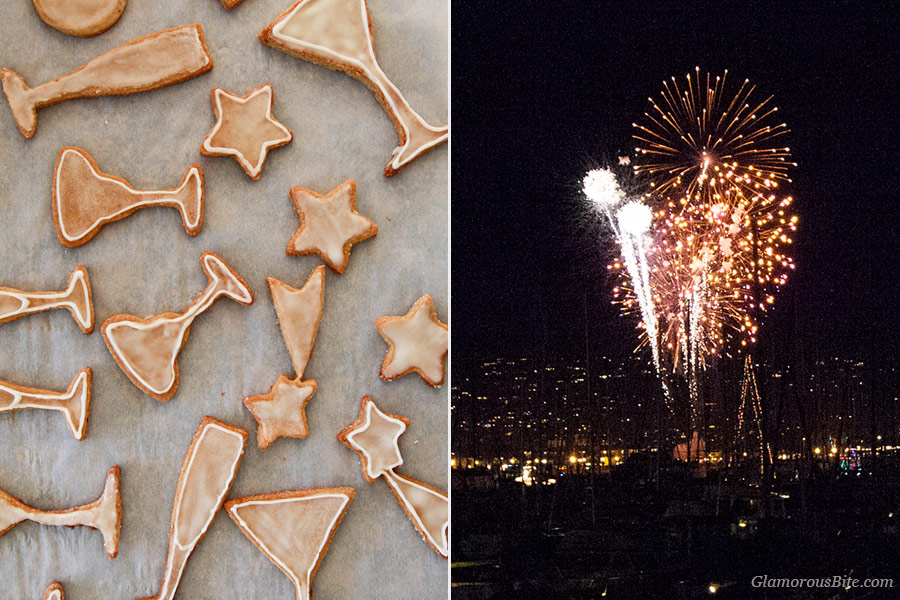 Judit first miscalculated the conversion and the initial batch came out a little crispy since these cookies require a lower heat to bake than regular cookies. The second batch came out perfectly and then we thought of how to decorate them. We were determined to finish our New Years cookies with healthy homemade icing. So we started with happy Holiday music and a opened bag of Swerve sweetener. Did you Swerve lately? We made a Swerve Royal Icing based on a traditional Royal Icing recipe with an egg white and a little vanilla. The problem was that icing with regular sugar is rather simple to make and it covers smoothly the cookie. We were disappointed at first when spreading the icing on the entire cookie with a pastry bag and number 2 tip (we used a homemade parchment paper pastry bag with tape made by Corina) since we expected it to be smooth and spreadable like the sugar icing. It was globby! We figured out then that Swerve hardened faster so we could not let it sit for 20 minutes to let the air bubbles escape as we would with regular icing and it also needed more water to become playable. So then we added more water to 1/3 of the icing and Judit used a little paint brush to brush the Swerve Royal Icing onto the cookies a layer at a time, with about three layers each and allowing them to dry a few minutes in between.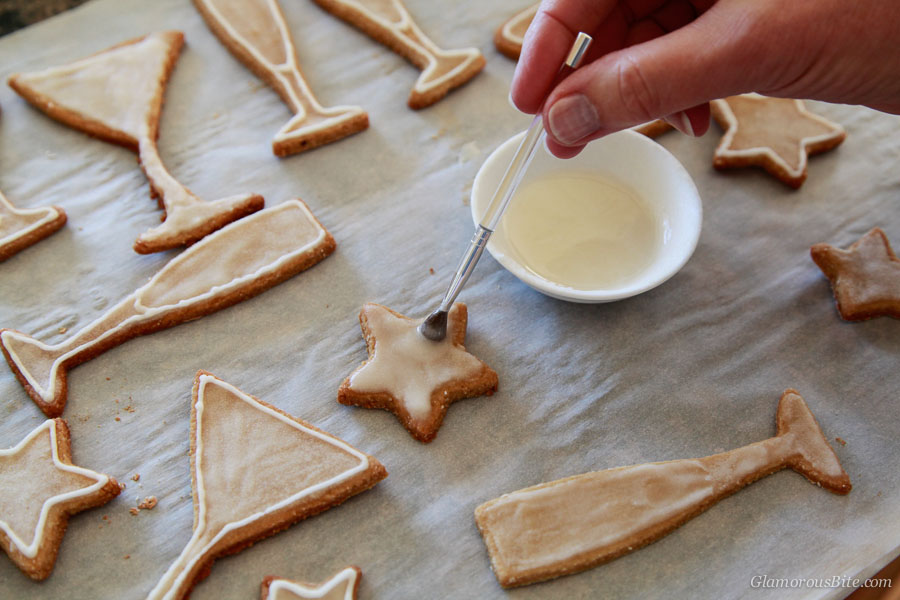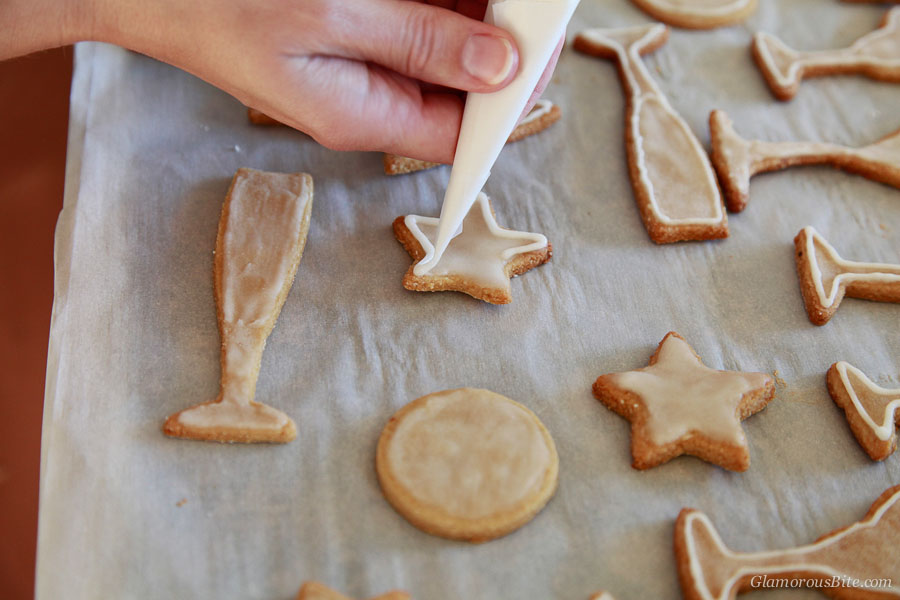 At this point we need it to change the music to Enya's calm tunes so we can have a steady hands and nerves for decorating. Corina made another pastry bag with a smaller tip, similar to a number 1 tip, and outlined the cookies with the thicker icing. For a more festive and glamorous feel we then sprinkled them with a little gold dust and decorated the champagne glasses with gluten-free pearls. Remember to omit or remove the pearls if you wish to keep the cookie sugar-free.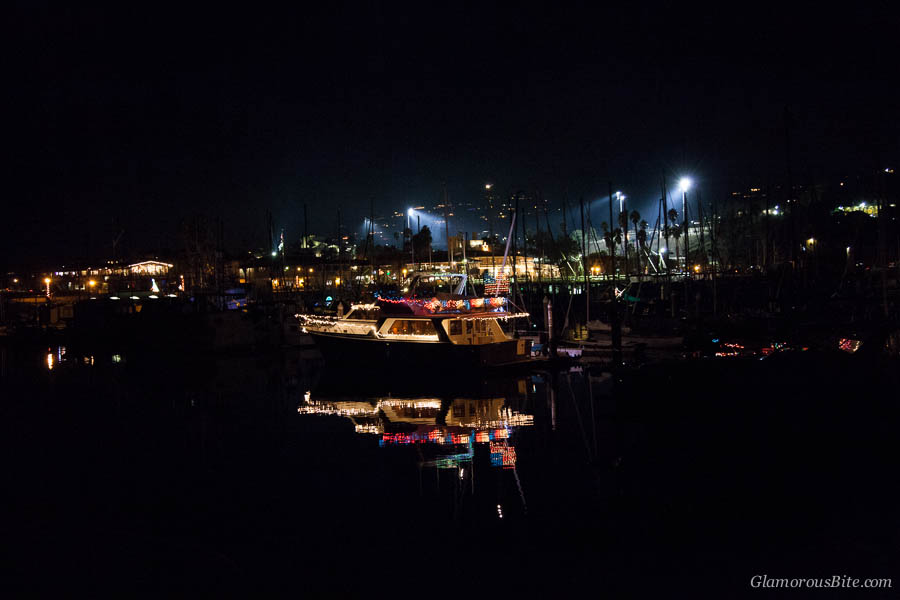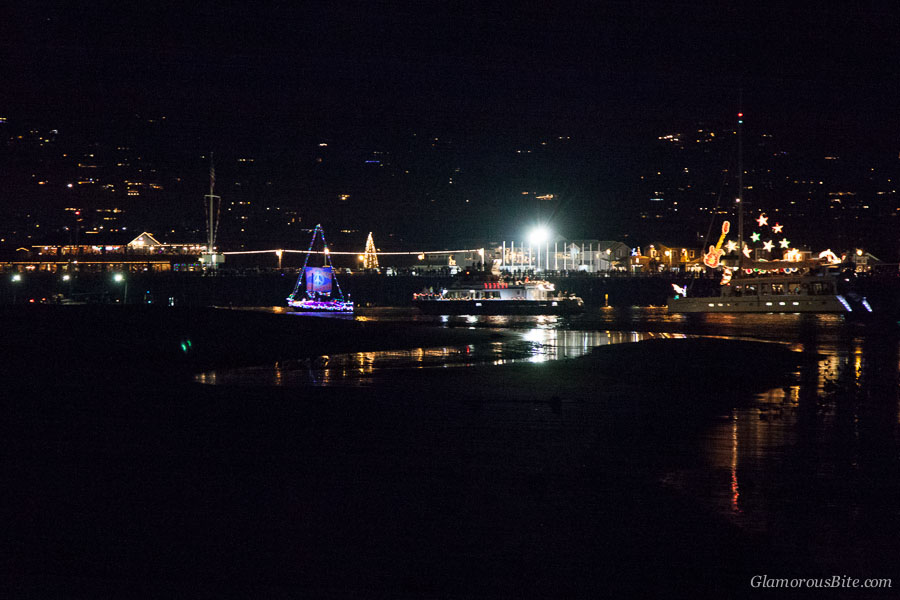 During the holidays season Santa Barbara looks festive with the Christmas Boat Parade, where many boats are dressed up with lights for an evening show to parade before an admiring crowd. The grand finale is generally a spectacular fireworks display we love to see from the harbor breakwater walkway. It never stops to amaze us and it signals the holiday spirit for Southern California, especially Santa Barbara, even if we don't have snow here.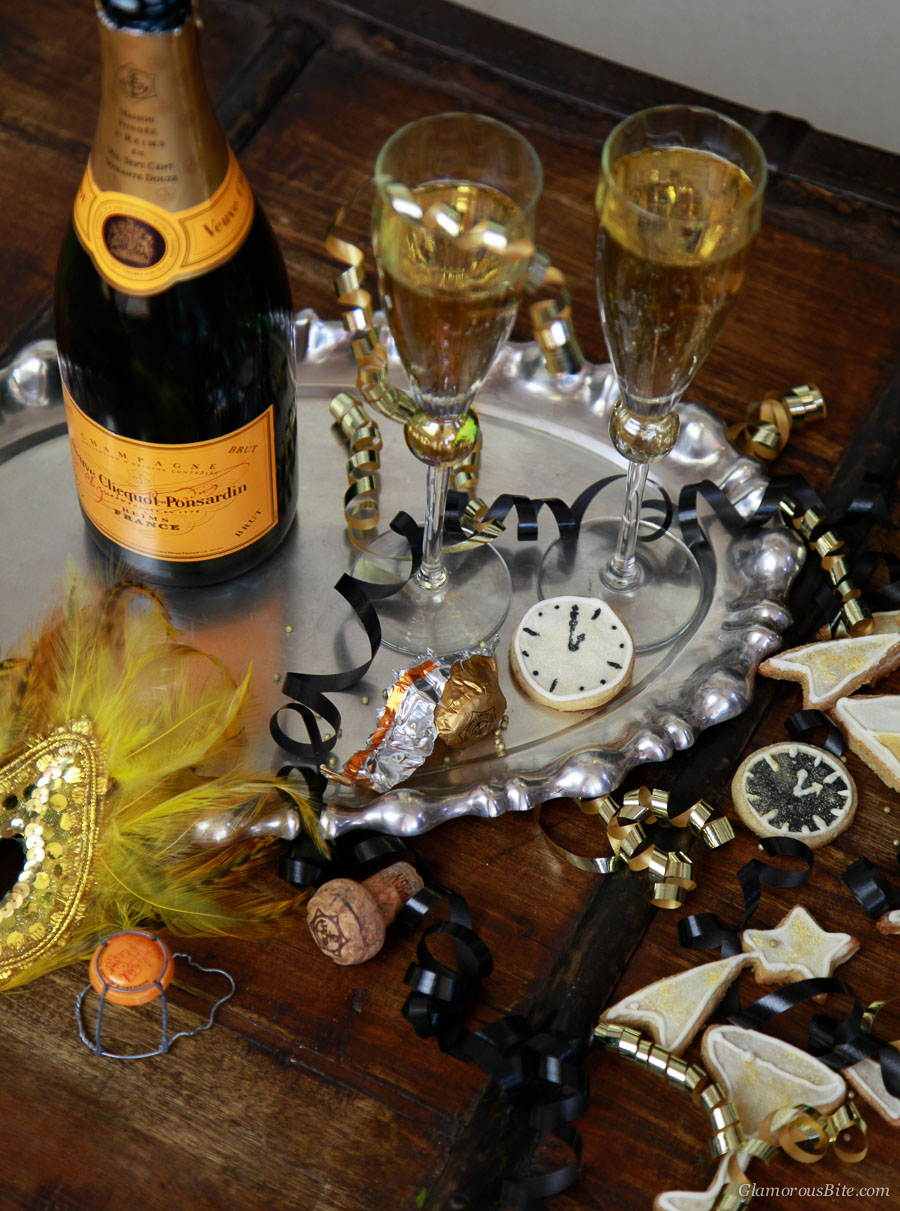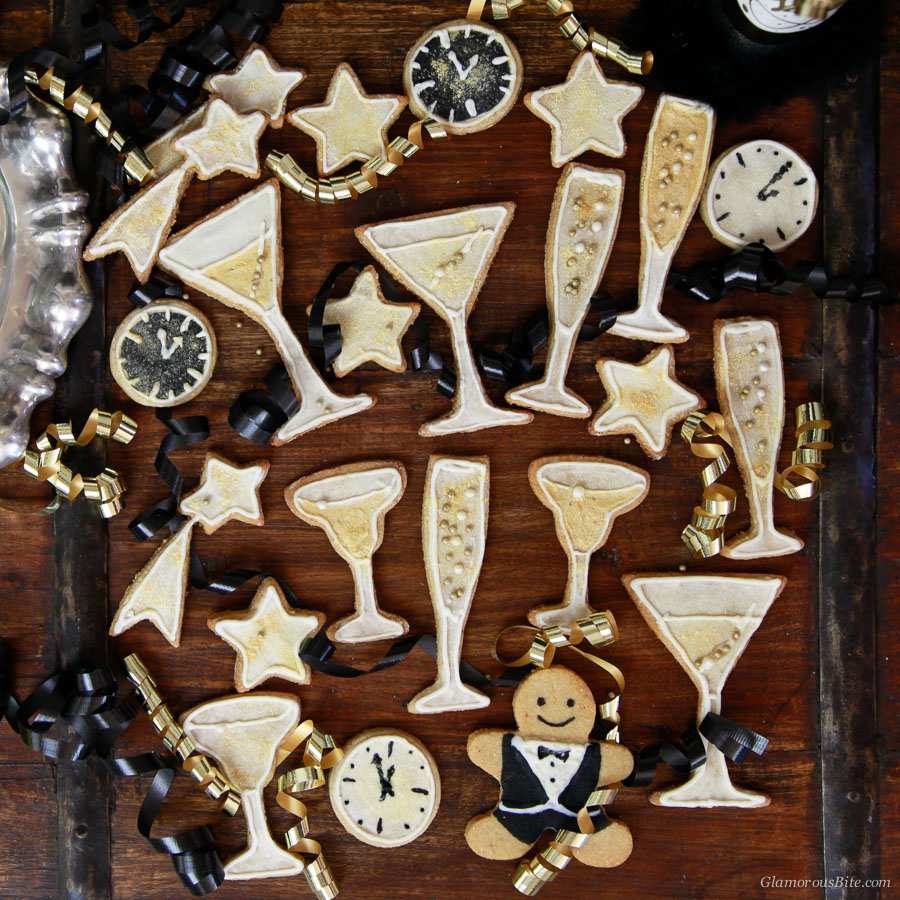 We enjoyed these Almond Cookies Gluten-Free Sugar Free on New Years eve with a Veuve Clicquot Ponsardin Brut Champagne. The crisp citrus and almond notes balanced the sweetness of the cookies.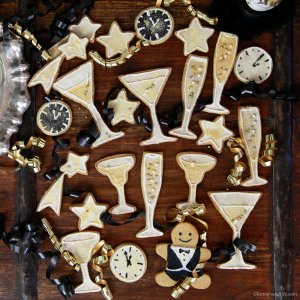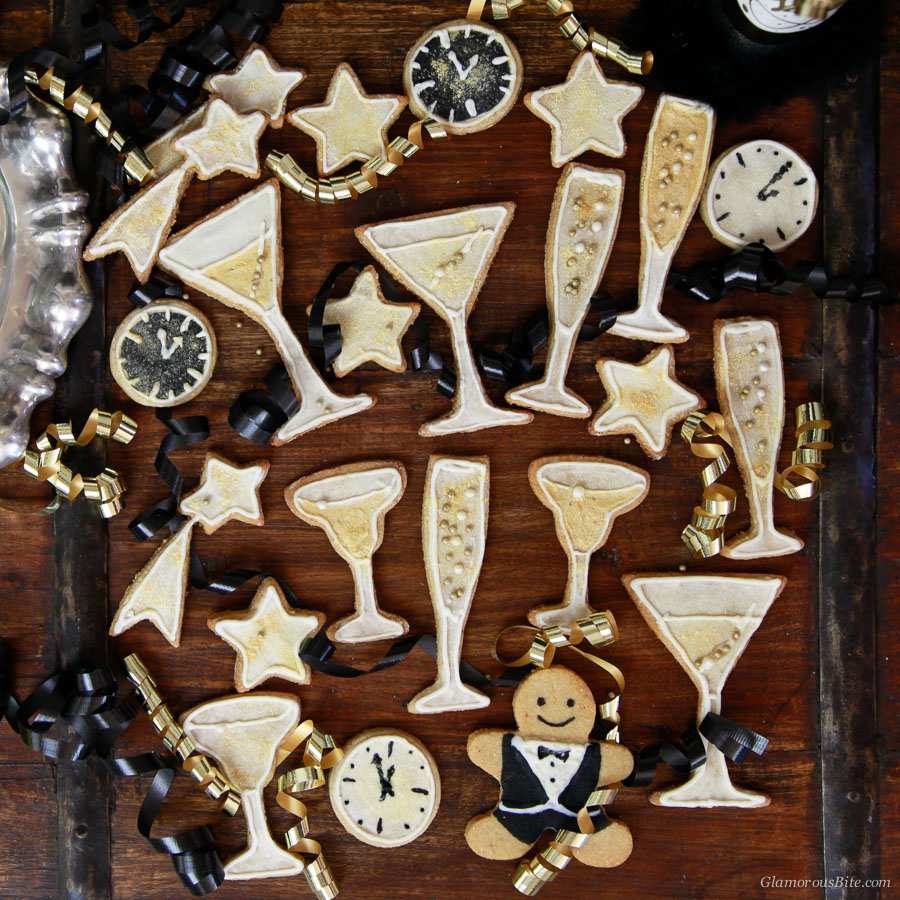 Almond Cookies Gluten-Free Sugar Free
Ingredients
3

Egg Whites - room temperature

2/3

cup

150g Swerve Sweetener plus 2 Tbsp more to use when cutting out cookies

3

cups

300g Almond Flour
For Decorating:
1/2

cup

Confectioners Style Swerve Sweetener

1

Egg White

Pinch

of Cream of Tartar

1/2

Tsp

Pure Vanilla

4 - 5

Tbsp

Water or more as need it

Edible Gold Dust and Edible Decorating Pearls
Instructions
Preheat oven to 275 F. Prepare a parchment lined baking cookie sheet or sil pad for baking

In a large bowl or stand mixer bowl add the egg whites and beat on high about 6 to 8 minutes until becomes glossy and forms very stiff peaks.

Sift in the Swerve Sweetener powder and with a large spatula gently fold under the egg white.

Transfer half of the dough to a smooth stone or wood surface, dusted with Swerve. If the dough is to sticky add more almond flour.

Dust your rolling pin with Swerve as well and roll out the dough to about 1/4 inch thick.

Pour a little Swerve in one of the corner of your working place and dust the cookie cutter before pressing into dough.

Place cookies, 1/2 inch apart on the cookie sheet.

Bake for about 15 minutes or until light golden in color. Transfer cookies with parchment paper to a cooling rack and let it cool completely before decorating. The cookies will feel a little soft and will harden when becomes cold.
To Decorate: In a medium bowl or stand mixer bowl add the Confectioners Style Swerve Sweetener, egg white and cream of Tartare and beat first on slow then increase to medium high until well combined, for about 2 minutes. Add the vanilla and 4 Tbsp water and continue to beat the mixture for 30 more seconds. Test consistency and add more water if icing is too thick or more Swerve in case it is to thin.
Place 1/3 of the icing in a small bowl and add a few teaspoon of water until smooth and brush on to cookies in about 3 layers, drying in between. Let dry.

Put the ticker icing into a pastry bag with number 1 tip and outline the cookie shapes. Sprinkle with gold and decorate with pearls. Omit or remove pearls to keep the cookie sugar free. Enjoy.
Notes
makes about 30 larger or 40 smaller Cookies
Diet: Gluten-Free, Sugar Free, Refined Sugar Free, Low-carb, Dairy Free, Diabetic Friendly.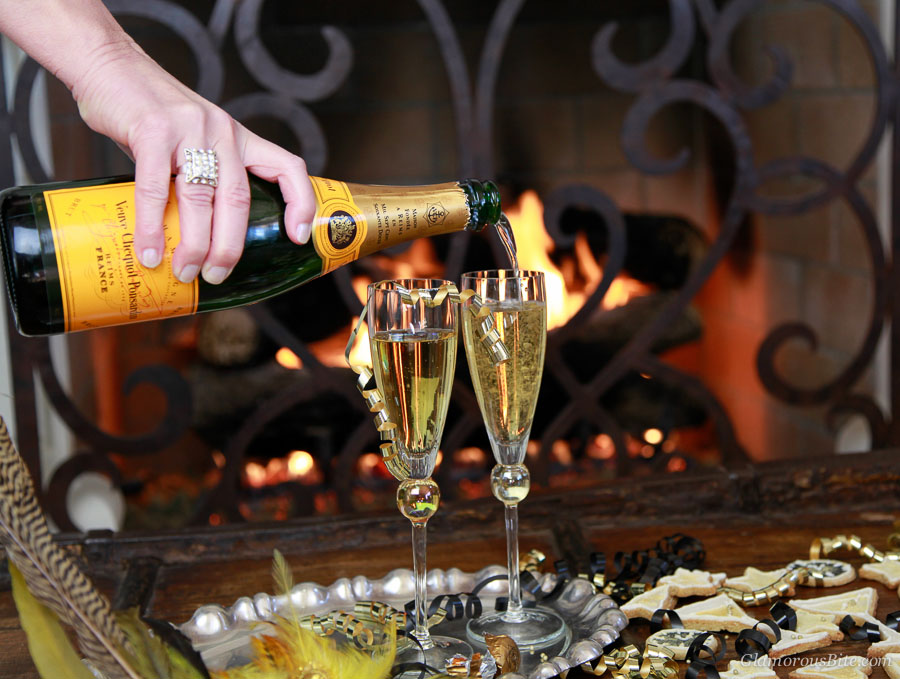 Glamorous Food & Wine Pairing: Since it is a New Years recipe we just have to celebrate with a Champagne pairing! The Almond Cookies Gluten-Free Sugar Free are a little sweet so we balanced them out with a Veuve Clicquot Ponsardin Brut Champagne from Reims France, the Champagne region. This blend of Pinot Noir with a hint of Pinot Meunier has welcoming aromas of citrus, vanilla, and peach for around $40 to $56. Creamy and crisp, with flavors of stone fruit, almond, and brioche that dance on your tongue. Enjoyable for a midnight toast or New Years brunch.
Wishing everyone a deliciously healthy and happy New Year!