Featured starting on page 66 of FEMME DE LUXE | OFFICIAL MAGAZINE OF THE WOMEN'S LUXURY GUILD. Femme De Luxe interviews Judit & Corina about the concept of their website and tips about wine & food pairings.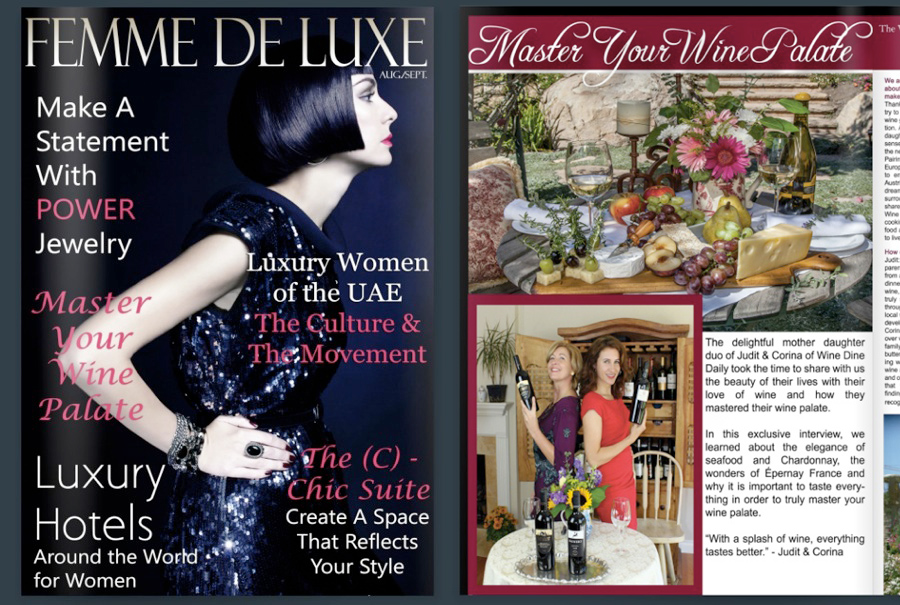 IN THIS ISSUE: We traveled to the UAE to learn that women of luxury in Dubai are dominating the luxury industry and reigning supreme. We celebrated Judit & Corina, living life to the utmost fullest and teaching us how to do the same. We followed the career of the illustrious Vera Wang and identified her way to grow a thriving brand. We cannot forget about the top places to close a business deal in elegance, anywhere in the world and fabulous hotels with accommodations exclusively for women. We didn't stop there and we invite you to discover more. Welcome to Femme De Luxe Magazine.
To get your free copy visit www.womensluxuryguild.com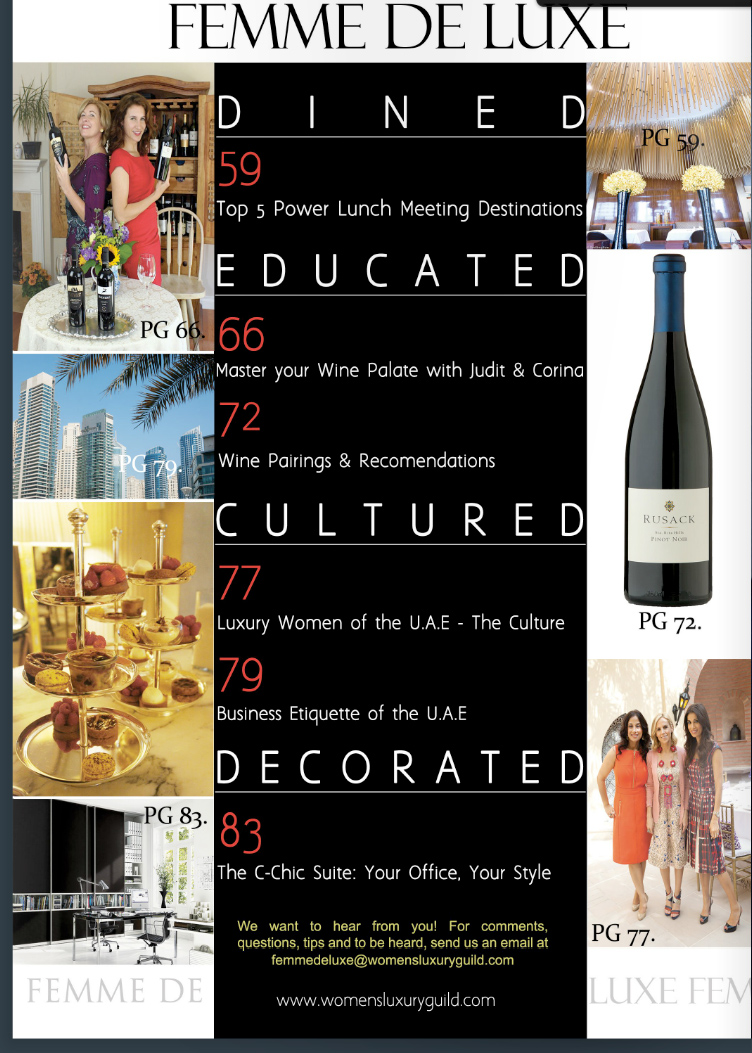 The table of contents of the magazine. The interview starts on page 66.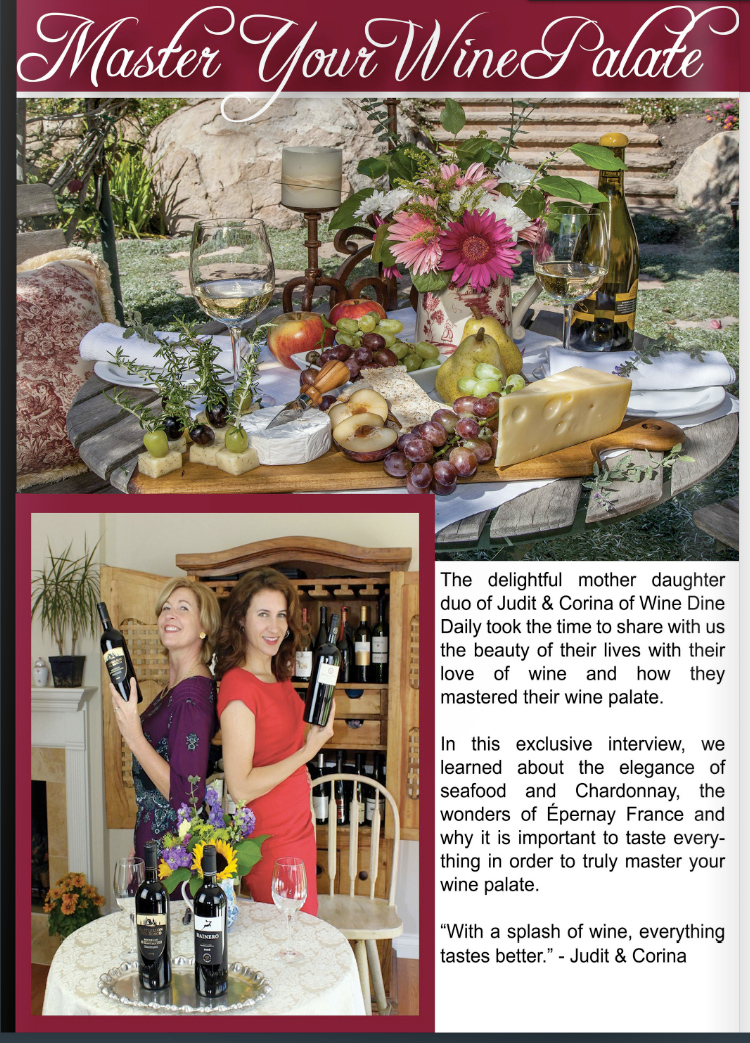 Master Your Wine Palate with Judit & Corina.
An exclusive interview from The Women's Luxury Guild in the Femme De Luxe Magazine.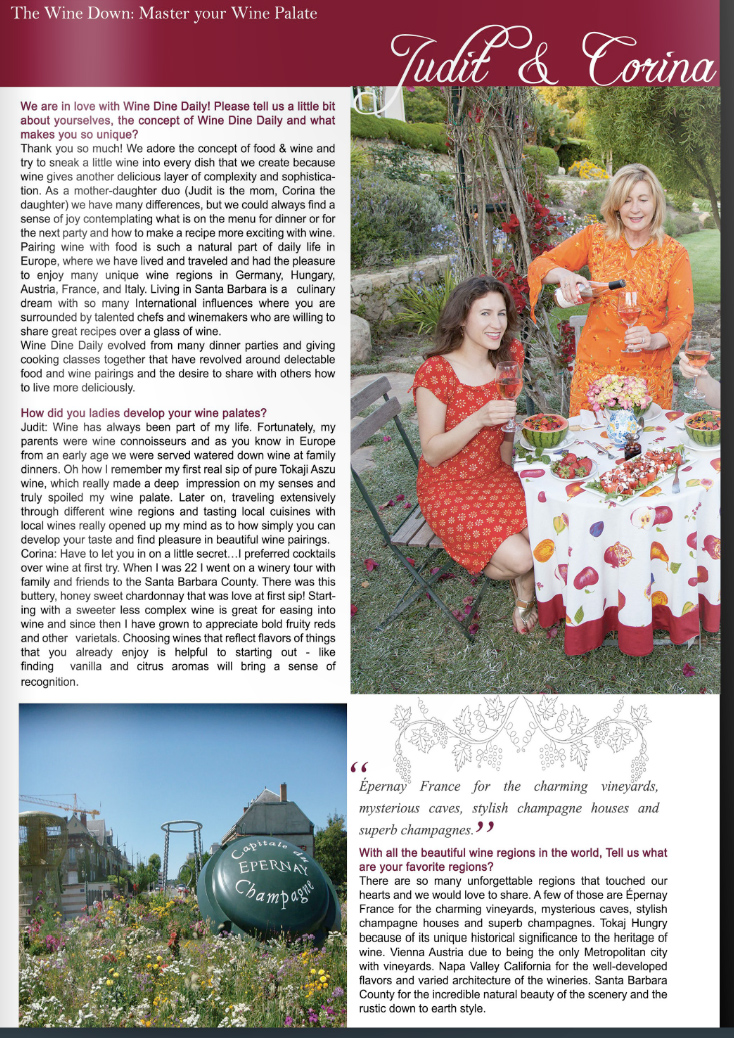 What is the concept of your site and what makes it so unique and a little about our favorite wine regions?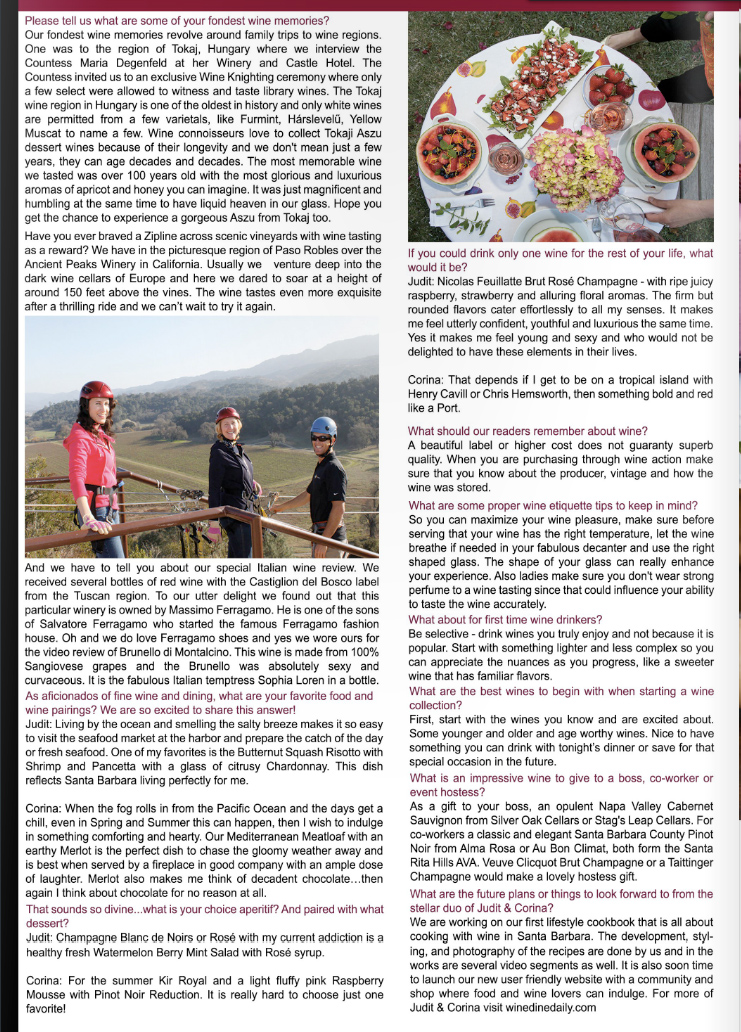 Our fondest Food & Wine memories. What wines to start a collection with, tips for first time wine drinkers, and what wine to impress a boss or hostess with.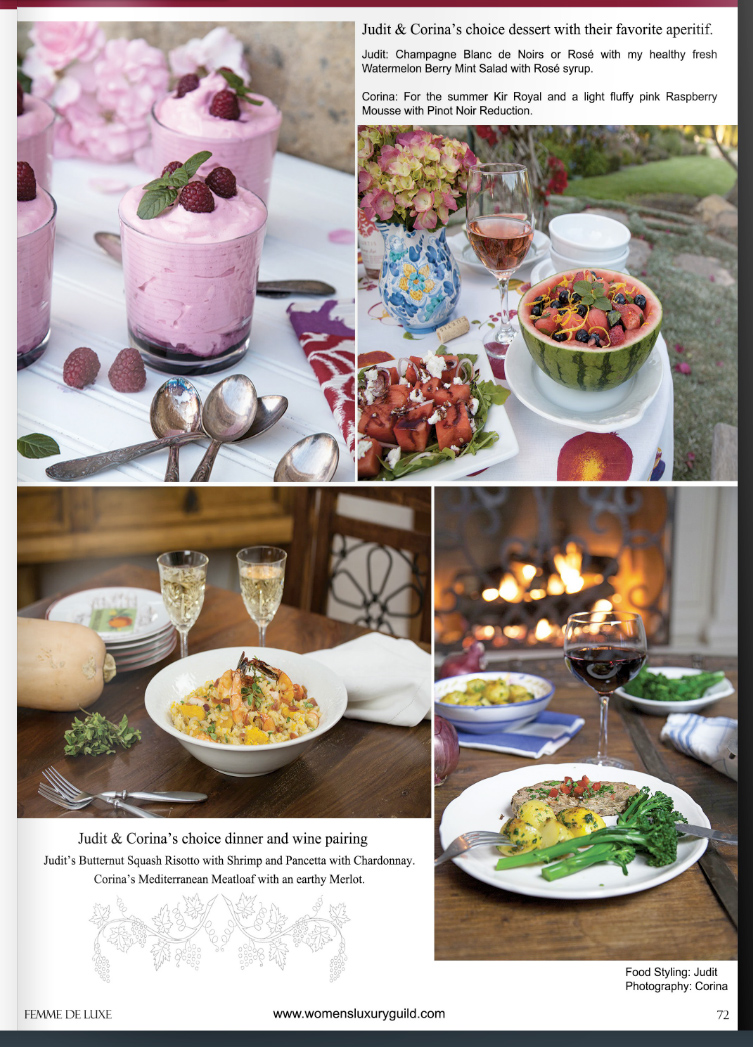 Judit & Corina's Food & Wine pairings and choice dessert with aperitif.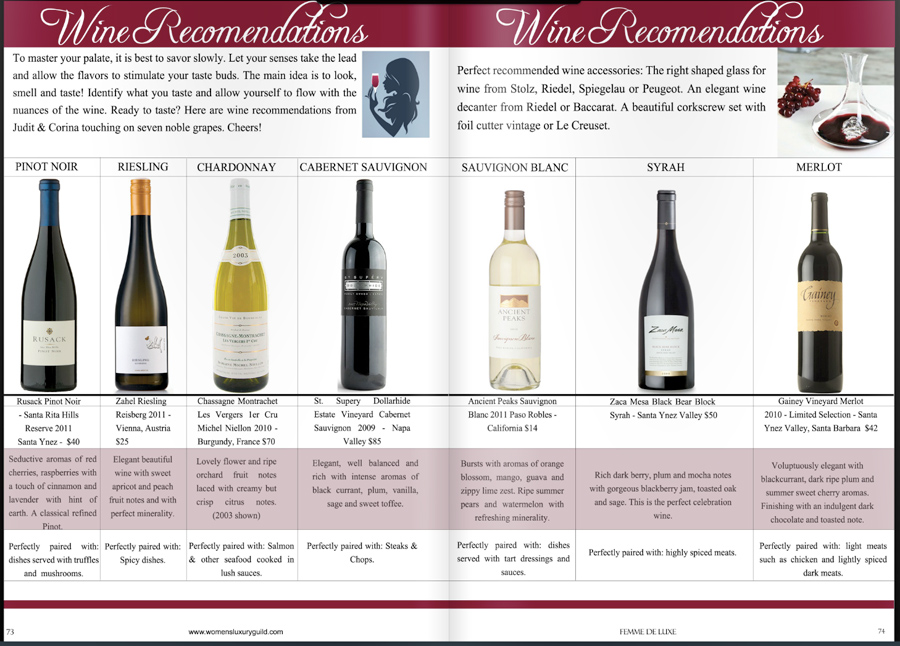 Wine Recommendations and pairing suggestions.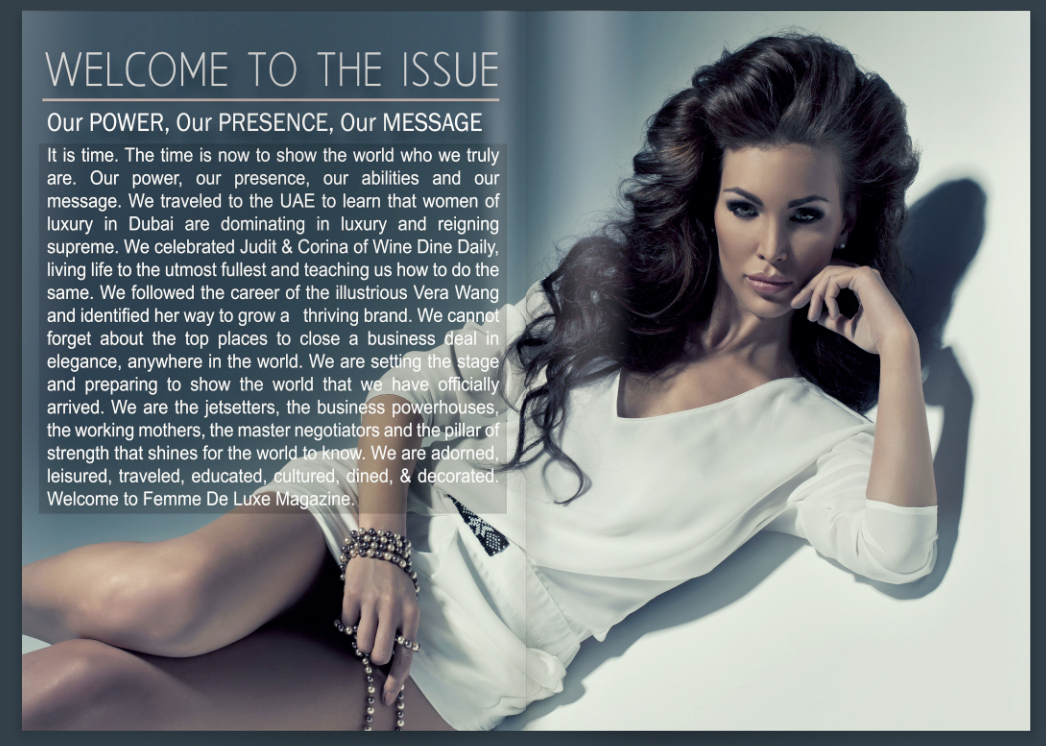 Welcome to the issue of Femme De Luxe Magazine!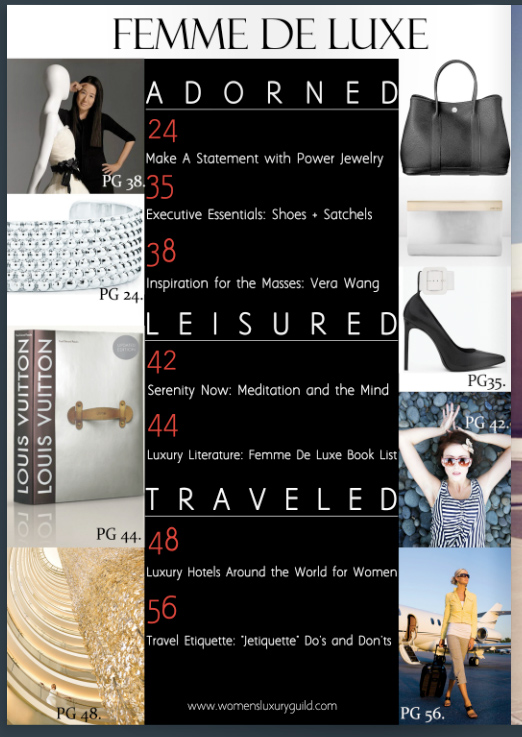 Also in the issue, designer and icon Vera Wang, Luxury Hotels, Travel Etiquette.