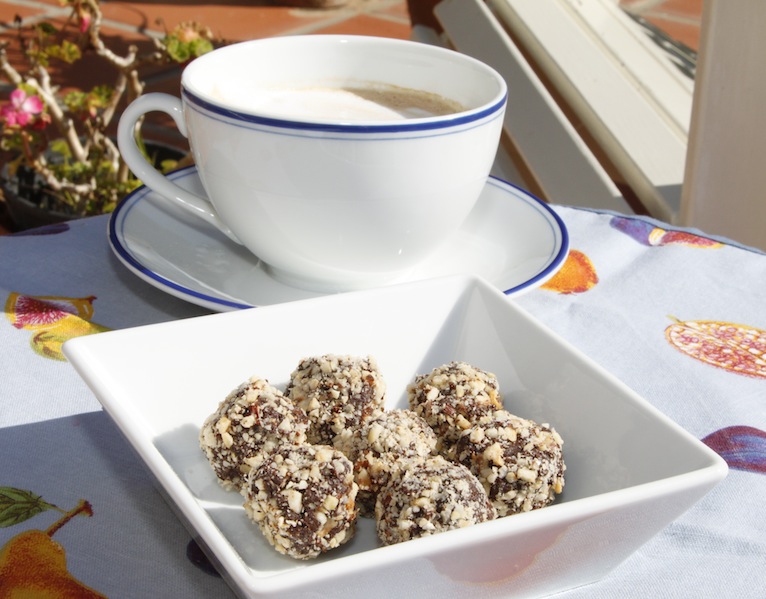 We both have to agree that there is something irresistibly decadent in the marriage of fine Chocolate and fine Grappa, and this divine little truffles are one of the best testimony. At the Poli Grappa distillery in Veneto, Italy is a resident gourmet who treats the lucky gourmandes to his luscious creations from time to time, but his chocolaty creations are absolutely divine. For all of us chocolate lovers this decadent truffle recipe will be a must for the coming holiday season… and the whole year around.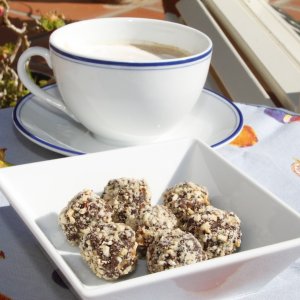 Grappa Fondant Truffles
Ingredients
• 10.5 oz Dark Chocolate

72% - chopped

• 8.5 oz Heavy Cream

• 3 Tbsp Butter

room temperature

• 1 Tbsp Grappa or Brandy

• Dark Cocoa Powder

• 3.5 oz of Almonds -blanched and chopped
Instructions
Place the chopped chocolate in a heatproof bowl (preferably steel or tempered glass).

In a saucepan heat gently the heavy cream until it just starts boiling. Pour the cream over the chocolate and stir gently until its consistency is smooth, shiny and thouroughly melted. Leave to cool slightly for about 10 minutes.

Pour in the Grappa by stirring to combine. At this point, add the soft butter and mix well until incorporated. Place in the fridge for a few hours, until the ganache is manageable.

Remove from the fridge and quickly form bite-sized nuggets/balls with your fingers, keep them wet with cold water to avoid the sticky mess. Roll the pralines in cocoa powder or dark chocolate and place the truffles on a parchment paper covered baking sheet and cool in the refrigerator for a few hours to set. Alternatively, you can grind the almonds and add them to the ground chocolate, or use them to roll the pralines in (instead of the dark cocoa powder).

You can keep this darling little temptations for a week in the refrigerator.

Enjoy and share!