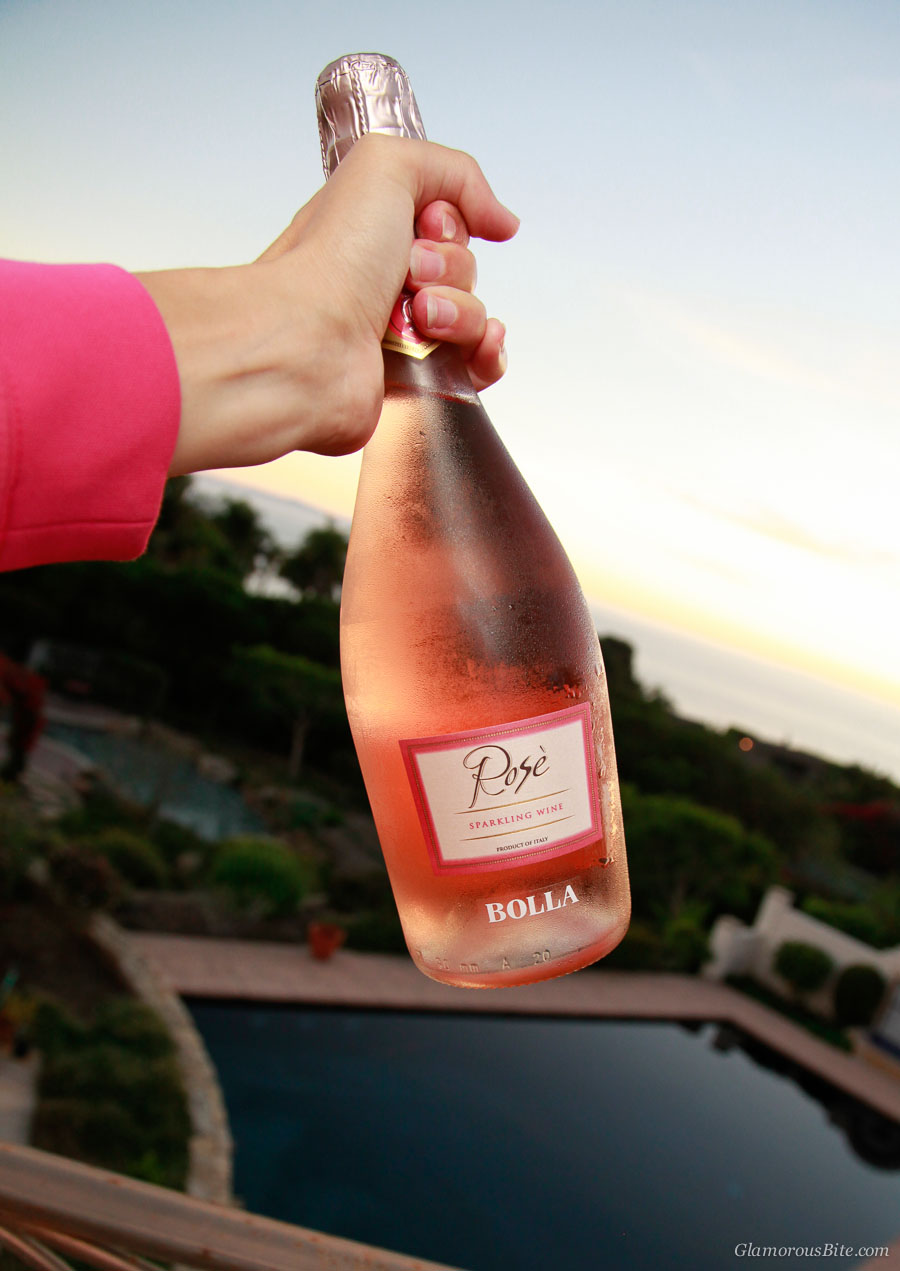 We planned to pair this Bolla Sparkling Rosé from Veneto, Italy with a recipe, but could not resist opening the bottle on a beautiful balmy evening when the sunset sky became a brilliant rosé color to match the gorgeous color in this bottle. We know rosé is usually associated with Spring or Summer, however we both love to sip it throughout the year. Fortunately for us living in Southern California we have a record warm Autumn, even though it is well into November, so we could sit outside and enjoy the sunset with only a thin sweater and a glass of bubbly.
Having the wine as an aperitif, we could truly experience the flavors of the wine by itself and taste every nuance. It was just before dinner and we could not wait. Sometimes the best made plans change and turn out even better! On the nose the Bolla Sparkling Rosé greeted us with strawberry, peach, and traces of fresh salt, like Himalayan salt.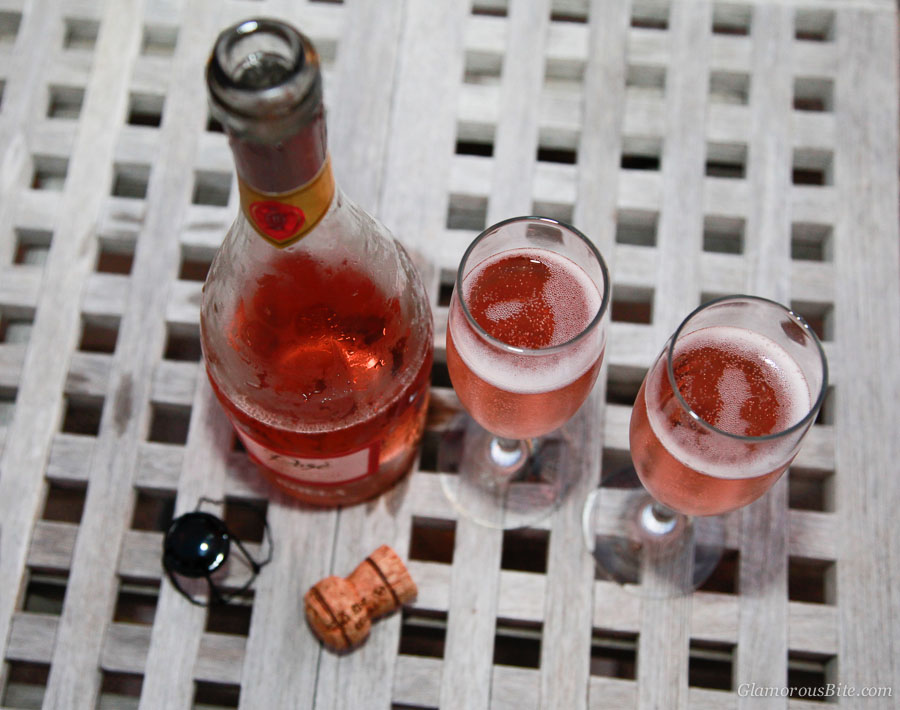 The first taste was a burst of sweet strawberries, the kind that you find out in the woods and are so fragrant that you can't stop eating them, and then we had stray thoughts of strawberry cream pie from the creaminess of the texture. Little hints of citrus and lavender also appeared to the flavor party. Then as it warmed in our mouth we got roast peaches with butter and a zip of lemon zest. All those wonderful flavors swirled in the soft pink liquid that perfectly matched the sunset sky. You truly would enjoy the liveliness of this sparkling wine.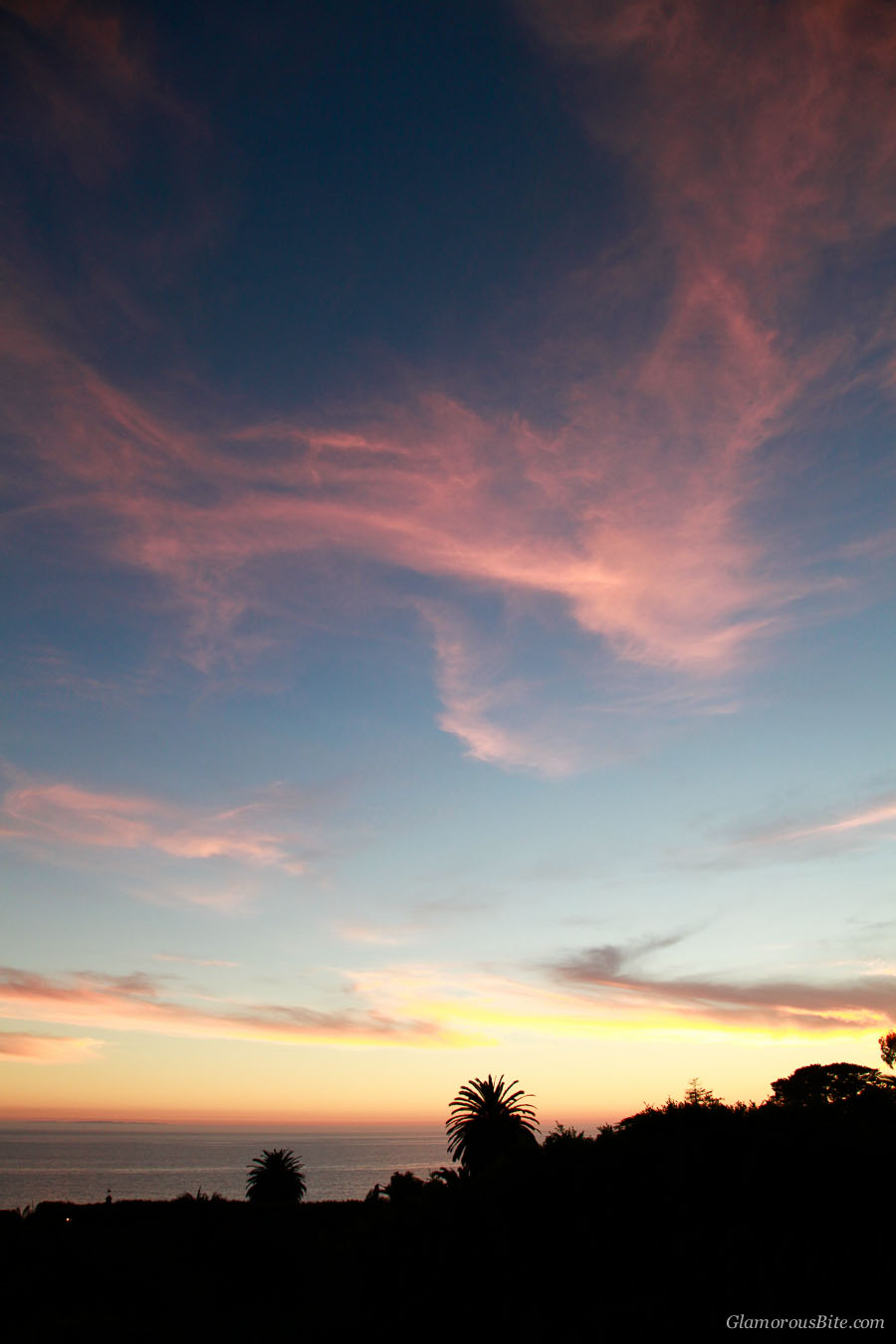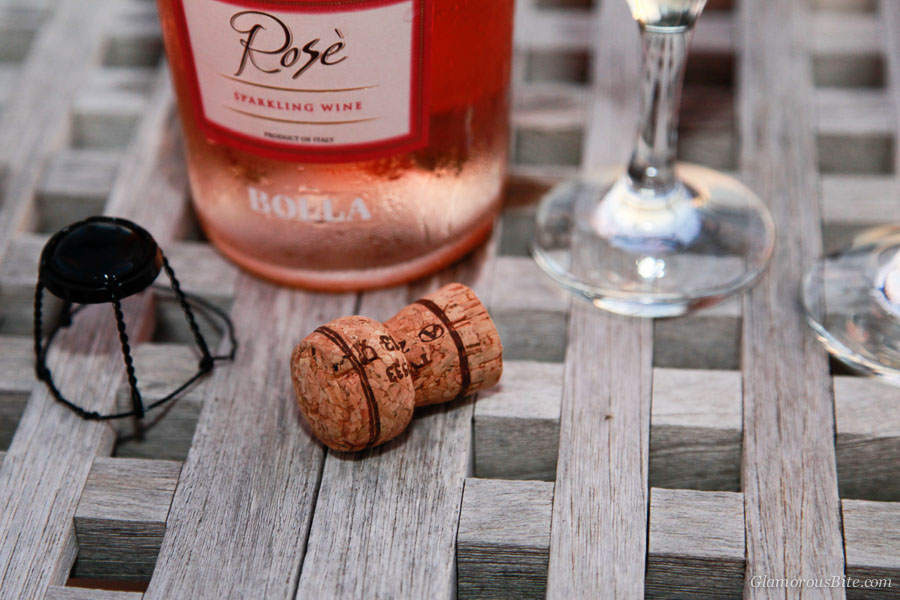 Thank you to Banfi Vintners for introducing us to this sublime bubbly. Because this lovely sparkling wine is extremely budget friendly, it would make a perfect holiday party starter. You can serve Bolla Sparkling Rosé chilled as an aperitif or with appetizers, a light chicken dinner or berry dessert. We are definitely looking to get another bottle to try with an appetizer recipe.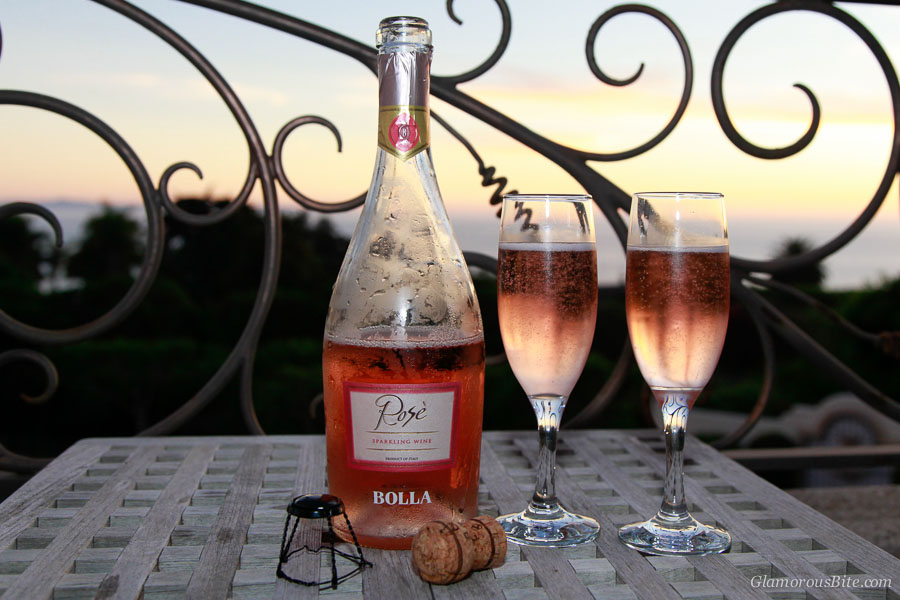 Wine: Bolla Sparkling Rosé
Region: Veneto, Italy
Winery: Bolla from Banfi
Varietal: Sparkling Rosé made from Pinot Blanc, Pinot Noir, Raboso grapes.
Color: Soft pink with a hint of orange
Nose: Strawberry, peach, Himalayan salt
Taste: Strawberry, peaches, strawberry cream pie, citrus, lemon zest
Body: Light with a touch of grip
Where to buy: Bolla.com
Price: $13 – $16
J & C Points: 4.7 of 5
Pairing Suggestions: As an aperitif, with an appetizer or lighter dinner.
Naan Pizza with Figs and Goat Cheese
Watermelon Berry Mint Salad