With Daylight saving time adieu, the clocks have fallen back to their winter mode and even with the extra hour we feel this weekend arrived too soon.  It's time for our Weekend Bites, and hope you had an exciting Halloween last weekend. California has been in a terrible drought for several years now, so the spookiest moment was on October 31 when at 9pm (the time most Halloween parties were set to start) a massive rain storm soaked the town for a few hours. Can you believe the next day the storm was gone and by the early afternoon of November 1st the sun was out shinning again and you could put the umbrellas away. The little cold spur gave us a chance to prepare our Pork and Cabbage, a cozy one pot meal in the oven. Right now we are back in summer again with temperatures close to 80F.
Weekend Bites Recipe: Pork and Cabbage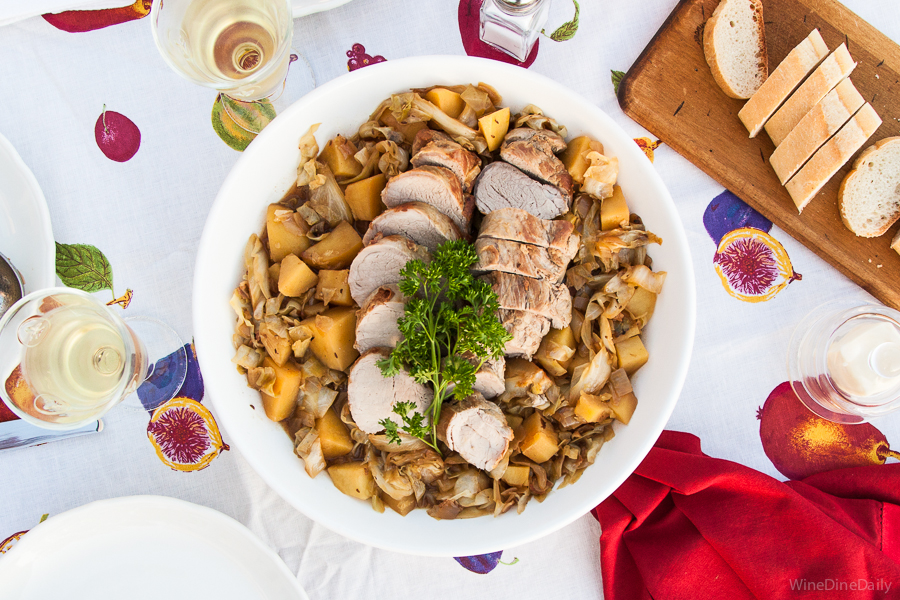 This dish is so simple to make and our version of Pork and Cabbage is a bit lighter than the traditional version grandam used to make.
Favorite Flower: Canna Lilies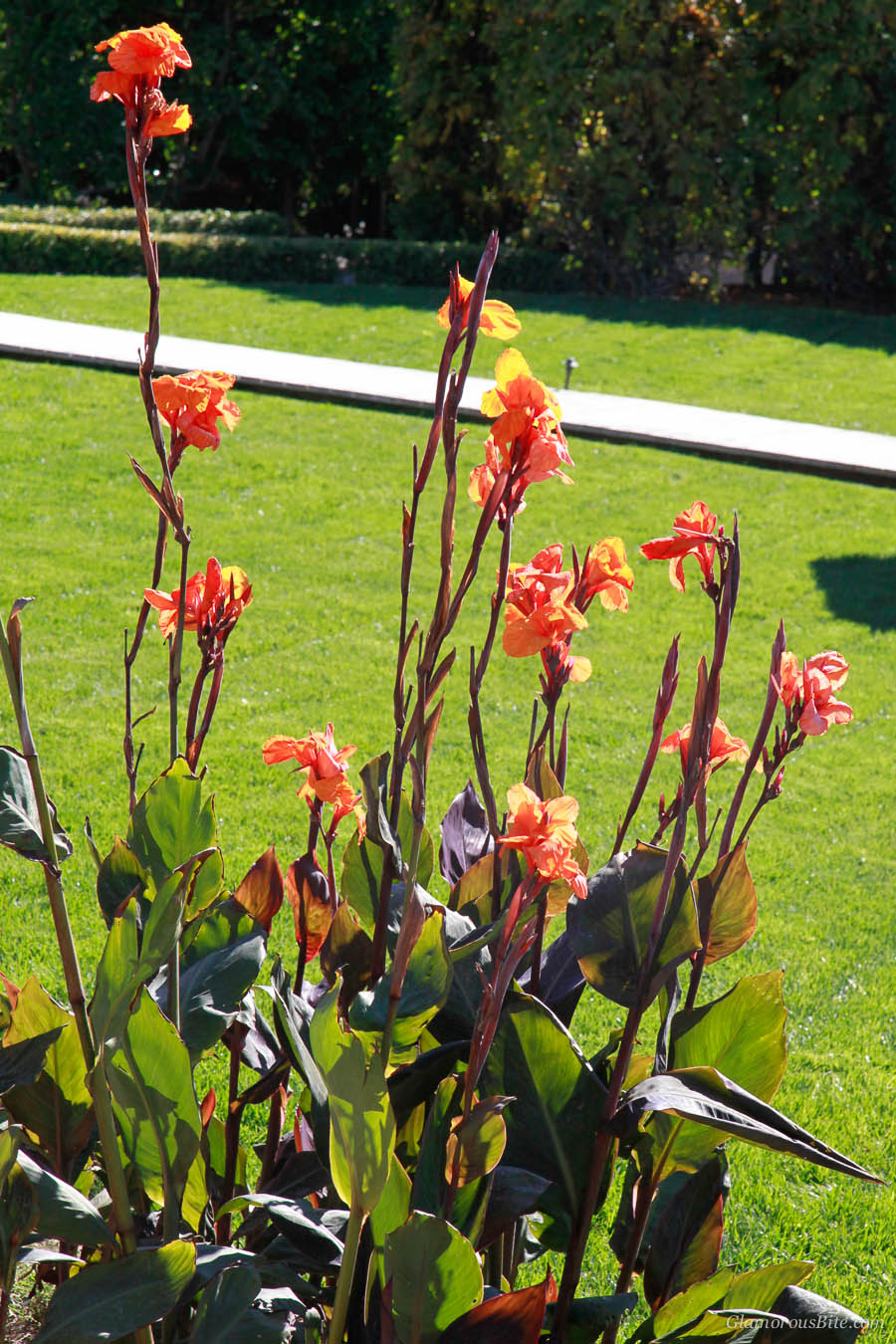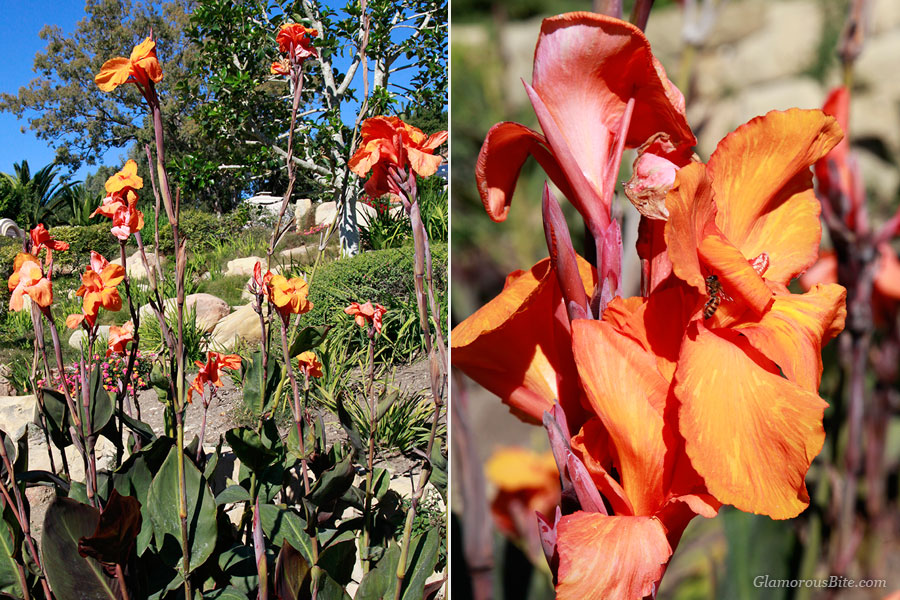 At the moment this vibrant orange flower is in bloom all over town and in the garden. I will run outside right now and take a new photo for today's Weekend Bites! Canna Lilies are not quite lilies and are closer related to banana trees and ginger plants. They can be traced back to the Americas and are also found in Europe. The Canna species does well in warm tropical environments and since our weather has been so strange we have seen more of these bright plants than ever before.
Judit's Favorite Fashion: Orange Kurta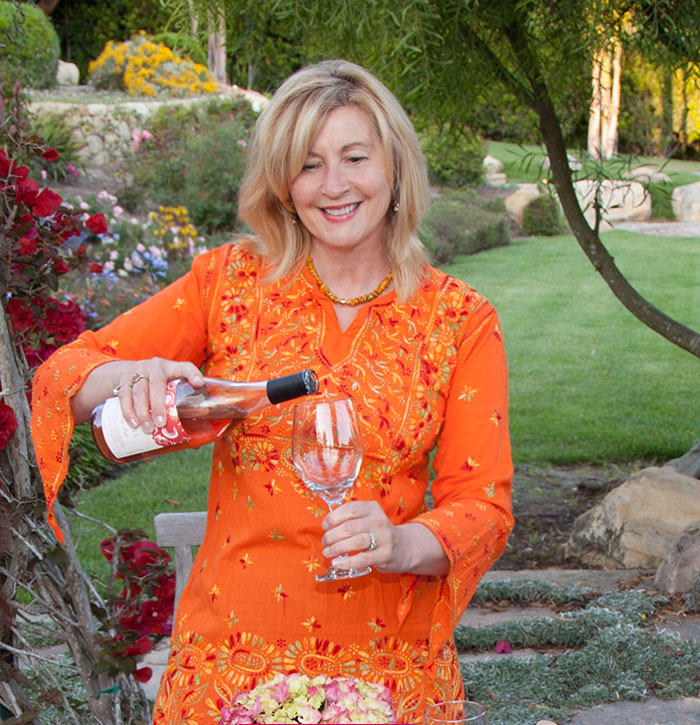 This orange Kurta is just one of my favorites! I borrowed it from Corina and I loved it so much that I don't want to give it back. Thank you Corina, you are a great daughter. She got this tunic from a good friend from India and it has a beautiful embroidered pattern and a color that fits the Fall hues.
Weekend Bites Wine: Sauvignon Blanc

This Ancient Peaks Sauvignon Blanc would pair nicely with Turkey and all those squash and pumpkin dishes that are in season now.
Wishing you a wonderful weekend ahead and lovely Friday!