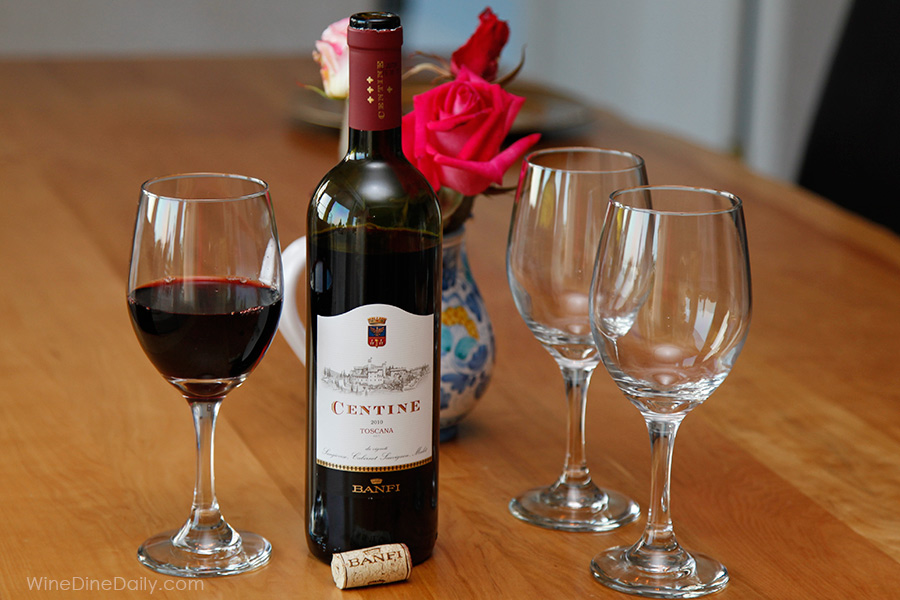 Our wine Review of the Italian wine Banfi Centine Toscana. Saturday early evening we got done with errands and were looking to cook something quick. A DVD had just arrived in the mail from Rick Steves' travels through Italy so our senses were turned on to Italian smells and flavors. We had been to Italy on many occasions and admire the simplicity of the cooking and the easy drinking red wines of Tuscany.
After a little debate about what to cook – Corina was craving a thin crust pizza, but the toppings were lacking so we ended up with our go-to pasta recipe that we learned from Mollie directly who owns Trattoria Mollie's restaurant in Montecito. You can see the video of Mollie cooking this delicious pasta recipe here.
We made this quick pasta dish with little red cherry tomatoes and fresh crisp baby spinach. The aromas in the kitchen inspired us to seek out and Italian wine from the cellar. We want to keep the theme going, don't we? As Italian wines go, Banfi has a line of inexpensive wines even though they are known for serious Super Tuscan blends and for luxurious Brunello di Montalcino.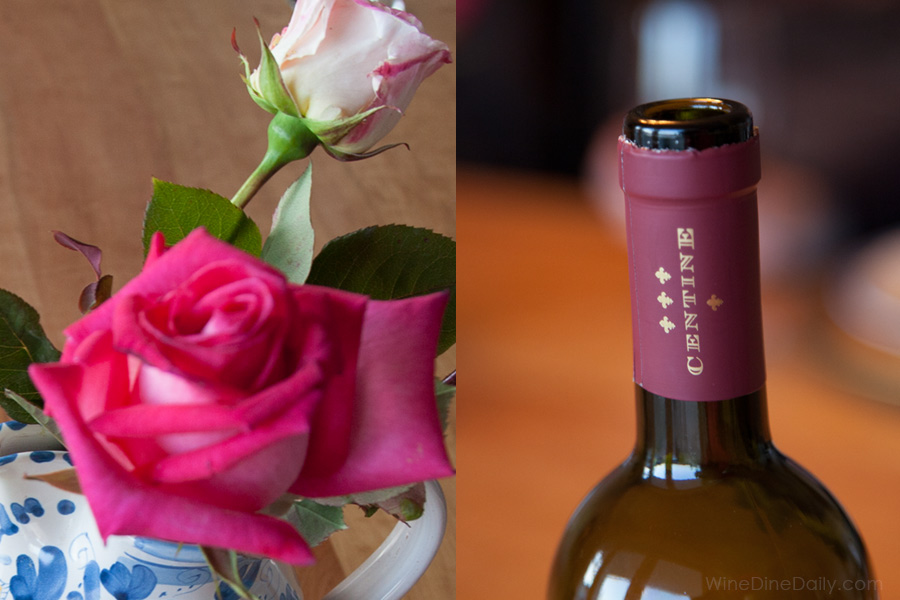 We chose Banfi Centine because the elaborate and regal label caught our eye. It looks more expensive than it is! Banfi Centine 2010 Toscana is an Italian red blend of of Sangiovese, Cabernet Sauvignon, and Merlot. You can find this exquisite bargain wine for around $9 to $12. Aged briefly in French Oak and then in the bottle, this fruit forward wine is prefect with pasta, roasted meats or chicken.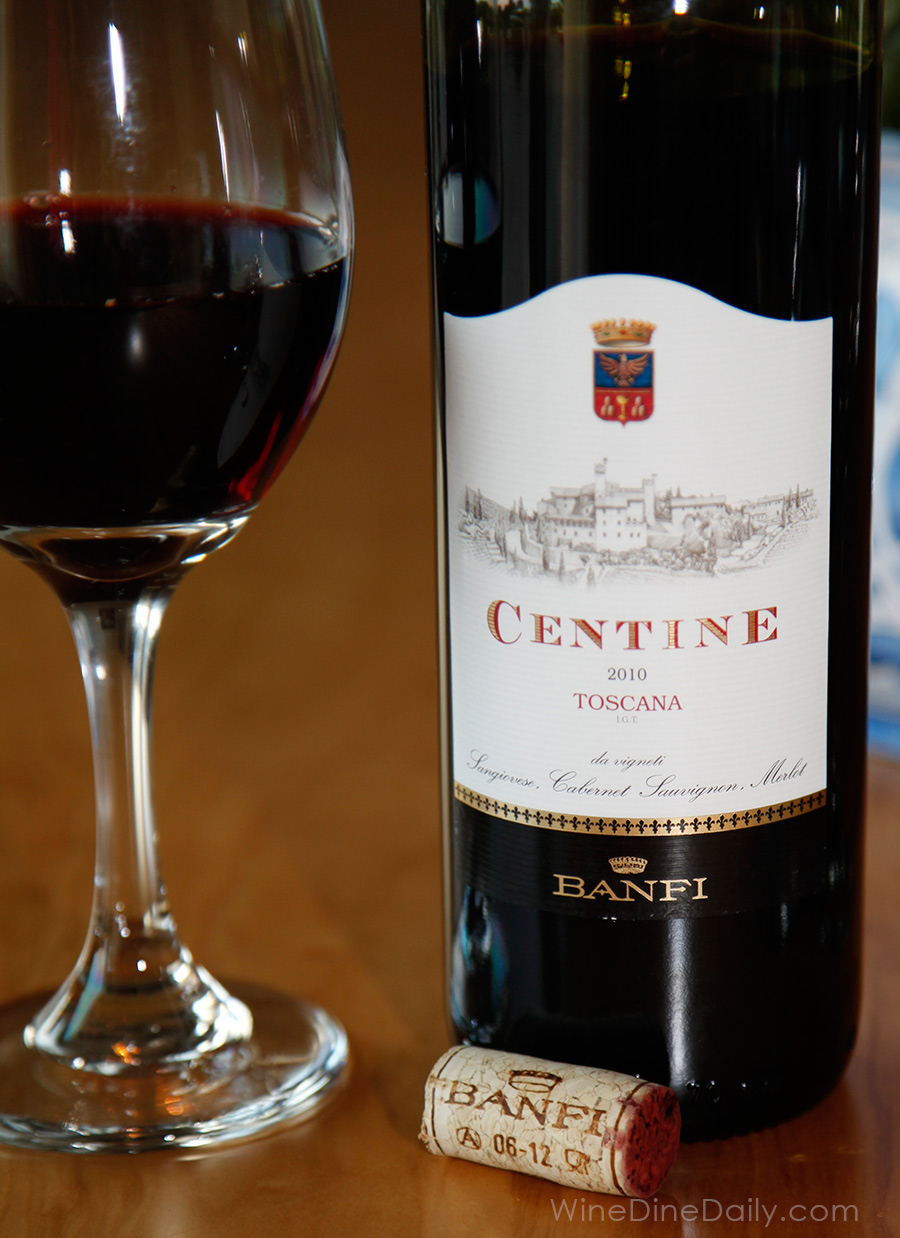 The Centine is floral on the nose. Roses, earth and spice greet you at fist sniff. Then a little alcohol follows. We tasted flavors of licorice black pepper and dark cherry. On the tongue it has smooth dusty tannins and spicy syrah notes. The Merlot gave cherry flavors. A hint of tobacco was also noticeable. Having the wine with the tomato pasta brought out blueberry taste. The cab notes came out on the finish. We tried this wine with a pizza on another occasion and have to say it is smoother with food than just by itself. It can get a bit more tart if left out for too long in your glass.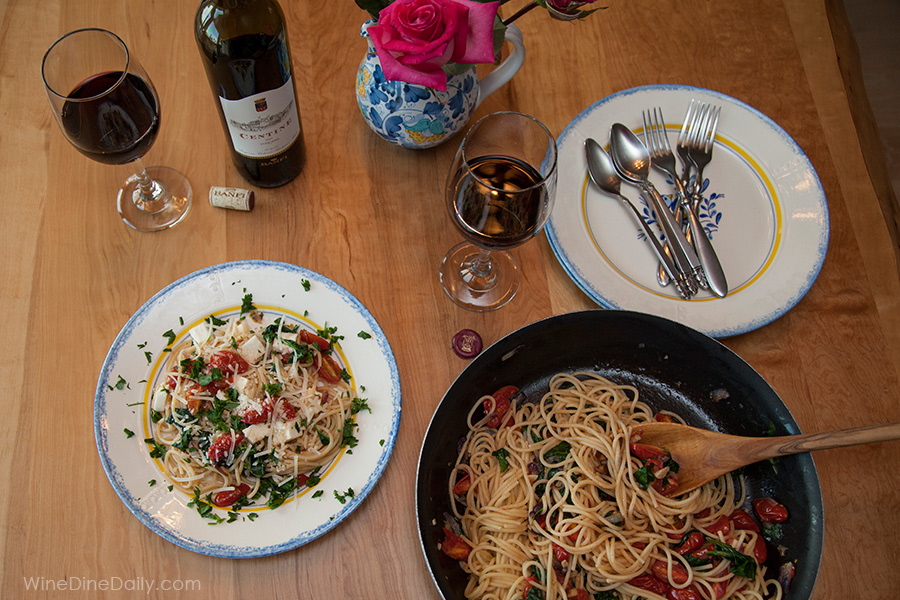 Our Tasting Notes:
Wine: Banfi Centine 2010 Toscana
Region: Tuscany, Italy
Winery: Banfi
Varietal: Tuscan blend –  Sangiovese, Cabernet Sauvignon, Merlot
Color: Lively berry red
Nose: Roses, earth and spice.
Taste:  licorice, black pepper, and dark cherry. Dusty tannins, tobacco,
Price: $12
Pairing suggestions: Pasta, grilled meats, chicken, pizza.
J & C Points: 4.3 and 4.4 of 5