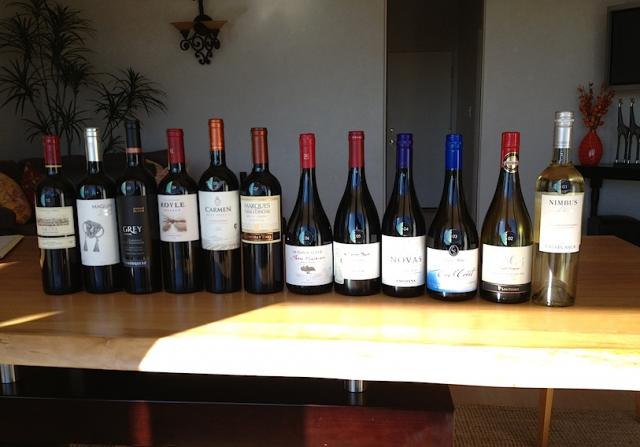 Join us tonight for a live tasting of Wines of Chile! We have 12 exciting wines to try and can't wait. Starting at 5pm Pacific time as we will taste wines from Chile for the Wines of Chile Blogger Tasting. We will be on Twitter using the #BlogChile hashtag and tweeting to DrinkChile during the tasting. Have you tried any wines from Chile? Let us know in the comments section below or on Twitter.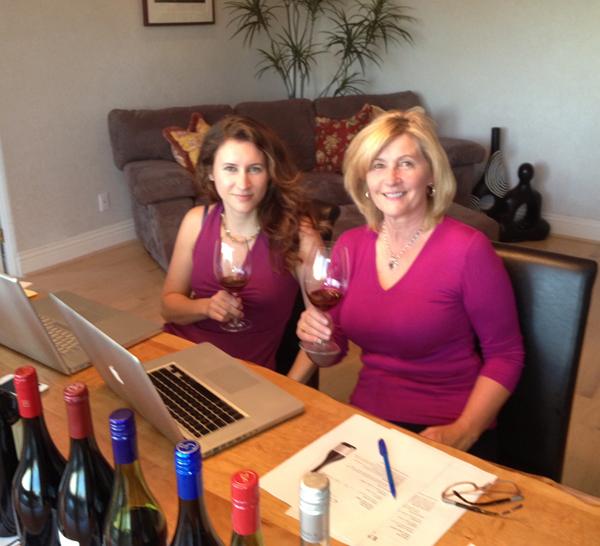 We are hard at work here by tasting and reviewing 13 different wines from Chile. Starting with the lighter white wines and working down to some serious Cabs.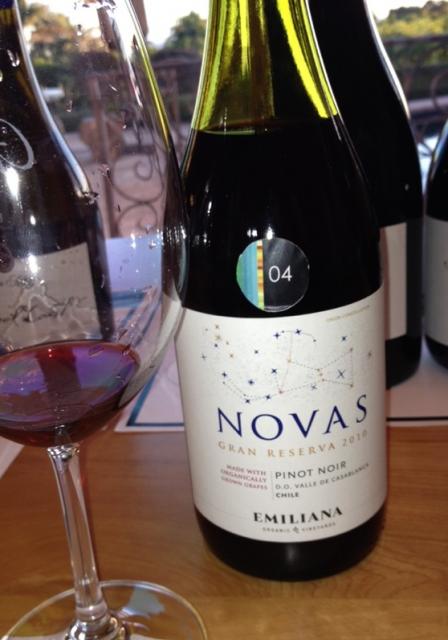 Emiliana Novas Gran Reserva Pinot Noir
#4 on the tasting list. This Pinot Noir is incredibly enticing on the nose. Berries and cherry. Delicate and grows on you. We would like to pair it with Portobello mushrooms with goat cheese and bacon.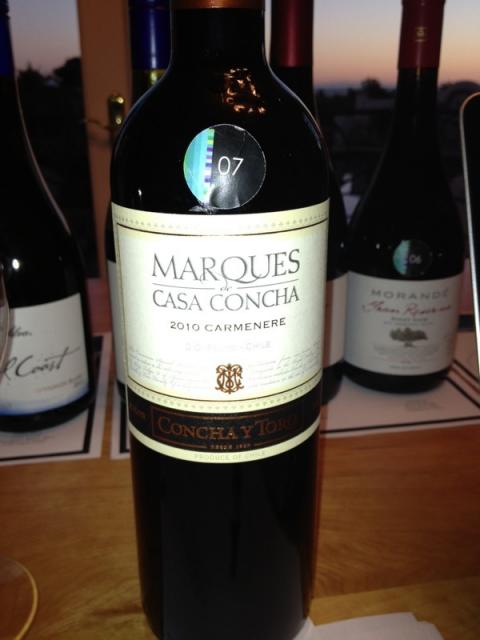 Marques de Casa Concha Carmenère 2010
#7 on the tasting Wines of Chile Blogger Tasting list. Made with 100% Carmenere from the Cachapoal Valley of central Chile. We tasted deep fruit flavors with hints of graphite and red clay. Masculine with a touch of feminine and of course there are silky dark chocolate tones. The bottle retails for around $22.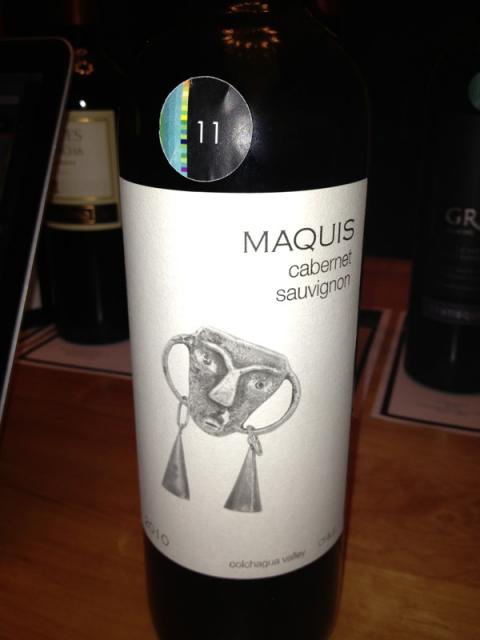 Maquis Cabernet Sauvignon 2010
This wine was #11 in the Wines of Chile Twitter event. The mask on the label is quite unique and artistic and perfect for a serious Cabernet Sauvignon. The bottle says "The label depicts a piece of silver jewelry previously used as an adornment by the Mapuches, who are indigenous Chileans."
This Marquis Cabernet Sauvignon greeted us with deep fruit notes on the nose with a hint of spicy leather. We tasted flavors of raspberry, cherry, chocolate, smoke, leather, and violets. A little dust and spice on the finish gave it an earthy feeling.
This Cabernet Sauvignon is from the Colchagua Valley and hand picked the second week of March. The Vina Maquis vineyard is owned by the Hurtado's and they started making wines from this property in the last decade. With warm summer weather and cool ocean breezes, the Valle de Colchagua is ideal for making deep fruity wines.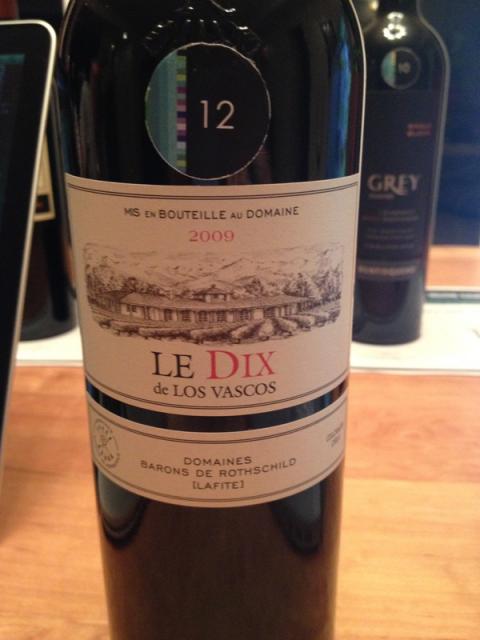 Le Dix de Los Vascos 2009
Rothschild on the wine label do we need to say more? This elegant Le Dix de Los Vascos label was created to commemorate Domaines Barons de Rothschild's 10 years anniversary of his Chilean wine venture. Le Dix is the wineries top tier so we did have high expectations from this bottle and have to admit it was partially due to the prestigious Rothshild name on the label. Under the Rothschild name you can find many expensive wine labels with longstanding tradition and superior quality which is well earned among the wine lovers connoisseurs of the wine world.
And to our immense delight every sip of the Le Dix de Los Vascos 2009 was deliciously elegant as you would expect from a Rothschild. Le Dix is a perfect celebratory wine and of course we did add it to our FAVORITE LIST!
"Great wine is about nuance, surprise, subtlety, expression, qualities that keep you coming back for another taste." ~ Kermit Lynch
WINERY: Domaines Barons de Rothschild (Lafite)
REGION: Chile, Colchagua Valley
VARIETAL: 85% Cabernet Sauvignon, 10% Carmenere, and 5% Syrah. The grapes for Le Dix de Los Vascos were harvested from vines that are over seventy years old.
COLOR: A deep red and purple color
NOSE: Aromas of intense rich red and black fruit with a touch of herbal notes and slight scent of PINK ROSE.
TASTE: Complex but beautifully balanced wine with juicy ripe fruit and berry flavors with touch of  spicy notes from the Syrah and very smooth tannins with a lasting finish .
PERFECT PAIRING: Grilled steak such as a simple Tri-Tip or lightly seasoned lamb.
PRICE: $50 to $65.
We received these bottles as a media sample.