A glossary of terms with definitions and videos to expand your knowledge. What is Terroir really? Is there a difference between Viniculture and Viticulture?

Enology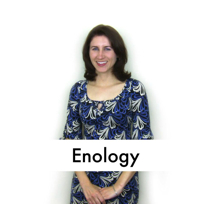 Enology is the study of winemaking.
Terroir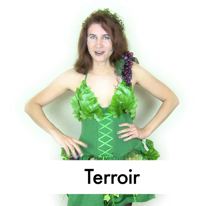 Soil, Topography, and Climate are the components of Terroir. It is a "sense of place".
Vineyard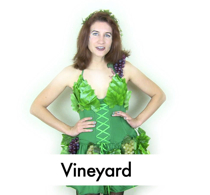 A Vineyard is an estate of grape bearing vines. Mostly for winemaking but also for raisins, table grapes and for plain old grape juice. What a shame, who wants to make grape juice if you can make Merlot? The conditions for the vineyards have to be monitored precisely and also attention is being paid to geographical and geological aspects because that will impact the crop.
The science behind the vineyard designation and the selection of the grapevines in a certain area is known as viticulture. You may have heard the term "terroir" in conjunction with vineyards, it is a French term meaning "sense of place" which defines the character of the vines.
There are vineyards fully dedicated producing only one single varietal, and others producing multiple varietals such as Chardonnay, Pinot Noir etc…
Vineyards graced our world since 6000BC, and the culture dates back to the ancient Greek and Roman times. Today you can find vineyards almost in every country and every year the number is growing. The world of vineyards are as unique and diverse as we can imagine, from gently rolling hills studded with rows of rows of vines to vines growing in volcanic soil, Lapilli in Lanzarote of the Canary Island. You can even find vineyards in the Gobi desert. Yes you read it correctly; there is a newly blossoming production in China's Gobi desert. There the vineyard workers burry the vines with sand to protect them from the harsh Mongolian climate.
We have to admit there is nothing more exciting and relaxing in the same time than to drink in the natural beauty of a vineyard. Over the years we have visited numerous destinations and it always amazes us how the neat rows of vines in an idyllic setting can evoke so much pleasure.
Viniculture
Viniculture is the cultivation of grapes for winemaking.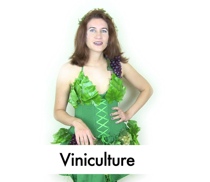 Viticulture
Viticulture is the study of grapes. A branch of horticulture.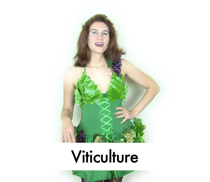 Vitis vinifera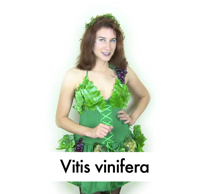 Vitis vinifera is also known as the common grape vine. It is a species of vitis native to the Mediterranean, Spain, Germany, Asia and Iran. It's found on every continent except Antarctica. It has been dated back to 130 to 200 million years ago. First mentioned in text in 3,000 B.C.E in the Sumerian epic of Gilgamesh, which is really good reading. I actually read the ancient poem in school for an honors course in classical ancient literature. In 1996 clay jars were discovered that were 7,000 years old and they had held wine. There was no liquid left in them by now, but they used to hold beverages. Those jars were the same size as those that typically held meat and were fired at high temperatures. It was also discovered that one hundred and thirty to two hundred million years ago Vitis vinifera existed on this planet and it is also mentioned in the ancient mysterious hieroglyphs in Egypt where the pharaoh got to enjoy a glass. Today we can enjoy it too. The grape leaves are considered to be edible. You can try them in dishes such as Greek Dolmades, which are stuffed grape leaves.
Only some of the estimated five thousand to ten thousand varieties of Vitis vinifera are used for wine or for table grapes. That is not very many considering the vast amount of varieties that are available. The grapes can be dried as well to make raisins or simply eaten fresh. Grapes and the grape leaves were also used for medicinal purposes to cure a variety of ailments.
Some important varieties of Vitis vinifera are Chardonnay, White Riesling, Pinot Gris and Blanc, Gewürztraminer, Muscat Ottonel, Semillon, Sauvignon Blanc, Pinot noir, Merlot, Cabernet Sauvignon, Cabernet Franc, and Petite Verdot. You probably have tried several of these already and there are more varieties as well.
Wine Knowledge
Alcohol by volume
Alcohol by volume is also known as ABV, abv or alc/vol. It is the measure of how much of a percentage of alcohol is contained in an alcoholic beverage such as spirits or even wine.
Wine labels and the labels of other alcoholic beverages can show this measurement with a %. In some regions it is known as degrees Gay-Lussac. Most wines are about 8% to 14% alcohol and Zinfandel can even reach over 20%. Dessert wines range from 14% to 20%.
Aging Wine
Most wines produced in the world are drunk within a year of bottling and may not even improve with keeping them longer. How you store the wine can have a significant effect on the result of aging as well.
Ancient Romans and Greeks already figured out the benefits of aging wine. The Roman Falerian wine could age for decades. Today there is a small percentage, which according to Jancis Robinson is the esteemed 5% of white wines and 10% of red wines that can improve with aging approximately for 5 years.
Wines like Cabernet, Sangiovese, and Nebbiolo can age at least 10 years. Red wine softens as it ages and certain flavors develop more. Beaujolais Nouveau from France is to be drunk as soon as possible since it is a lighter wine. Sauvignon Blanc within a few years and a Chardonnay also unless it is a heavier Chardonnay.
Definition of Barrique
A small wooden barrel used for fermenting and aging wine. It is the French term for a 59 US gallon (about 225 litres) Bordeaux style barrel, which is also known as a Bordeaux hogshead. It is one of the most often used barrels and yields 24 cases with 12 bottles per case. Using these barrels when they are new brings more of the wood traits into the wine and also the smaller size of these barrels gives the wine more contact to the wood than larger barrels do.
Cooking Wine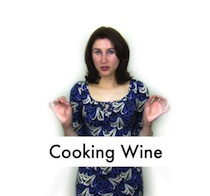 What is a Cooking Wine? You can find bottles labeled Cooking Wine in stores. You can also cook with wine that you normally drink.
Corkage Fee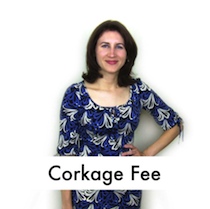 What is a Corkage Fee Corkage Fee is a fee charged by a restaurant.
Fossilized soil
In a vineyard fossilized soil brings complexity to the wines as there is a high calcium content in this ancient sea bed. Tuscany's Montalcino, Chablis France and California's Central coast have this type of soil which can be found at some of the worl's best vineyards. Fossilized soil resulted from colliding coastal plates as the ocean floor rose millions of years ago and buried the sea life such as oysters and other sea creatures.
Kosher Wine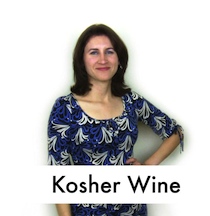 Kosher Wine is made in accordance to Jewish laws and the winemaking process is supervised by a rabbi.
Fermentation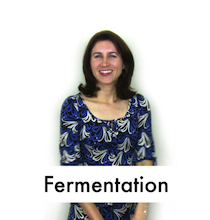 Fermentation is the part of the winemaking process where grape juice turns into alcohol.