Who wore it best? Talented actress Emily Deschanel (left) on the red carpet for the People's Choice Awards in Los Angeles. Corina from WineDineDaily (right) heading to a dinner party in Santa Barbara with delicious food and wine in the same BCBG dress. Emily accessorized with an adorable clutch, black heels and geometric earrings. Corina also kept the jewelry minimal with dangling sparklers, golden heels and spiced it up with a touch of purple.
The People's Choice Awards are given for movies, music, TV shows and more. They were held on Wednesday night at the Los Angeles Nokia Theater and the glamorous stars in attendance included Nina Dobrev in a very elegant dress, Ian Somerhalder, Sandra Bullock, Queen Latifah, Jessica Alba, Heidi Klum. Anna Faris and husband Chris Pratt, Kat Dennings, Malin Akerman, Lucy Hale, Alison Williams, Naya Rivera, and Stephen Amell.
Sandra Bullock won the award for favorite comedic movie actress and favorite dramatic movie actress. Britney Spears was named favorite pop artist and Ellen DeGeneres got the award for favorite daytime TV host. Emily Deshanel photo Source: Getty / Jeff Kravitz.
Corina didn't win an award that day, but did get a nice glass of celebratory champagne instead and the most delicious dinner with a Mediterranean feast of kebabs, hummus, and dolmas.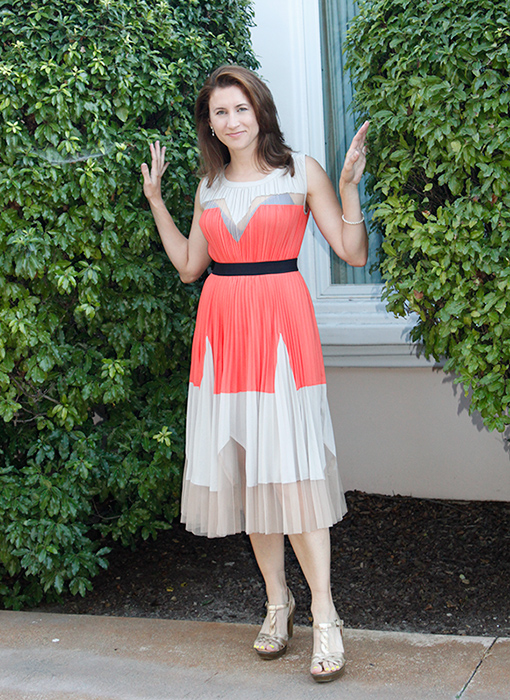 Who Wore It Best?