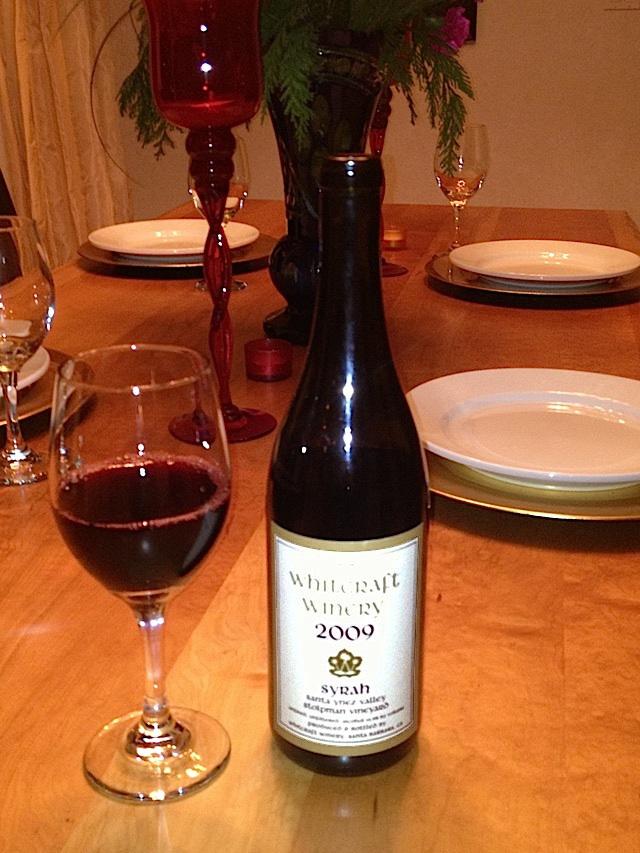 2009 Whitcraft Stolpman Vineyard Syrah Santa Ynez Valley, Santa Barbara County.
This winter is unusually cold here in Southern California and to keep in the spirit we were gladly experimented with numerous delicious wine soaked slow cooked beef and pork recipes. So the last week we made a really delicious dinner with our newest creations a slow cooked Mediterranean style beef, creamy mashed potatoes with thyme, and Meyer lemon vinaigrette drizzled over mixed baby greens. We asked a friend to be our Recipe Tester and he gladly accepted this duty and even brought a bottle of Whitcraft Syrah over, which by the way went really nicely with our meal. Thank you! Don't you like having friends with good taste in wine 🙂
Over the years we had our share of excellent Syrahs here in the Santa Barbara wine country, but never tried Whitcraft before. As you may know Santa Barbara County has the perfect climate and producers of many award winning Syrah.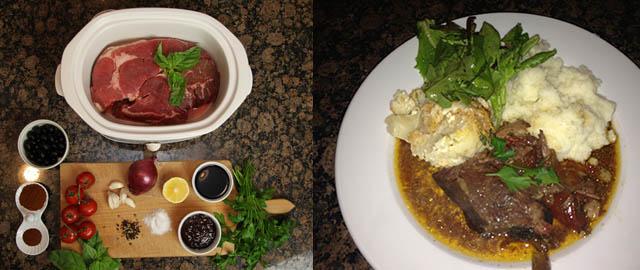 It was shy on the nose right after we opened it but let it air for a few minutes before sipping and you will be rewarded with well-spiced deep dark fruit aromas and white pepper notes. On the tongue blackberry, jammy notes with some smoky undertones and touch of tartness and contrary to the 2007 vintage (which was noted among the wine reviews as displaying more Pinot then Syrah qualities) this 2009 vintage did have the expected Syrah characteristics. The finish was nice and persistent but not overly dedicated for long enjoyment. We all loved the smoothness, the balance and the great acidity of this wine and welcomed the Rhône style instead of the popular California Big alcohol bomb.
Price at the winery is $42. We were guessing it would be around $25-30, but of course because of the biodynamic nature is does cost a little more. This is a great celebratory wine.
A little history about the Winery: For over 25 years, Whitcraft Winery has produced wines from Santa Barbara County that capture the natural essence of the Terroir. The winemaker Drake Whitcraft is dedicated to producing all-natural bio-dynamic wines in "Old World" style and with minimal interference to the Mother Nature. All the steps of the wine making process is done by hand from the manual bottling to the hand-labeling. The beautiful labels are printed using a several hundred year old Heidelberg printing press from Germany. This gives them a rustic authentic feel.
Now to our wine tasting:
Wine: 2009 Whitcraft Syrah, Stolpman Vineyard
Region: Santa Barbara / California
Winery: Whitcraft Winery
Grape Varietal: Syrah
Color: Dark red with touch of purple
Nose: Well-spiced deep dark Fruit aromas with Pepper notes
Taste: Let it open a little! The full bouquet of sweet black cherry, pepper, spice, chocolate and licorice are well balanced. Smooth tannins and prolonged lively finish.
Price: $42
Pairing suggestions: Braised or Roasted Meats – stay away from heavy spicing
J Pairing: Slow cooked Mediterranean Style Beef
C Pairing: BBQ Pulled Pork Pizza
J & C Points: 4.1 of 5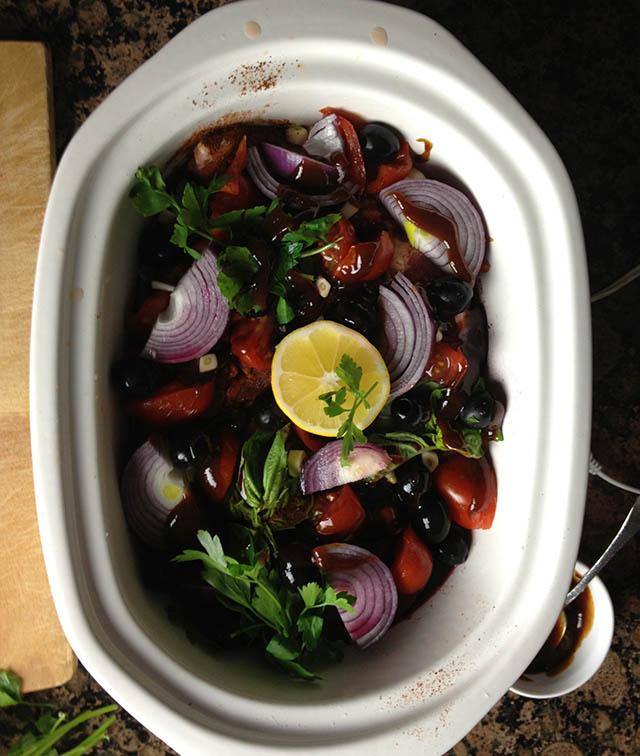 Step-by-step recipe coming soon!