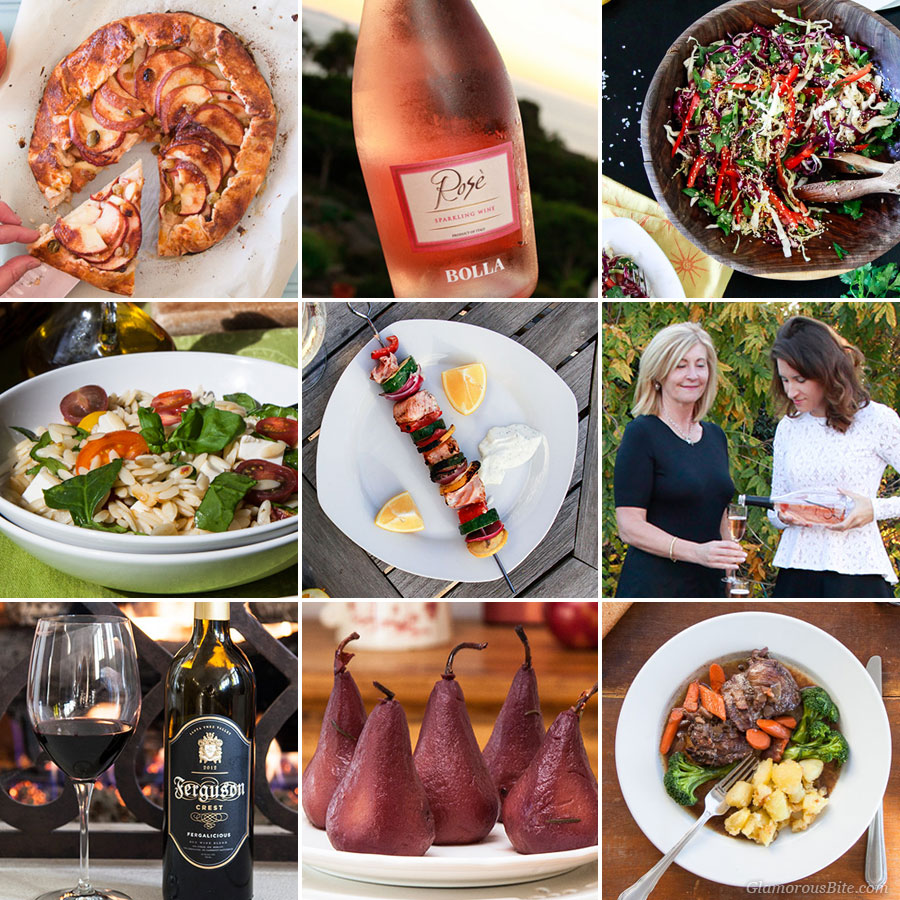 In the first few days of January we chat about our new years resolutions like everybody else, but also we talk about memorable meals, recipes that were so good that it would be a shame to forget, and superb wines worth splurging on in the new year as well. 
If your 2015 resolution was to eat healthier and more mindful for a better living, we have 6 deliciously healthy recipes and 3 wines for all of us to enjoy.  Last year in end of May we totally changed our outlook about how we eat and limited our refined sugar and white flour consumption. Our new low carb with less processed food diet helped us to be more energetic and loose weight and keep it off really effortlessly. For this week's Weekend Bites we are sharing our most loved Recipes and Wines from 2014. What was your favorite food or wine of 2014?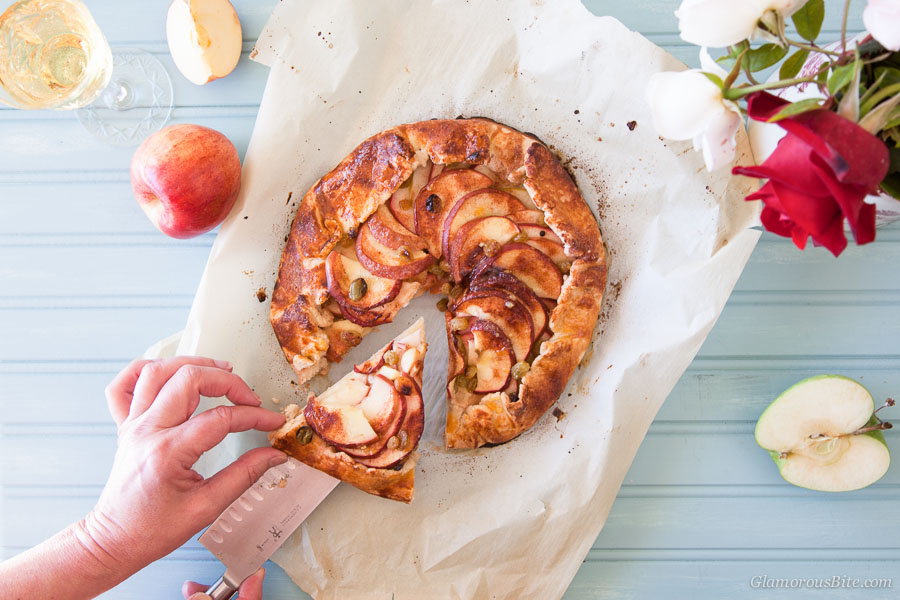 1. Apple Galette Low-carb
Of course we can't forget about dessert! A comforting Apple Galette with warm apples, cinnamon and raisins minus the guilt since we did keep it low-carb.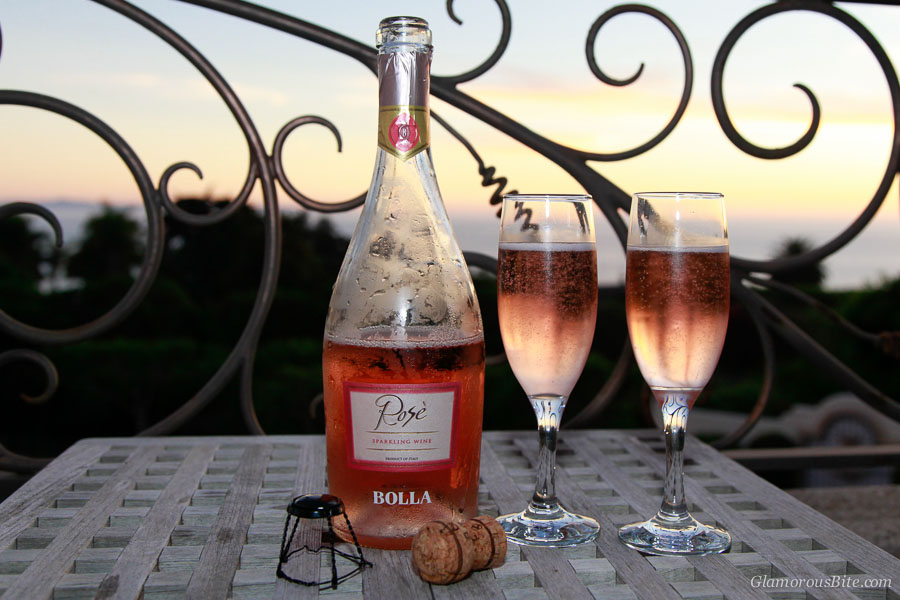 2. Bolla Sparkling Rosé
This Sparkling Rosé from Veneto Italy with notes of strawberry and citrus pairs beautifully with a romantic evening sunset.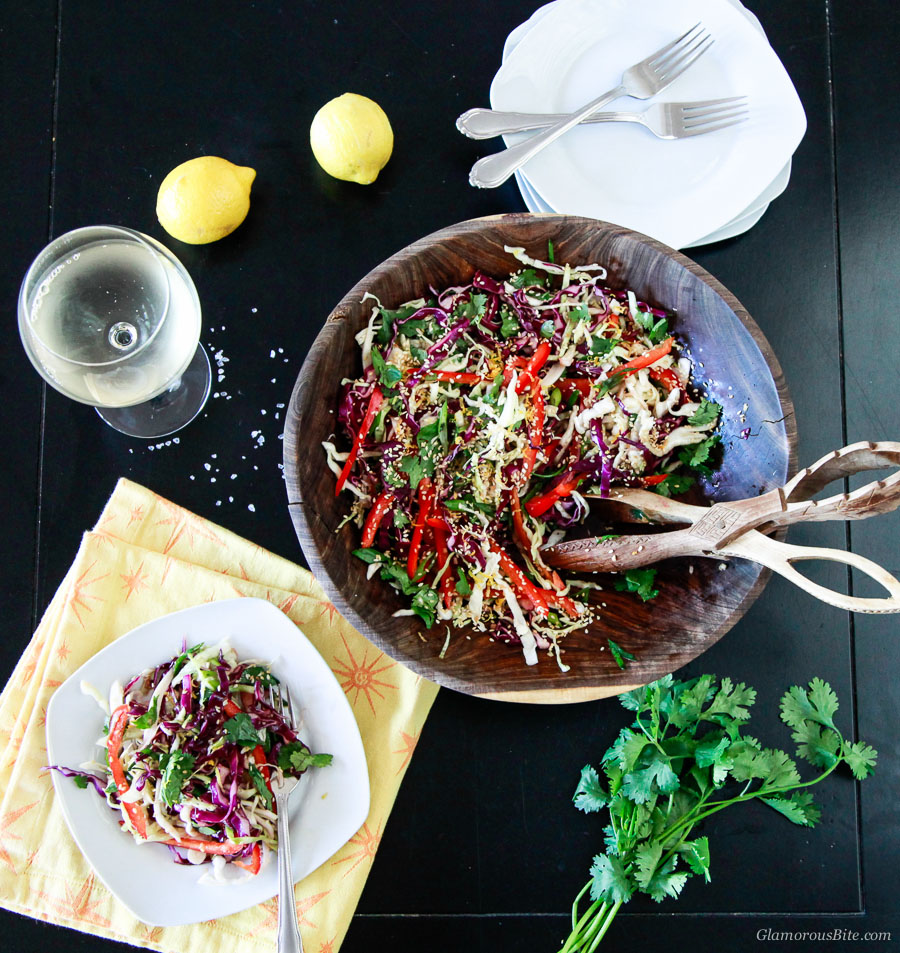 3. Vegan Asian Style Coleslaw
So much flavor is packed into this gluten-free raw coleslaw and the best part is that cabbage is a superfood high in Vitamin C.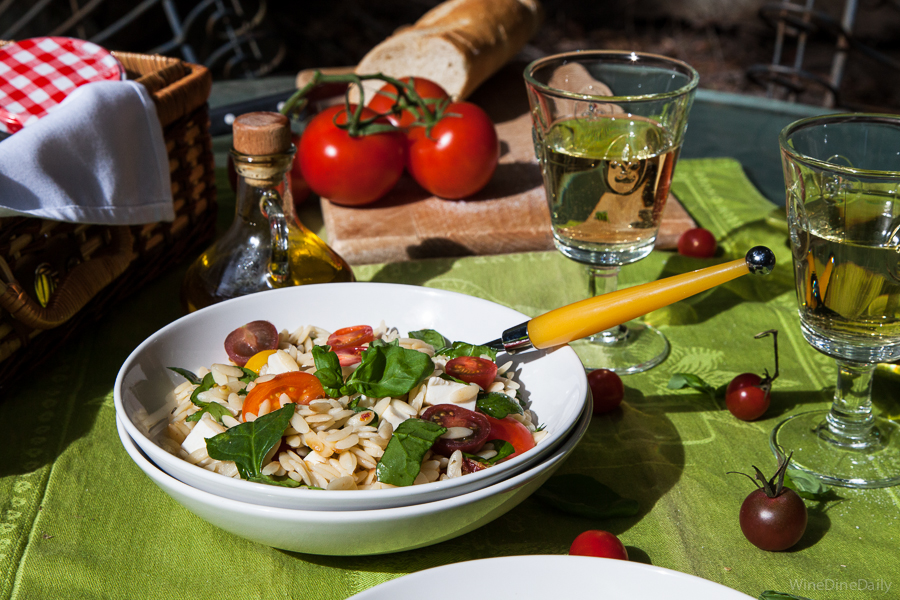 4. Tomato Basil Orzo Salad
For an enjoyable picnic meal an orzo salad is just right, especially when paired with beautiful hiking trails and a spectacular waterfall.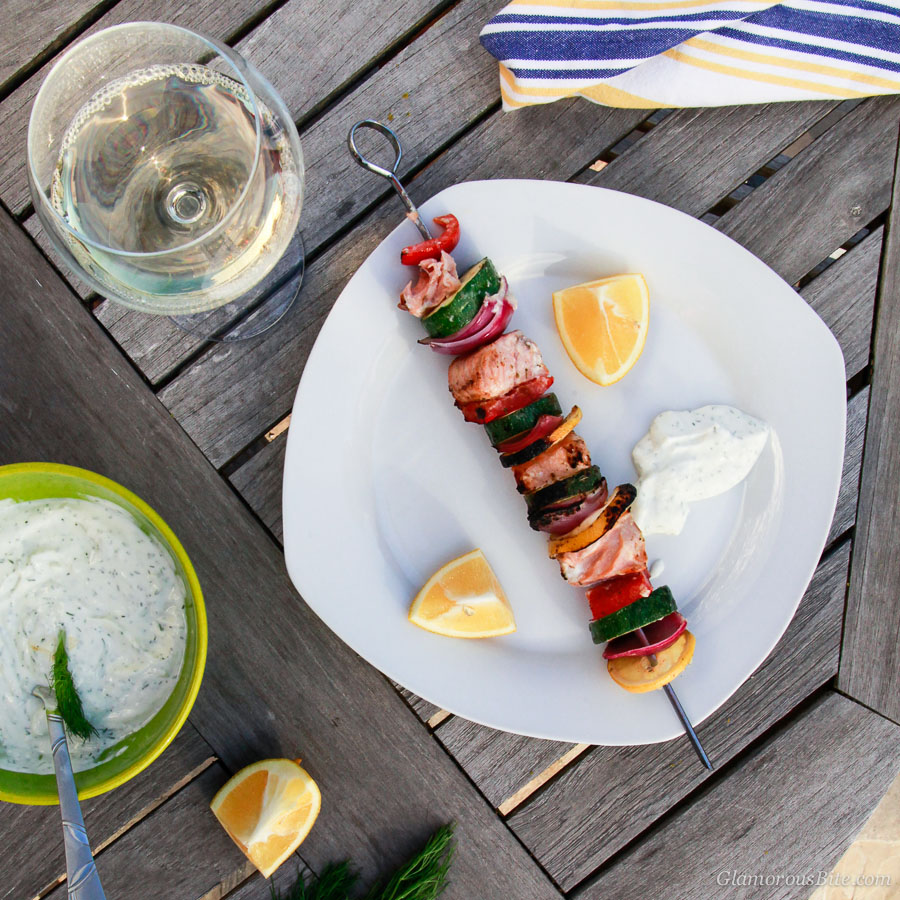 5. Salmon Kebabs with Yogurt Sauce
Tempting little low-carb gluten-free skewers of fresh salmon grilled to perfection and dipped into a Dill Yogurt Sauce.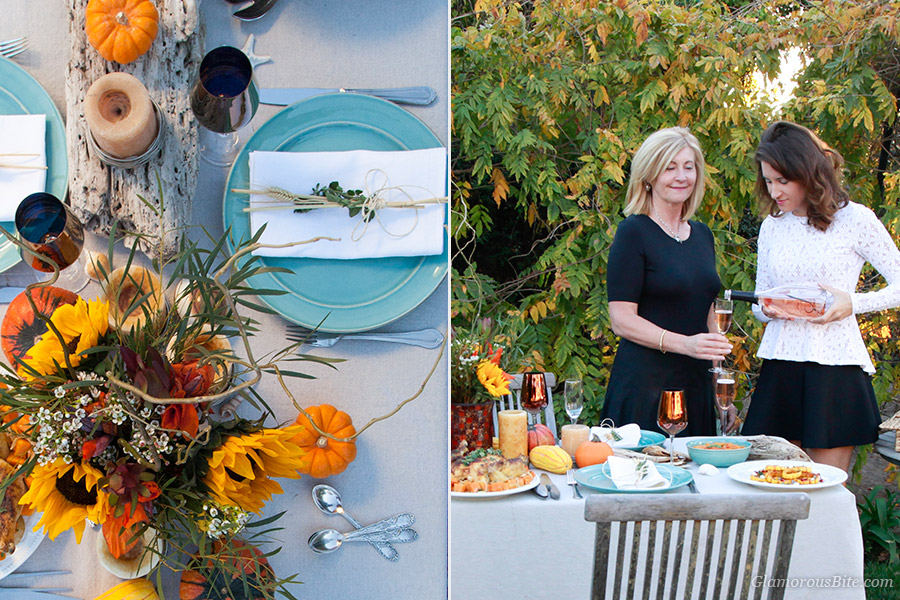 6. J Brut Rosé
Wild strawberry aromas and a creamy texture make this a food friendly wine with effervescent personality from the Russian River Valley in Napa.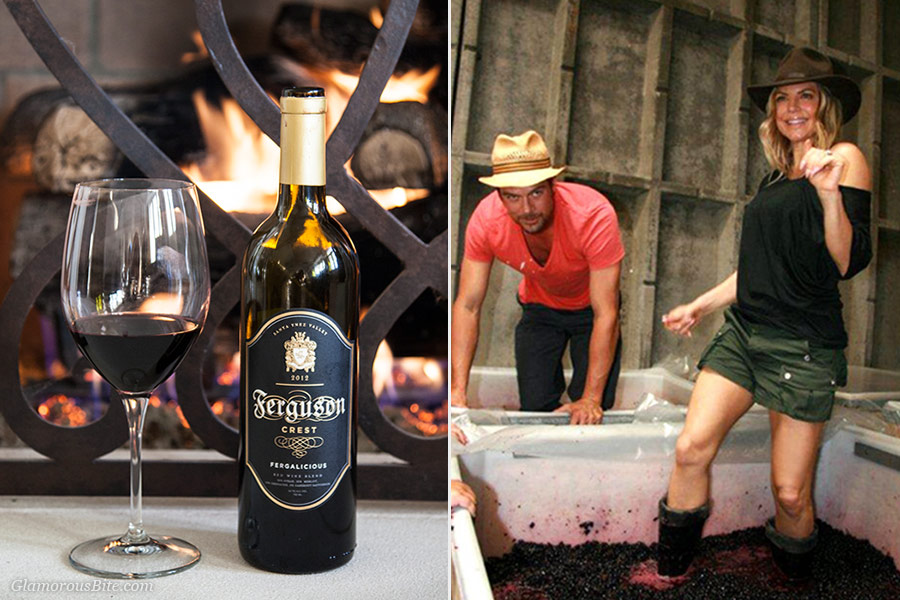 7. Ferguson Crest Fergalicious
A red blend named after singer Fergie from the Black Eyed Peas and made by her and her father Pat Ferguson in the Santa Barbara County. This playful wine has flavors of blackberry, red currant, and spice.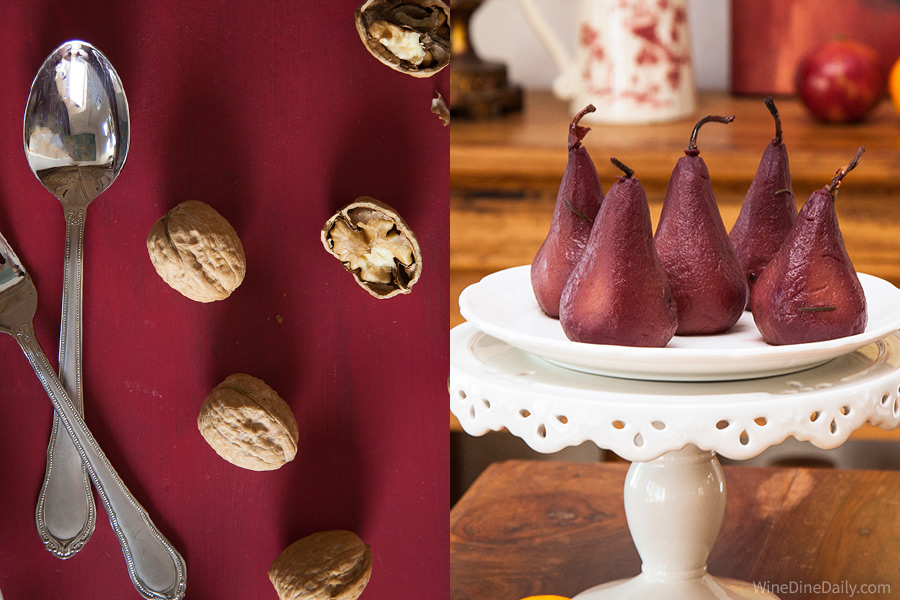 8. Wine Poached Pears
These little pears are cooked in a whole bottle of red wine and you can serve them with just a few drizzles of wine syrup or with a dollop of sweet cream.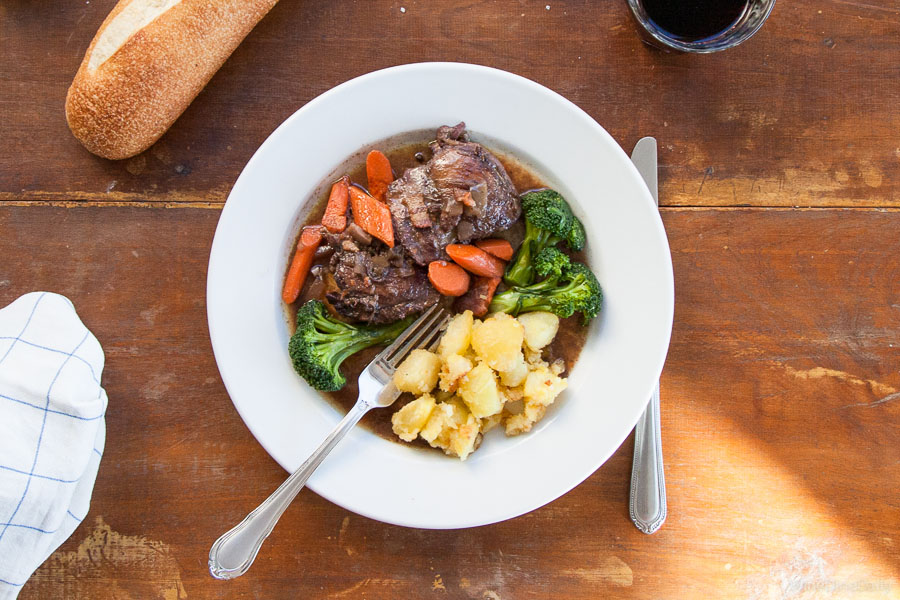 9. Wine Braised Chicken
A hearty yet light chicken dish we enjoyed after a day on the Urban Wine Trail in Santa Barbara. Marinated in Pinot Noir, it tastes even better the next day so you can make it ahead.
We sincerely hope that our recipes will inspire you too to cook and eat more healthy in the New Year!