Yes it is about time that we did get back to our Weekend Bites and we hope you will be enjoying this long holiday weekend. We have some recipes to make and are really excited to be sharing them with you soon.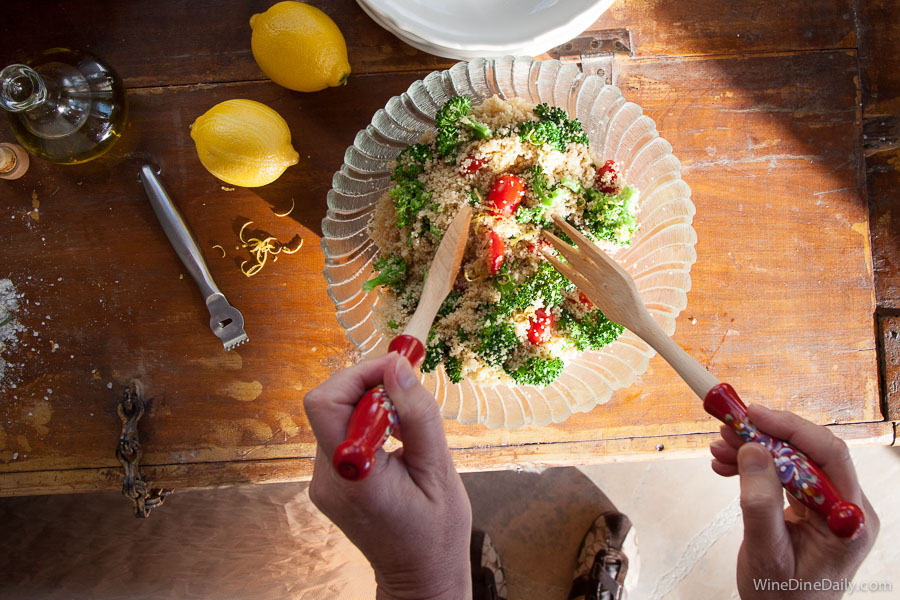 Favorite Healthy bite: Couscous Salad
When you need a quick and healthy side dish, try this Couscous Salad with broccoli and fresh tomatoes. Fresh tomatoes and citrus give this salad a vibrant pop of flavor. Shhh we wont tell anyone it takes only minutes to make!
Favorite Film: About Time
With all the things happening in the world we wished to watch something sweet and innocent. Don't you wish you could go back in time to do things differently now that you know the outcome? About Time is a rather sweet and realistic movie even though it deals with time travel. The main character Tim (Domhnall Gleeson) learns he can time travel and comes from generations of men who could go back in time as well. He just turned 21 so he uses his incredible power for what he wants most, which is to find a girlfriend. He falls in love with Charlotte (Margot Robbie) at the start of the film, but even his ability of time travel can't make her fall for him. When he meets Mary (Rachel McAdams) he is instantly smitten, but then goes back in time to help his landlord with his career and when he returns to the present he finds that Mary never met him. So he tries to find her at a Kate Moss photo show knowing that she is a fan and he does meet her, unfortunately she has a boyfriend she met another night. He goes back to that particular night and makes sure to meet her before she has a chance to meet the other guy.
Then life goes on and he has his own family. When his sister gets into a car accident he travels back to their youth and tries to fix her mistakes in life. He returns to the present to find his child is now a little boy instead of the original girl. His father tells him he can't go back to before the child is born so he then sets things back to how they were in his sisters life and realizes you can't really change everything you wish to. There is some sad news about Tim's father (Bill Nighy ) and other happy news in Tim's life. Tim the goes through a phase of reliving just each single day to be able to enjoy it more the second time around and soon realizes that each day can be enjoyed the first time and doesn't really need repeating.

Bill Nighy plays Tim's father and with his great sarcastic sense of humor he really brings the message home to enjoy each day and live it to the fullest. Rachel McAdams was sweet and playful and her character grounded you into the story. Although the concept of time travel is a little different from the usual British romantic comedy, About Time was still a very enjoyable film and the bigger message about life came across clearly.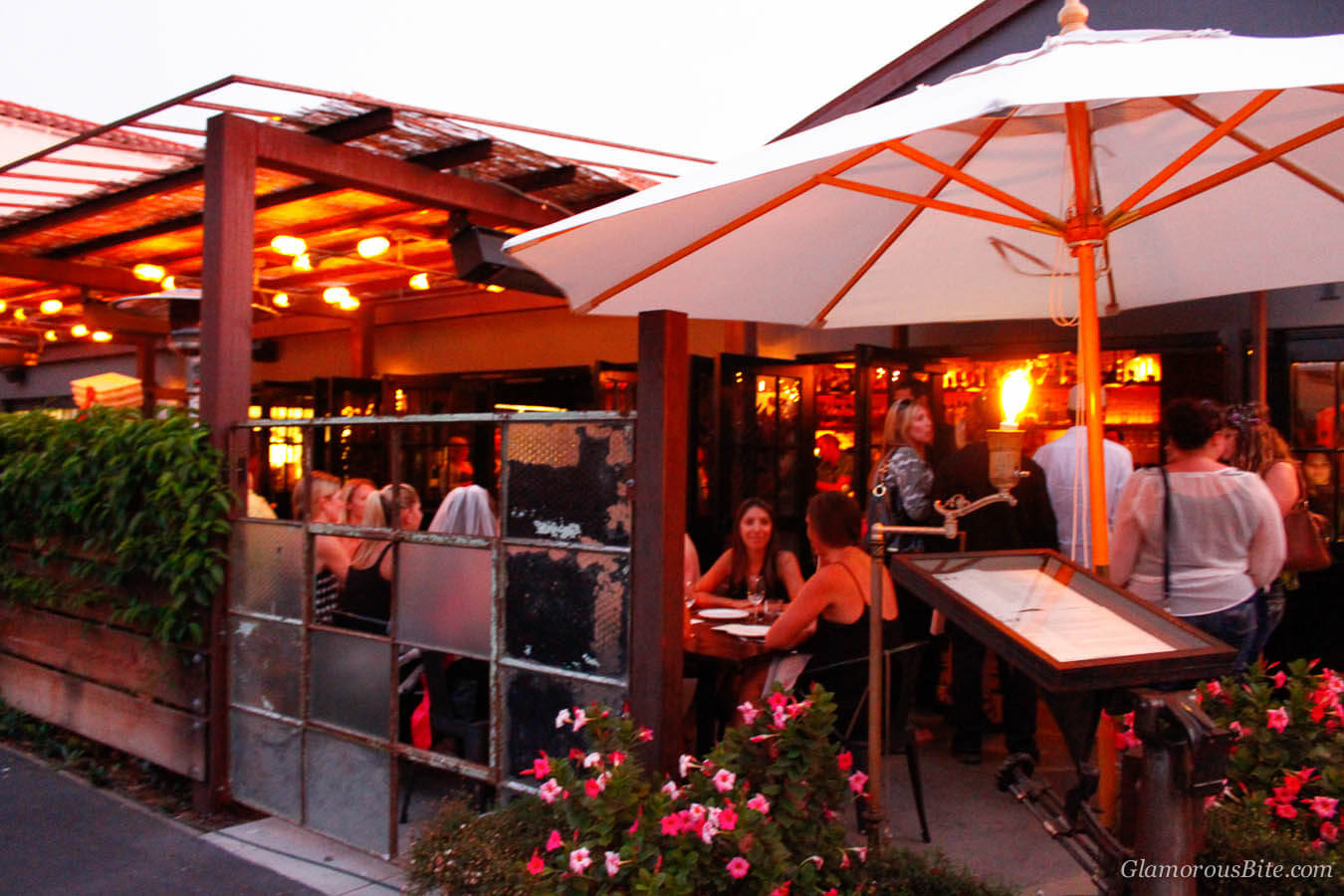 Favorite Place to Eat: The Lark
In the heart of the Funk Zone there lies an oasis of delectable seasonal foods and unique culinary creations called The Lark. The cozy interiors invite you in after a day of wine tasting to gather with friends or to enjoy a meal alone at the communal table.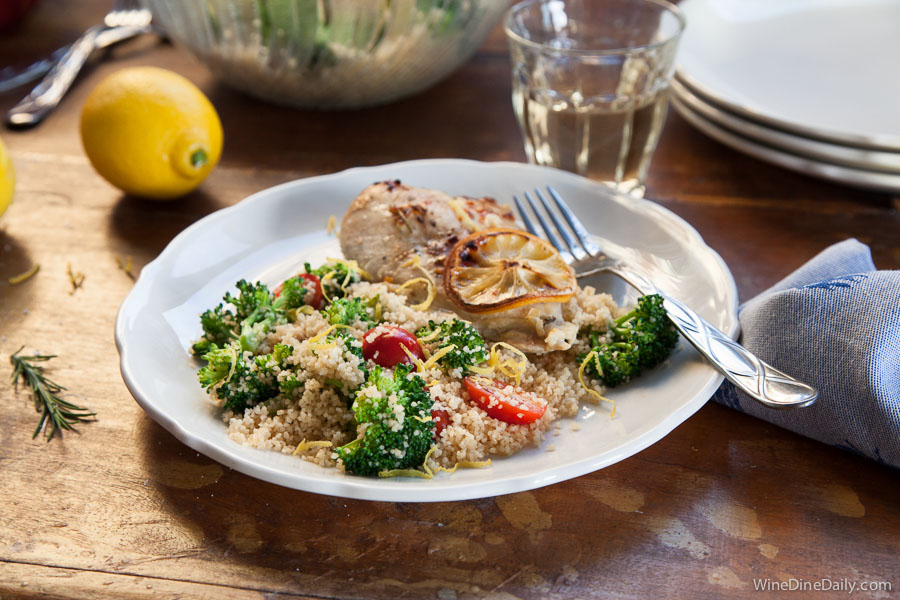 Favorite Simple Bite: Lemon Rosemary Chicken
This Lemon Rosemary Chicken is definitely a piece of summer with all the lemony goodness and clean simple ingredients.
Favorite Kitchen Item: Crosley Kitchen Cart
We found this adorable Kitchen Cart on Pinterest and think it would make a good addition to a kitchen if you don't have a center aisle or need extra counter space. It makes a nice sideboard as well or a wine & cheese station for an informal get together. We definitely need one, especially if it comes with wine & cheese.
What would you go back in time to do and have you found any great restaurants lately?