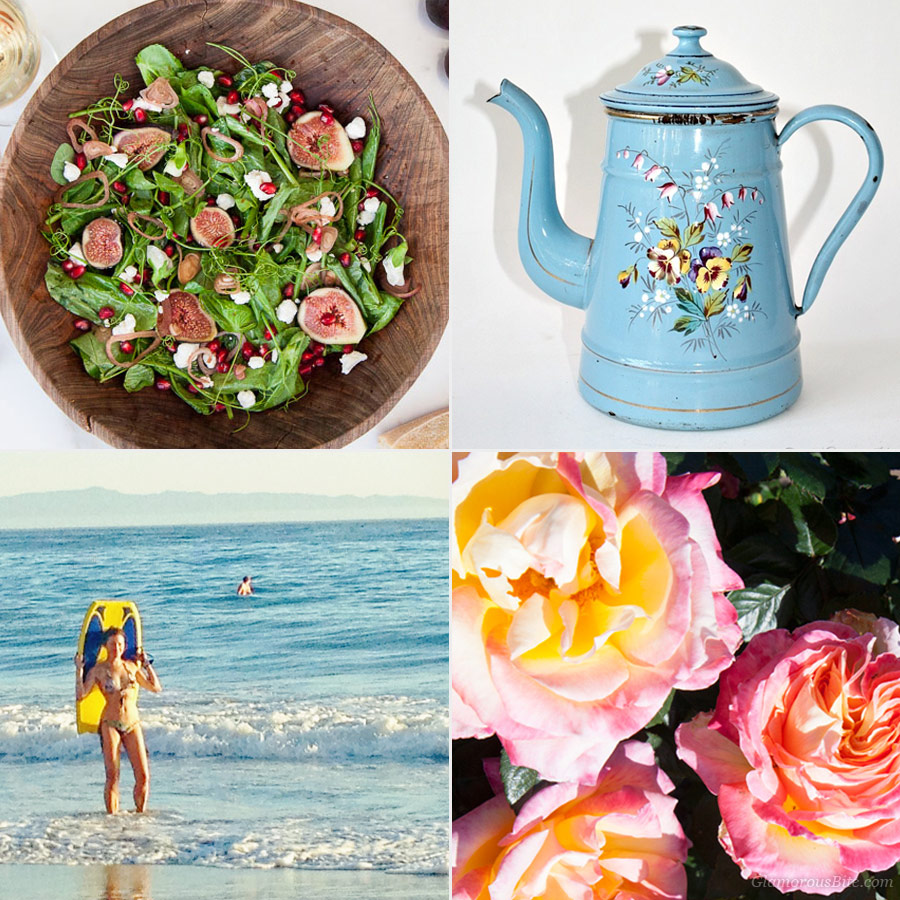 It's finally Friday and we hope that you are having a HAPPY FRIDAY and looking forward to a fabulous summer end weekend! Yes, this is the last weekend before fall so lets celebrate and take advantage of the still warm weather and long sunny days. Southern California enjoyed an extremely warm Indian summer with temperatures touching the 90's.
This week the beaches were more alive with sunbathers and surfers than in the height of the summer season, and we all had to go of course and join in on the fun. This weekend we have the birthday of a friend to celebrate as well so there will be more time out on the beach and lots of cooking to keep us busy. We are baking a healthy flowerless walnut birthday cake today and the recipe will follow soon. Here is a little list of the end of the summer favorite Weekend Bites.
Favorite Flower: Roses from the garden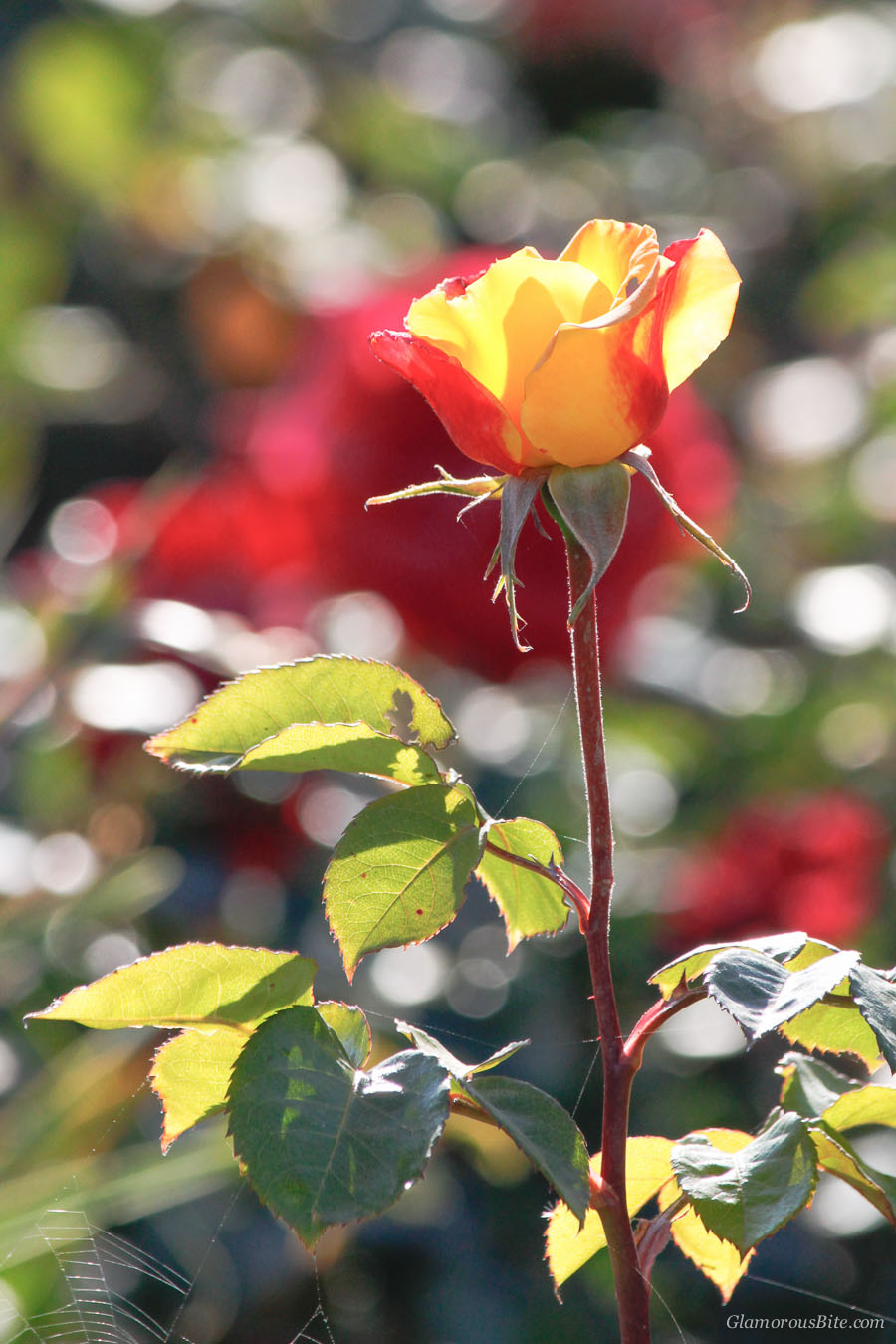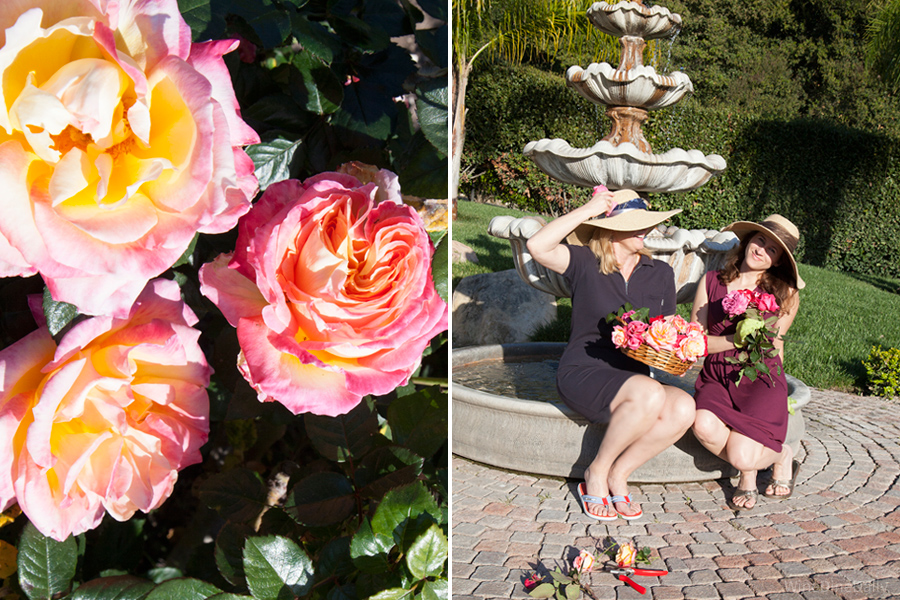 Roses love the sunny and moist Southern California climate and you can find them blooming most of the ear around. Roses make you happy and are edible. We used them to decorate our Coconut Cake.
Favorite Vegetarian Recipe: Pea Tendril Salad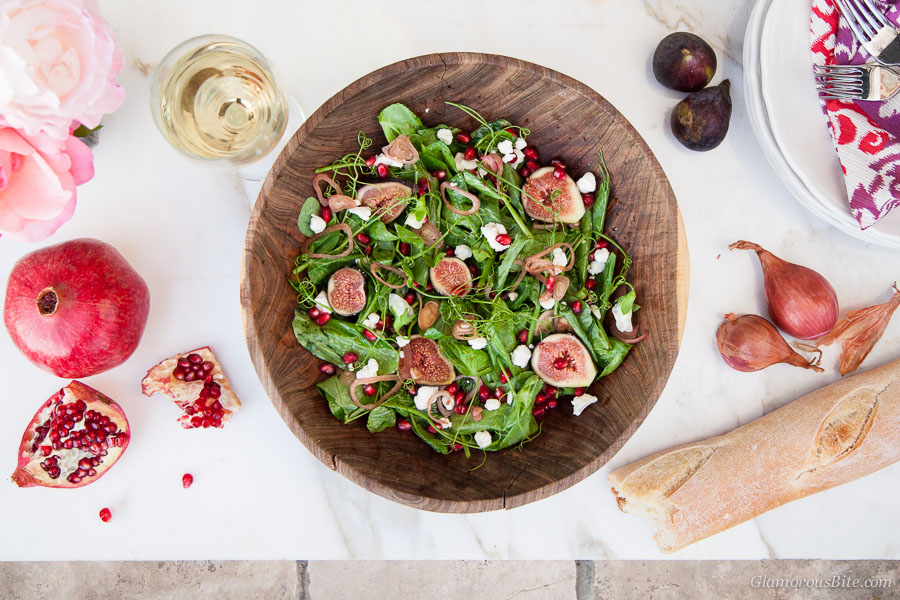 This low calories salad is the epitome of summer flavors and is filled with beneficial nutrients. All fresh and zippy with local Farmers Market veggies. It's a lovely accompaniment to any BBQ meat or tofu or on it's own with a slice of crusty whole wheat bread. If you can't find pea tendrils you can still make this salad with baby spinach leaves. You will love this salad either way. Pomegranates are full of Vitamin C, Beta Carotene, B5 and with the cold weather around the corner we need them both to stay glamorously healthy.
Favorite Exercise: Beach walk and Boogie boarding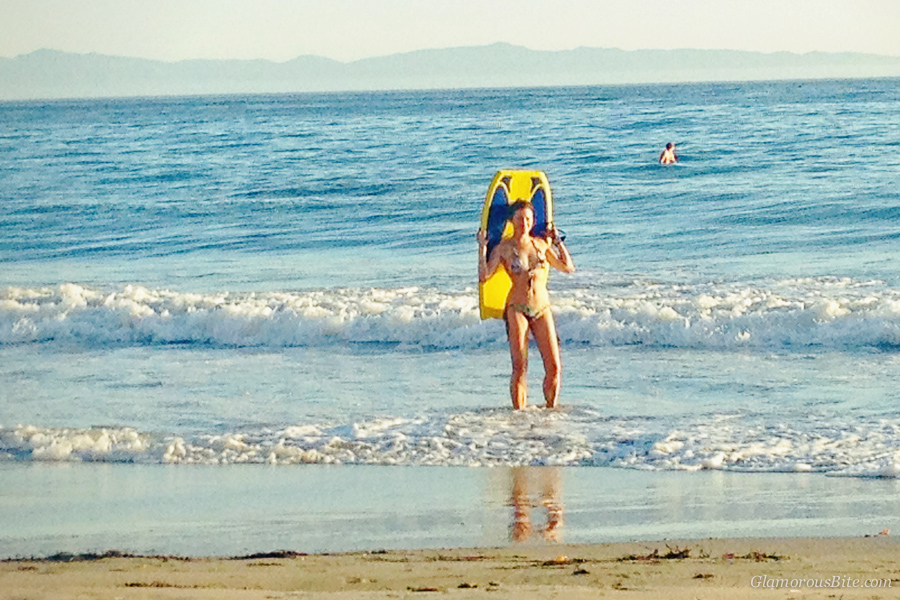 As exercise goes, this week we opted to fully enjoy those last warm days on the beach. The one benefit of the heatwave was much warmer water (it usually is really cold) and Corina could go Boogie boarding on those tropical waves. Judit opted for a beach walk along the coast and watched the sunset.
Favorite Find: 19th Century French Enamel Coffeepot from the FrenchGardenHouse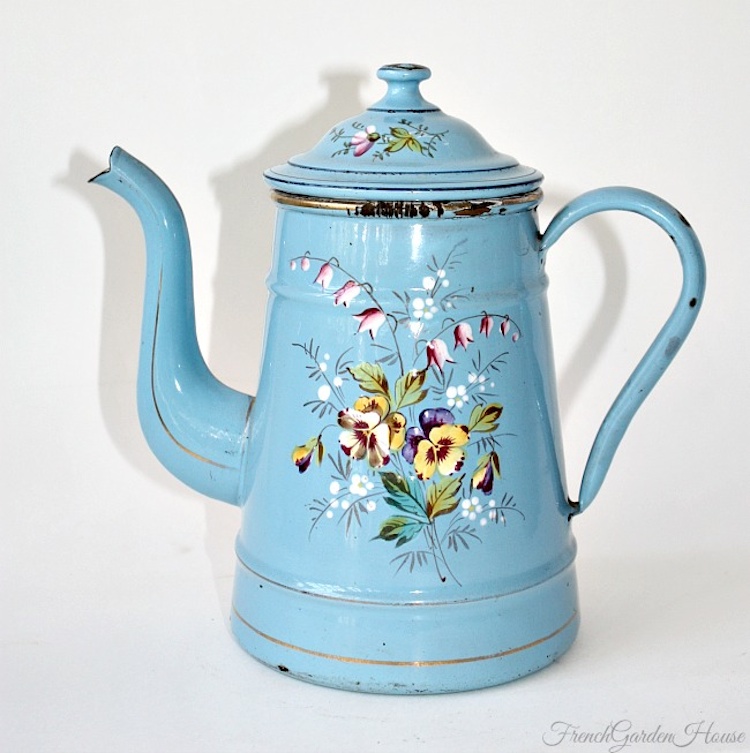 In keeping with the summer feel of flowers, we found this charming French Bleu 19th Century French Enamel Cafetiere (Coffeepot) with adorable hand painted Pansies and elegant gilt trim from Lidy's gorgeous FrenchGardenHouse store.
Friday Favorites Film: Under the Tuscan Sun


This movie is a true summer pleasure, as you imagine yourself walking the streets of Italy with a gelato in hand and enjoying those summer garden parties in rustic Villas. Diane "Under the Tuscan Sun" is based on a real life journey of Frances Mayes, who is played by Diane Lane in the film. It is about an American writer that is sent to a tour of Tuscany to take her mind off her divorce and she finds a new glorious life by following her intuition.
Favorite Glamorous Quote:
"Some day the laws of glamour must be discovered, because they are so important that the world would be wiser now if Sir Isaac Newton had been hit on the head, not by an apple, but by a young lady."
~ Booth Tarkington, The Magnificent Ambersons
Friday Favorites Happy Hour Drink: Citrus Margarita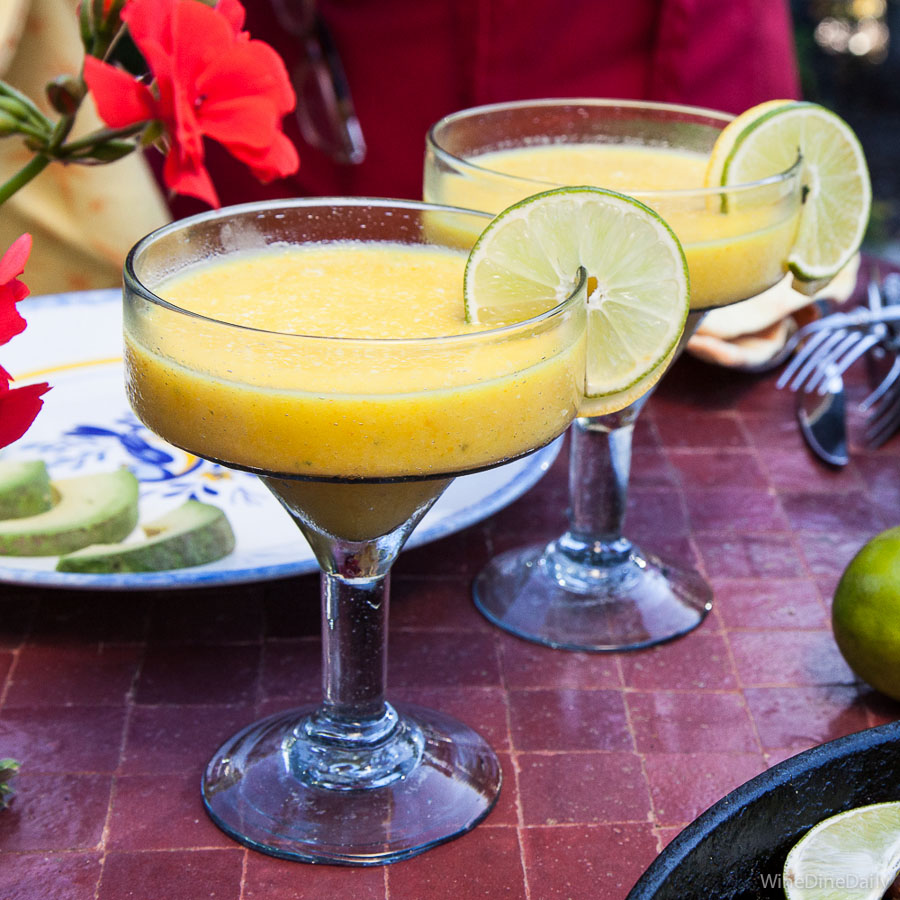 Refreshing and filled citrus goodness and Vitamin C, this margarita compliments outdoor grilling and cools you down on those warm summer nights. During those cooler autumn days it will bring you back to those summer memories.
Have a Happy Weekend and hope you enjoyed these Friday Favorites! Which flower will you miss most in the winter?