Hope you had all a wonderful and delicious Thanksgiving and have recovered by now. We spent our Holiday out of town at our friends table and had the most incredible crispy and juicy turkey ever in our "Turkey Day" history. Why was it the best you ask…because we had DEEP FRIED TURKEY dear friends and if you have not had it before this mouthwatering phenomena it definitive worth to try. They had the big bird, a 15 pound beauty, sleeping in the fridge over night in a herb brine bath. The next day it got transferred to a large pan to let it drip dry and warm up to room temperature. Well not really room temperature because we had an exceptionally warm day, even for a Southern California November.
While the turkey warmed up, we all gathered on the large balcony with a lovely French Champagne in hand and watched Erik, our chief fryer, as he prepared the special frying pot. It was already close to dinner time and we skeptically regarded the raw turkey as Erik very slowly lowered into the hissing and bubbling hot peanut oil. The oil was sprinkling around so we let our chief fryer handle this turkey venture, oh boy he did a great job equipped with leather jacket, safety gloves and goggles. Nobody told us to bring those along or we could have handled it as well glamorously…just kidding! So after 42 minutes of deep frying he brought the most beautiful deep golden brown bird with crispy skin and succulently moist meat inside to the table and we got to enjoy a wonderful Thanksgiving dinner with family and friends.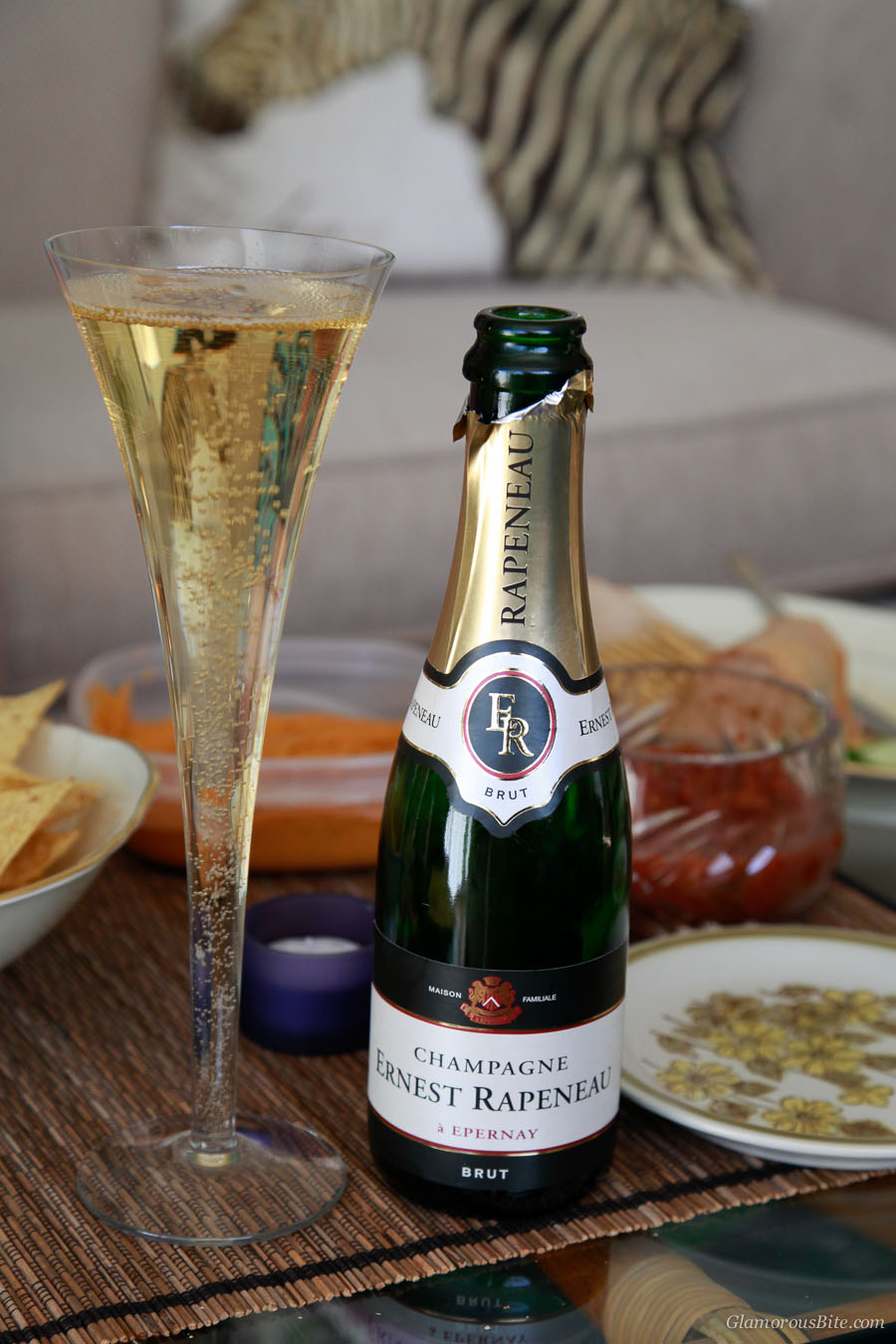 Favorite Turkey Pairing: Champagne Ernest Rapeneau
Champagne Ernest Rapeneau Brut from Epernay, France is the perfect pairing for poultry. Golden yellow in color with crisp green apple and stone fruit flavors. We also tasted brioche and it went so well with a deep fried turkey.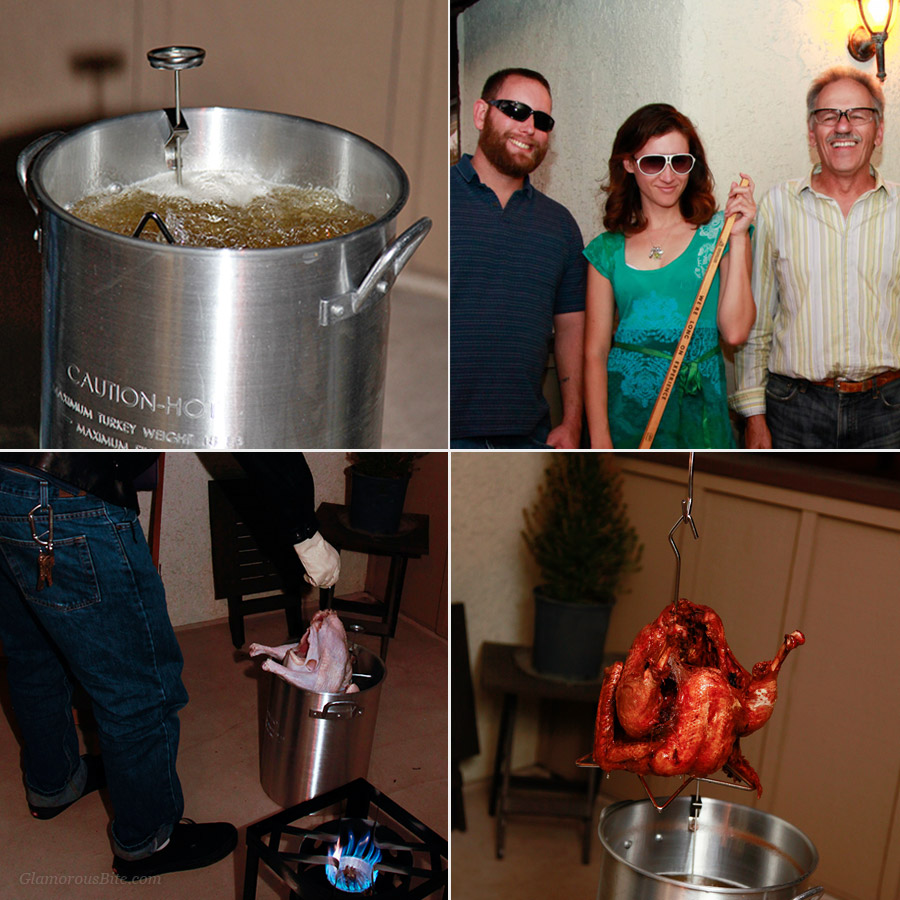 Favorite Thanksgiving Dish: Deep Fried Turkey
With a crisp skin and so moist meat, the Deep Fried Turkey was a treat at Thanksgiving and there were barely any left overs, which everyone was sad about. Now we are thinking of what else could be made in this frier…perhaps fried chicken will be on the menu at the next dinner party by our friends. Make sure to wear appropriate safety gear when handling the frier.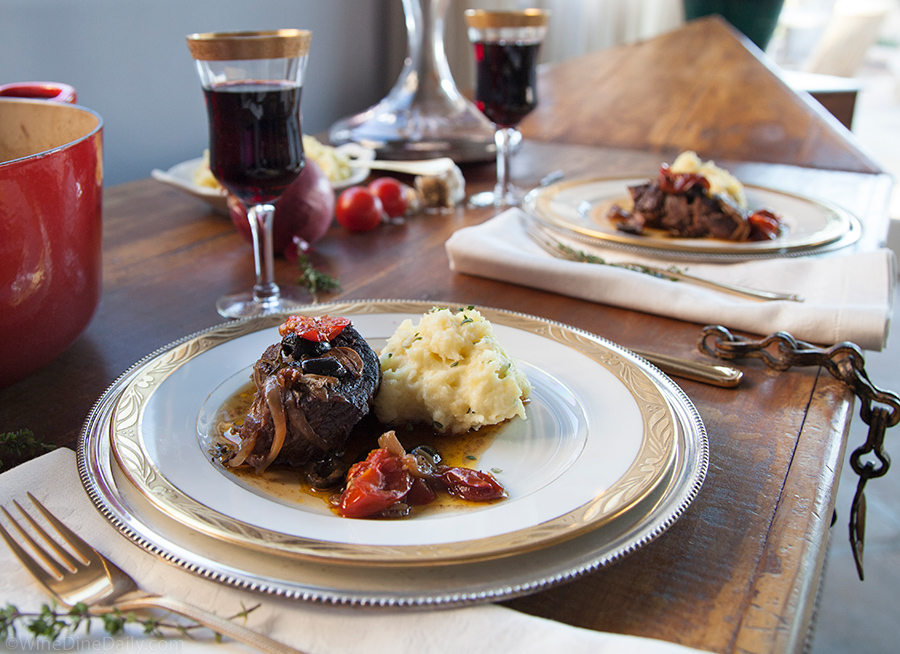 Favorite Comfort Food: Santa Barbara Slow Cooked Beef
For those cold evenings enjoy a warm Santa Barbara Slow Cooked Beef. We have the recipe here.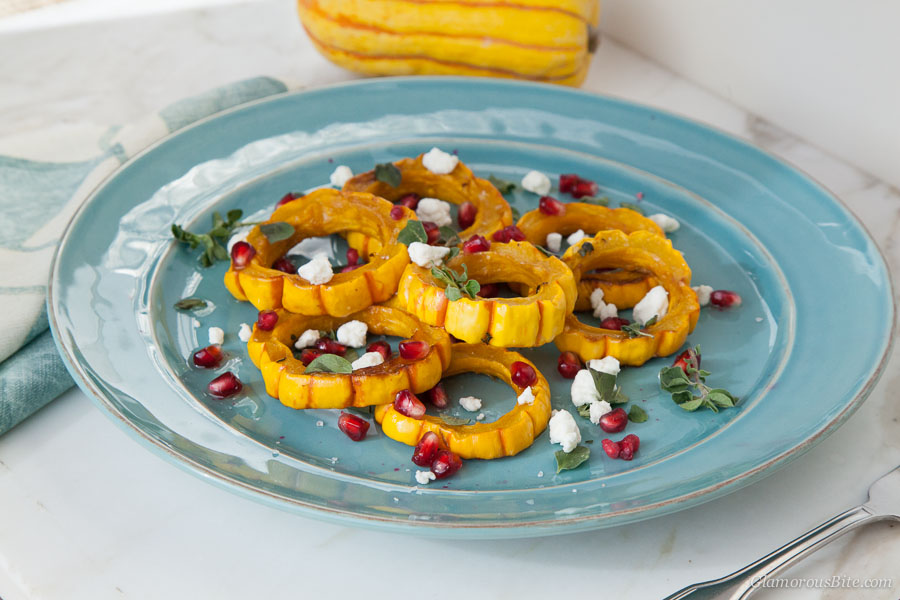 Favorite Vegetarian Recipe: Delicata Squash
This delightful little squash makes an easy vegetarian side dish for any holiday table. Delicata is quickly becoming one of our Fall favorites.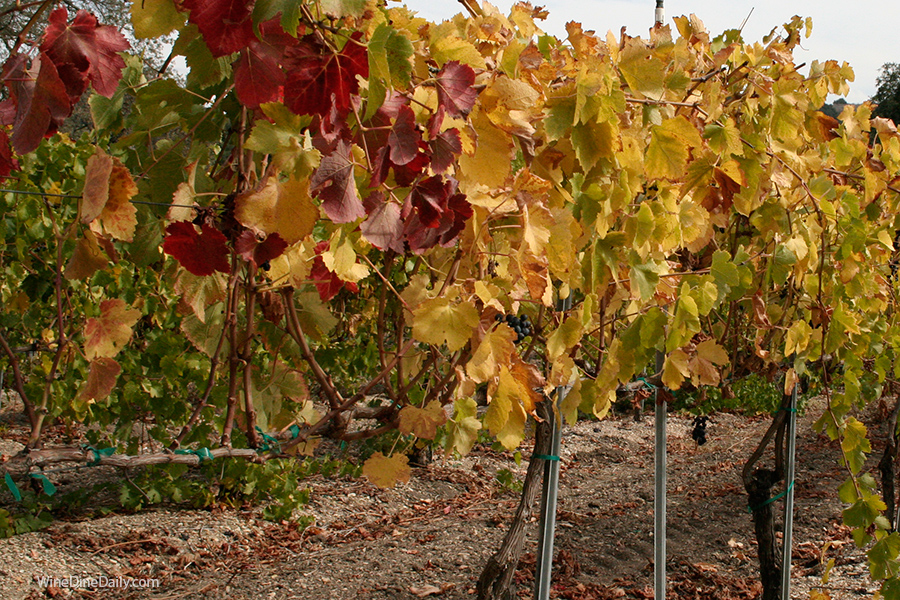 Favorite Weekend Bites Sweet Scene: Fall in the Vineyards
We love how the leaves turn bright hues of orange and yellow in the Fall. In Southern California we don't get many signs of seasons changing so we are always delighted when we find turning leaves.