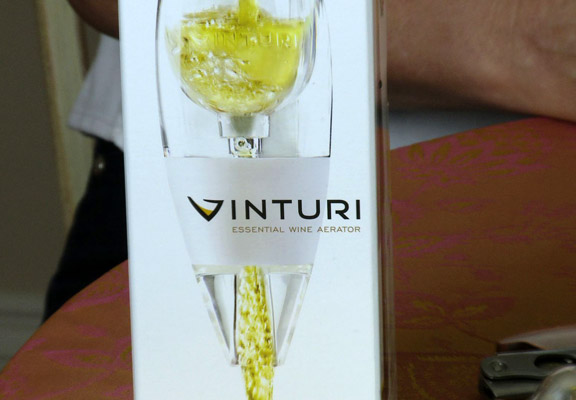 Because the Holidays are just a few weeks away and most of us will serve bottles and bottles of beautiful wines to family and friends (and lets not forget that you may be so crazy busy with holiday preparations that there isn't much time to aerate wine the traditional way) we are giving away 2 Vinturi White Wine Aerators! Enter now to WIN a Vinturi White Wine Aerator in the Vinturi Giveaway. We will choose 2 (not just 1) lucky winners.
The Winners of the Vinturi White Wine Aerators:
#6 Nick "Liked both. I like Melville High Density"
# 21 Rachel @ My Naturally Frugal Family "I like chardonnay, but I don't have a favorite label (I know that is probably a sin on your site). I am just getting into wine so I haven't gotten brand loyal just yet."
Congratulations to both the winners and please email us to claim your prize at winedinetv@yahoo.com .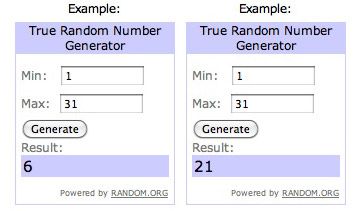 This Giveaway is closed. A new Giveaway will be posted soon!  
Recently we received a White Wine Aerator from the Vinturi Company for testing, and as you can tell from our video we had a lot of fun with it.
As you may know most red wines improve with aeration and there are many ways to aerate wines (a glass decanter being the most traditional among all), but if you are in the hurry or just would like to serve one or two glasses then this little gadget makes it simple for you. It also makes a nice gift for a wine lover!
You might be wondering…can white wine even be aerated? Well just watch our video to find out more about how it works and why Corina is wearing a blindfold and if she can tell which wine has been aerated!
Here is How to Enter to Win one or even Both of these Wine Lovers Essentials:
To win:
1. Like Vinturi on Facebook.
2. Post a comment below to let us know you did it.
3. Like WineDineTv on Facebook.
4. Post a comment below to let us know you did it as well and also tell us what your favorite wine is.
The Prize
Vinturi Essential Wine Aerator. Easily and conveniently enhance the flavor, bouquet, and finish of any wine with Vinturi's Essential Wine Aerator. Wine needs to breathe to allow it to open up, release its intended aromas, and of course, make it taste better. Vinturi's patent-pending design speeds up this process by instantly aerating with ease and convenience in the time it takes to pour a glass of wine. Hold the aerator over a glass and pour wine through for instant aeration.
Terms & Conditions
You must be over 21 years of age and a US resident to win. Vinturi sponsored this review by providing us with a White Wine Aerator for review. The review is an honest opinion based on our own experience. We reserve the right to delete any comment that we deem inappropriate.
Contest ends Sunday, December 18th at 11:59pm Pacific Time. The winners will be chosen randomly, and we will announce the 2 WINNERS by

Monday Morning 10am

so we can get these in the mail to you before the Holiday season!