Valentine's Day is here and that leads to a most important decision – what champagne or sparkling wine to have for that special dinner! Of course you don't have to constrain yourself to a holiday to try these delightful bubblies, but nothing says romance like a perfusion of sparkling pink bubbles that bring to mind rose petals and laughter on your special evening.It is really difficult to choose just one of these sippable temptations. Judit's favorite (for tonight) is a Nicolas Feuillatte Brut Rosé to toast with during a quiet evening at home. Corina is craving a refreshing Mimosa so wont be too picky about the champagne (until later when there might be a bottle of Veuve Clicquot for a toast) and is looking forward to celebrating out having dinner with friends. We wish you all a Happy Valentine's Day!
5 Valentine's Day Bubblies romantic in pink

Blason Cremant De Bourgogne Rosé
Dazzling in freshness, this rosé has a fruity bouquet and light body inviting you to imbibe. A heady fragrance of lackberries, strawberries and dried apricot greet you in the glass. Ideal for a toast before your meal or if you are having a fruity dessert.

2007 Schramsberg Brut Rosé
Framboise/kirsch and strawberries greet you on the nose and plus the unique sensations of papaya and mandarin orange. on the palate exotic cantaloupe, mango, and citrus. A food friendly wine from the Sonoma/Carneros region of California that can pair with BBQ meats, Salmon, Roast Chicken and more.

Veuve Clicquot Brut Rosé Champagne
Creamy and fruity with almond, red currant, and juicy acidity make this one curvaceous and classy French Champagne. Try it with Scallops, Fish, or even Roasted Chicken. Contrary to the translation of the name, which means 'black widow' this romantic elixir is best drunk in a duet.

Nicolas Feuillatte Brut Rosé
Elegant with a silky texture and a pink sunset color reminiscent of long romantic walks at the beach. Fresh strawberries greet you on the nose while berries dance on your tongue. Plays nicely with Seafood or a Chicken in light cream sauce for that Valentine's dinner.

Rosa Regale
Seductive in cranberry pink, enticing raspberry and rose petal notes and a luscious finish make this a perfect Valentine's celebration. Perfect to pair with chocolate or a raspberry cake dessert. Made from 100% Brachetto grapes from the Piedmont region of Italy this wine evokes romance.
What is your favorite Champagne or Sparkling wine for Valentine's Day?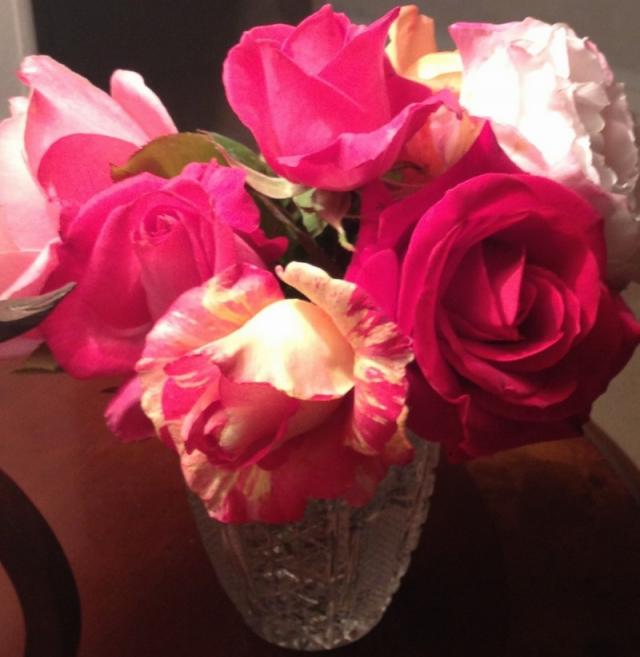 SO pop the cork and pour yourself a tall glass of Valentine's Day Champagne to celebrate YOU!