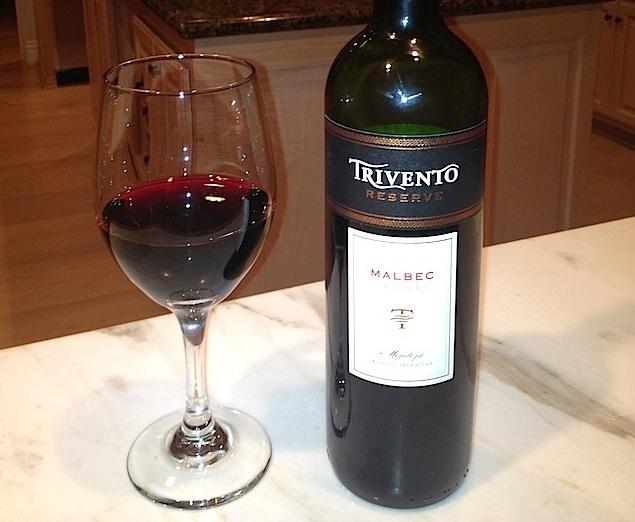 The chill of autumn is sneaking into the air (even though it is over 75 during the day in California) and we are thinking of wines to keep us warm. We love to find good value wines that you wont mind sharing with family and friends in front of a cozy fireplace or to bring to a holiday party. This Trivento Reserve Malbec from Mendoza was pretty good for the money – it was just around $12. 
This Trivento Reserve Malbec from Mendoza had aromas of sweet fruit and flowers. It lead with intense jammy flavors and herbal notes with vanilla on the finish.
It's definitely worth to keep a few bottles at hand. Malbec is always a good idea for a party wine since it has smooth tannins. In Argentina Malbec's make a great accompaniment for steak and grilled meats. Next time, we are planning to pair this wine with Judit's winter stew and Corina is plotting to try it with a dark chocolate dessert.
This inky purple colored grape, while originating from France, in Argentina the Malbec has become the National Variety. That is why when we think about buying a great bottle well priced Malbec, the first country comes to mind is Argentina.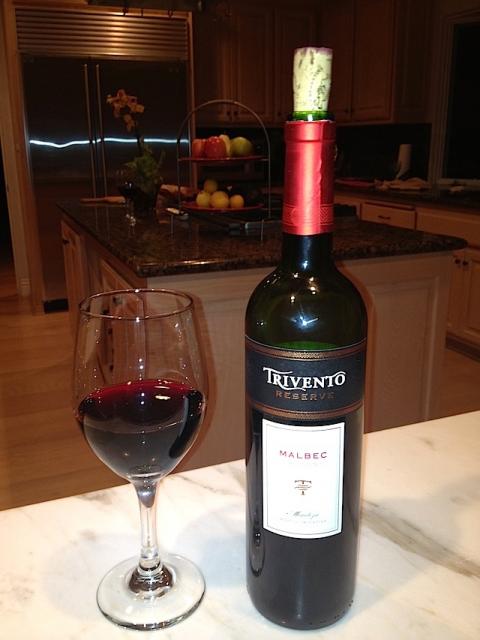 Now to our wine tasting.
Wine: Trivento Reserve Malbec from Mendoza 2008
Varietal: Malbec
Region: Argentina – Mendoza
Winery: Trivento Bodegas y Viñedos
Grape: Malbec
Color: Vibrant red with dark purple
Nose: Sweet red fruit bouquet with a hint of herbal and earthy notes.
Taste: We let this wine open up in our glass for a few minutes and we got rewarded with intense raspberry jam and intense herbal flavors. Nice balanced finish with lovely vanilla notes from the oak barrels. Medium body
J & C Pairing: Grilled Rosemary Chicken with Mushroom Risotto
J & C Points: 4.4 of 5
Let us know if you have tried this wine or any great Malbec's lately!