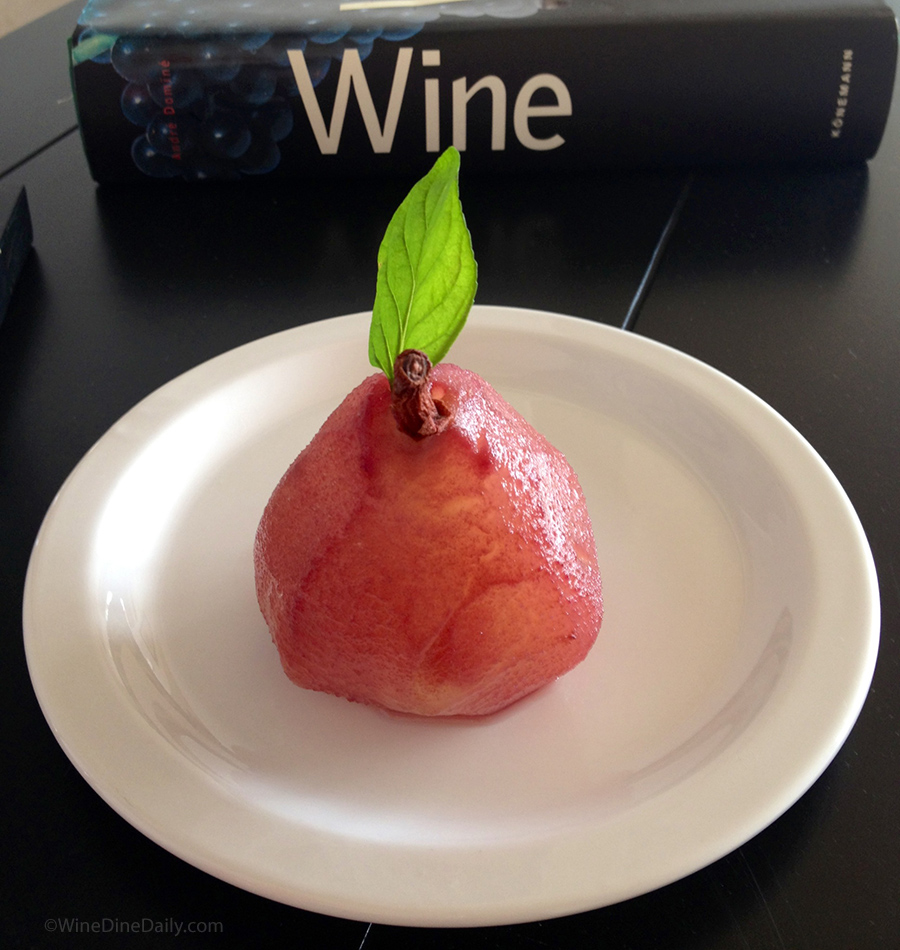 If you have a bottle of Syrah or other fruity red wine like Merlot, some honey, fresh thyme and a few basil leaves then you can make this adorable wine Poached Pear and Thyme for dessert. Because it was a chilly gloomy day in Santa Barbara and we were in the mood for a little dessert we poached 6 lovely pears in a bottle of wine. After a short time the fragrant warm Syrah scent filled the air through the whole house.
The leftover pears are now resting in their wine bath until tomorrow.
We have some plans with this poached pears and will let you know all about it and share the recipe soon!