There are millions of green smoothies recipes made daily, but this healthy Vegan perfect green smoothie is full of nutritious raw vegetables, including broccoli, and tastes super delicious after a yoga class or to celebrate Earth Day!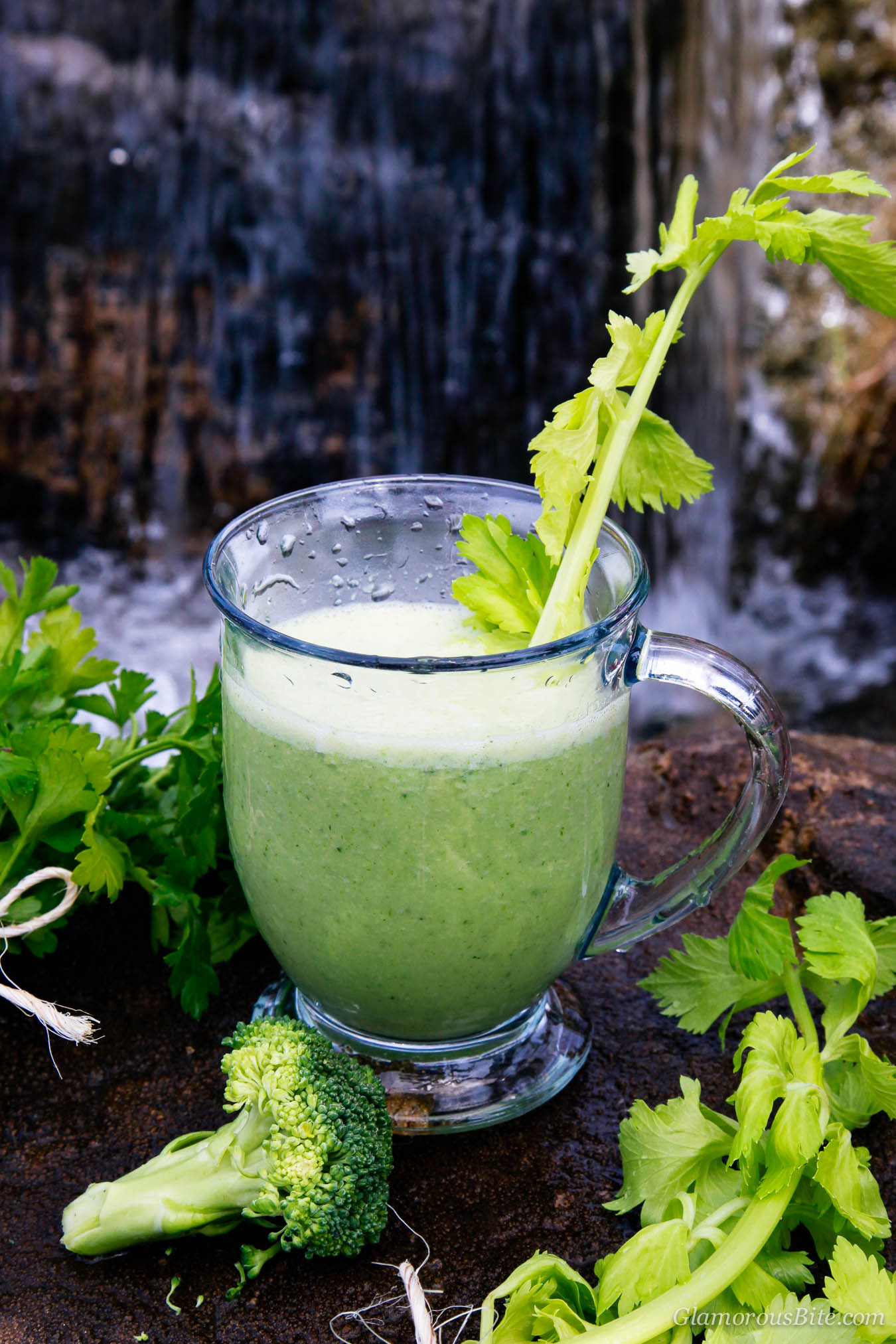 The second heatwave of this year brought the residents to the outdoors and we were excited to head to Mike's beach yoga class to enjoy the sunshine and waves. The yoga bug finally bit us and with our new yoga mats in hand we greeted the day with thoughts of a perfect green smoothie as a reward after. Clear blue skies and the deeper blue Pacific Ocean laced with turquoise shimmers transformed Santa Barbara into a tropical island paradise.
After Yoga class we felt exhausted from the heat and headed to Blenders in the Grass, which has lots of good smoothies and we were eyeing the peanut butter chocolate (yum yum), but the line was out the door. The long line helped us to stay with the original plan and so we headed back to the kitchen to get a workout for our Vitamix as well.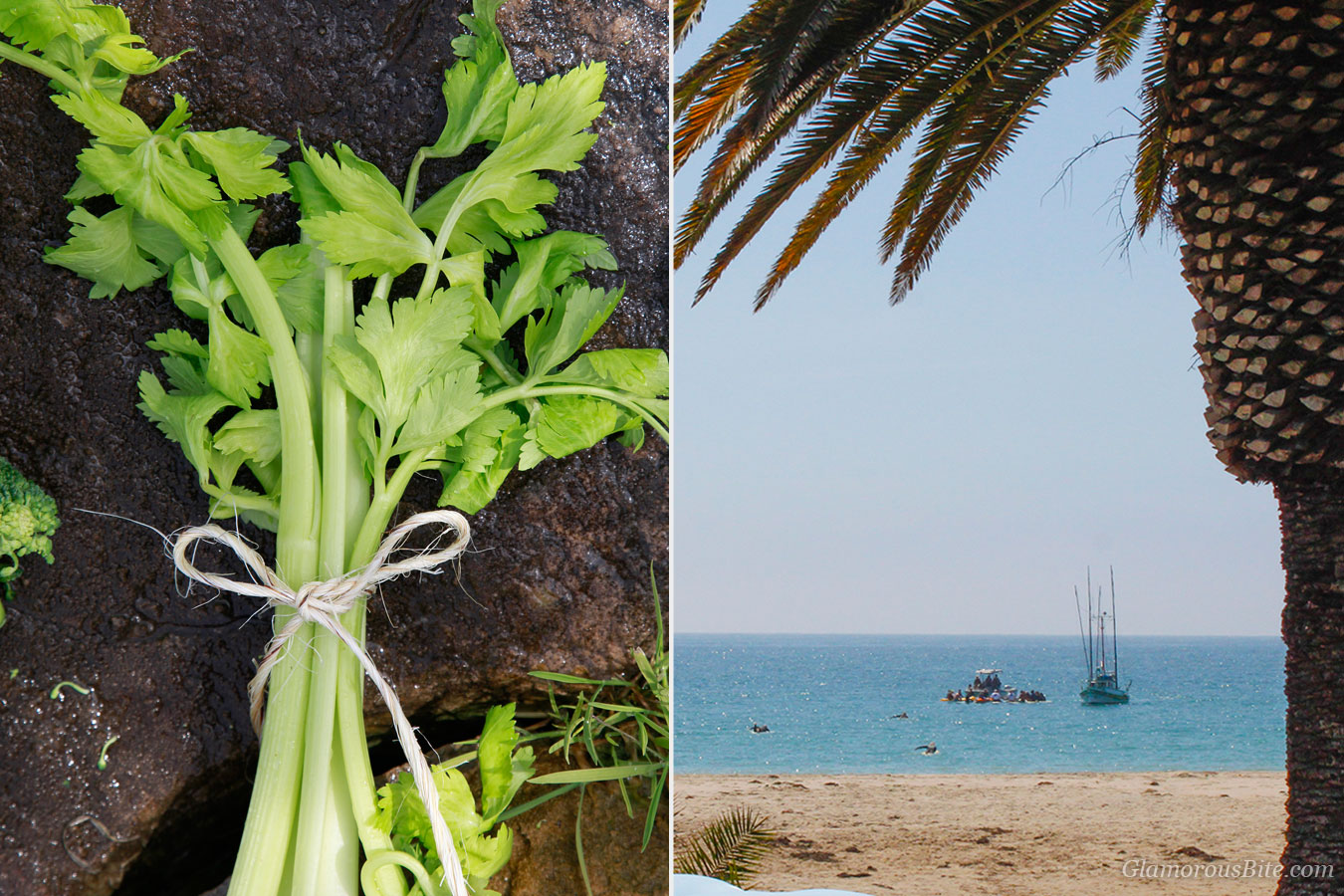 A healthy green drink is better after good exercise to replenish and rehydrate you. Our Perfect Green Smoothie has all the ingredients for a post-yoga pick-me-up with fresh veggies (such as broccoli, celery, parsley, basil) and filtered water. The celery is a great for weight loss with its negative calories and diuretic effect that helps you flush out the toxins.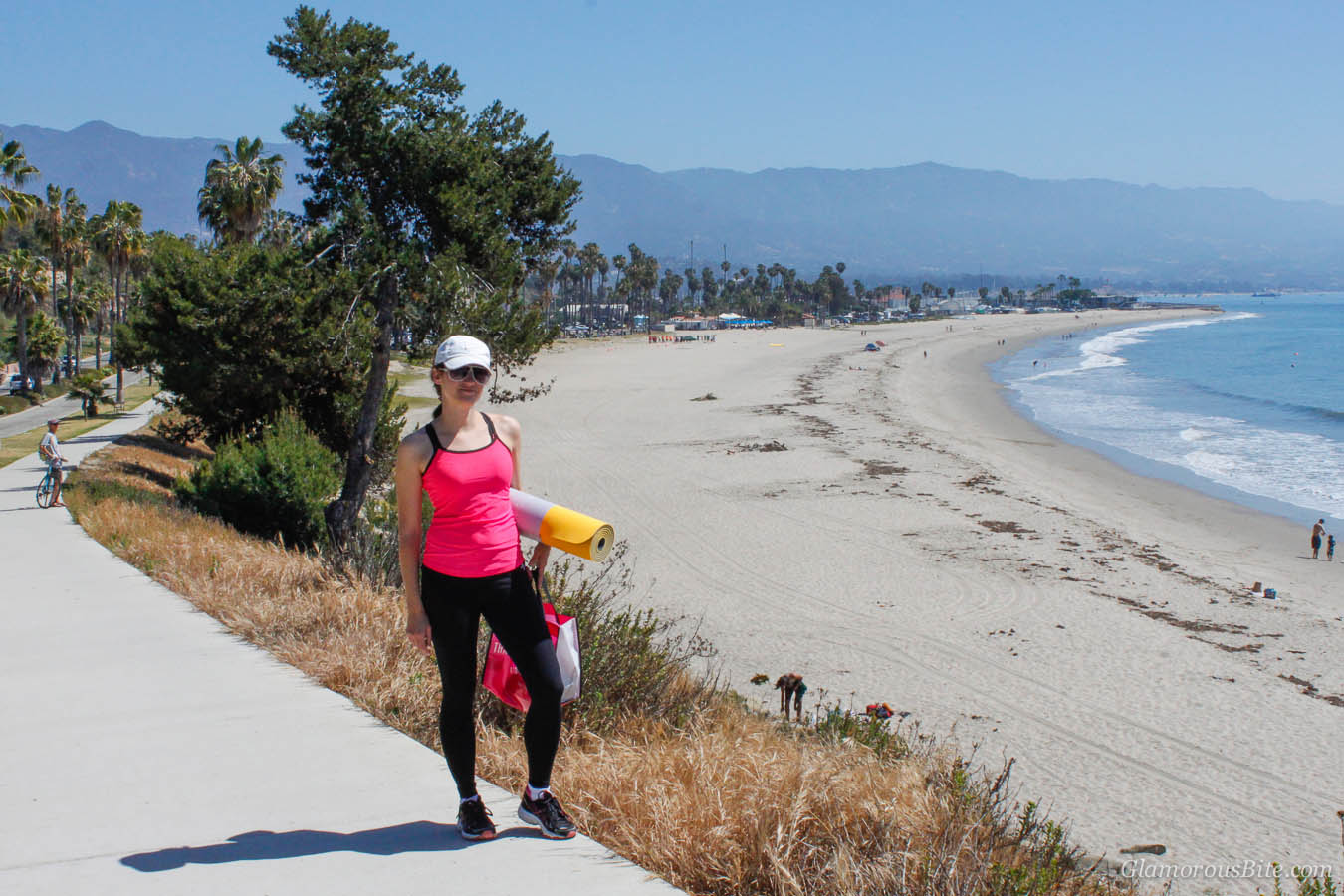 Our Perfect Green Smoothie is also the ideal drink to toast to Earth Day with. The official Earth Day is on April 22, but on the Central Coast the celebration was already in progress the last weekend. Santa Barbara Earth Day Festival was held at the Alameda Park and the electricity for the event came from biodiesel and the sun. Earth Day events brings a focus on environmental education and greening schools and businesses. It started in 1970 and was inspired by the devastating Santa Barbara oil spill of 1969. The Earth Day program brings much needed attention to environmental programs and is celebrated around the world.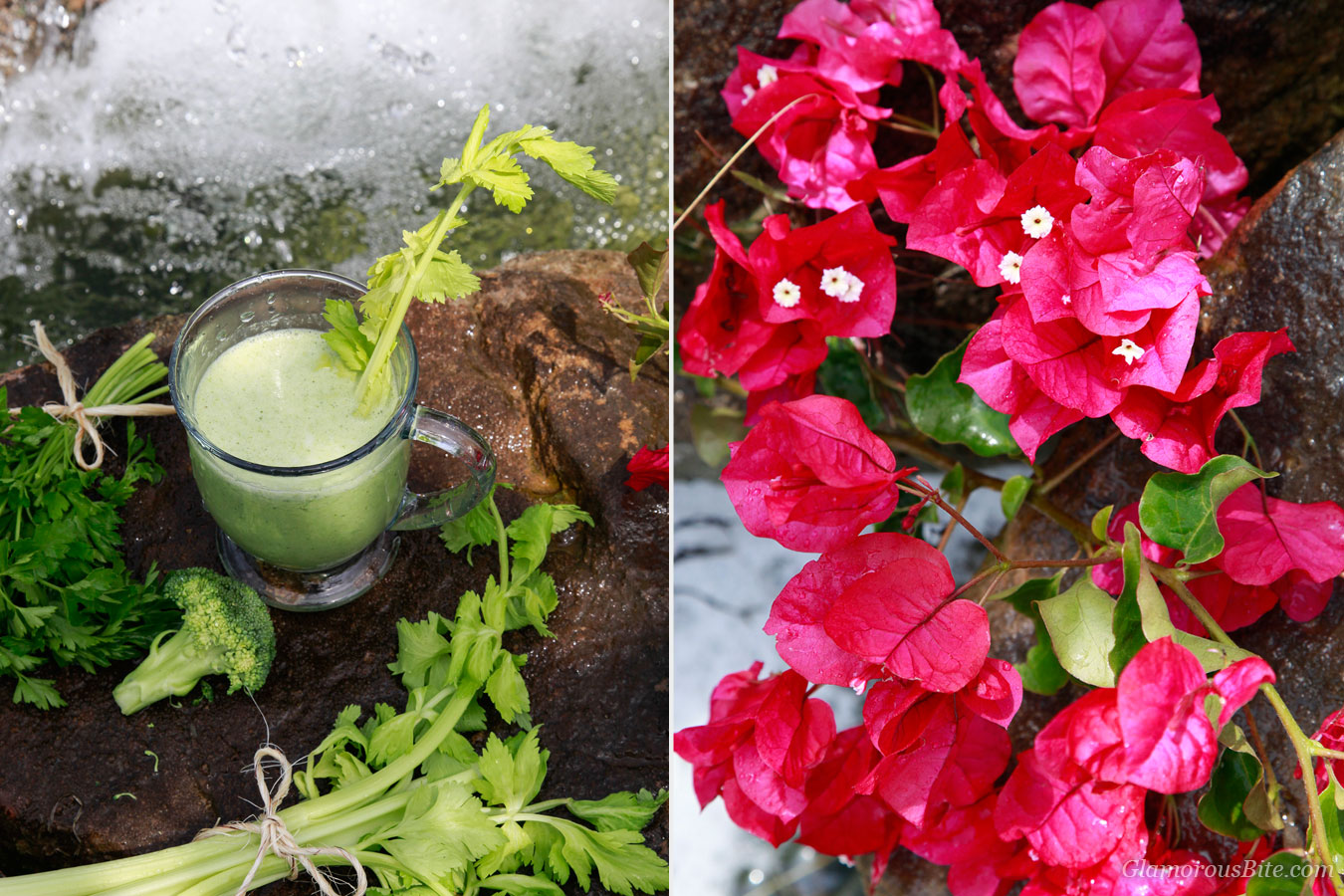 Fruit smoothies with occasional carrots have been a big part of our diet while growing up and living in Europe. They were mostly made with frozen fruits in winter when there was limited fresh produce available. In Budapest, Salzburg or Frankfurt you just could not harvest fresh strawberries in February like here in Southern California. Of course in the summer there were plenty of fresh fruit and vegetables from the garden and market, and oh yes we made many with ice cream for refreshing dessert creations.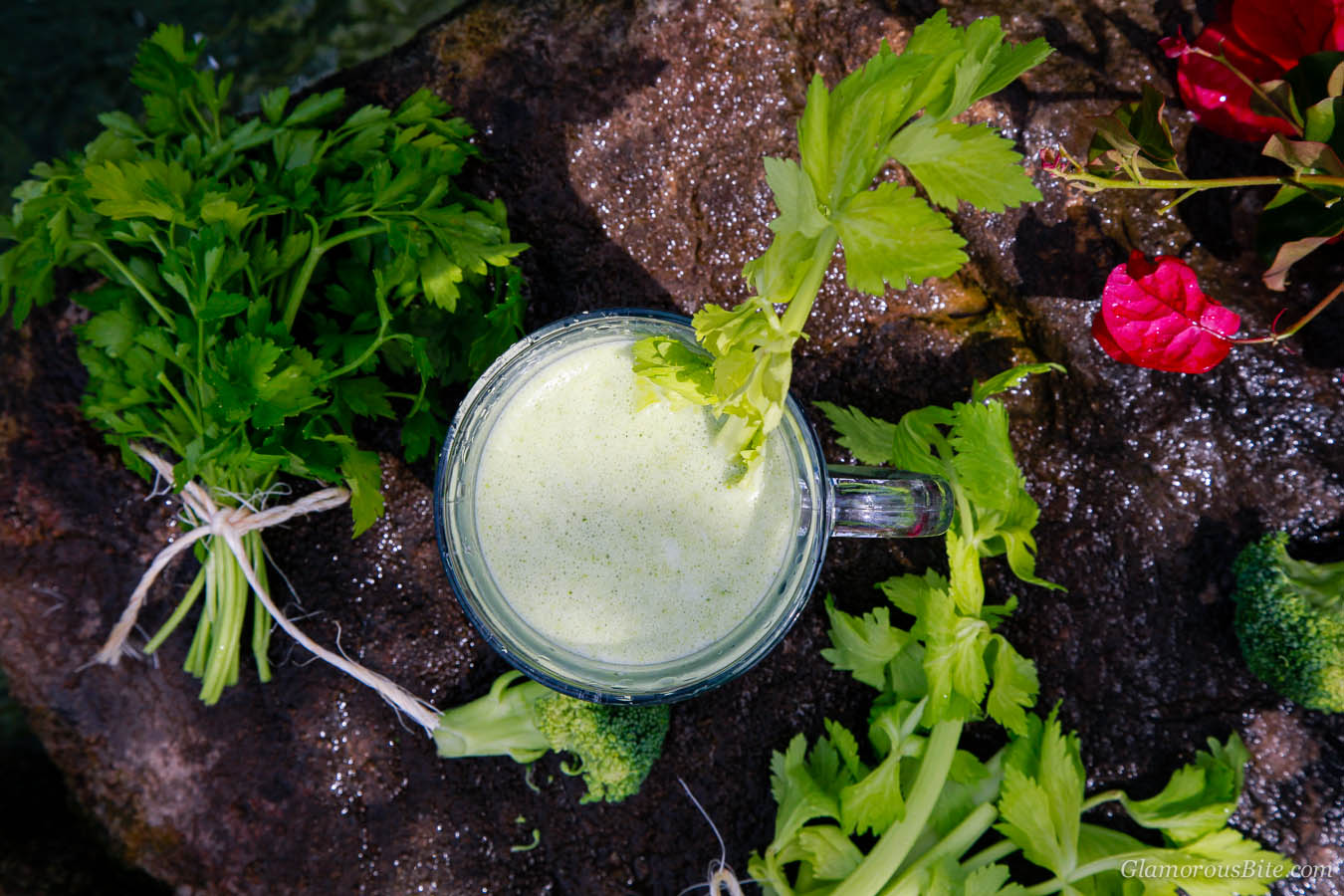 Since green smoothies became so popular and we of course whole heartedly  jumped on the ever growing "Green Smoothie Bandwagon", we were wondering how could we have survived without knowing the glorious taste of broccoli, celery, parsley, basil and banana together. The beauty about this refreshingly delicious, nourishingly healthy, gorgeous green vibrant colored satisfying drink is that you can cut, mix, blend and enjoy within minutes.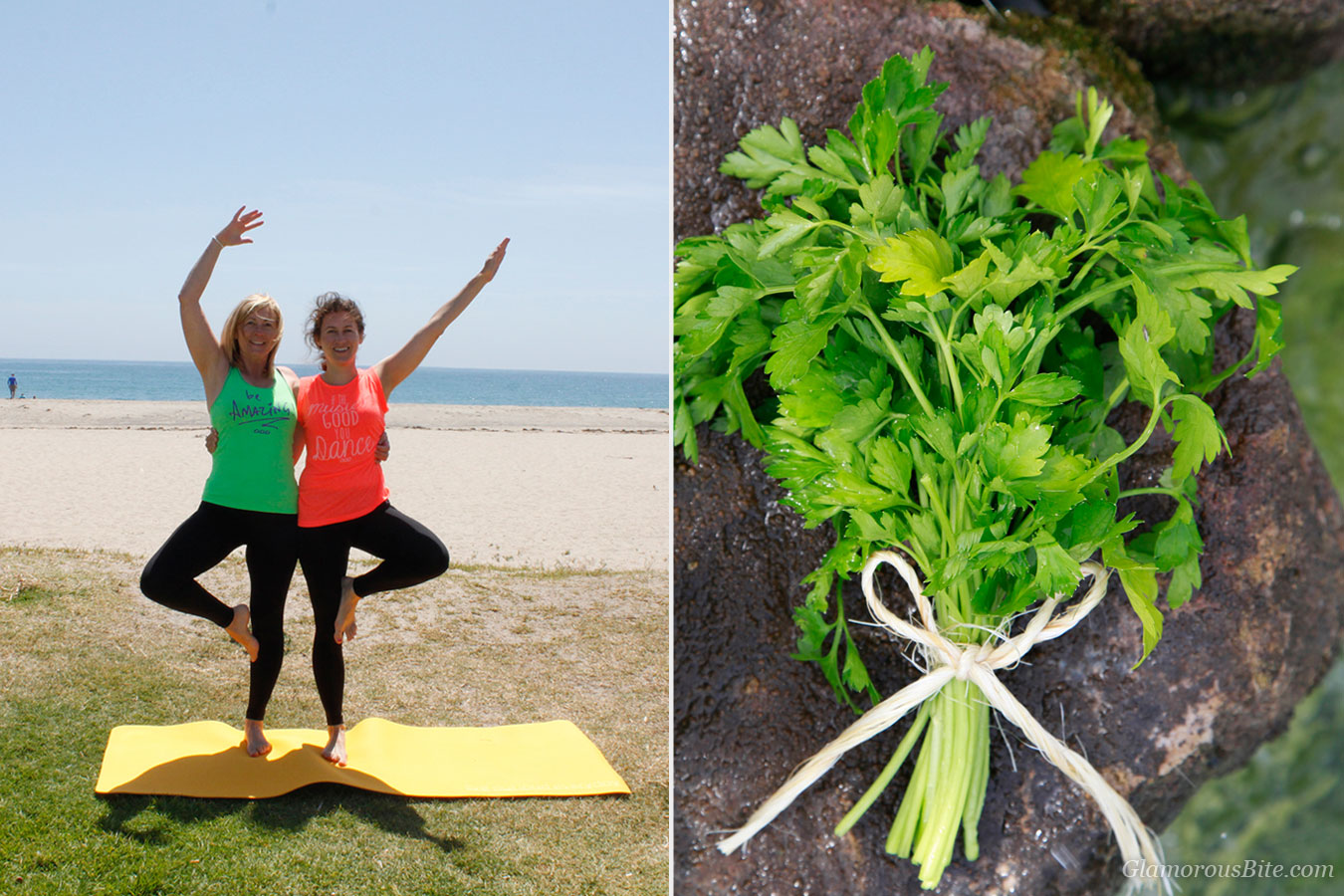 Keep in mind a few rules in your smoothie making technique so you will never end up with a green mess instead of a green goddess.
1. Know the strength of your blender
2. Cut hard veggies and fruits into smaller sizes
3. Layer first the hard and larger chunks then end with the liquids
4. Do not overstuff your blender container
5. Pulse on low first and then turn to high gear
6. Don't forget to close the lid!
#6 is a joke in our family since Judit once forgot the middle portion of the lid and a strawberry margarita exploded over her brand new white kitchen cabinets. We love this perfect green smoothie recipe creation after a workout because it is just filled with raw vegetables and the banana adds the creaminess that you would usually get from peanut butter or protein powder. Corina was never really fond of broccoli, but with the added sweetness of banana finds it actually tasty in this smoothie. Our yoga poses might be far from perfect, but this smoothie is perfectly good for you.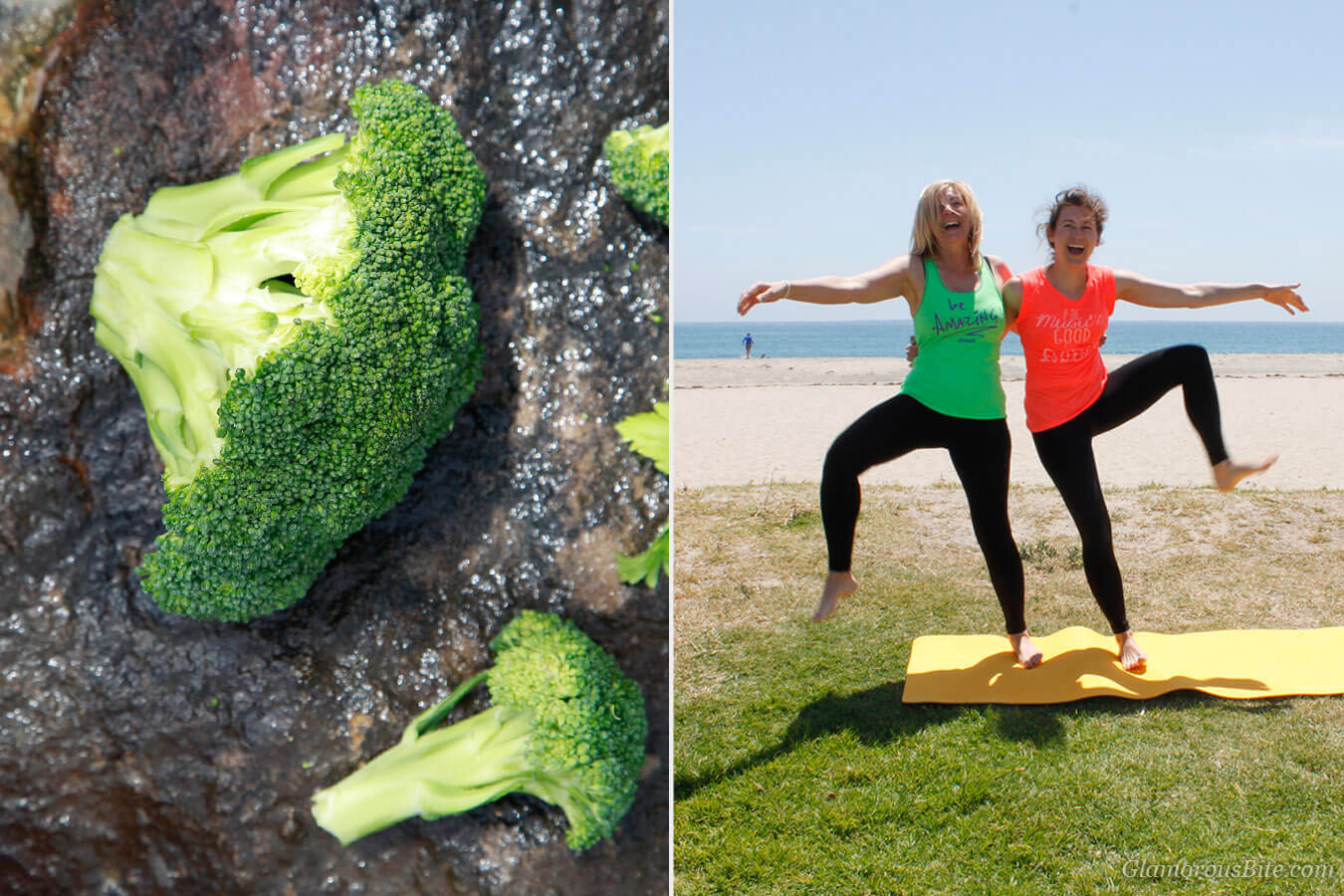 The advantage of this Perfect Green Smoothie are the powerful green ingredients, each with large dose of nutrition and health benefits that will help get into beach body shape for the summer. This green smoothie is a true goddess in the health department, just make sure you don't overindulge on raw broccoli on a daily basis. An excess of raw broccoli has been shown to cause negative health effects so remember everything in moderation or if you are a hard core broccoli lover you might want to steam it before adding it to your daily smoothie. We like to alternate our green smoothies with other vegetables and fruits so for Corina's joy we don't overdo it with the broccoli.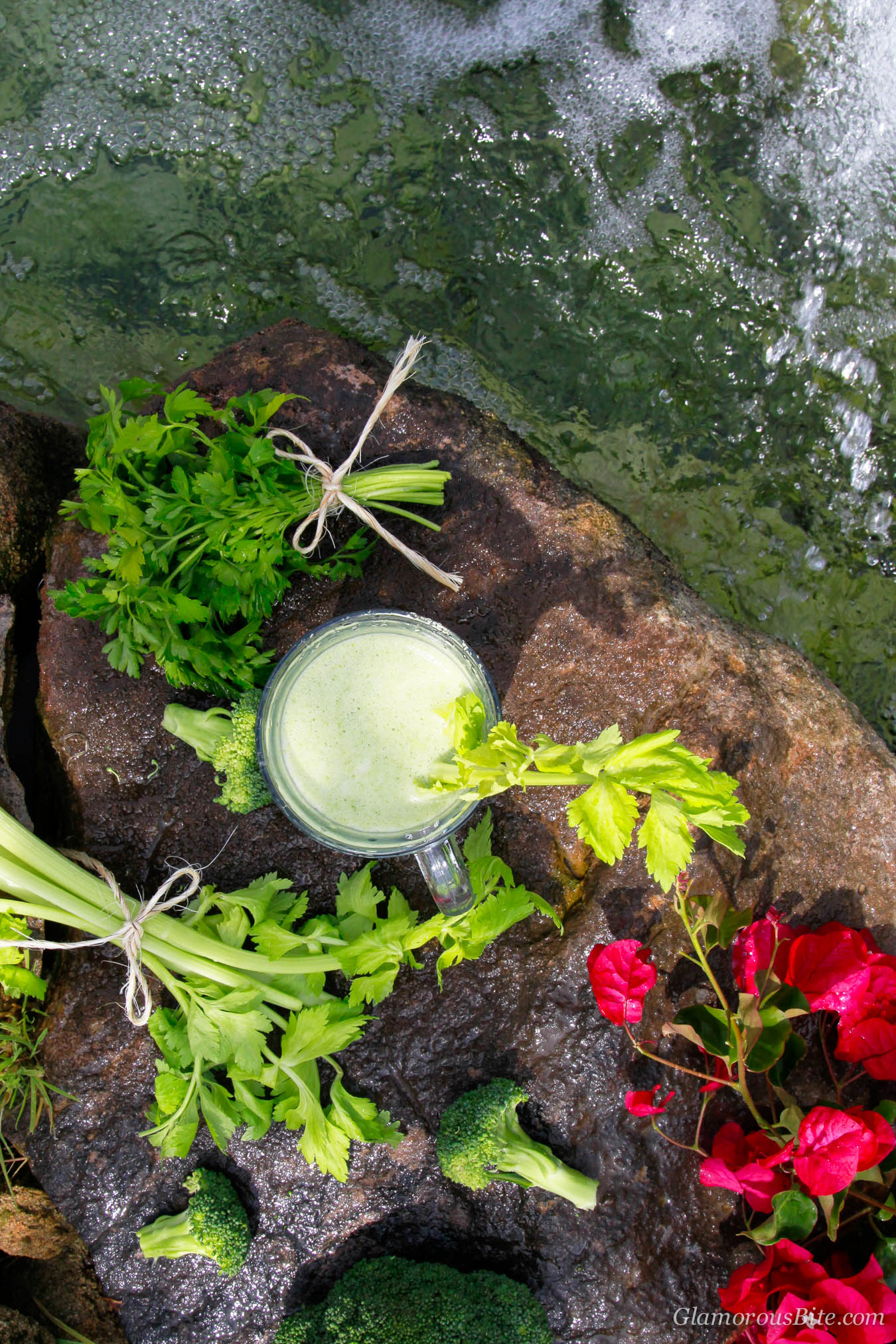 Perfect Green Smoothie Benefits
Rich in Antioxidants
Low Calories
Low Carb
Loaded with Essential Vitamins
Diabetic Friendly
Helps in Weight loss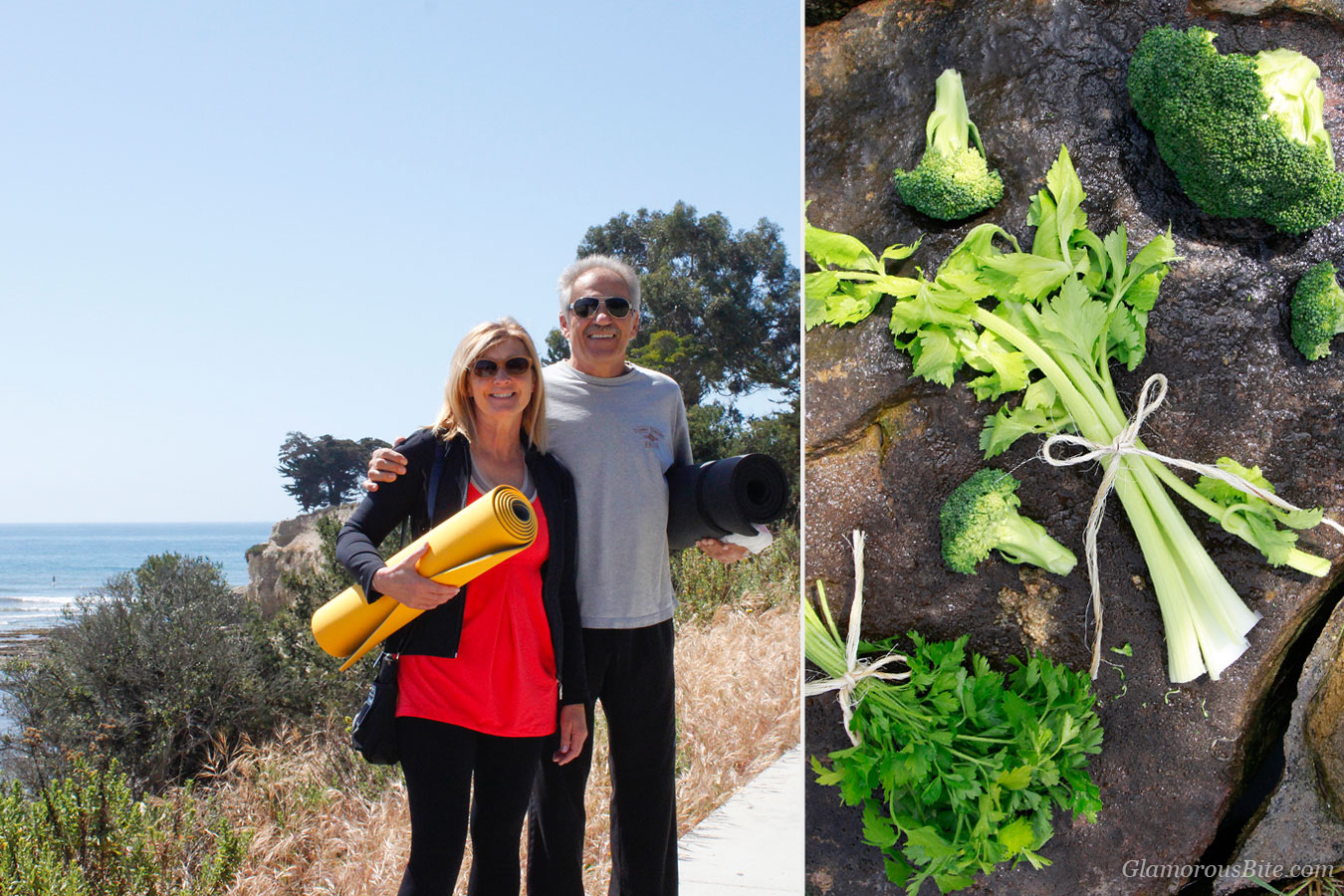 Benefits of Broccoli
Low in calories and high in fiber
Broccoli is loaded with Vitamins A and C
Extremely beneficial for a diabetic diet
Contains antioxidants which help reduce the risk of cancer.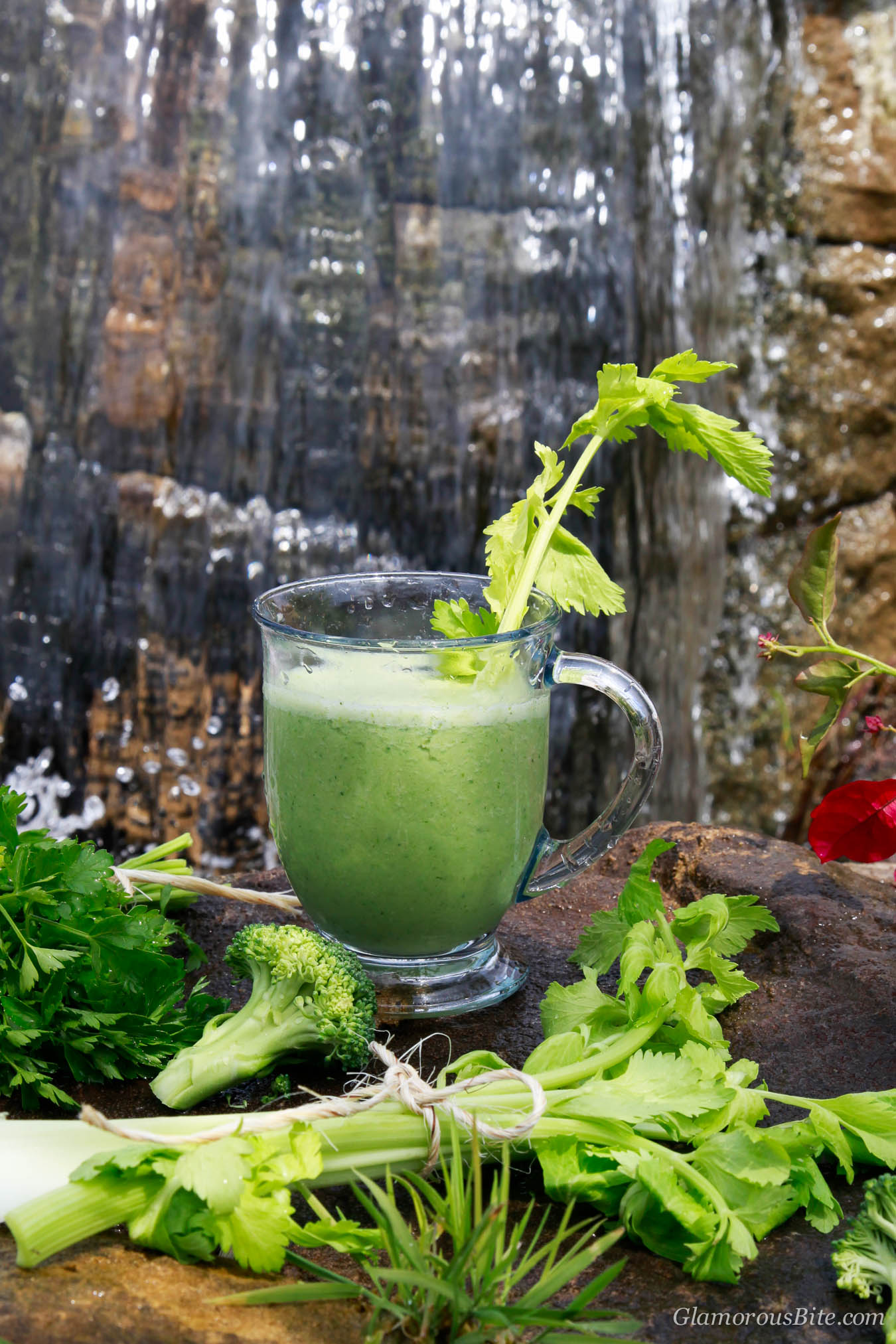 Benefits of Celery
Boosts immune system with Vitamin C
Known as the "Negative Calorie food"
Assists in Weight Loss
Can lower cholesterol and fight cancer
Benefits of Banana
Good source of Vitamin B 6 and C
Potassium helps replenish electrolytes
Contains fiber that can help with digestion
Can lower blood pressure and maintain low blood sugar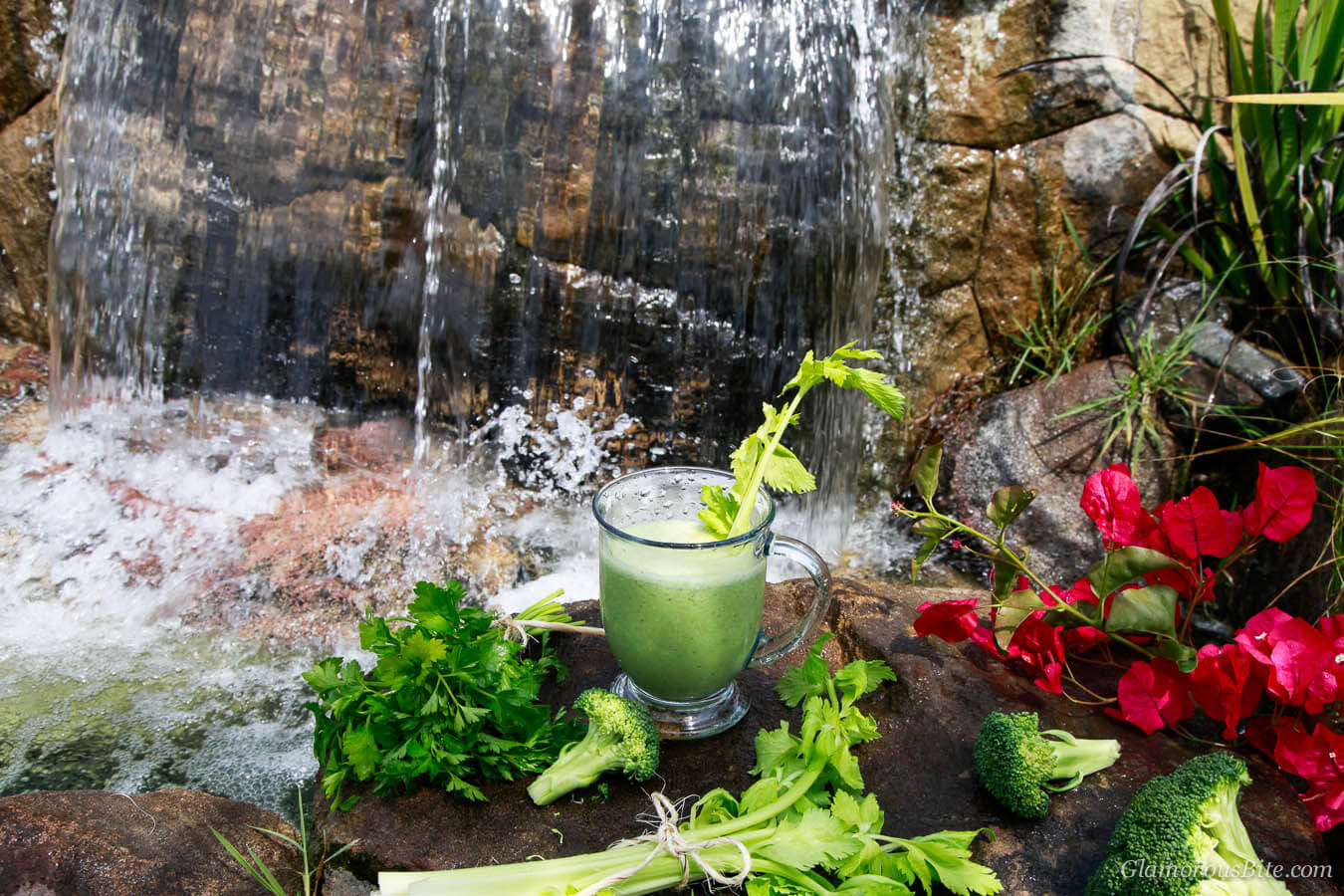 Benefits of Fresh Parsley
High in Vitamins K and C
Also contains Vitamin A and Folate
The antioxidants help against cell damage
Anti-inflammatory and protects agains arthritis
Beneficial for heart health
Benefits of Basil
Has anti-bacterial properties
Said to be anti-aging
Reduces inflammation
High in Vitamin K
Contains Iron, Potassium, and Manganese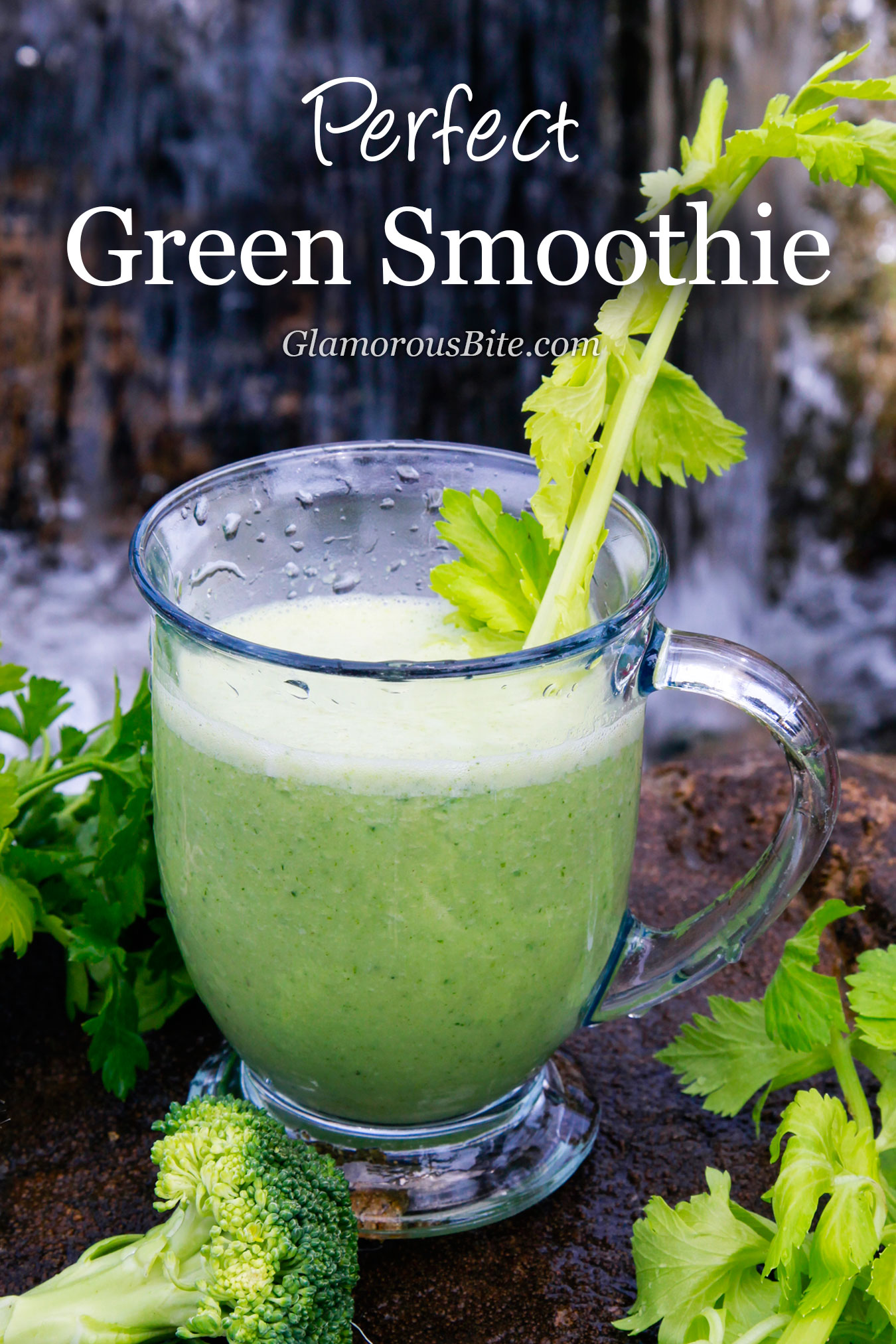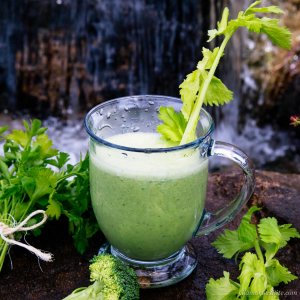 Perfect Green Smoothie
There are millions of green smoothies recipes, but this perfect green smoothie is full of nutritious raw vegetables and tastes super delicious!
Ingredients
1 1/2

cups

Broccoli Florets - chopped

1 1/2

cups

Celery - roughly chopped

1

Banana - peeled

1/2

cup

of Parsley - packed

1

handful of Basil Leaves

1

cup

of Filtered Water
Instructions
Layer chopped broccoli florets, celery, banana, parsley, basil leaves into a blender or Vitamix.

Top with one cup of filtered water.

Pulse blender a few times on low then blend on high until smooth.
Nutrition Facts: Servings 2, Serving size 1 glass:
Calories 91 • Fat 0.35 g • Saturated Fat 0.6 g • Carbs 22 g • Fiber 5 g •
Net Carbs 17 g • Sugars 9 g • Protein 3.6 g
Diet: Vegan, Vegetarian, Diabetic Friendly, , Paleo, Low-Carb, Gluten-Free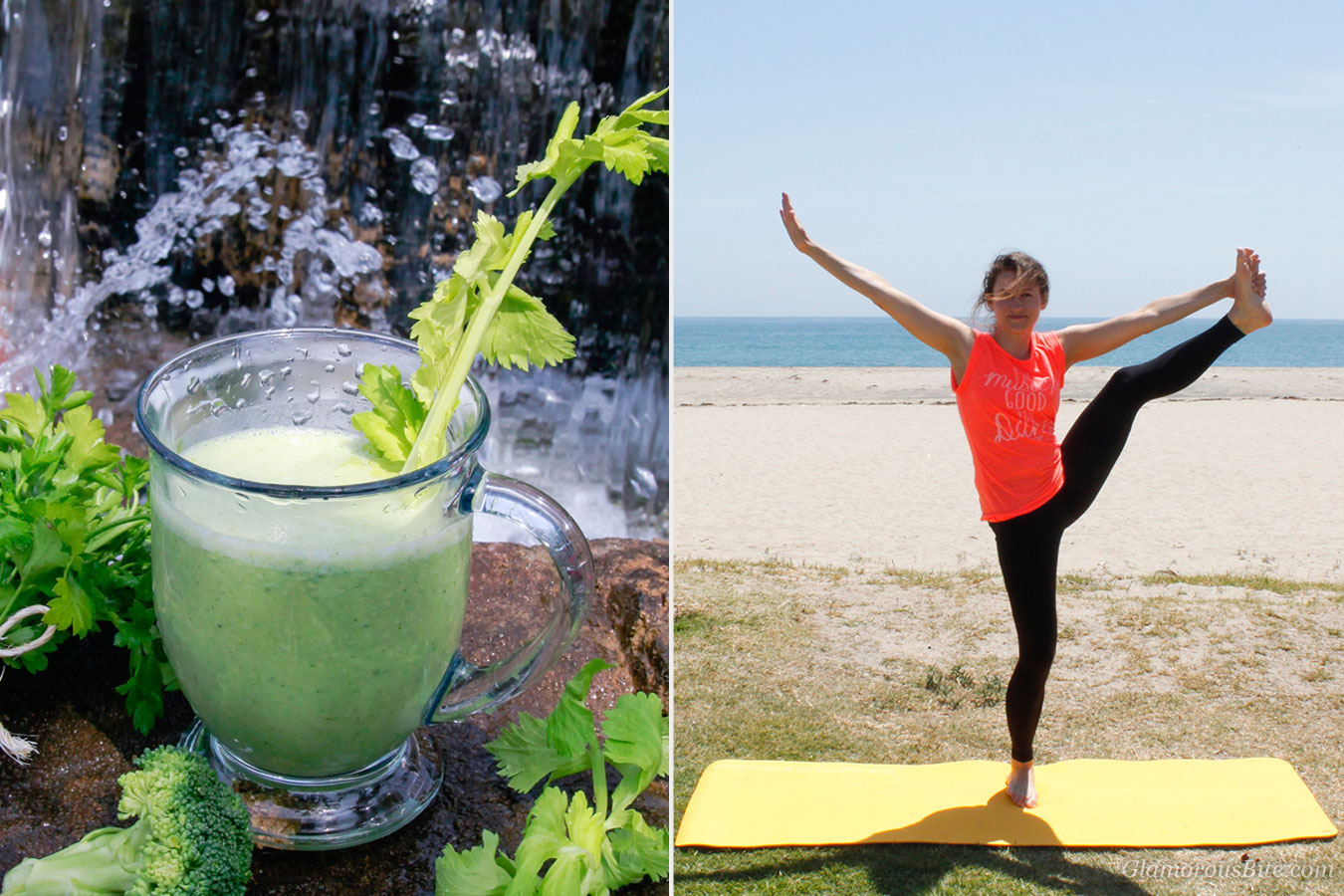 What is your favorite smoothie or post-workout drink?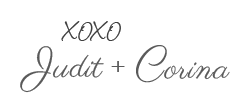 Get social with us! Join Glamorous Bite on Instagram, Facebook, Twitter, Pinterest, Google+. Subscribe to our Newsletter for the latest recipes.