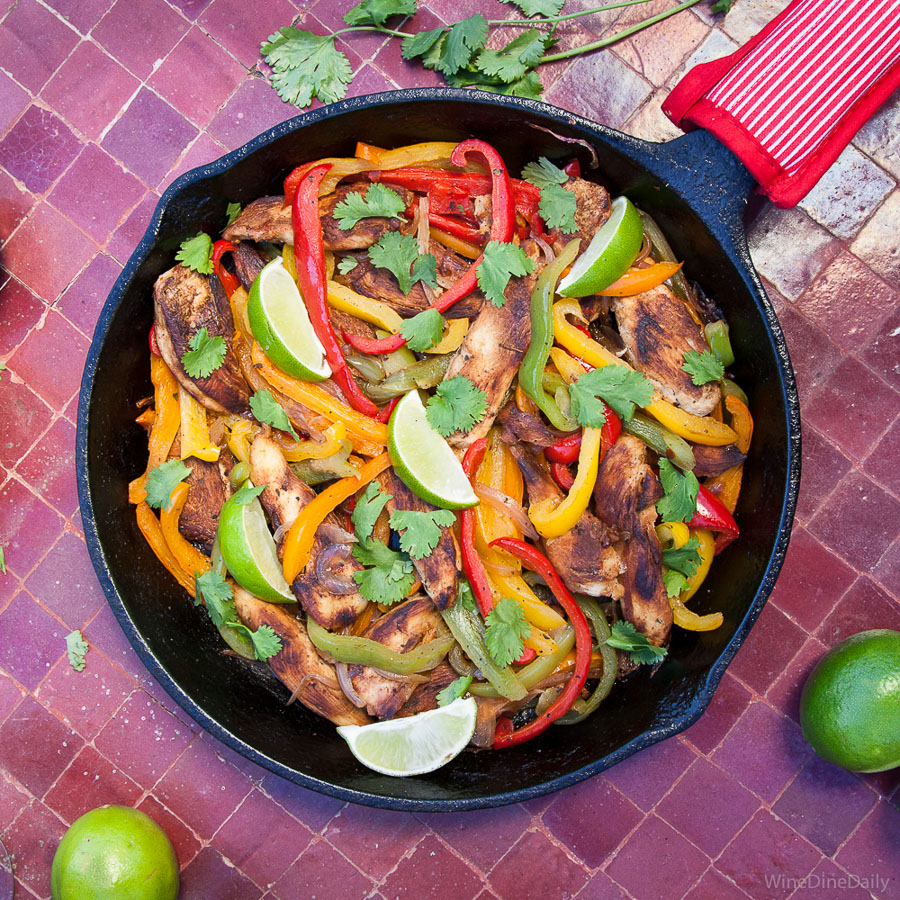 Last week the temperatures soared and the endless summer showed its balmy side when you just wish to be outside and enjoy the glorious flowery gardens and sip bottomless margaritas. It is the ideal weather to Fire up the BBQ for some outdoor grilling. Not that you can't grill all year around in Santa Barbara, since the temperatures hardly dip below 60 degrees in this endless summer land known as the American Riviera, but blame it on the month of July that everyone talks about grilling and entertaining outdoors.
To take full advantage of this spectacular summer day, we decided to make Margarita Fajitas with Chicken and refreshing Citrus Margaritas. All we needed to get for the recipes were some fresh fruits and vegetables. We put the chicken into the marinade that morning then headed to the market to pick up a cornucopia of bell peppers and citrus fruits. While preparing the marinade, the aroma of the tequila was quite strong and it immediately gave us some further thoughts to try this marinade with a citrus tequila ceviche in the future…hmm that would be good.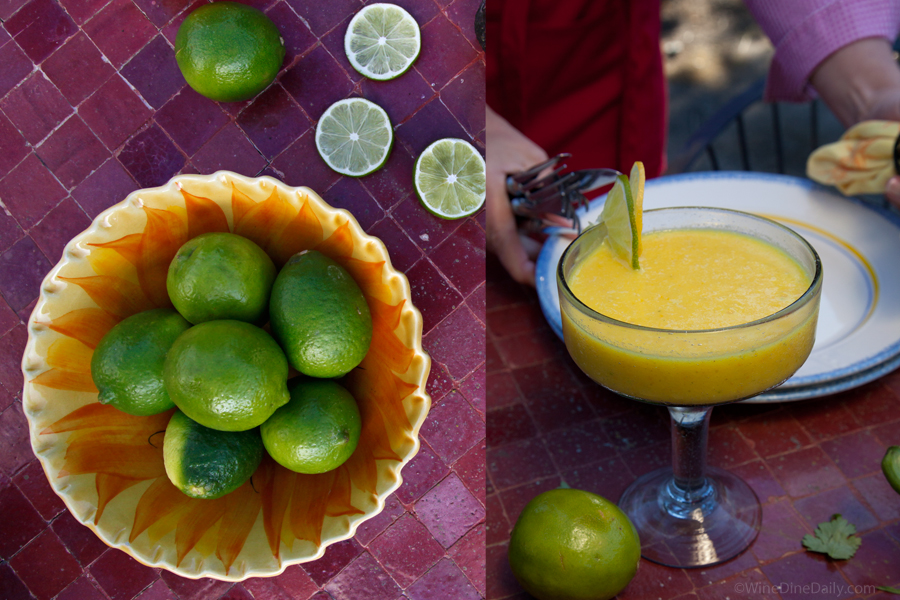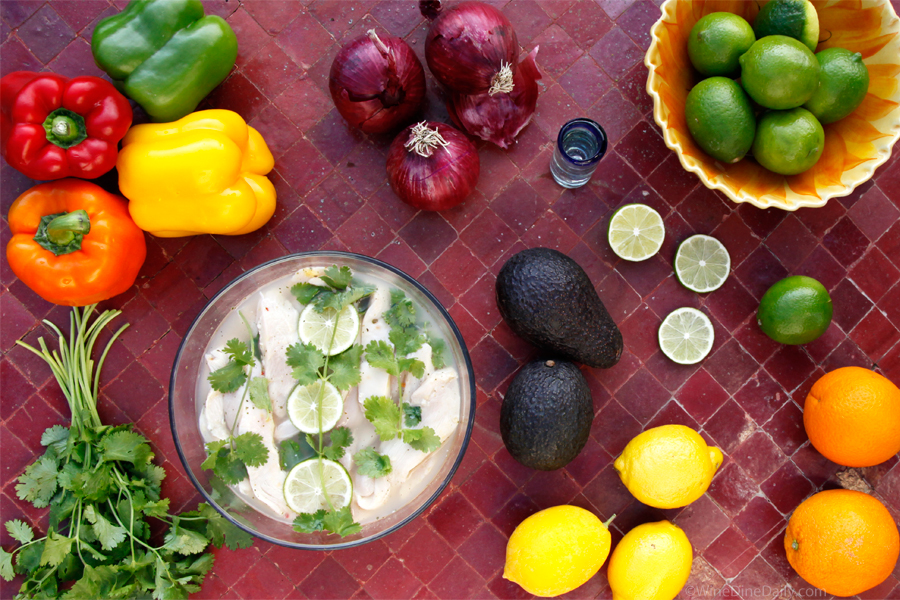 You can thank Corina for her enthusiasm for peppers to end up with such a variety of bell peppers because she kept finding more different colors. In the market it seemed like everybody could only talk about mouthwatering grilled foods and cooling drinks so we hurried back and it was lovely outside that it would have been sinful to stay inside even for a moment so we started chopping the vegetables out in the garden. It took much longer than usual because we kept stopping to admire the flowers. It turned out so fabulous that we will have to make a garden party with this menu soon.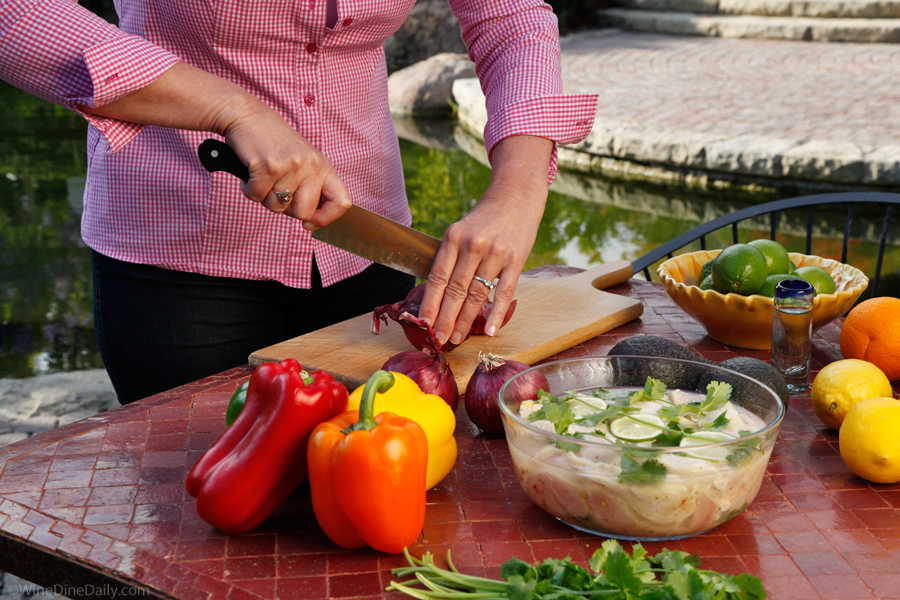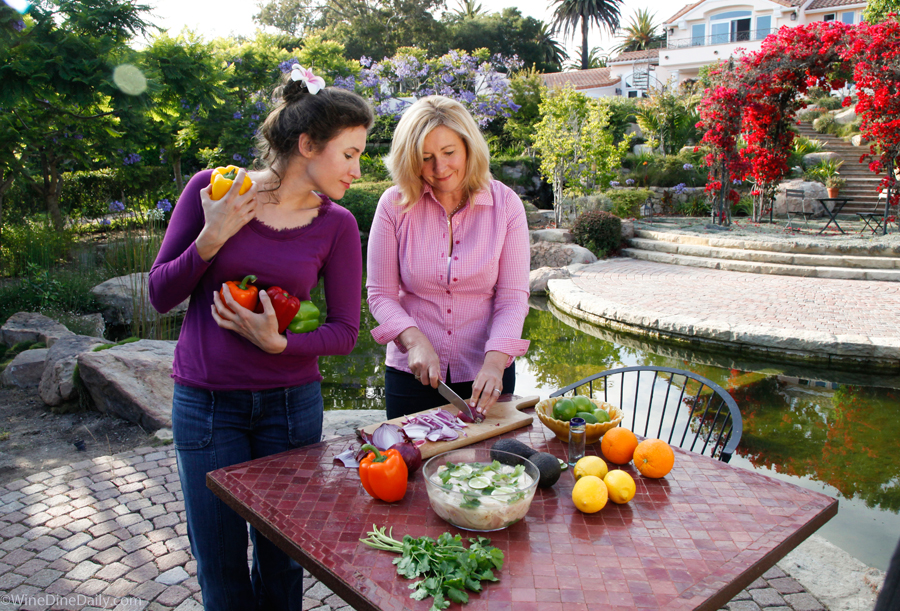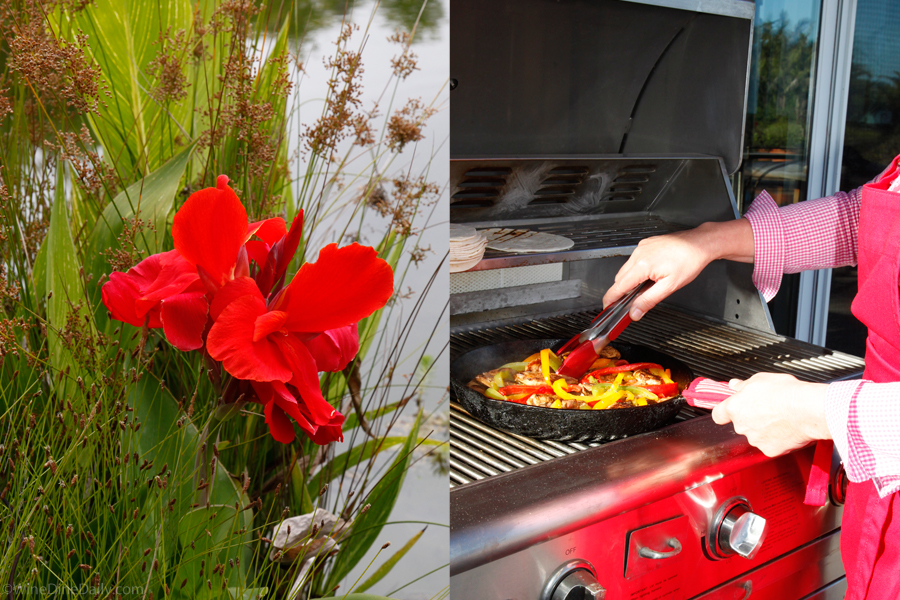 There is nothing like fajitas cooked in hot cast iron skillet to give you that extra delicious layer of flavor. We like to sear the chicken first and add the veggies later so they remain a little crisper and it gives a nice firm bite to your fajita. We love our cast iron pan, even though it seems to weigh a ton, but it is worth the exercise in lifting it to get such fabulous tasting foods. The cast iron skillet is rather inexpensive and you can cook with it on the stove top, oven, on the grill, or on a camp fire, just make sure you have someone to carry it around for you.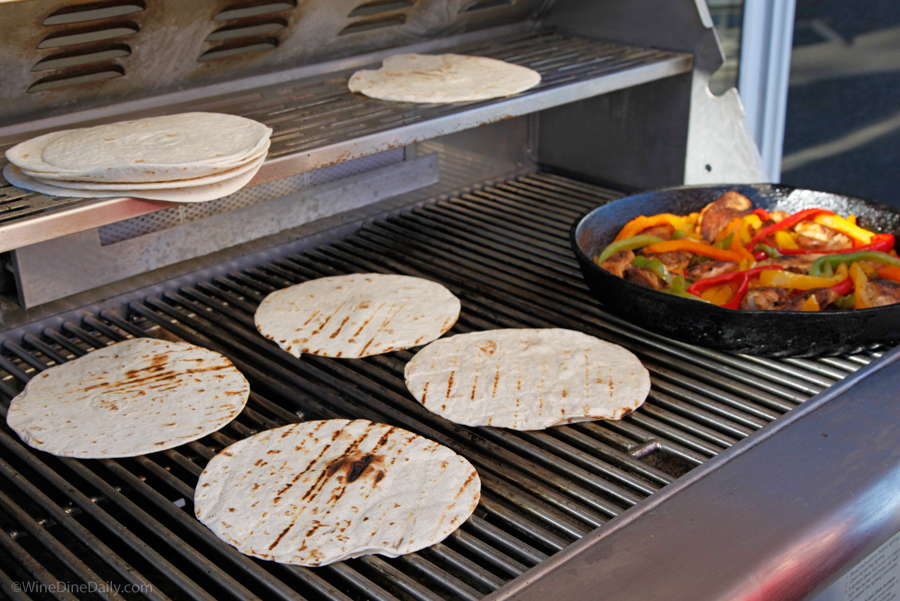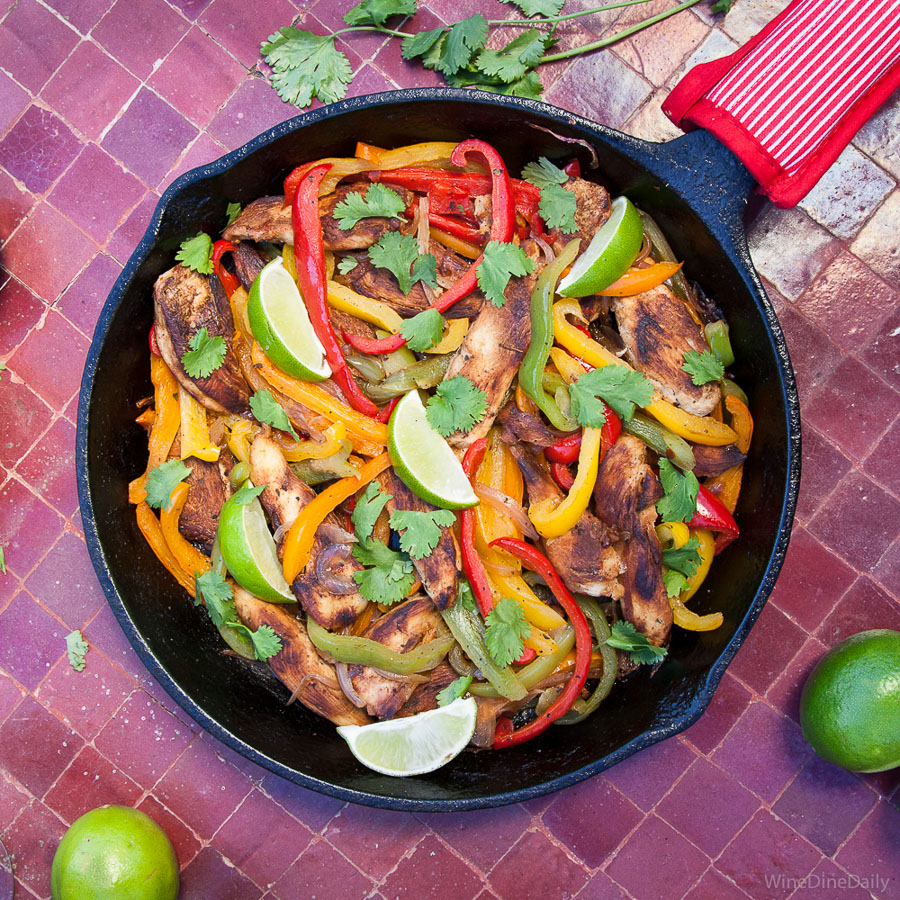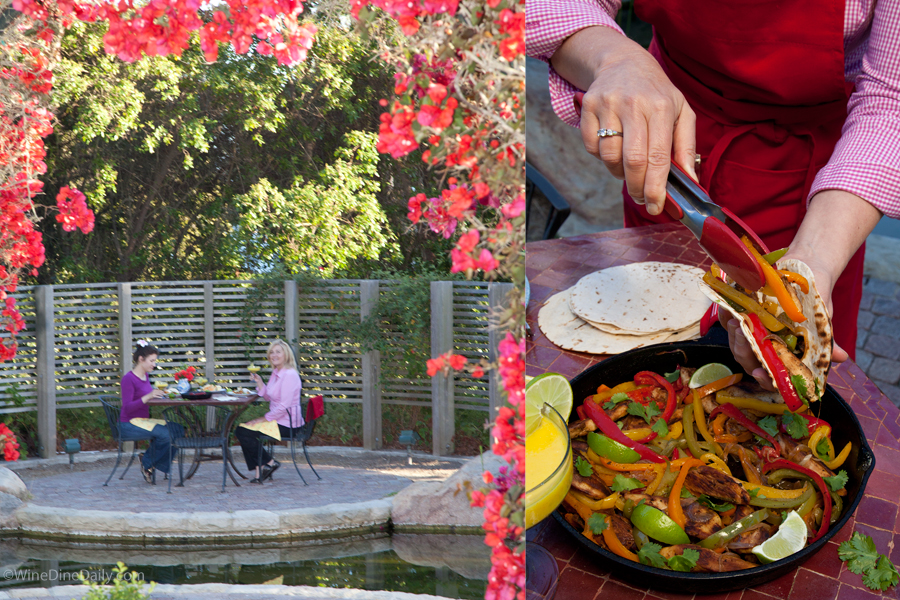 To really take advantage of all this margarita goodness we made a fresh Citrus Margarita to serve along with the Margarita Fajitas. You don't have to wait for a holiday to celebrate this Margarita Madness. It takes no time at all to make this entire meal and you can prepare a few things ahead like the marinade and the citrus juice. It also makes a splendid mid-week meal if you time it right. Now we are ready to enjoy it in the garden on this lovely afternoon. We could sit here all day with a margarita if there wasn't so much to do…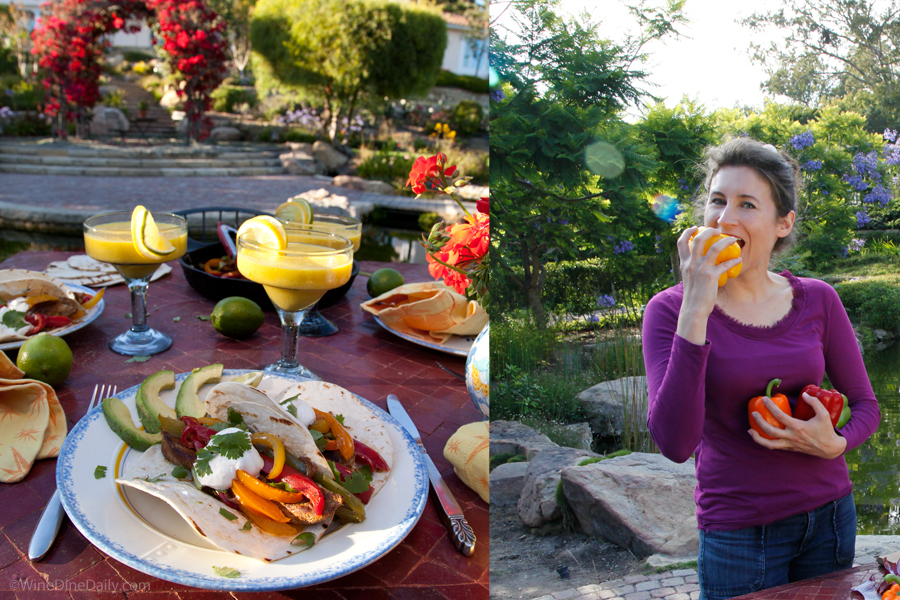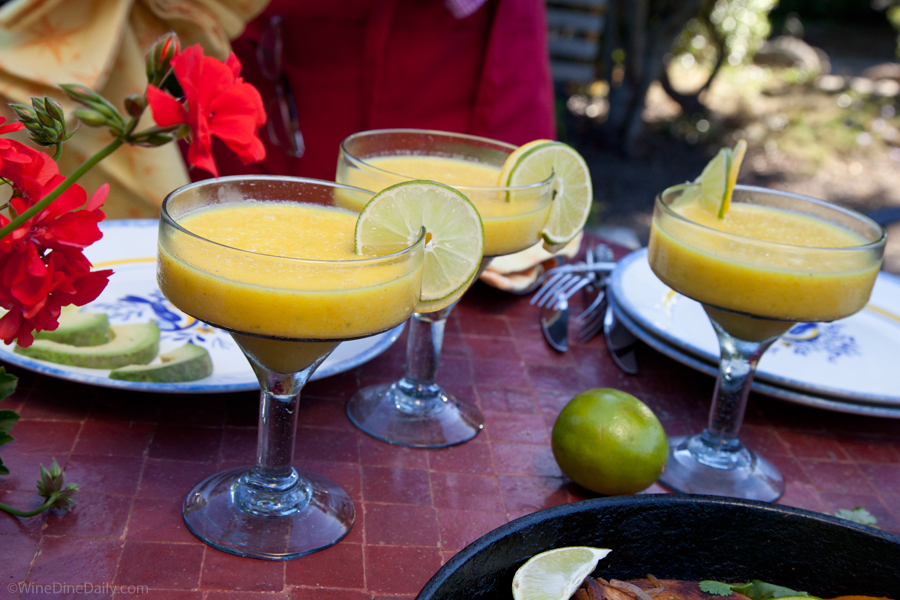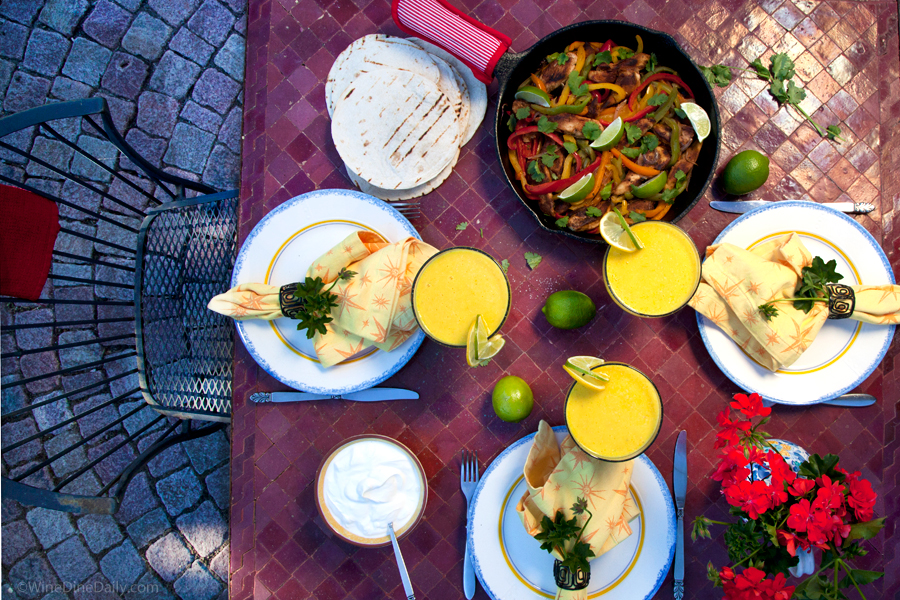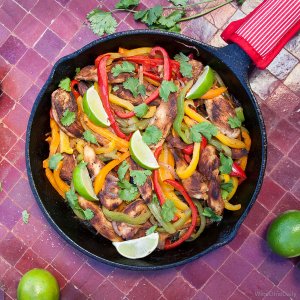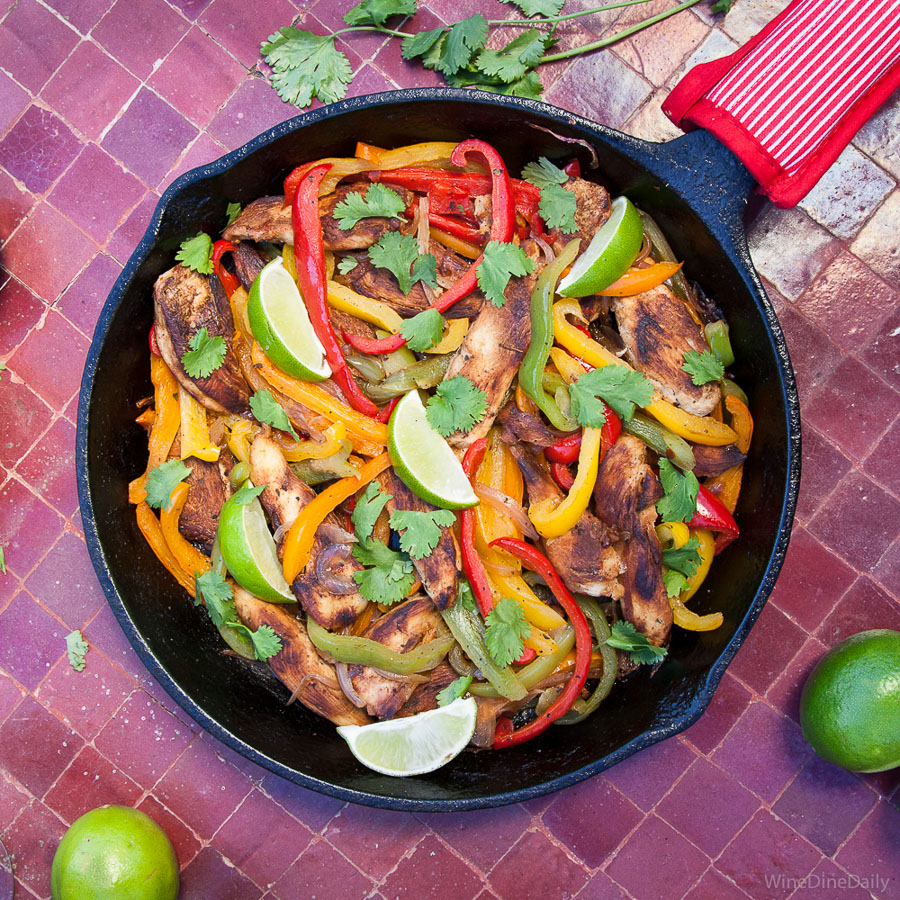 Margarita Fajitas & Citrus Margaritas
Ingredients
For the Margarita Fajitas
4

Chicken Breast

skinless & boneless – cut in thin stripes

Citrus Marinade – recipe below

1

Tbsp

Grape Seed Oil

1

Red Onion - thinly sliced

3

Bell Peppers – Green

Red and 1/2 each of Yellow and Orange Bell Peppers – all thinly sliced

Fresh Cilantro - roughly chopped

1

Lime – cut into 8 wedges

8

Flour Tortillas

8 inches - warmed
For the Marinade
Juice of 1 Lemon

Juice of 1 Lime

3

Tbsp

Tequilla

Mexican Spice Mix of ¼ tsp each of cumin

garlic powder, dried oregano, chili powder, red pepper flakes and freshly ground Pepper.

1

tsp

sea salt

1

Tbsp

Grape Seed Oil

Fresh Cilantro - finely chopped
Instructions
Slice chicken breast evenly into 1-inch strips

In a glass bowl or plastic bag combine citrus juice, Tequilla, spice mix, salt, grape seed oil, and cilantro. Add chicken strips and make sure it is well coated. Refrigerate at least 1 hour and up to 8 hours

Heat a large cast iron skillet on Grill or stove top over high heat and when hot coat pan with 1 tablespoon of grape seed oil. Remove meat strips from marinade and place in the skillet. Sauté meat for 3 to 4 minutes.

Add the onions and bell peppers. Continue to cook by stirring frequently for 5 to 7 minutes longer or until chicken is browned and the vegetables tender. Add the lime wedges

Serve fajita mixture in warm tortillas. Garnish with lime juice, cilantro and sour cream.

Enjoy with a Citrus Margarita and make it a happy day.
Notes
You can serve with optional toppings of
Lime wedges,
Avocado slices,
Yoghurt or Sour Cream
Nutrition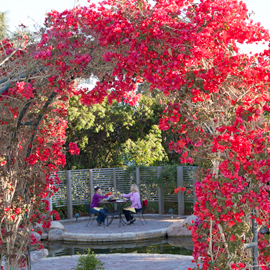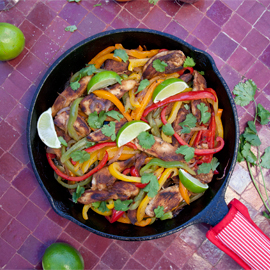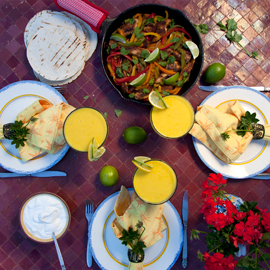 Have a wonderful month of July enjoying the outdoors and hope you can have a margarita day too!