Macari Rose from New York – North Fork Wine Region
Tasting a 2008 Macari Rose from Mattituck, Long Island and talking about the movement towards organic and sustainable farming on Long Island. It is from a cold climate region that has around 35 wineries in the area. We are starting out with the Rose.
2008 Macari Rose: A blend of 45% Cabernet Franc, 30% Merlot, 14% Cabernet Sauvignon, 7% Pinot Noir, and 4% Malbec, this rosé has beguiling aromas of fresh fruit tarts and watermelon. Medium bodied with tastes of red juicy strawberries and mouth-watering summer fruits build to a finish that is clean, fresh and zingy: satisfying, yet tempting.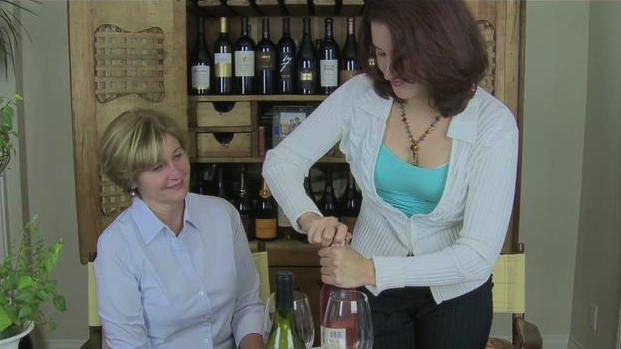 Macari Wine Review – Macari Chardonnay
We are tasting a 2007 Macari Chardonnay from Mattituck, Long Island, which is in the state of New York. A pioneer in the movement towards organic and sustainable farming on Long Island, Joseph Macari, Jr makes a refreshing well balanced Chardonnay with crisp clean notes.
The 2007 Macari Estate Chardonnay is stainless steel fermented which gives it those crisp notes and has
, this wine is a perfect balance of fruit and acidity. It is clean & crisp, refreshing, yet satisfying with a long lingering minerally finish.
Macari Vineyards, located on the North Fork of Eastern Long Island in Mattituck. It is owned and operated by the Macari Family and the Vineyards were established in 1995. The Macari Family has a long history in the area since they have owned the scenic 500 acre waterfront estate for about 50 years.