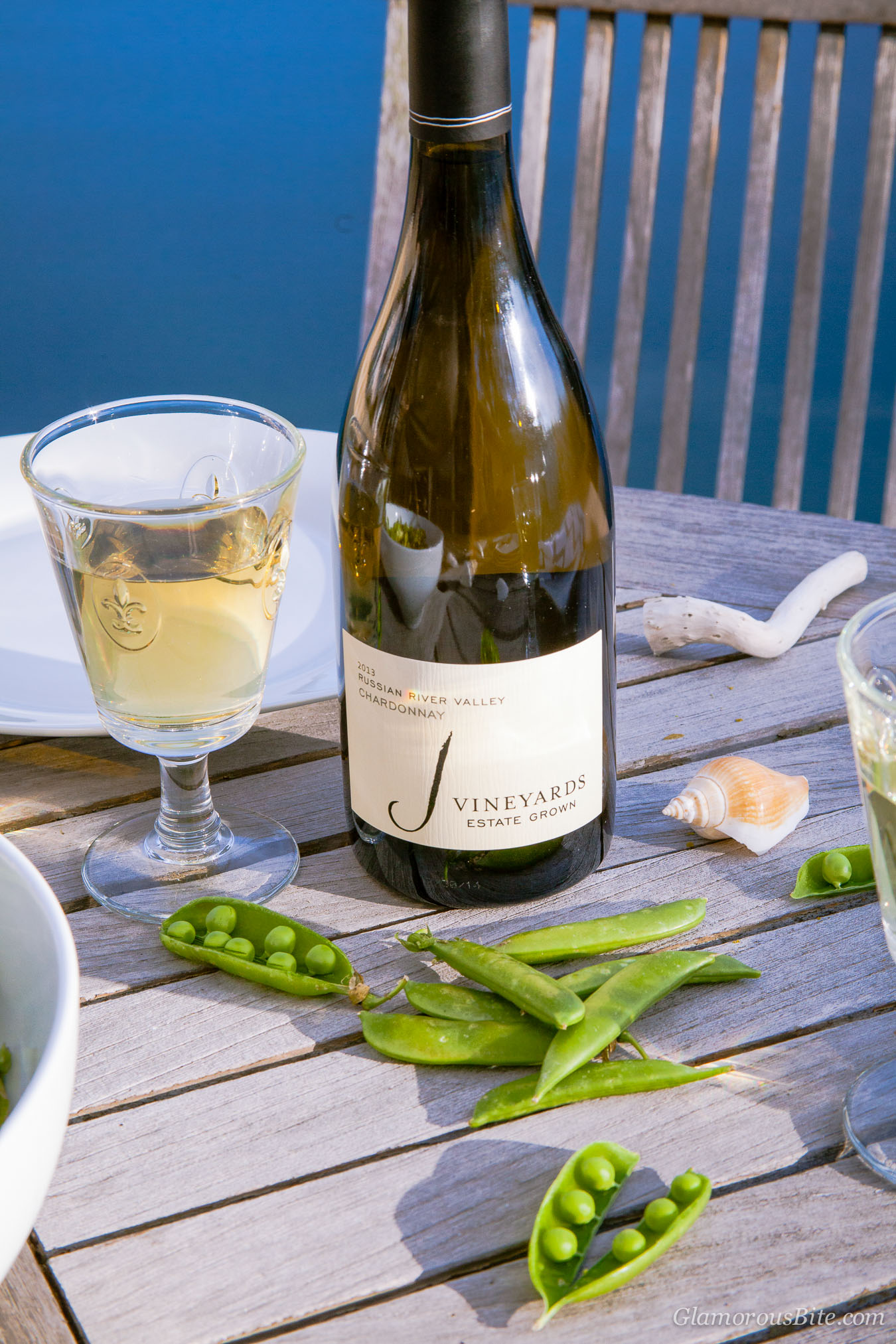 Imagine relaxing in a hammock under a swaying palm tree while you sip a refreshing golden beverage, tropical notes tickling your nose like Spring flowers in bloom. That is what came to mind when we first took a sip of the J Chardonnay Russian River Valley from the J Vineyards & Winery located in Healdsburg California. The beautiful soft golden hue of this wine reflected the sunshine in the glass and aromas of citrus, honey, toffee and pineapple made it feel like a summer getaway.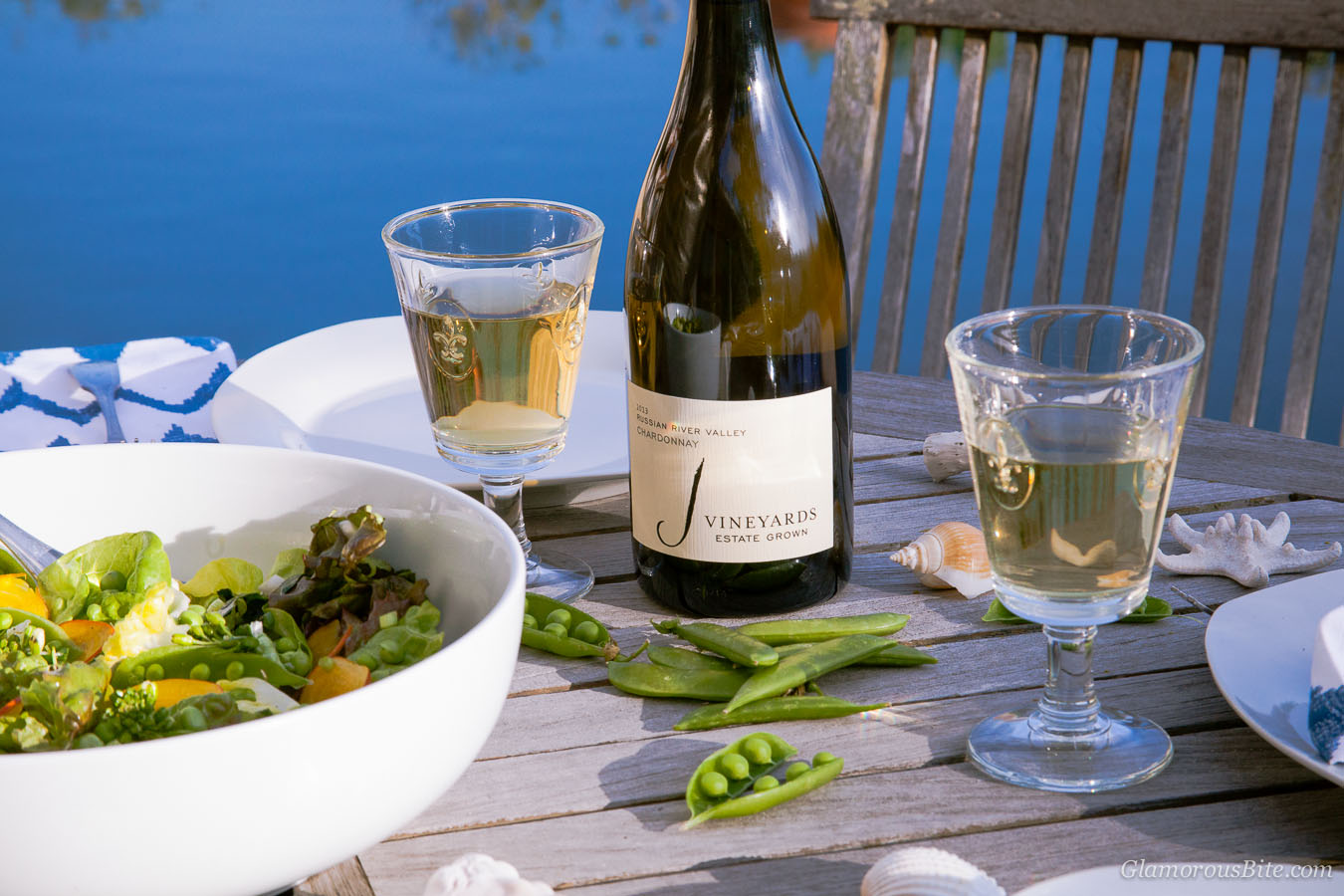 A straightforward Chardonnay, it was soft, round, and very well balanced with light oak. Flavors of stone fruit, tangy citrus and sea salt were embraced by the creamy texture of the J Chardonnay.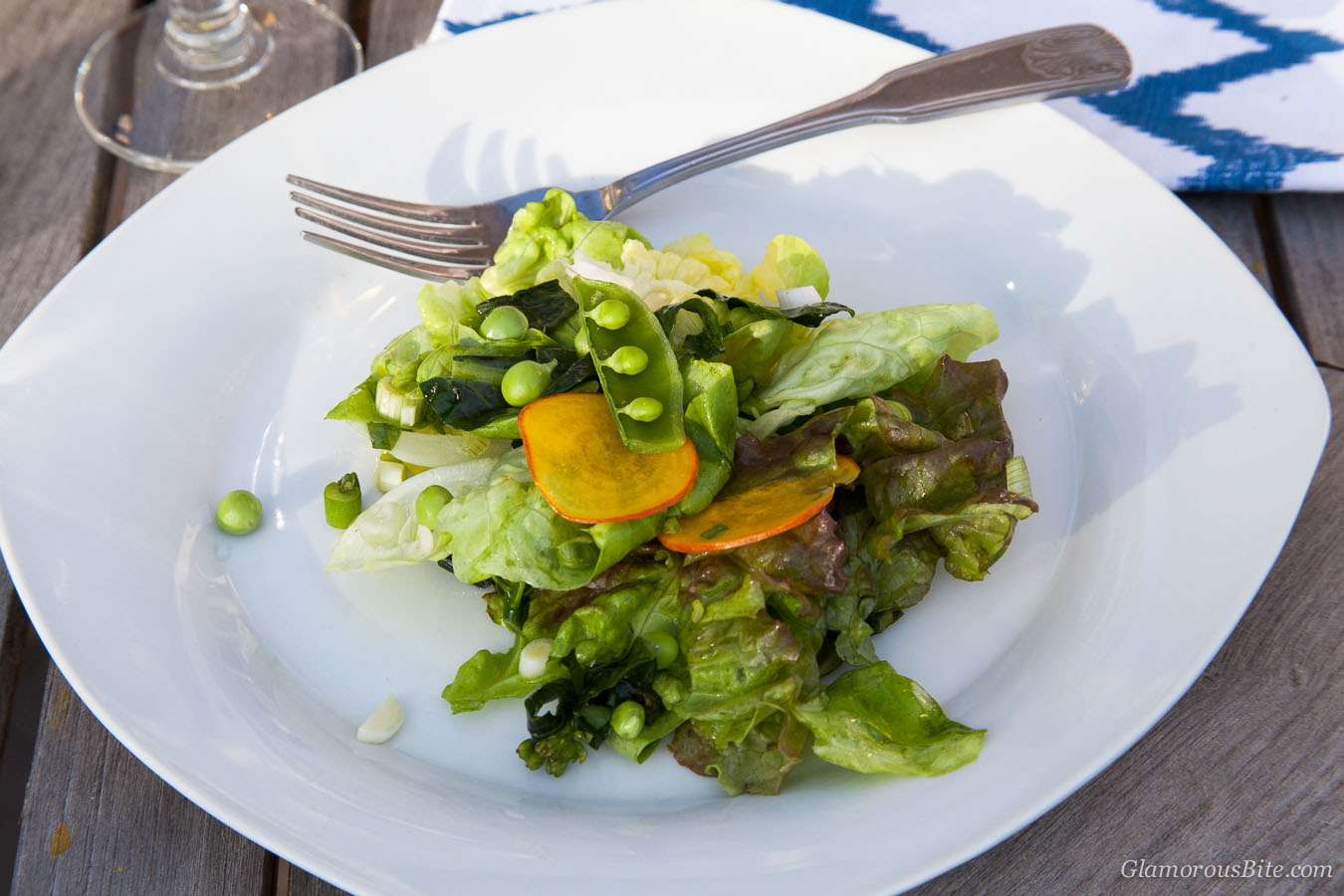 We thought to pair it with something fresh and fitting of the season so we enjoyed this J Chardonnay with our vibrant Farmers Market Spring Salad with Lemon Vinaigrette. The lemony dressing played beautifully with citrus notes of the wine and the creaminess of the Chardonnay calmed the exuberant green flavors of this salad.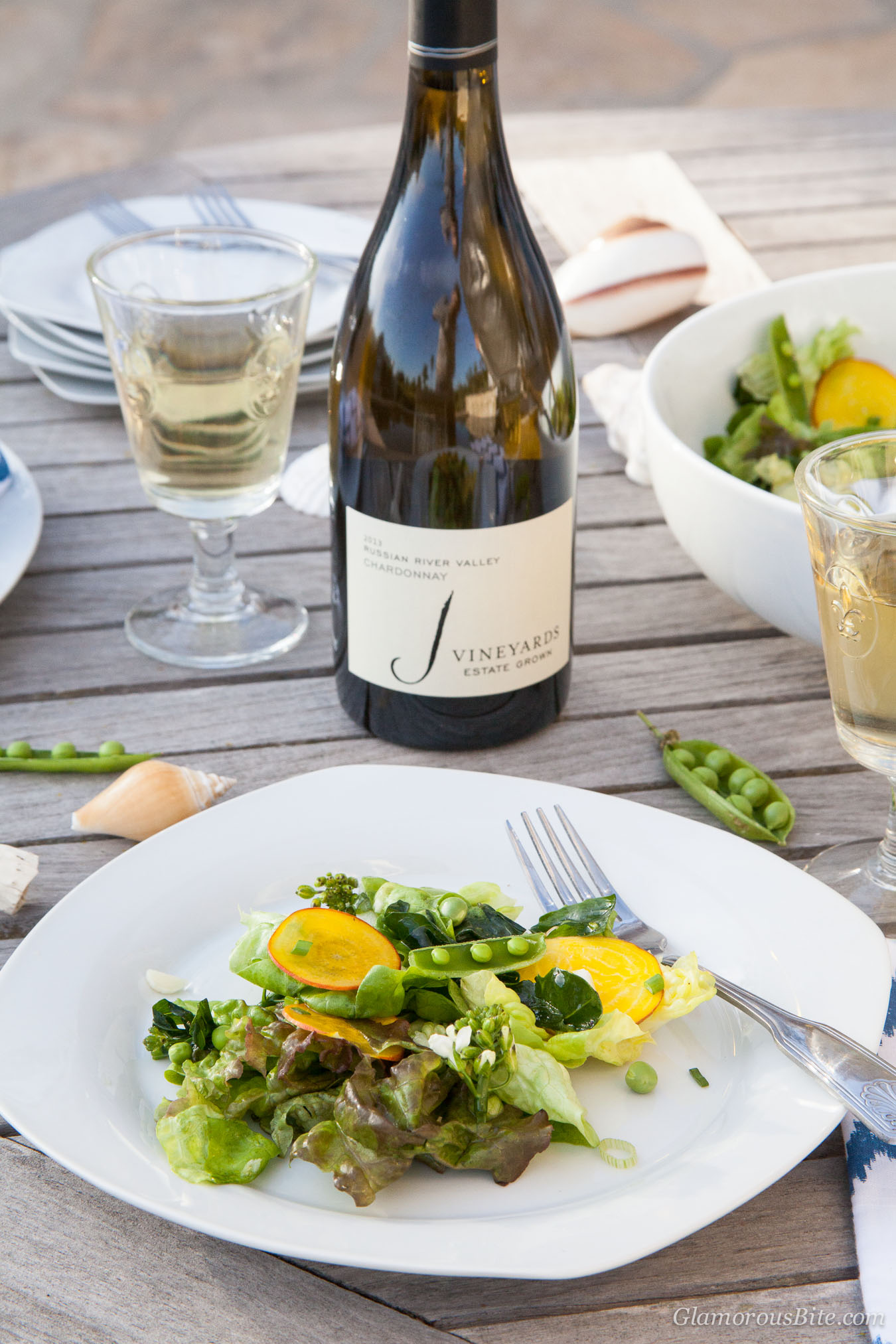 Wine: J Chardonnay 2013
Region: Russian River Valley, California
Winery: J Vineyards & Winery
Varietal: Chardonnay
Color: Soft gold.
Nose: Lemon, honey, toffee, pineapple.
Taste: Stone fruit, citrus, sea salt. Creamy texture.
Body: Medium
Where to buy: www.jwine.com
Price: $28
Pairing Suggestions: Seafood, chicken and light meats, cheeses, salads.
Pork and Cabbage
Poached Halibut with Fennel and Chardonnay
Farmers Market Spring Salad with Lemon Vinaigrette