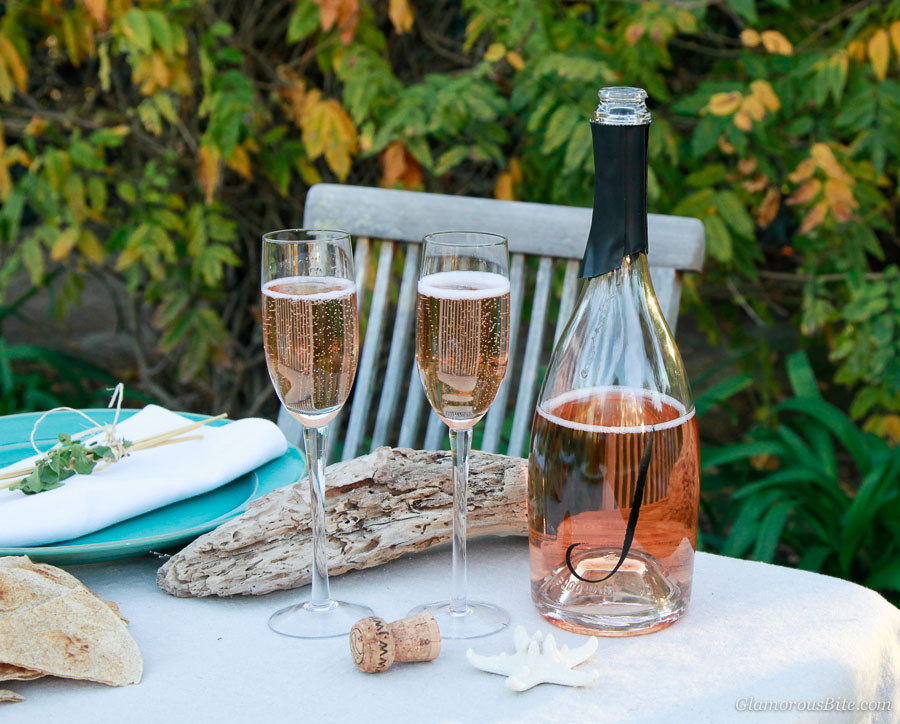 We just adore bubbly with any celebration and it doesn't have to be just for a special occasion to open a nice bottle of sparkling wine or even a Champagne. In the last few months we had several memorable meals with wine pairings and had the joy to review two incredible sparkling wines from the J Vineyards & Winery's, the J Brut Rosé and J Cuvée 20 Brut NV.
We had the pleasure to sip on the J Cuvée 20 Brut NV sparkling wine several times before at the Wine Merchant in Santa Ynez where we paired it with their salmon dish. It still had the same alluring aromas that we remembered and it is nice to find a wine that has a consistent quality and the zippy flavors of lemon and green apple go so well with seafood. This sparkler has great acidity and you can start greeting your dinner guests with the J Cuvée 20 Brut NV wine as an aperitif or continue it with the entire meal or with fried foods or even with a lovely cheese plater.
The J Brut Rosé sparkling wine was a new experience for us and we loved the abundance of fresh strawberry flavors and creamy texture. We have to admit this Rosé lived up to the expectation and beyond with its romantic floral aromas and gorgeous salmon pink color. This is a wine we could definitely imbibe in more often! Judit really likes the label of the bottle since her name also starts with a "J." As you can tell, we are in love with Rosé sparklers and for both of us they are a first choice if we have a selection of sparkling wines to choose from. We do prefer the drier French style that is not too sweet and this J Brut Rosé could easily have a passport from France with its quality and style.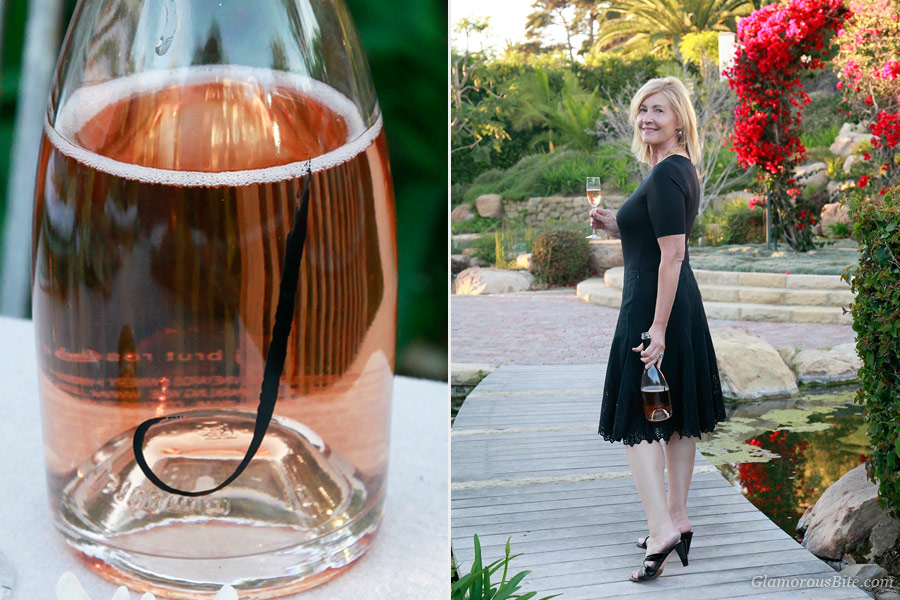 The J Vineyards & Winery is located in Healdsburg in the Russian River Valley of Sonoma County, California and was founded in 1986 by Judy Jordan a second generation vintner and an inspiring and incredibly accomplished lady. Another important lady in this wine venture is Melissa Stackhouse, who is the winemaker and is a crucial member of this certified sustainable winery. It is nice to know where your wine comes from these days and that there is care being taken of the environment. We hope to visit the winery the next time we are in the Napa region, especially the "Bubble Room" where you can enjoy wine and food pairings with a unique five-course meal that includes small-production and rare wines. Thank you J Vineyards & Winery for sharing J Brut Rosé and J Cuvée 20 NV Brut wines with us.
We had so much fun trying this wine we made a short video of tasting the J Brut Rosé.
We first paired them with Roasted Chicken and Delicata Squash for a Thanksgiving feast and then purchased a bottle of J Brut Rosé for a New Year's toast. Remember these two sparkling wines wines the next time you need an exquisite bottle of sparkling wine for your event or as a hostess gift.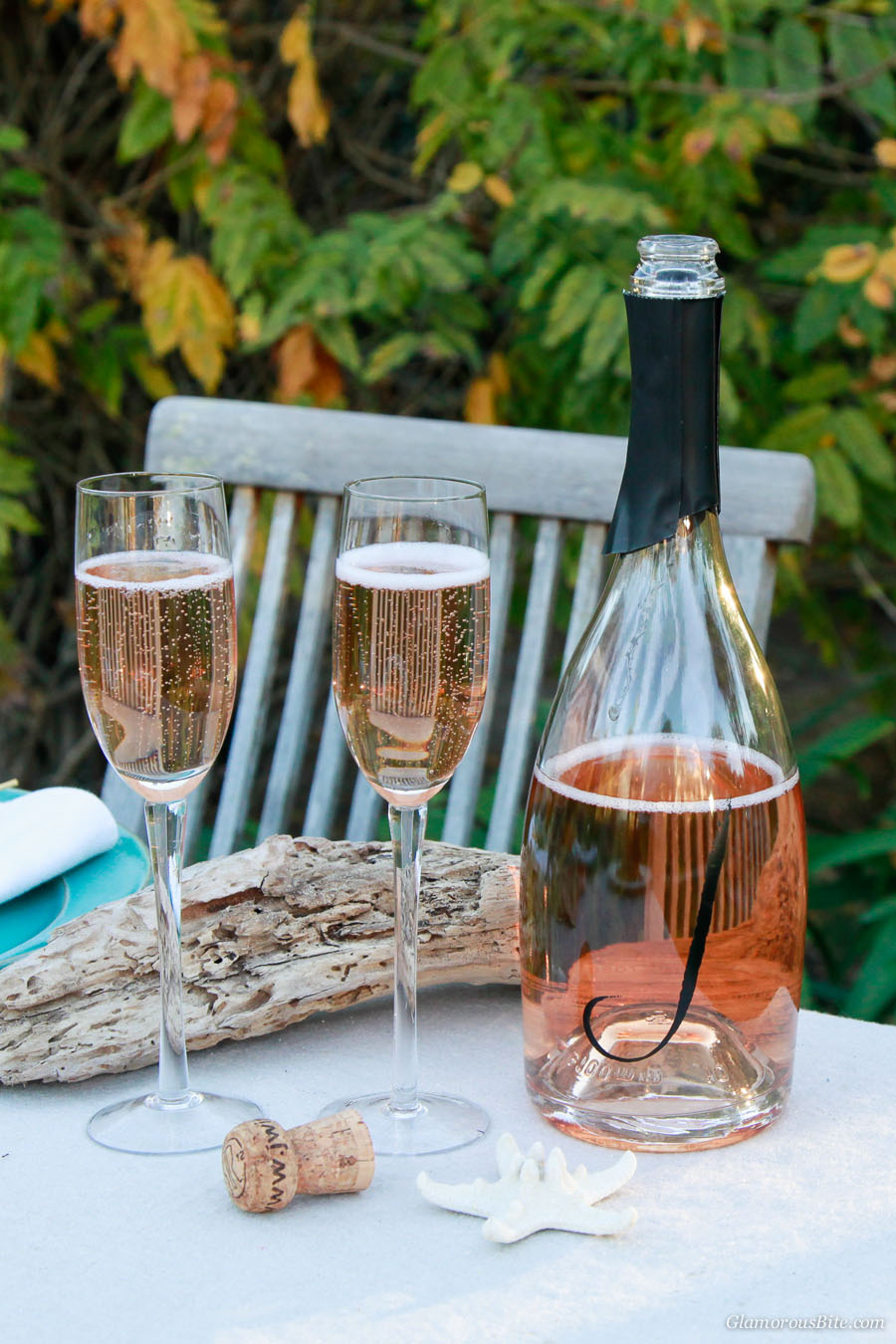 Wine: J Brut Rosé
Region: Russian River Valley, California
Winery: J Vineyards & Winery
Varietal: 66% Pinot Noir, 33% Chardonnay, 1% Pinot Meunier
Color: Pink salmon hue.
Nose: Raspberry, floral, and warm brioche.
Taste: Wild strawberry, fresh pomegranate, and vibrant forest berries. Creamy texture.
Body: Medium
Where to buy: www.jwine.com
Price: $38
Pairing Suggestions: Seafood, strawberries and raspberries, fruity dessert, trifle, or as an aperitif.
Salmon Kebabs with Dill Yogurt Sauce
Delicata Squash with Pomegranate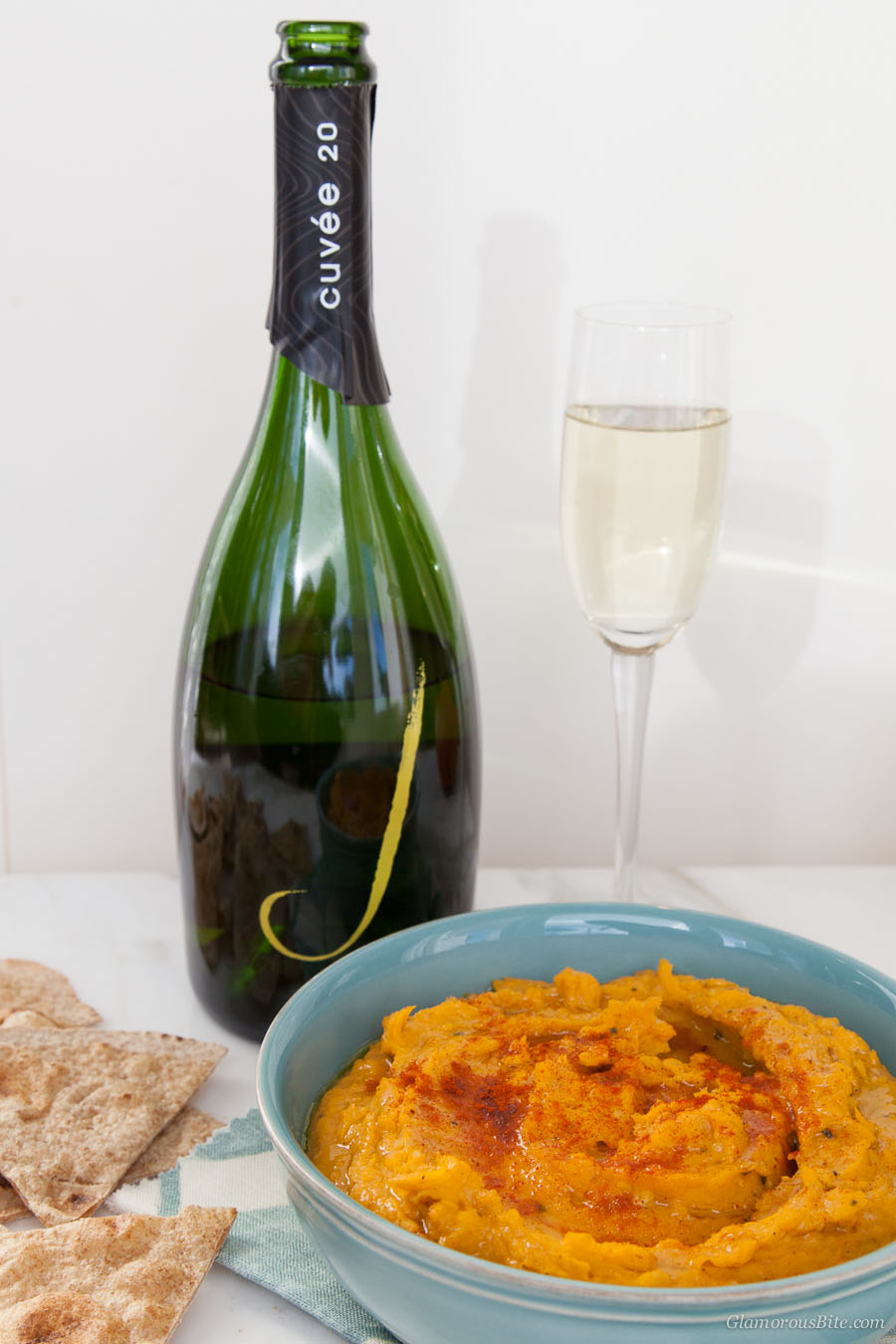 Wine: J Cuvée 20 Brut NV
Region: Sonoma County, California
Winery: J Vineyards & Winery
Varietal: 54% Chardonnay, 44% Pinot Noir, 2% Pinot Meunier
Color: Pale sunny yellow.
Nose: Peach, pear, and grapefruit.
Taste: Lively and entertaining starts with strong bubbles and a sweeter note then ends with green apple and lemon zest. Flavors of apple, meringue pie, stone fruits, hazelnut, fennel, apricot, bitter almonds, and sea salt.
Body: Medium
Where to buy: www.jwine.com
Price: $28
Pairing Suggestions: Seafood, chicken, lighter meats, fried food, cheeses, or as an aperitif.
Pumpkin Hummus
Poached Halibut with Fennel
Roasted Chicken with Curry and Paprika
Salmon Kebabs