This quick and healthy gluten-free Italian chicken sausage and white bean stew one pot meal will give you rich earthy taste of comfort and plenty of time to enjoy the day.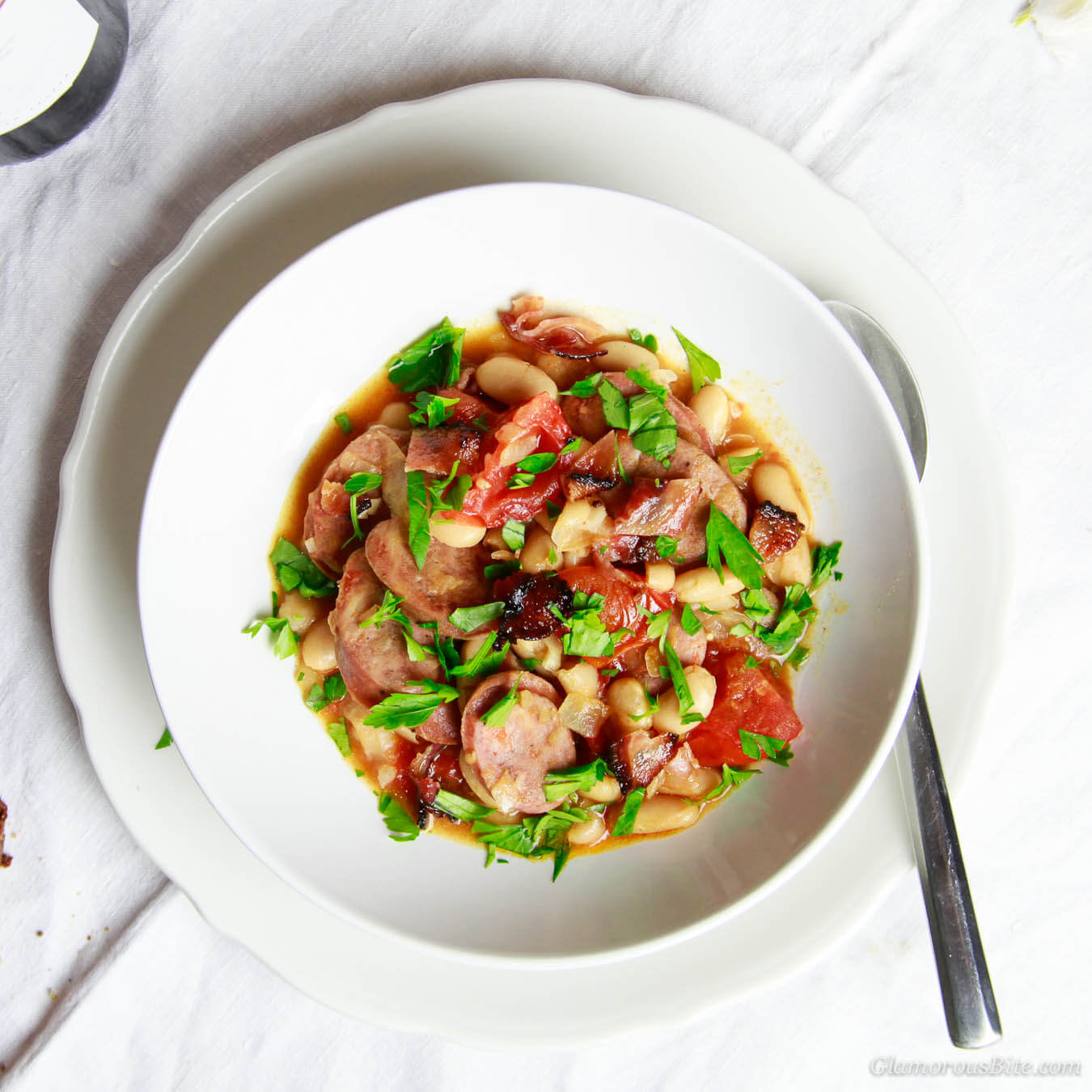 As June gloom hoovers over the coast with a thick gray foggy layer on most mornings, many Santa Barbara residents head to the mountains to bask in the sunshine. We too need a little break from the endless morning fog and could not wait to head to the mountains for fresh air. We just love the mountain air and since it was a foggy day along the coast we decided to head to the Santa Ynez Mountains in the Los Padres National Forest for a little hike. The sun shone brightly in the mountains and you could only see a thin layer of fog in the distance.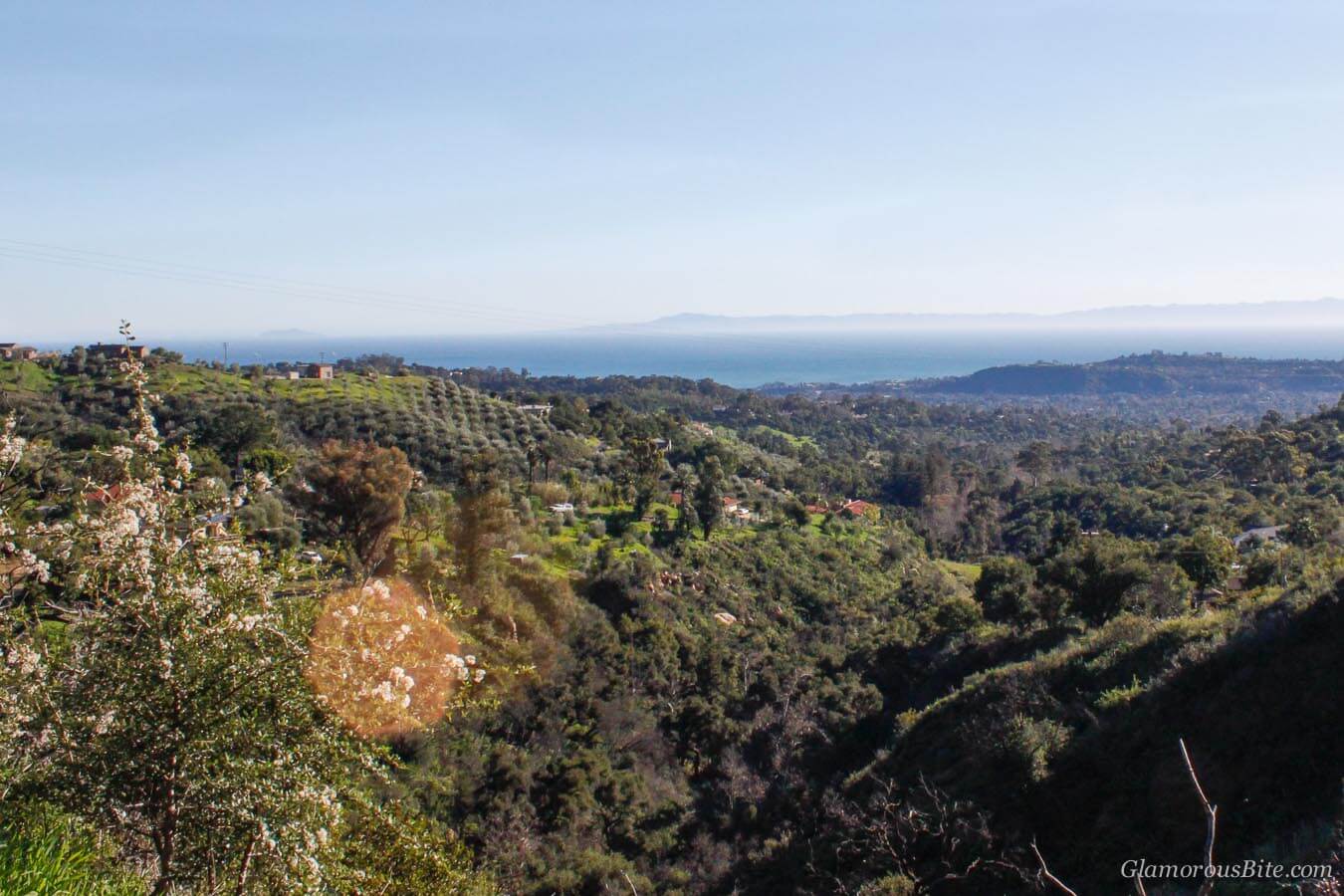 We found our way to one of the most popular hiking trails that leads to Inspiration Point. Talking about inspiration, we were already chatting about what to eat after the hike and we only had a little snack with us of apples. Hiking up above the city you see many charming cottages with red roof tiles peeking through the foliage and shrubs, with olive trees dotted along the hills and you get transported to Tuscany. The scenery looked like Italy and we immediately craved the good comforting Tuscan flavors.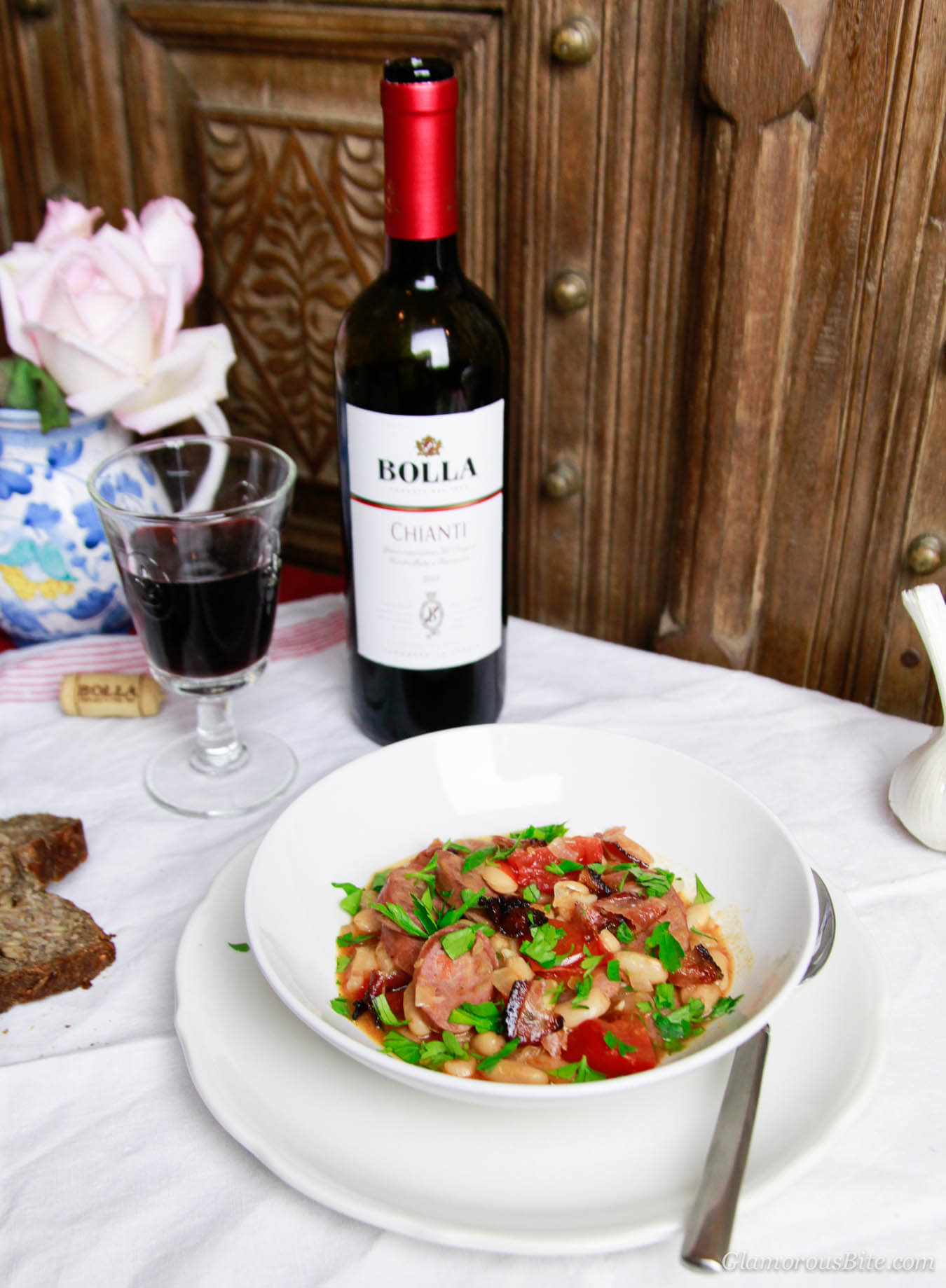 With all that uphill hiking we really got hungry, but no one wanted to stop at the store so we just had to think what was in the fridge and pantry. We always have tomatoes, onions, and canned beans for an emergency, we knew we could make a quick and tasty dish. Hmm…chicken sausage, white beans, tomatoes, onions. Well these ingredients would be perfect for making a simple Italian Chicken Sausage and White Bean Stew!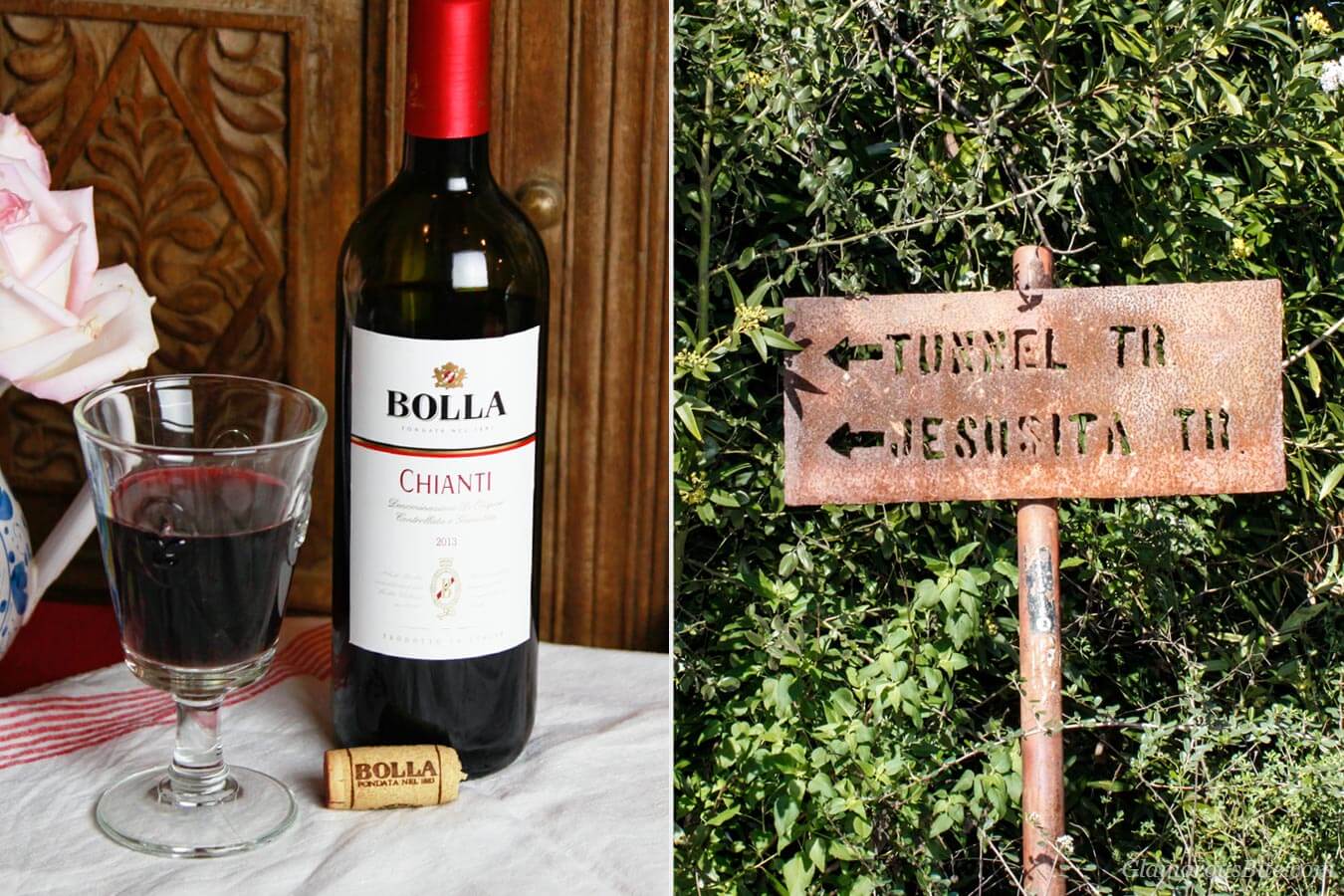 .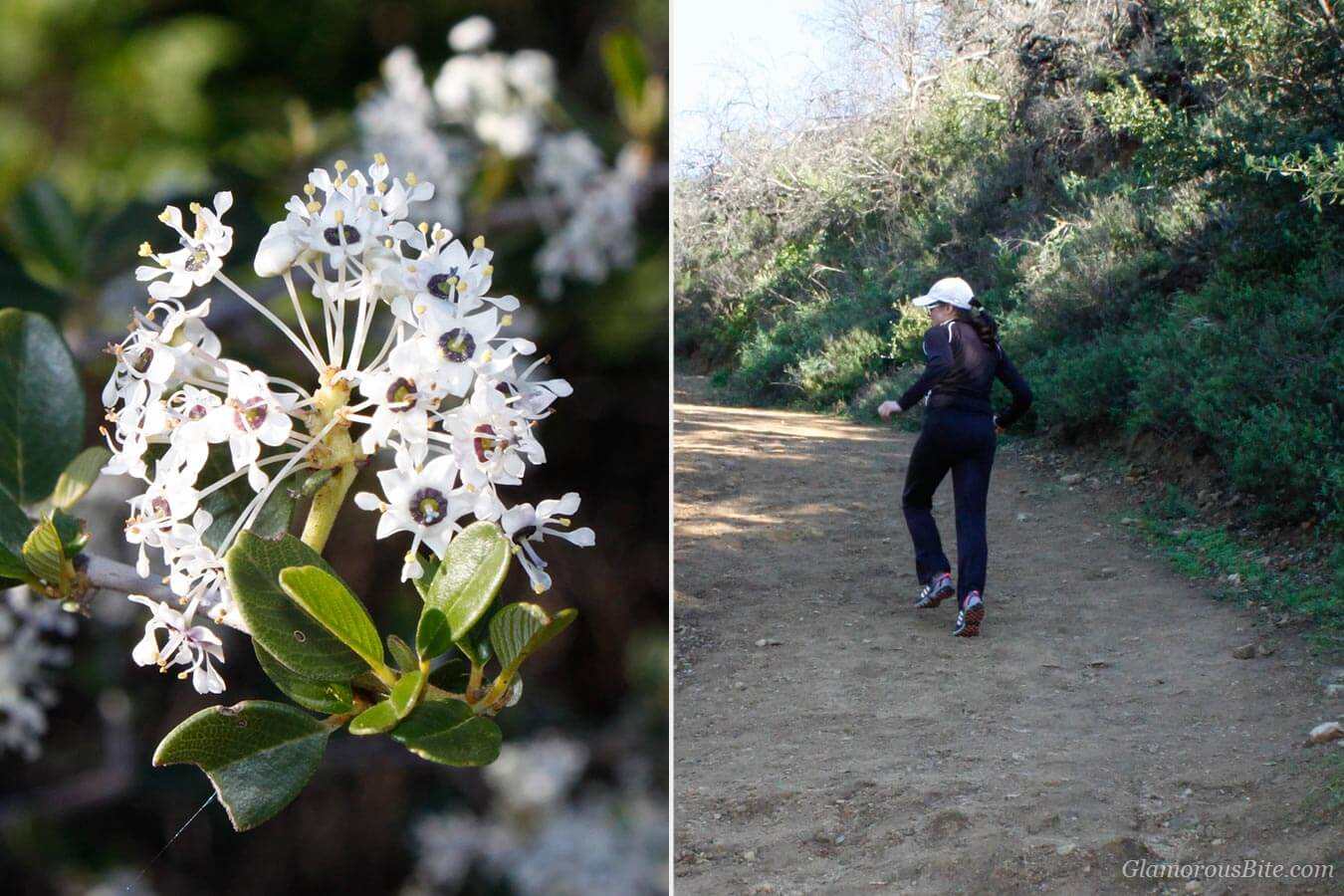 The trail starts at a water treatment plant and is partially paved then heads steeply upsilon a winding dirt road. You can reach Inspiration Point form Tunnel Trail or the Jesusita Trail and it is about a 7 mile round trip hike with an elevation up to 1200 feet. Jesusita Trail winds along the San Roque Creek, which was sadly not bubbling with water since California has been in a terrible drought for many years now. It can be a little bit of a steep uphill ascend and there is not a lot of shade on the trail, but the climb is surely worth it when you reach Inspiration Point and get a breathtaking view of the city of Santa Barbara and the Channel Islands in the distance.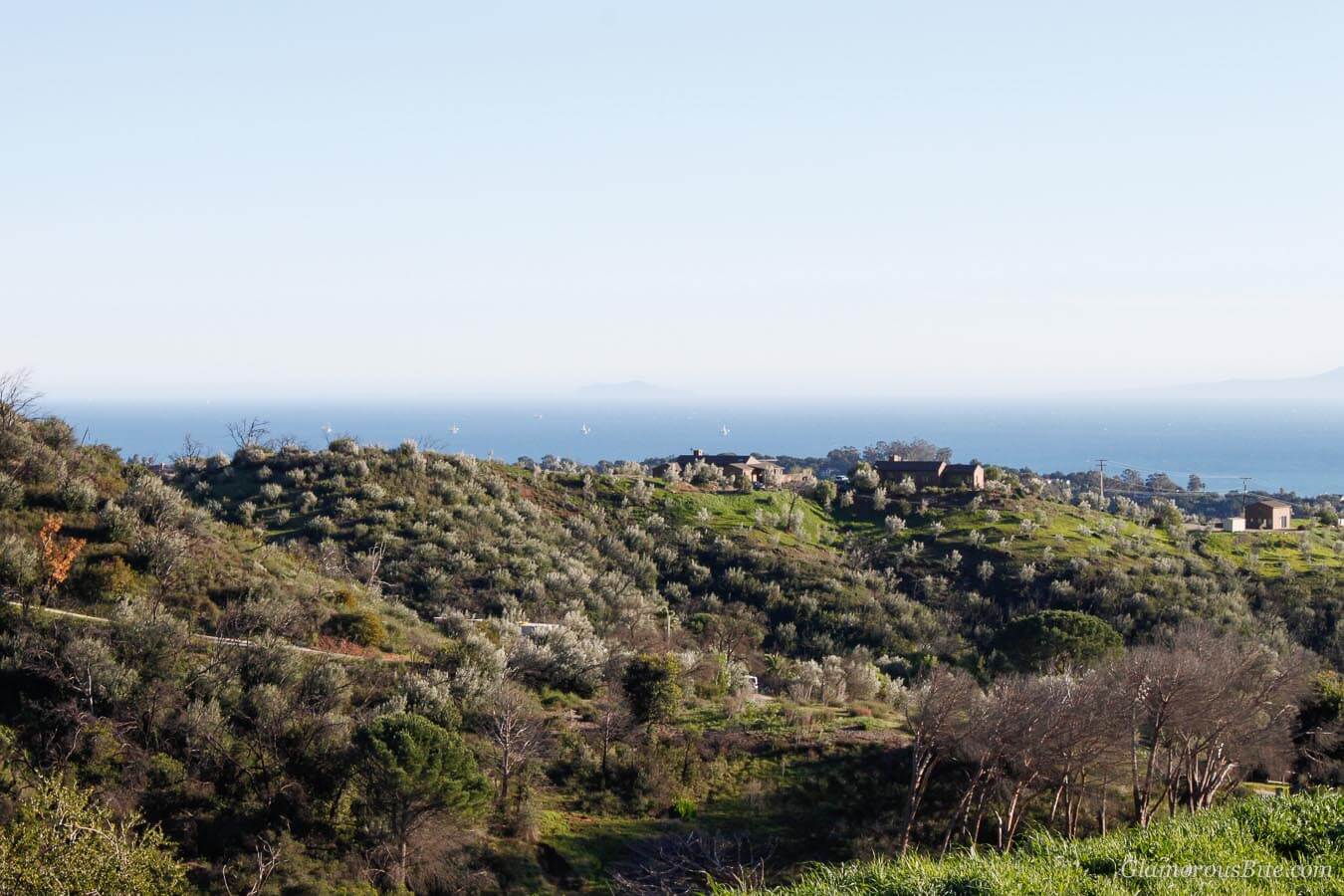 As we were absorbing the beauty of the scenic views our stomachs were grumbling and we were ready to head back and eat something homemade and nourishing. We have tried many sausages with this dish until we found the just right one that had good simple ingredients. Aidells smoked Chicken & Apple sausage is already pre-cooked an naturally tender.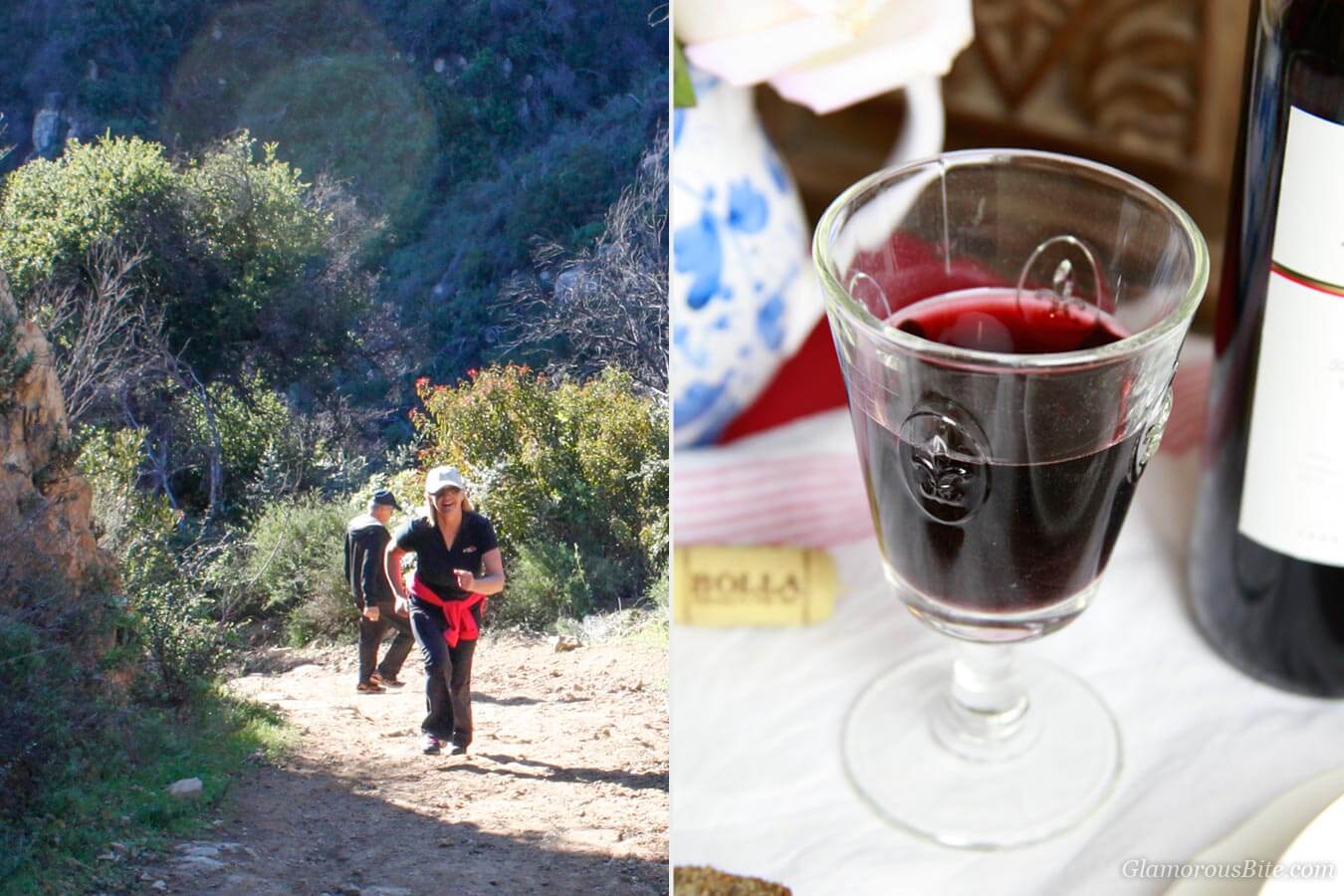 For this Italian Chicken Sausage and White Bean Stew recipe we got Aidells Chicken & Apple Smoked Chicken Sausage since it contains no nitrites, no added hormones, and is Gluten Free. With our Clean and low-carb cooking we  were really happy to find a packaged sausage that had natural ingredients and no nitrites.
Aidells All Natural Chicken & Apple Sausage is made from chickens that were raised without hormones, a spice blend, and Washington state farm apples. Please let us know if you found any good tasting healthy sausage, we are always on lookout for more food items to add to our favorite list. Sausage Nutritional Info: 1 link (91g), Cal 180, Fat 13g, Sat Fat 4g, Carb 3g, Fiber 1g, Sugars 2g, Protein 13g.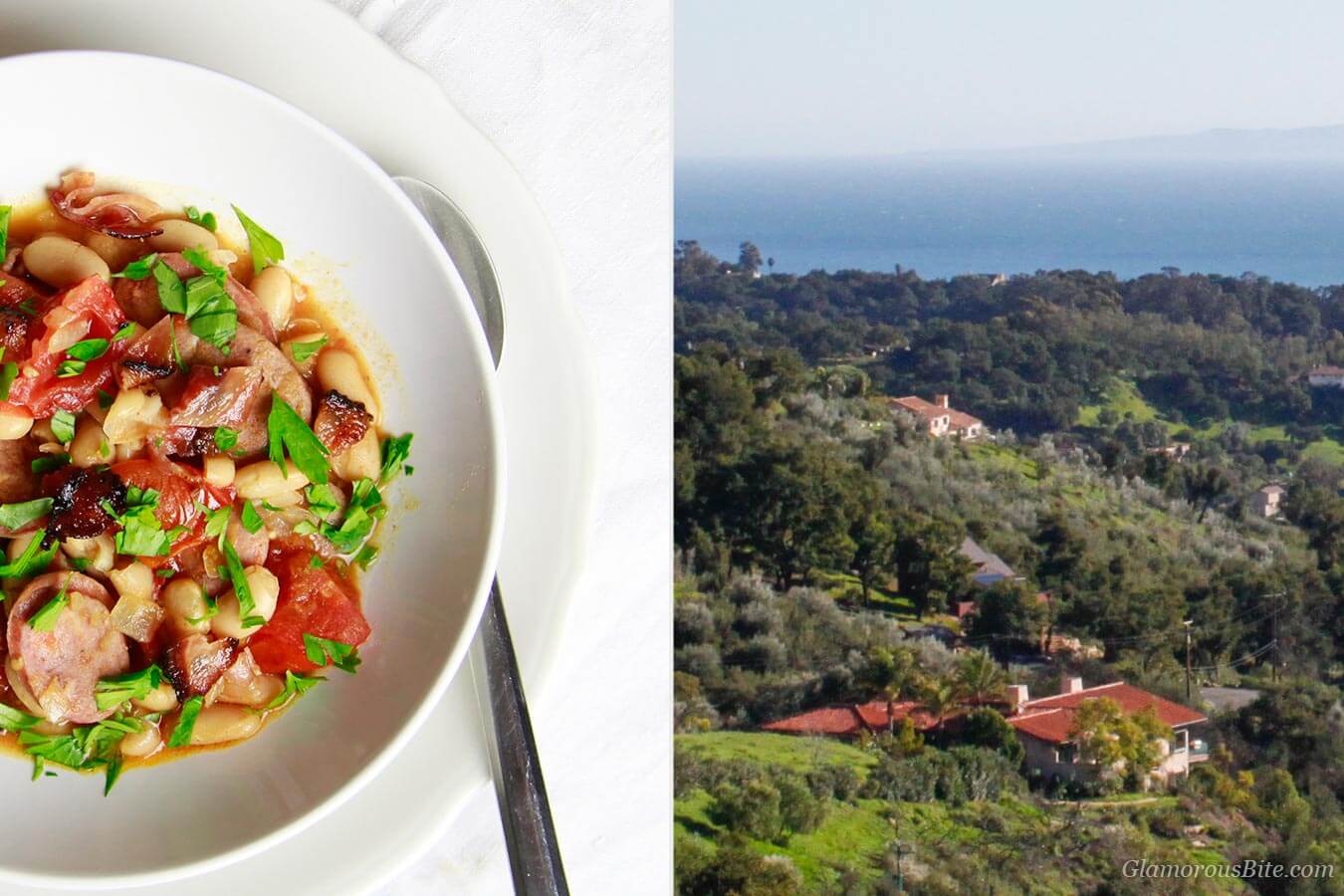 Sausages have gotten a bad reputation these days with so many synthetic ingredients and poor quality meat, however growing up in Europe, we had a different experience of sausages, where they are made fresh at the butcher shop with quality meats and spices. They are a staple of the European weekday family meal and the so called fast-food that you can grab on the go. We had no idea there could be so many unnatural ingredients added to sausages until we came across hot dogs in the states so we do look at the ingredients if we buy packed sausage or get them from our local market meat counter.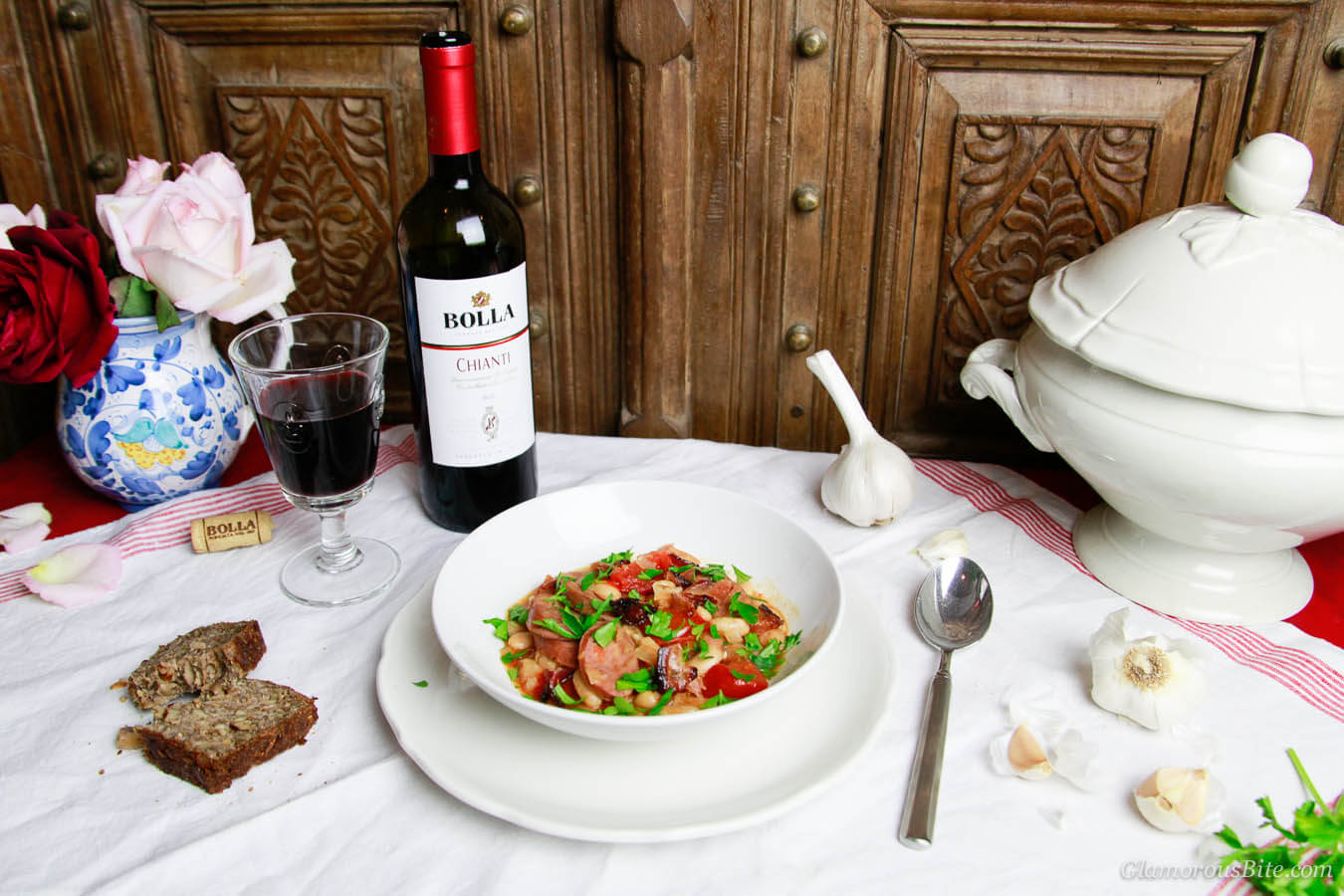 We got introduced to this popular Tuscan dish of Italian Chicken Sausage and White Bean Stew in a small restaurant (we forgot the name!) on the outskirts of Florence and it became one of our fast go-to recipes when we don't have a lot of time for dinner to be ready. You can make this Italian Chicken Sausage and White Bean Stew recipe in so many variations with black beans, bell peppers instead of tomatoes, and if you don't watch your carbs then by all means add some potatoes – it doesn't have to be complicated.
Feel free to add additional chicken stock if you wish to have a more soup-like consistency. We enjoyed this Italian Chicken Sausage and White Bean Stew with a Bolla Chianti DOCG from Tuscany, Italy. You can pair it with a Tuscan Chianti or other medium bodied dry red wine or simply sparkling water.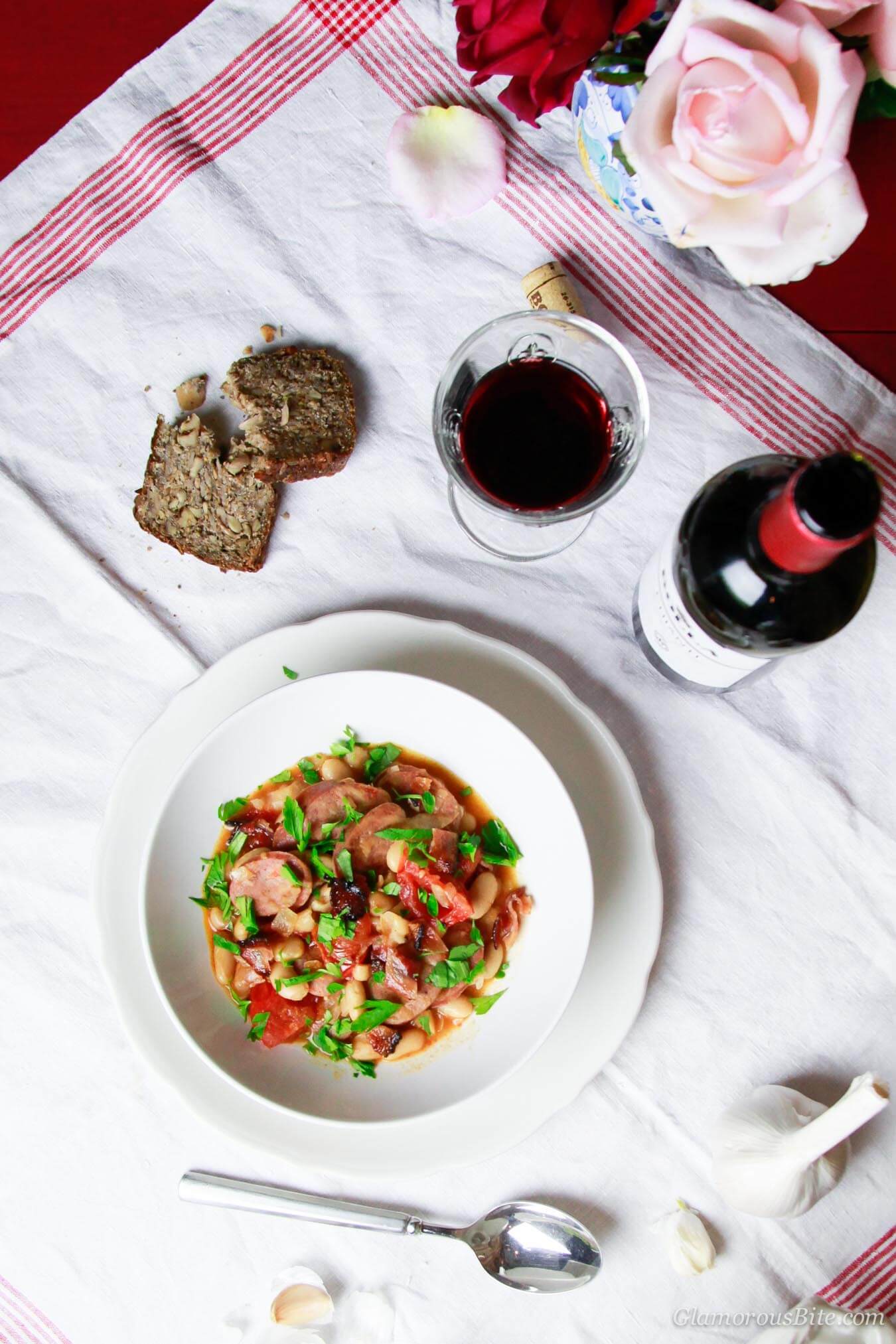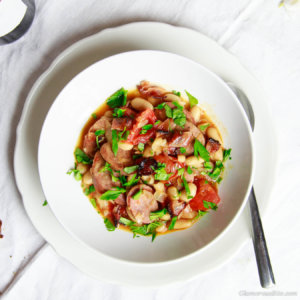 Italian Chicken Sausage and White Bean Stew
Quick and healthy Italian chicken sausage and white bean stew one-pot meal will give you rich earthy taste of comfort and plenty of time to enjoy the day.
Ingredients
1

Tbsp

Olive Oil

2

Thick Slice of Natural Bacon - roughly chopped

4

Natural Smoked Chicken Sausage

1

Small Onion - finely chopped

3

Garlic Cloves - minced

6

Vine-ripe Tomatoes - quartered

2

15 ounce cans Cannellini Beans drained and rinsed

1 to 2

Tsp

Cumin

1/2

Tsp

Himalayan Salt

1/8

Tsp

Black Pepper - freshly ground

5

Fresh Basil Leaves or 1 Tsp Dried Basil

2

Bay Leaves

1

cup

Organic Chicken Broth

1

Tbsp

Apple Cider or Balsamic Vinegar

2

Tbsp

Fresh Parsley - roughly chopped
Instructions
In a heavy pan heat olive oil over medium-high heat. Fry the bacon in the hot oil until crisp and with a thong transfer to a paper towel lined plate.

Add the sausage to the same pan and sear for about 2 to 3 minutes or until nice brown on all sides. Transfer to a cutting board and let it rest for a few minutes, then slice into 1/2 inch thick pieces.

In the meantime, add onions to the pan and sauté until golden brown. Stir in the garlic and continue to saute for another minute.

Add the chopped tomatoes and the rinsed white beans. Season with cumin, Himalayan salt, pepper, herbs and stir well.

Pour in chicken broth then add and vinegar.

Return half of the bacon bits and sliced chicken sausage to the pan and give a good stir. Cover the pot and cook on medium heat for 10 minutes, stirring occasionally.

Serve with crispy bacon and with a sprinkle of parsley over the top.
Diet: Gluten-Free, Low-carb, Diabetic Friendly, Refined Sugar-free.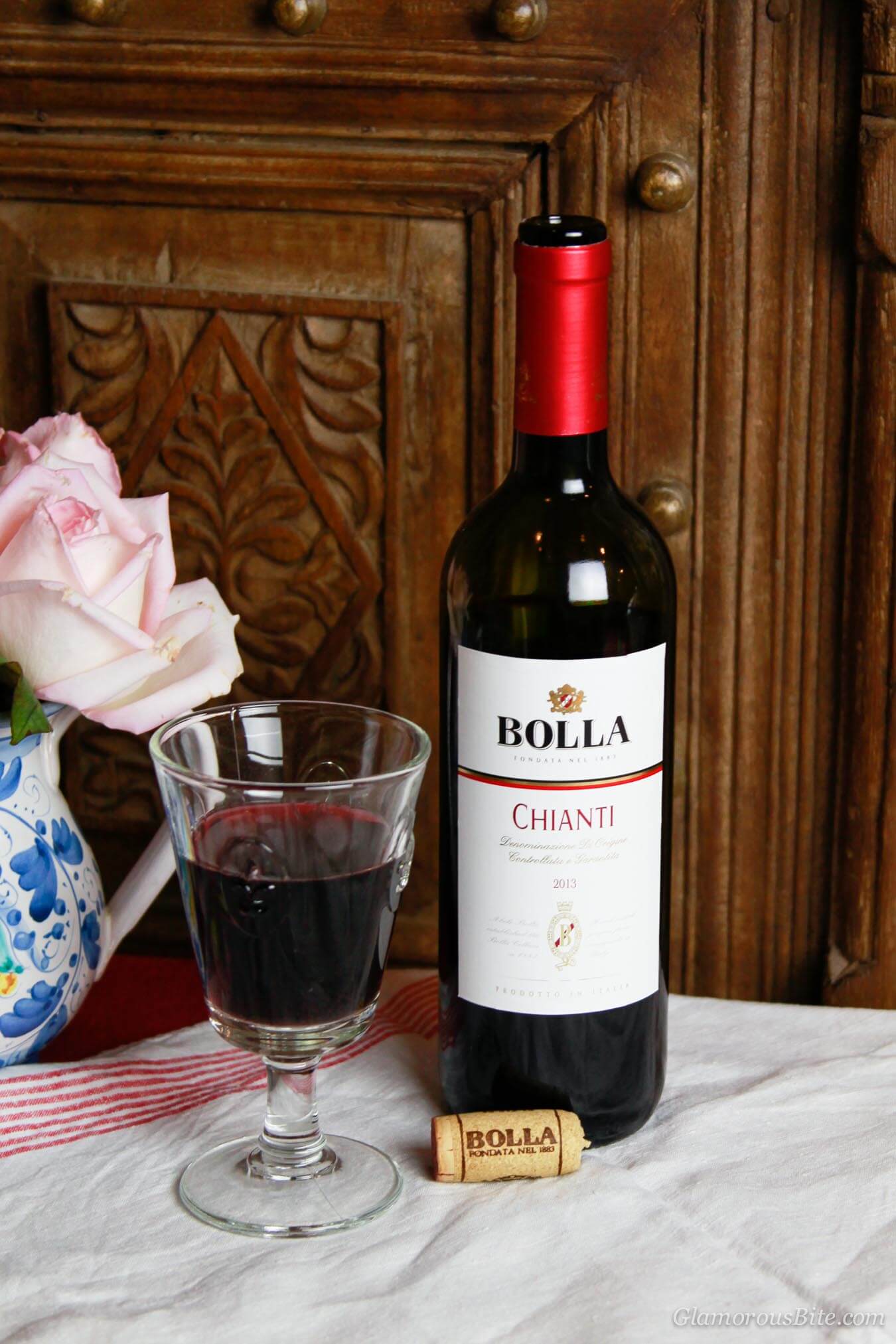 .
Glamorous Food & Wine Pairing: We paired this dish with a Bolla Chianti DOCG from Tuscany, Italy. With deep berry and cherry flavors and hints of violets and herbs, this red wine went harmoniously with the Tuscan tomato flavors of the Italian Chicken Sausage and White Bean Stew and for around $9 this was a great budget friendly wine for a casual dinner. Thank you Banfi for introducing us to this Bolla Chianti DOCG 2013 from Tuscany, Italy.
Chianti is produced in central Tuscany and is generally made of 75-100% Sangiovese, 10% or less of Canaiolo and 20% of other allowed varieties such as Merlot, Cabernet Sauvignon or Syrah. This Bolla Chianti DOCG 2013 is made of 90% Sangiovese, 10% Canaiolo Nero and other local varieties sources from the hillside vineyards in the Chianti DOCG zone.
This medium-light bodied vintage can also be paired with hearty pastas, our Stuffed Spaghetti Squash,
steaks, or a BBQ Chicken Pizza and aged hard cheese.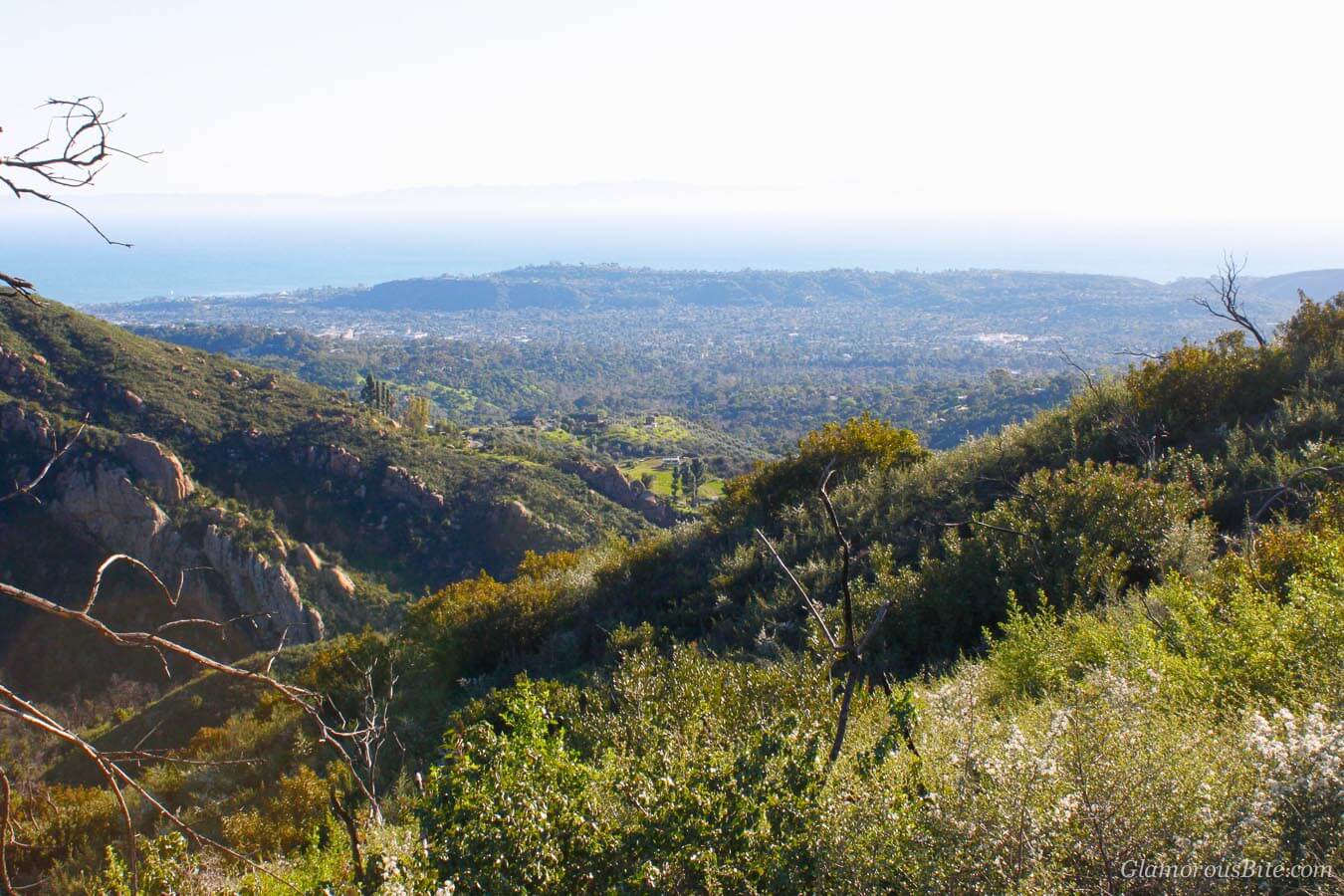 Hope you enjoyed our hike in the mountains and Italian Chicken Sausage and White Bean Stew recipe. What is your favorite sausage to use in stews or soups?