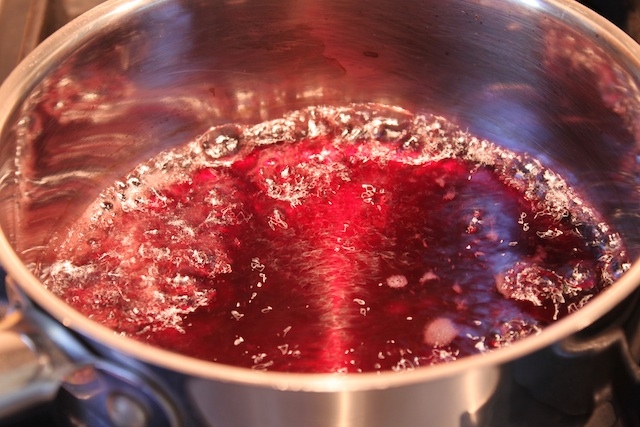 Looking for a healthy and easy to make salad dressing or sauce? This Balsamic Red Wine reduction is just the thing for a variety of recipes. Its tasty on salad, meats, and you can even drizzle it over desserts! Reduce a fruity red wine like Sangiovese or Syrah to make this mouthwatering reduction. We like honey because it gives a creamier consistency, but feel free to use brown or white sugar.
Here are the steps for how to make Balsamic Red Wine Reduction.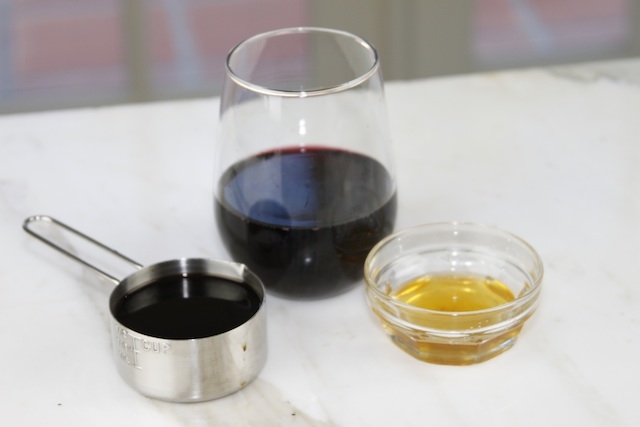 All you need is wine, balsamic reduction, and organic honey.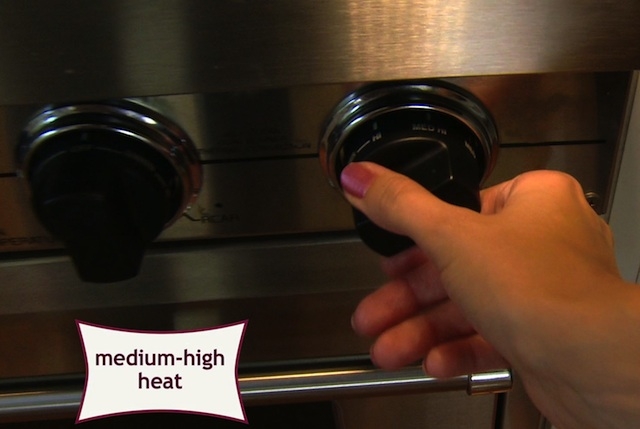 Turn the stove to medium-high heat.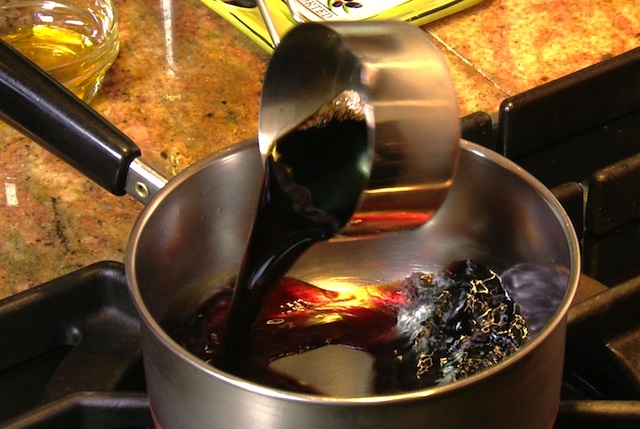 In a small saucepan add the balsamic vinegar.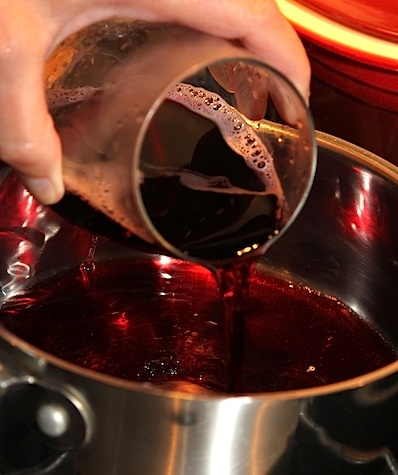 Pour in the wine.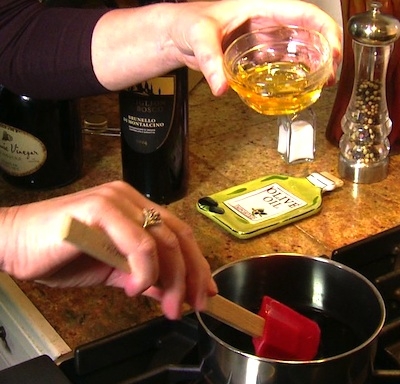 Add a touch of honey.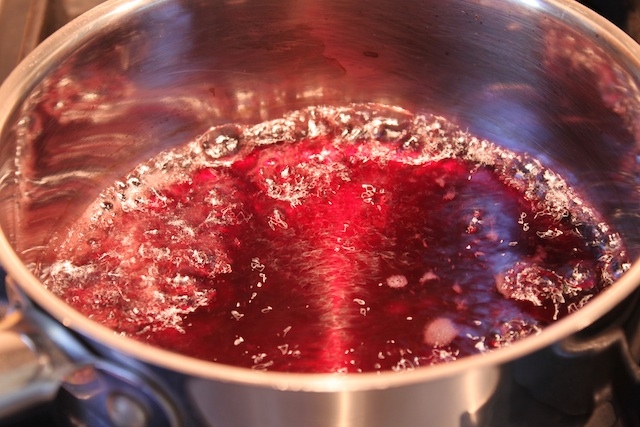 Stir and bring it to a boil for about 15 minutes or until it thickens.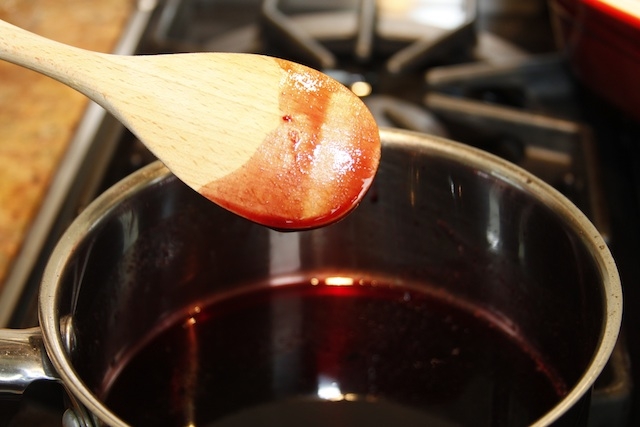 Dip the spoon in to check how tick the reduction is.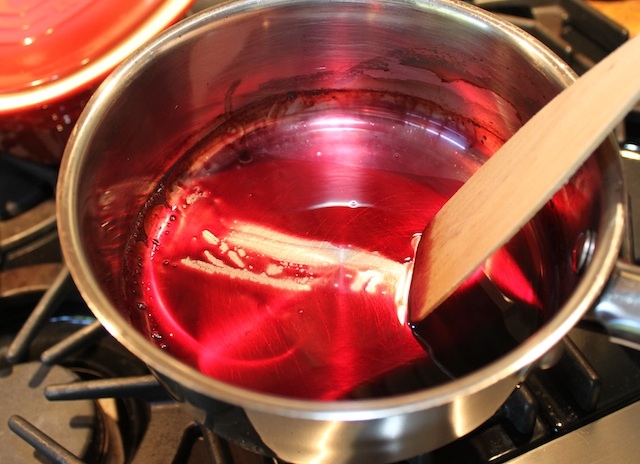 Don't worry, there is supposed to be a lot less liquid when it is done.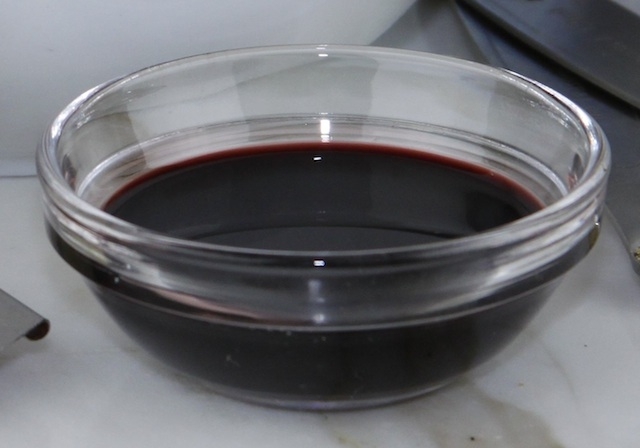 You can store the reduction in the fridge for 2-3 weeks.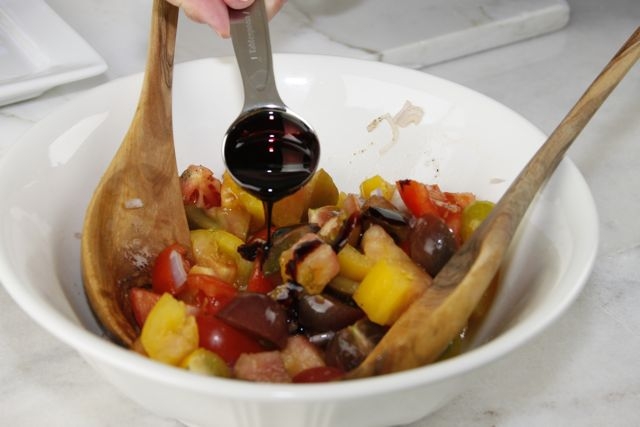 or drizzle it over the Heirloom Tomato Salad and server in a Parmesan Basket.
Here is the complete recipe:
Balsamic Red Wine Reduction
1/2 cup Balsamic Vinegar
1/2 cup Red Wine  (like a Sangiovese or Brunello di Montalcino)
2 Tbsp Organic Raw Honey
1) In a small saucepan combine balsamic vinegar, red wine and honey.
2) Stir well and cook over medium high heat for about 10 minutes or until reduced to a syrupy consistency.
3) You can store it in an airtight glass container for 2-3 weeks to use on your favorite tomato salad or over steak or cheese. You can use an inexpensive balsamic vinegar for this recipe.
And here is our step-by-step video on How to make Balsamic Red Wine Reduction.
Hope you enjoy it!