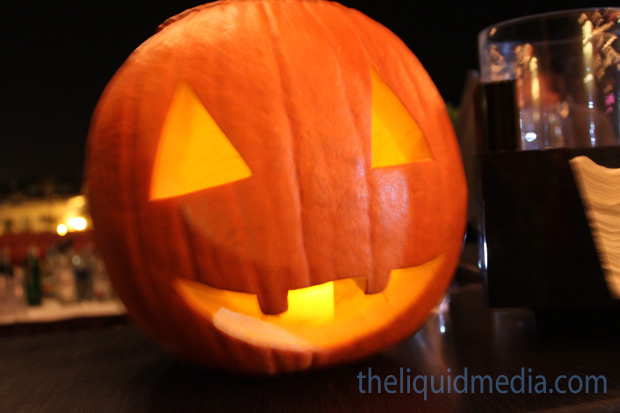 Halloween is one of my favorite holidays.  I went to a party on the Canary Hotel Rooftop for last Halloween. Live music, fantastic costumes, and tasty treats. What can be more fun that a cocktail and appetizers on a rooftop filled with music and costumes?
The festivities of Halloween brought back memories of college – dancing with a giant Cookie Monster (who mutilated my ivy vines across the dance floor) and there was more alcohol on my exterior than interior from spilled drinks. Here are a few Halloween party photos.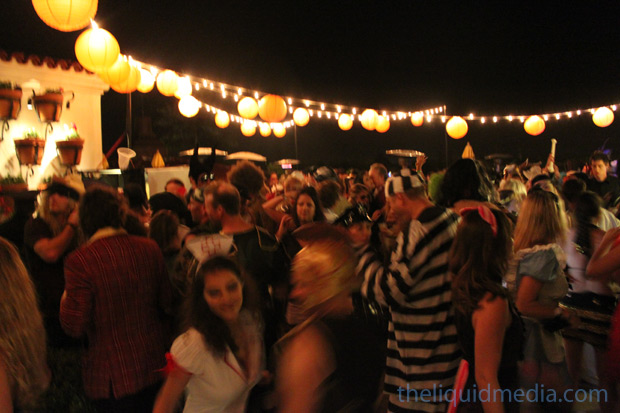 Costumed party goers dancing to live music from DJ Blingand the Femme Fatale GoGos on the rooftop of the Canary Hotel.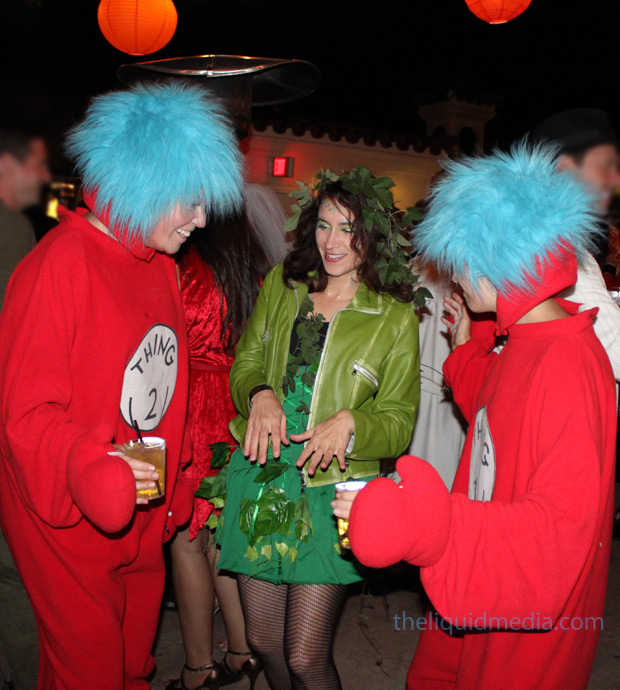 Dancing with Thing 1 and Thing 2 (from Dr. Seuss The Cat in the Hat) and Poison Ivy (from Batman comics)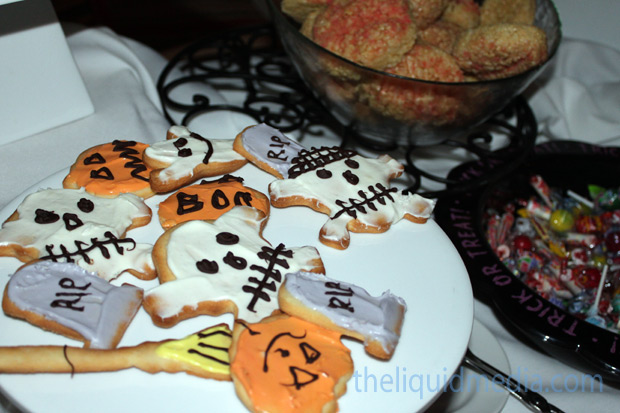 Spooky Halloween Cookies and appetizers were included with the tickets. The appetizers were tasty, but my $10 Cosmopolitan was really scratchy. Make sure you request a specific brand of vodka that's to your liking…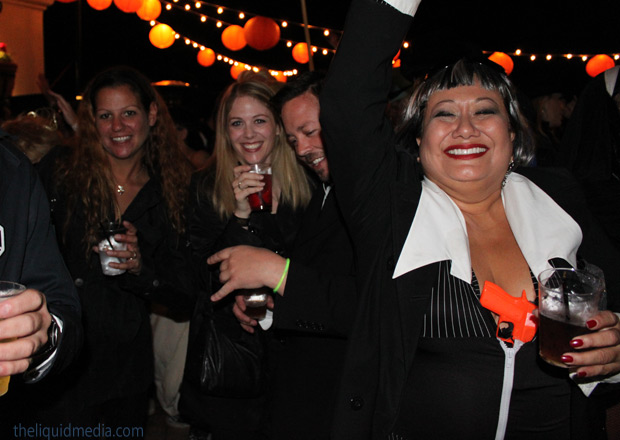 The official theme of the party was Secret Agents and here is a group of the most fabulous Agents.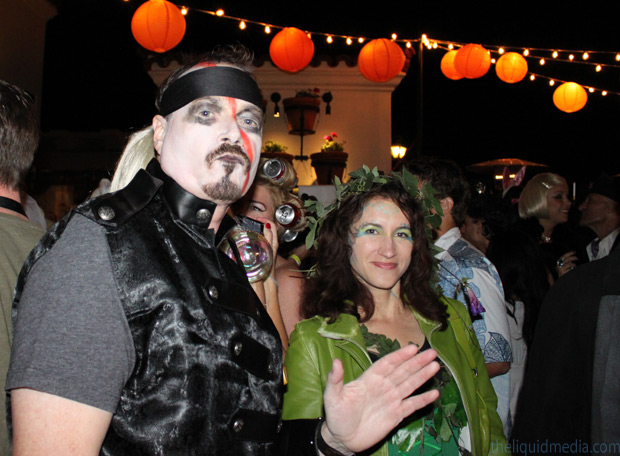 Another theme was Ninjas and Femme Fatales. I think this Zombie Ninja and Poison Ivy qualify.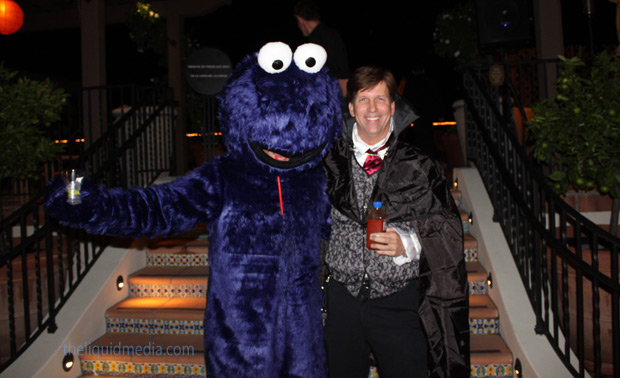 The Cookie Monster and a cheerful Vampire.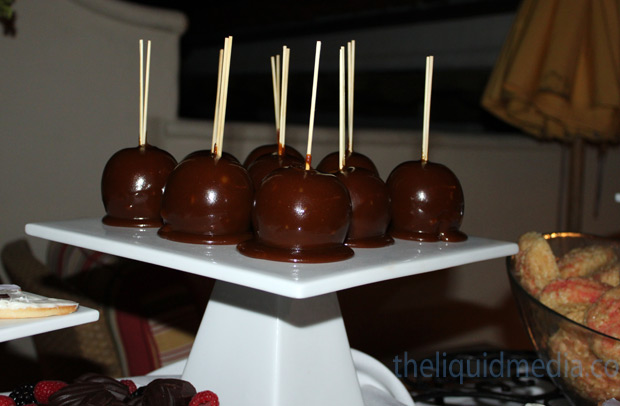 Candied Apples for more dancing energy.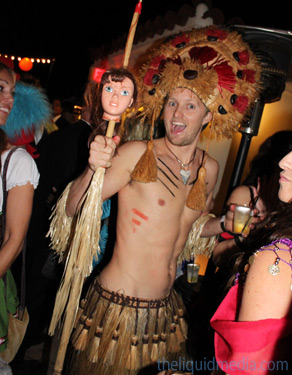 Some did not mind the freezing weather of October. I didn't mind either 😉 I'm not quite sure what that costume is, but it was quite popular.
Wishing everyone a fun and safe Halloween as well!