Glamorous Bite Free eCookbook 20 Healthy and Indulgent Recipes
We would like to invite you to enjoy our new eCookbook from Glamorous Bite! We though to bring you our 20 Healthy and Indulgent Recipes eCookbook for free as a thank you when you subscribe to our email newsletter.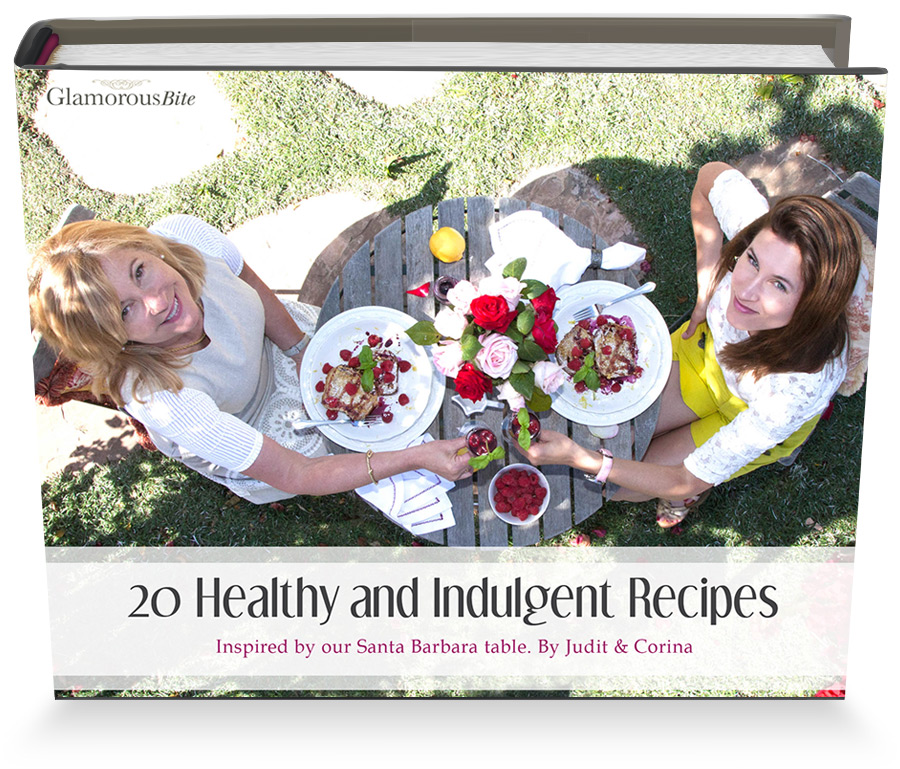 You can find a selection of indulgent and healthy recipes inspired by the Santa Barbara California lifestyle, where the ocean and wine country get together for a dinner party or glorious weekend brunch. Enter your email in the field below and you will receive an email with a link to download the PDF version of the tasty 20 Healthy and Indulgent Recipes eBook Cookbook.
Get a FREE eCookbook as a thank you when you sign up for our newsletter!

Please check your email for the link to download the eBook. Once you have clicked the link you can save the eBook from your web browser window by going to File > Save As or Save Page As. Then check your download directory.
What can you find in the eBook?
An enchanting look at Santa Barbara living through the delicious recipes and photography by Judit and Corina. On a warm Sunday morning you may wish to indulge yourself in French Toast drizzled with Pinot Syrup. After a walk at the beach, stop by the Farmer's Market and gather fresh ingredients for a Pea Tendril Salad with Figs and Pomegranate or a vibrant Heirloom Tomato Salad. On a busy weekday you can still impress your family and friends with a healthy and light Lemon Rosemary Chicken Santa Barbara. Leave room for dessert! You can choose a refreshing Watermelon Berry Mint Salad with Rose Syrup or celebrate someone special with a decadent Coconut Cake with Rose Petals. You will find these and more of our favorite recipes in this scrumptious 20 Healthy and Indulgent Recipes Cookbook inspired from our Santa Barbara table to yours.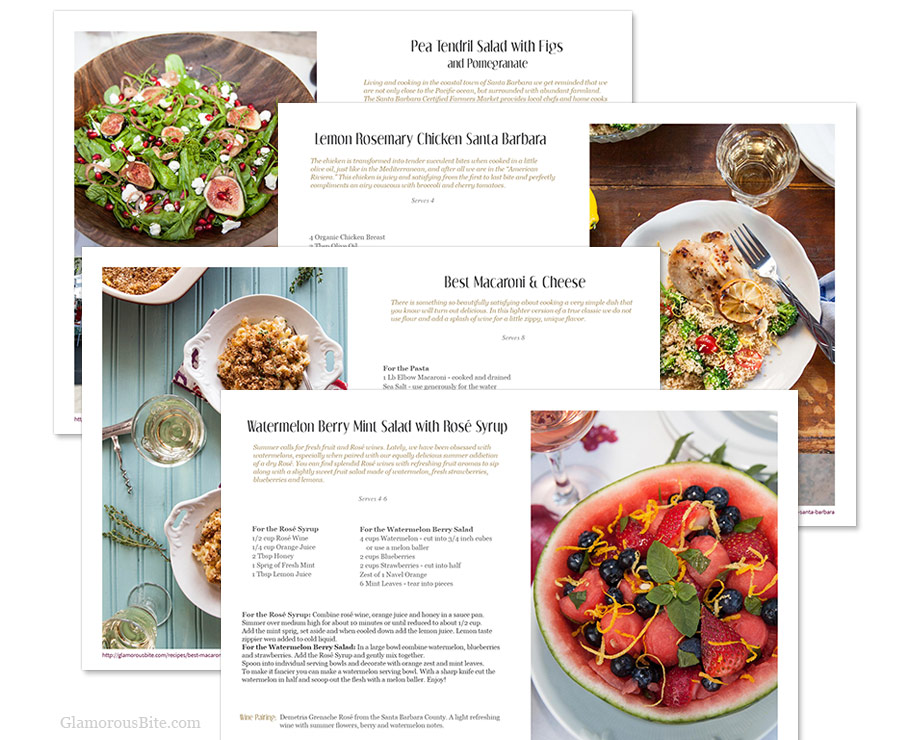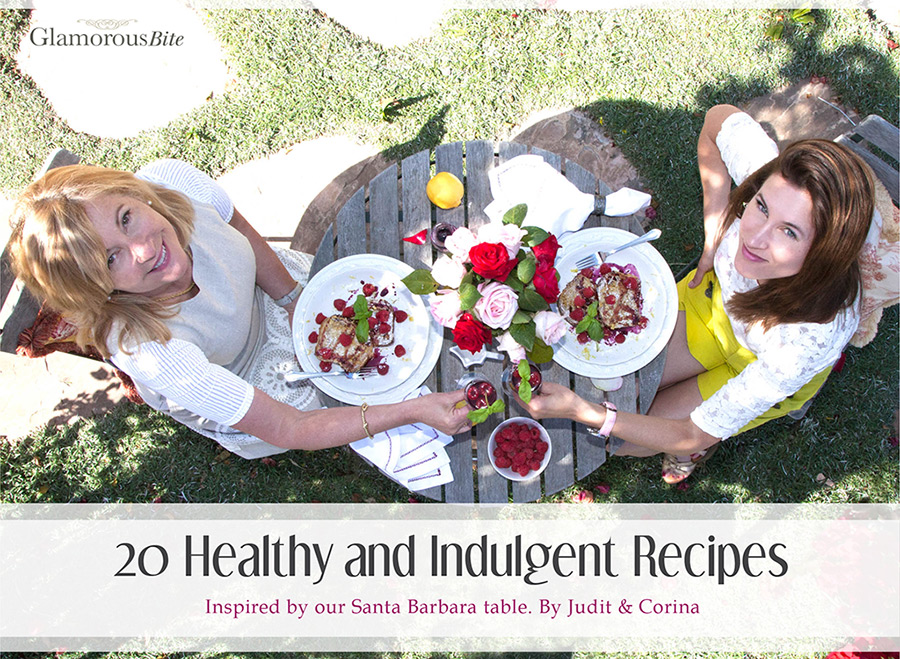 Please share this book with your friends and on social media. Hope you will enjoy all of these delicious favorites around your table with family and friends and a good glass of wine!