Clean simple ingredients make these Chocolate Coconut Peanut Butter Cups a healthy Low-carb, Gluten-Free, Raw treat that will satisfy your sweet tooth.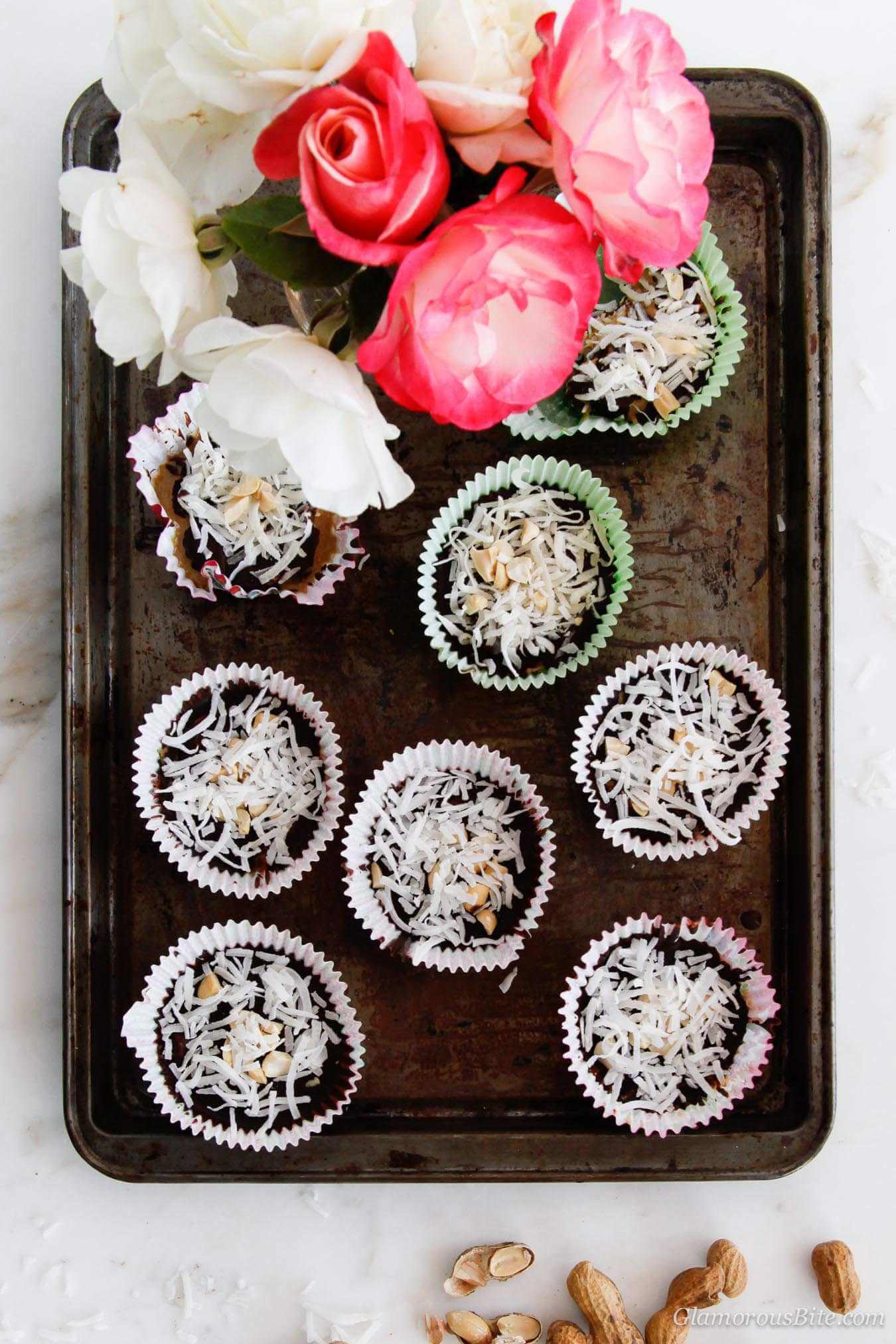 For this long holiday weekend we had to include something sweet to nibble on between all the barbecuing and decided to make it simple and no-bake so we quickly put together another batch of Chocolate Coconut Peanut Butter Cups. Since it is a three day weekend and the town is bursting full with tourists who are enjoying the beautiful sunshine we had to start early with our foraging for ingredients for our weekend menu.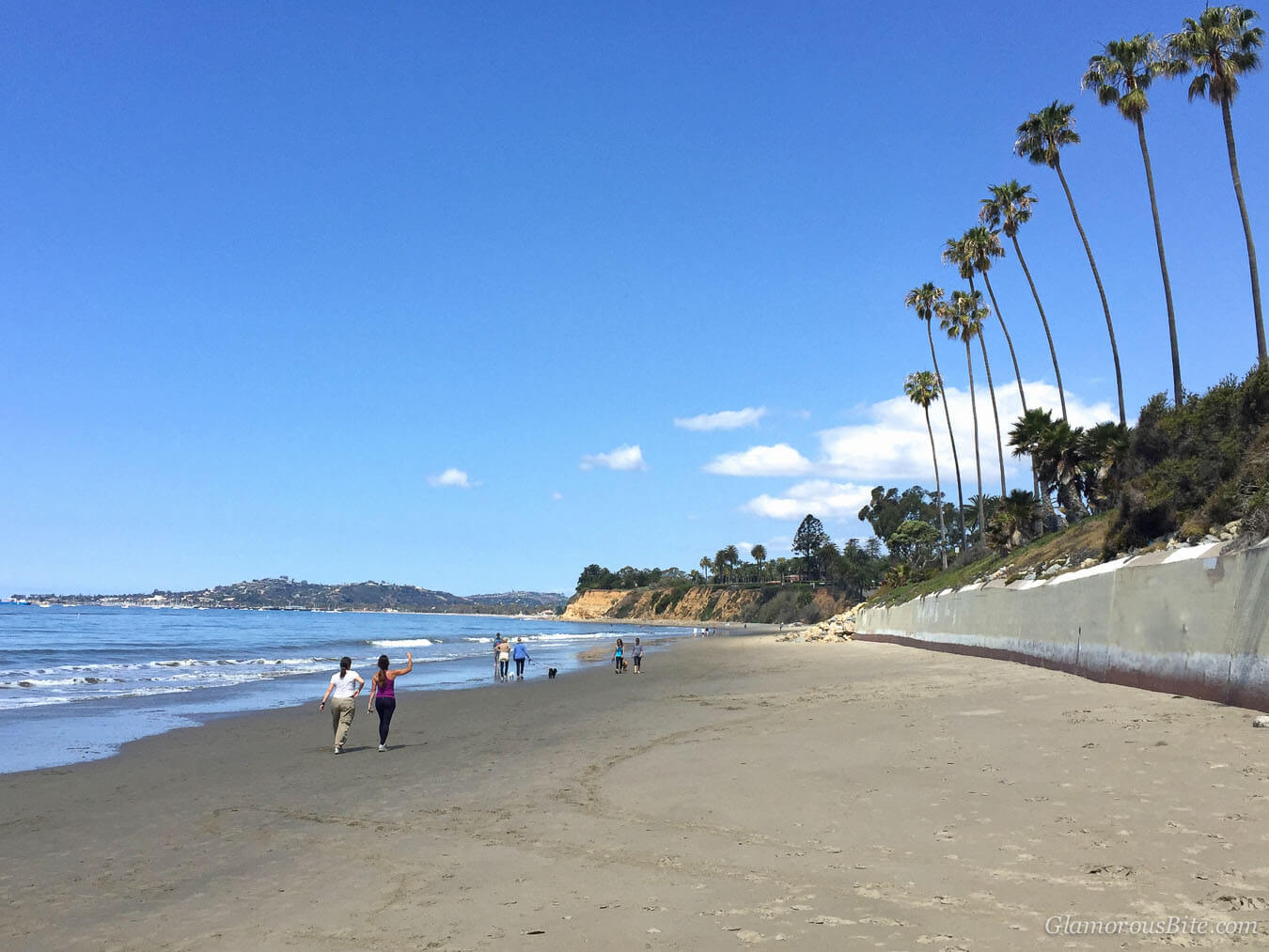 Yesterday we had several errands to do, which took us to Coast Village Road in Montecito. As we drove along the coattail road, we fondly looked out at the tropical blue of the ocean. It was simply breathtaking! Before we knew it we stopped the car and were walking on Santa Barbara's Butterfly Beach, right by the Biltmore Four Seasons Resort.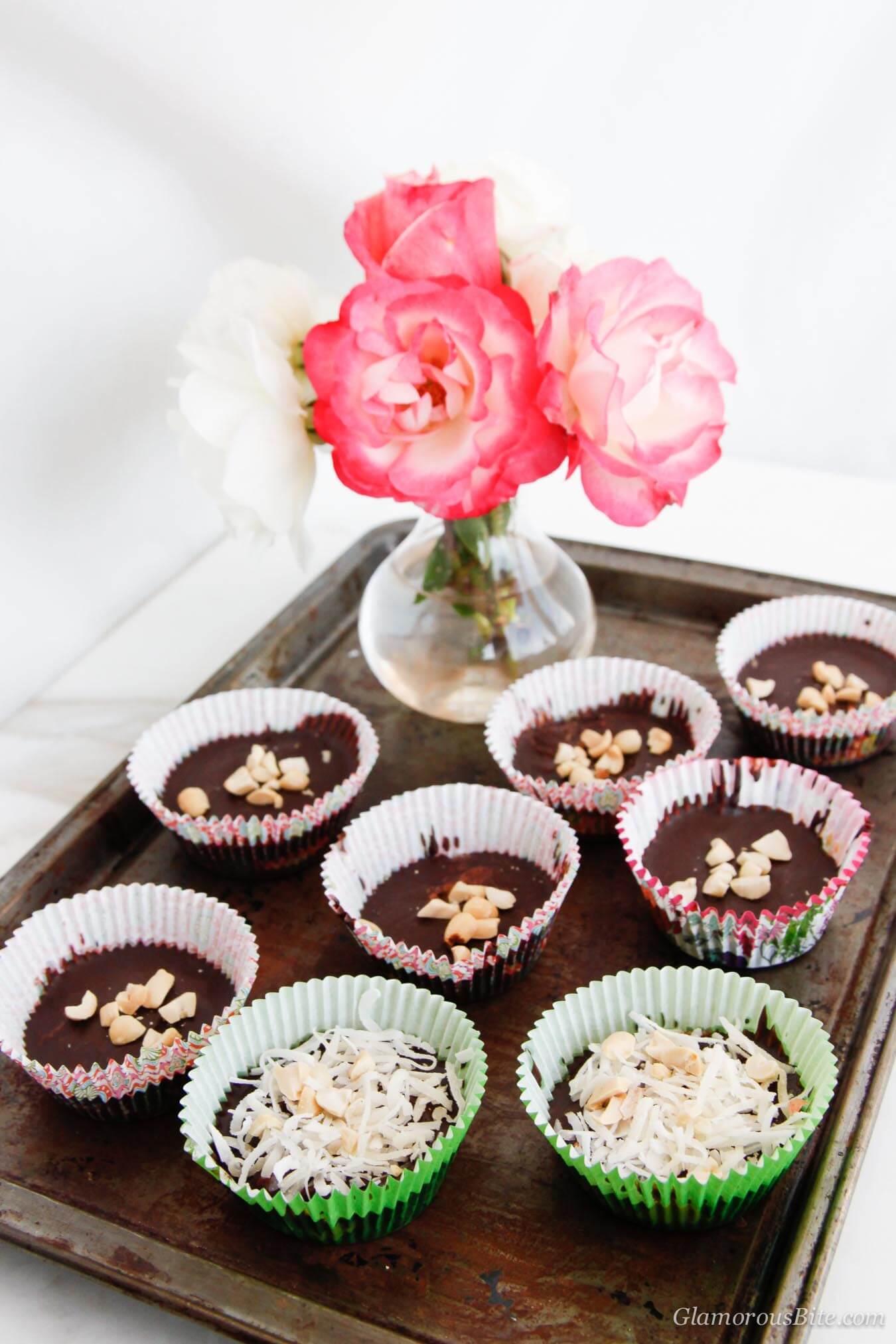 This beach is a very popular destination for getaways and weddings and it can get really busy, especially on weekends with sunbathers resting on the narrow strip of sand. Since it was morning we were lucky to have the beach almost to ourselves and we strolled past the Coral Casino Beach Club all the way until Fernald Point marveling at the moss covered rocks that the low tide revealed.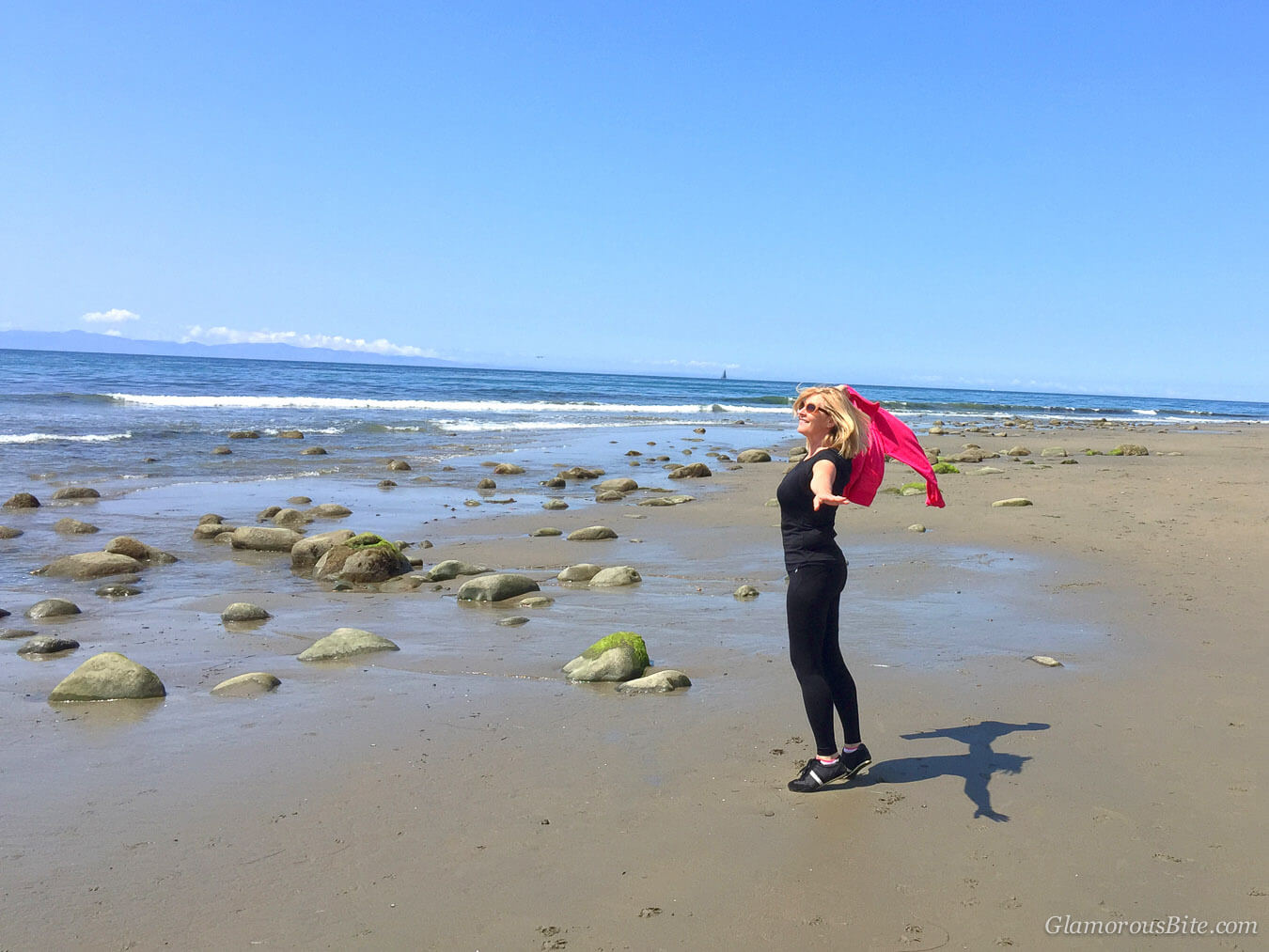 It was such a splendid sunny day that Judit had to dance around on the sand joyously with a big smile.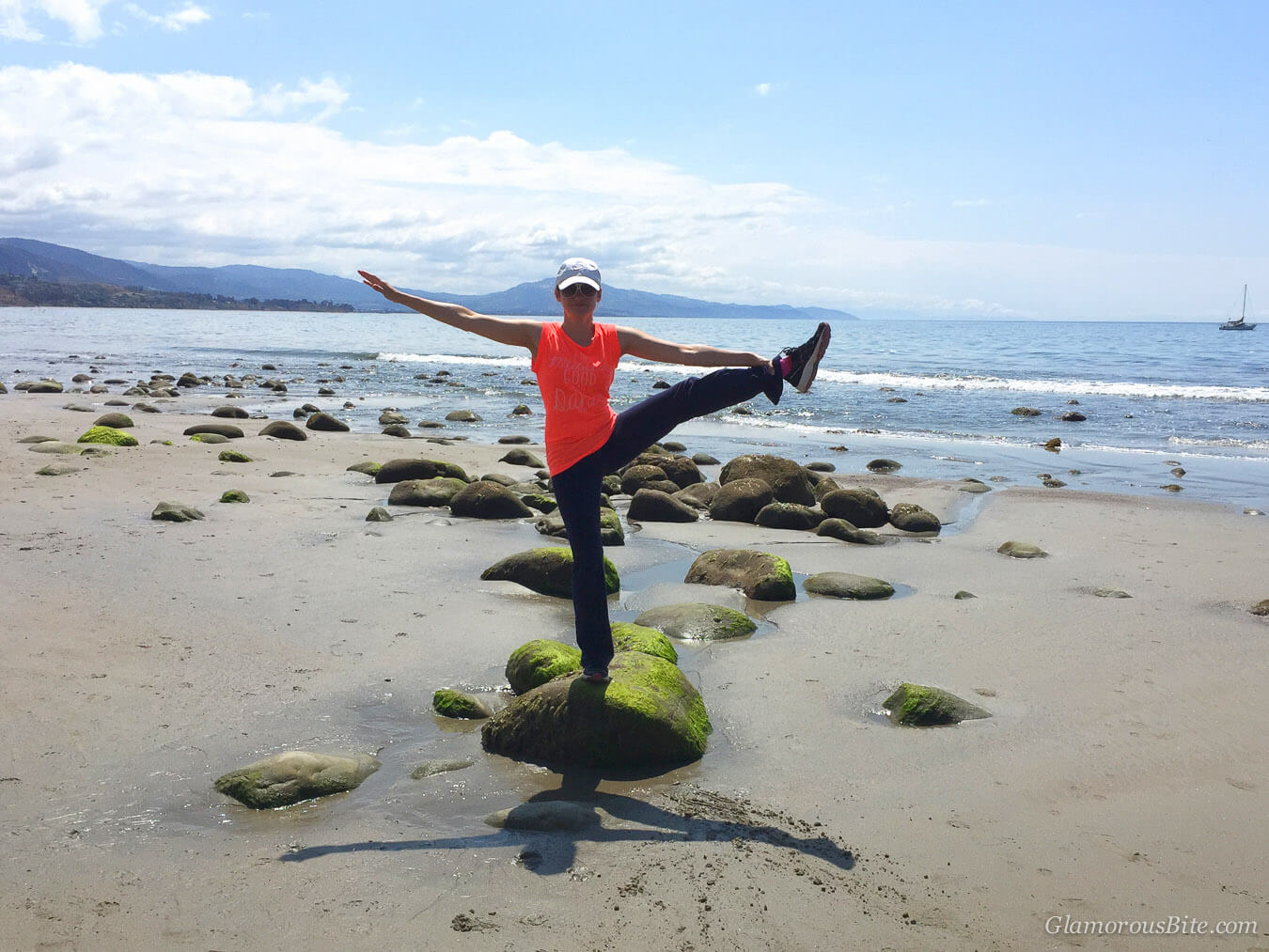 And after warming up, Corina did a balancing Utthita Hasta Padangusthasana pose which is good for stretching leg muscles and lowering blood pressure. Good exercise deserves a reward so we were already talking about something with chocolate, like Chocolate Peanut Butter Cups. The dark chocolate also lowers blood pressure so we surely are having a very heart healthy day.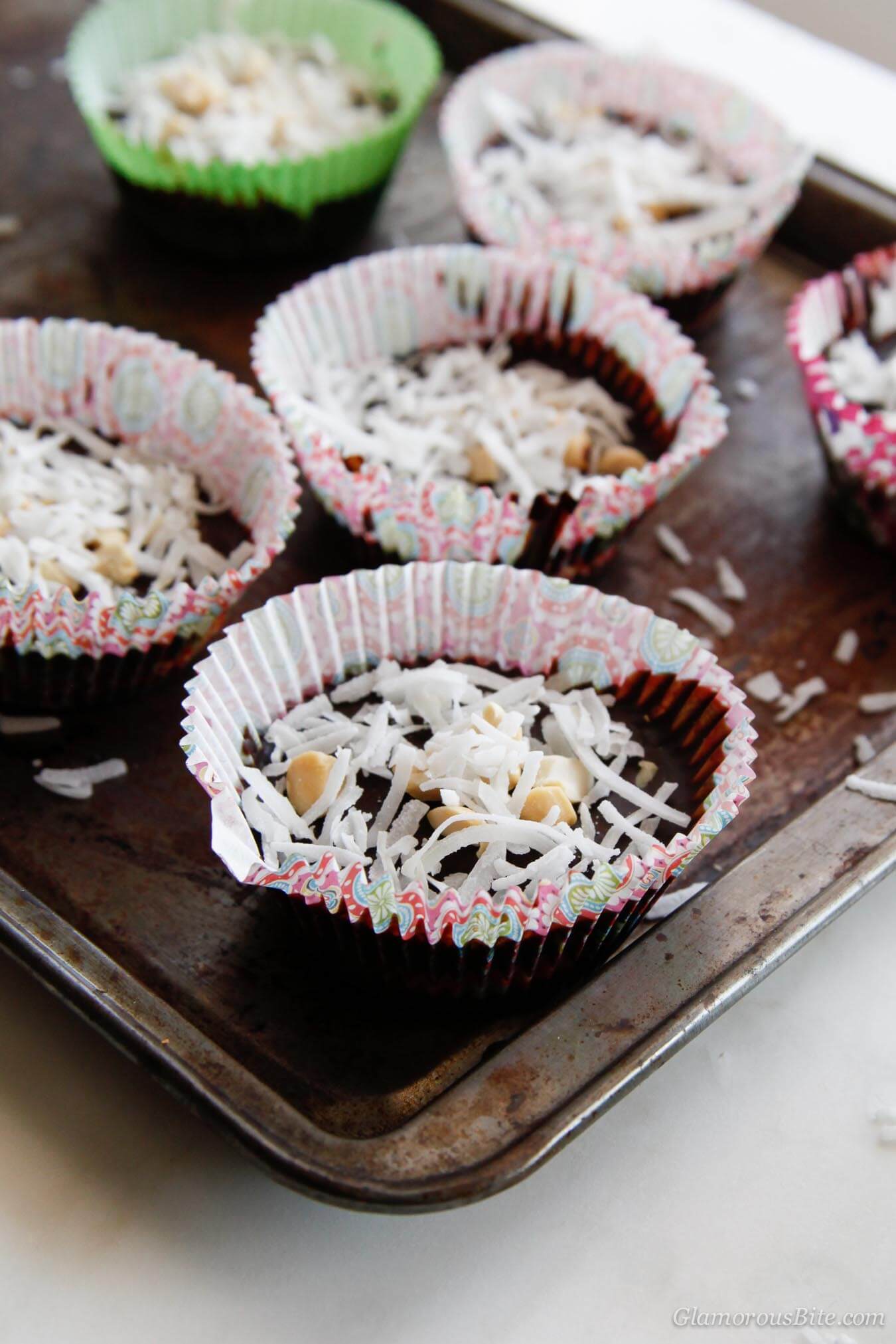 All that exploring makes you hungry so we hurried home for lunch. After a satisfying lunch of leftover meatballs we really were ready for something sweet and chocolatey. What can we make in minutes that will satisfy that chocolate craving…. Chocolate Peanut Butter Cups, but wait lets make them more exciting this time Corina said, lets make Chocolate Coconut Peanut Butter Cups!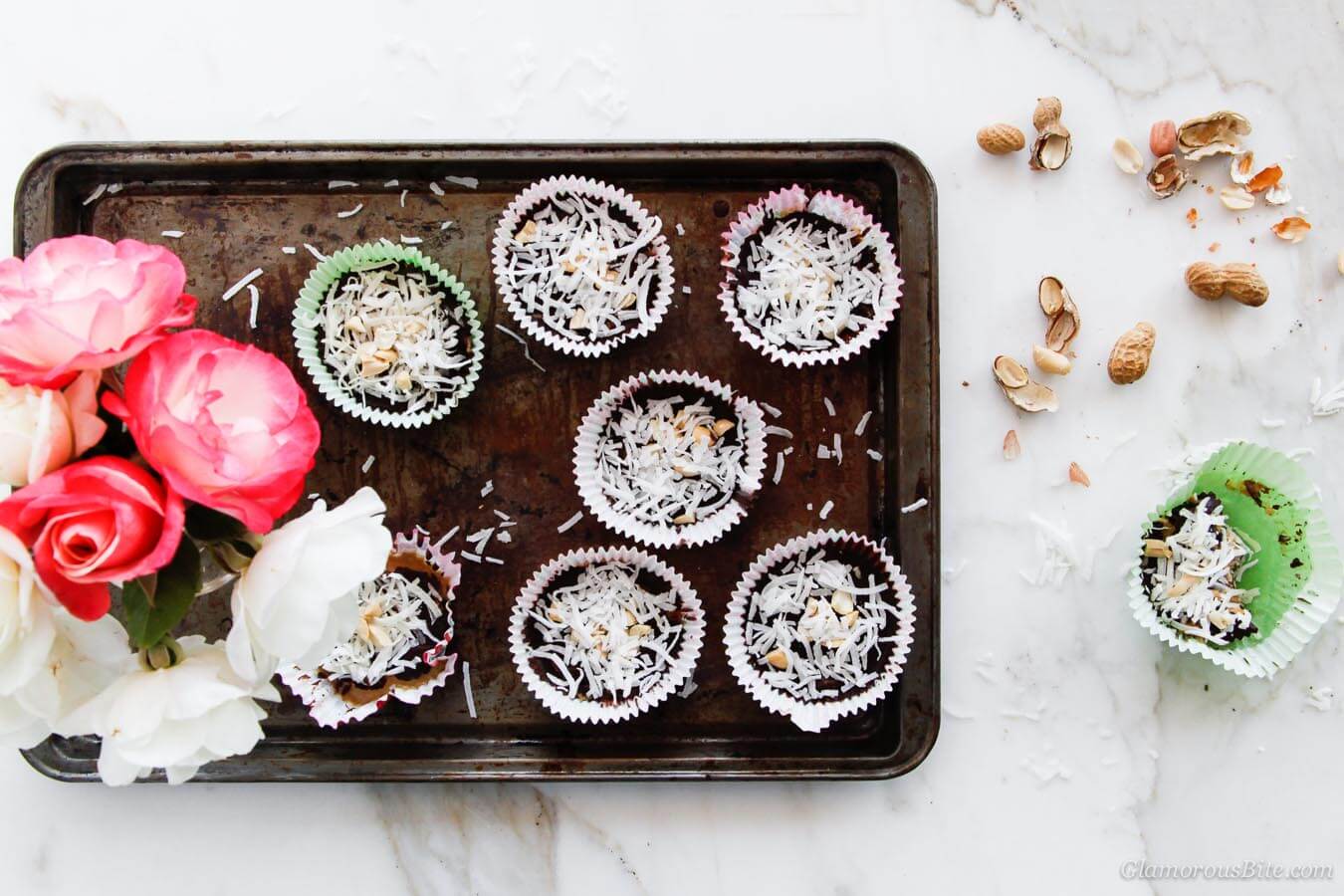 These delectable treats are a variation on regular Homemade Peanut Butter Cups and have the addition of shredded coconut added for a slightly more exciting and healthy peanut butter cup. Our Chocolate Coconut Peanut Butter Cups are made with clean simple ingredients and are so easy to make, perhaps too easy so we better lock away the dark chocolate so we don't make a batch every day!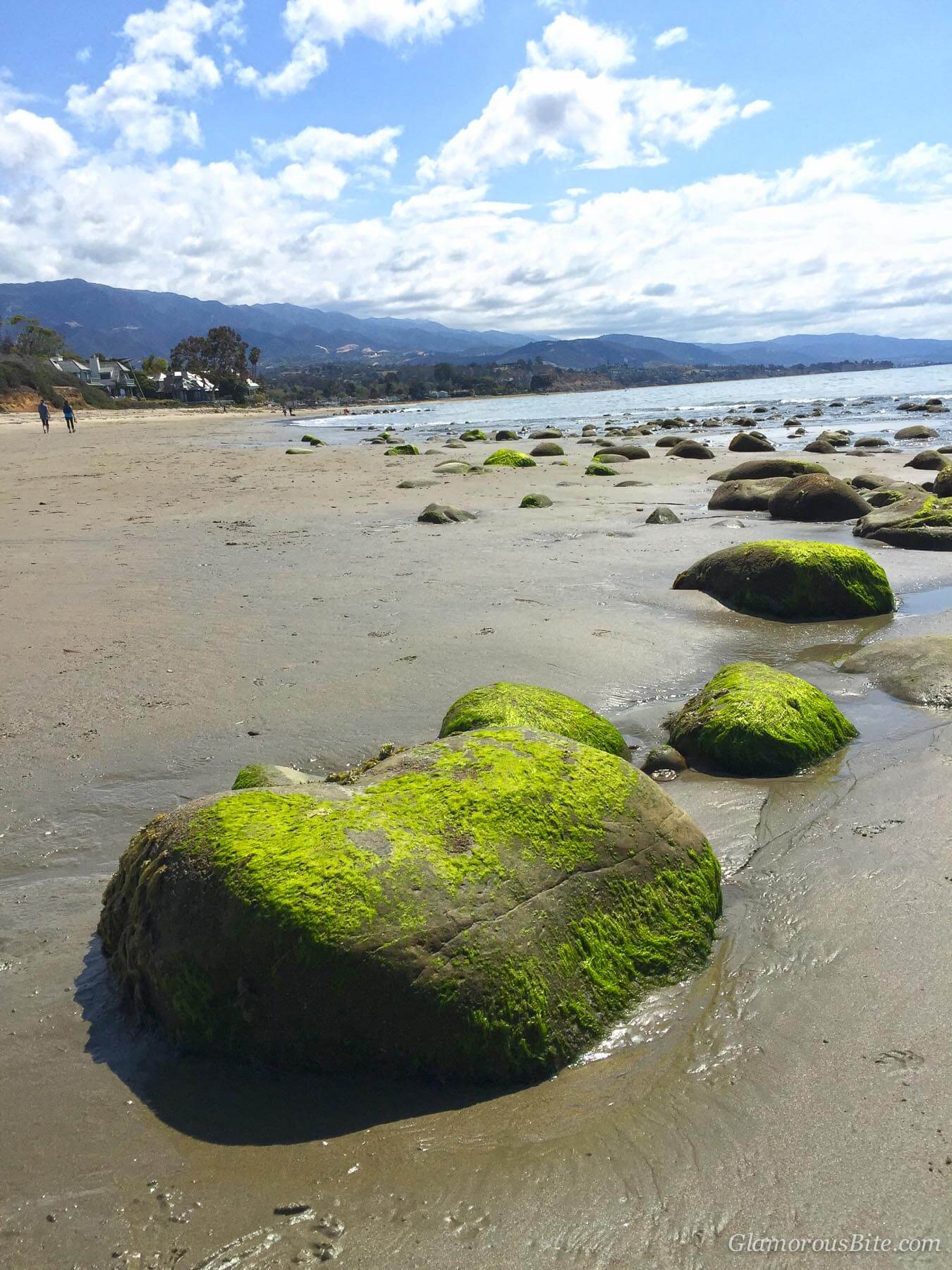 Health Benefits of Coconut
They are antibacterial and boosts the immune system
Lowers cholesterol and assist with digestion
Increases the metabolism to help with weight loss
Contains lots of Calcium and Potassium
Coconuts are good for bone strength.
Health Benefits of Peanut Butter
Helps with weight loss due to being high in protein and fiber so you feel less hungry
Helps protect against heart disease and Alzheimer's
Monosaturated fats may lower harmful cholesterol
Peanut butter may also lower Type 2 Diabetes
Contains Vitamin E, B6 and Potassium.
Health Benefits of Dark Chocolate
It contains flavonols which are good for your skin
Rich in antioxidants
May lower blood pressure
Dark chocolate improves your memory
Reduces stress hormones.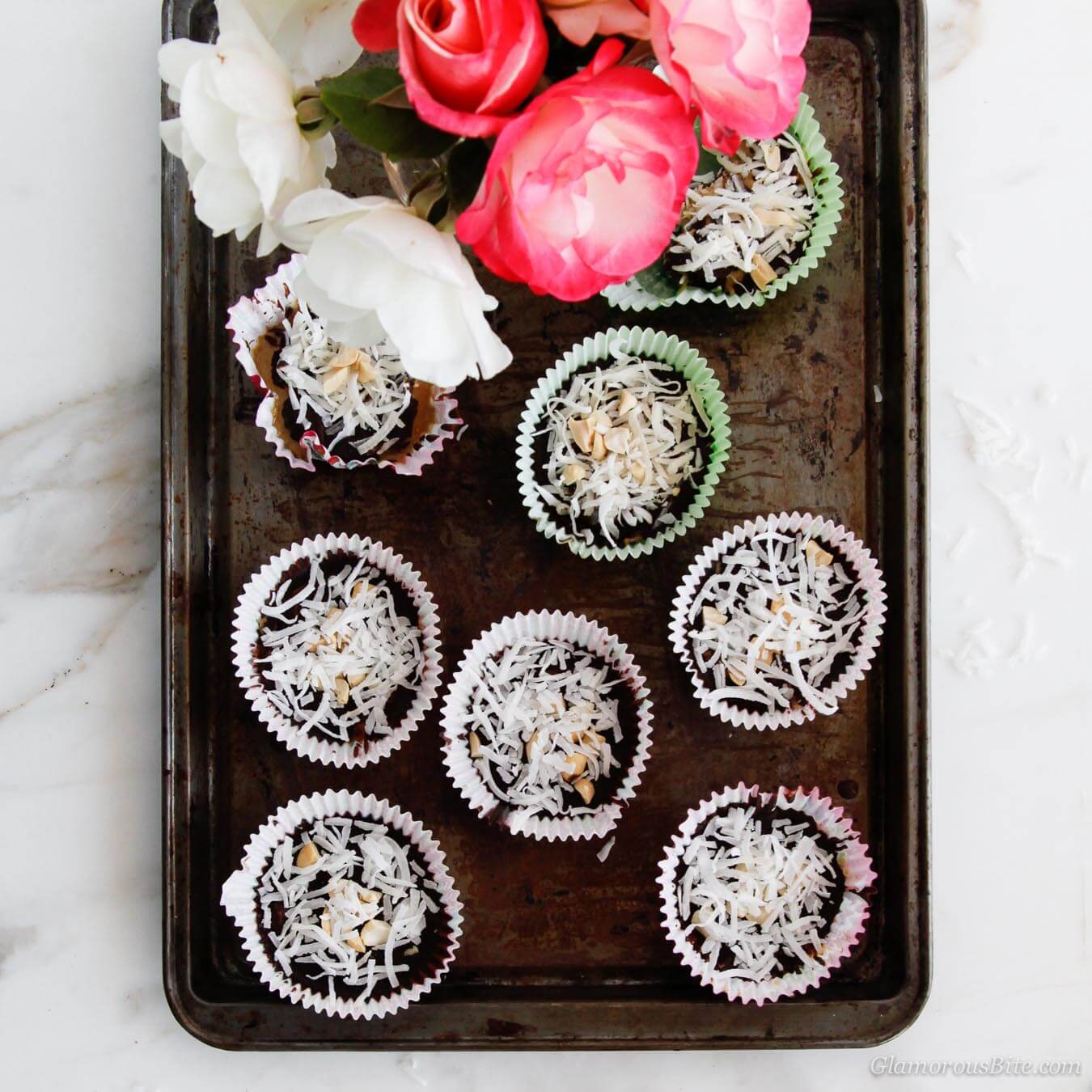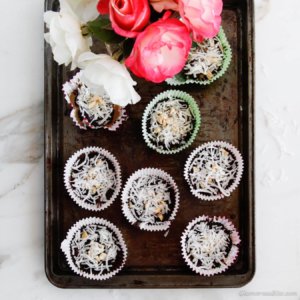 Chocolate Coconut Peanut Butter Cups
Made with clean simple ingredients, these Chocolate Coconut Peanut Butter Cups are a healthy treat that will satisfy your sweet tooth.
Ingredients
6

oz

Organic Dark Chocolate 85% - roughly chopped

2

Tsp

Coconut Oil - melted and divided

2/3

cup

Natural Organic Peanut Butter - room temperature

Pinch

of Sea Salt

1/2

cup

Unsweetened Shredded Coconut
Instructions
Melt the chopped chocolate in a double boiler on medium-high heat or if you don't have a double boiler then melt the chocolate in a heat proof bowl placed over a sauce pan filled about 1inch of simmering water. Make sure the bowl is larger than the pan so that it does not slip in.

Add 1 Tsp coconut oil to the bowl and stir gently until chocolate is melted.

Add the peanut butter, salt, and remainder of 1 Tsp coconut oil to a stand mixer bowl and beat for 2-3 minutes or until becomes creamy.

Arrange paper cups on a small tray that fits into your refrigerator.

Drizzle a little melted chocolate into each cup - just enough to cover the bottom.

Evenly sprinkle a teaspoon of shredded coconut over the chocolate and freeze or refrigerate for a few minutes to harden the chocolate.

Remove from freezer and spoon about one tablespoon of peanut butter mixture over the top and try to smoothen it out.

Drizzle more of the melted chocolate into the cups to cover the peanut butter.

Gently sprinkle more shredded coconut over the top and add a few chopped peanuts if you wish.

Refrigerate for at least 30 minutes to set or freeze for 10 minutes if you can't wait so long. Store the coconut chocolate peanut butter cups in the refrigerator to keep them firm.
Diet: Gluten-Free, Raw, Low-carb, Vegan, Diabetic Diet Friendly, Superfood, Refined Sugar-Free, Dairy Free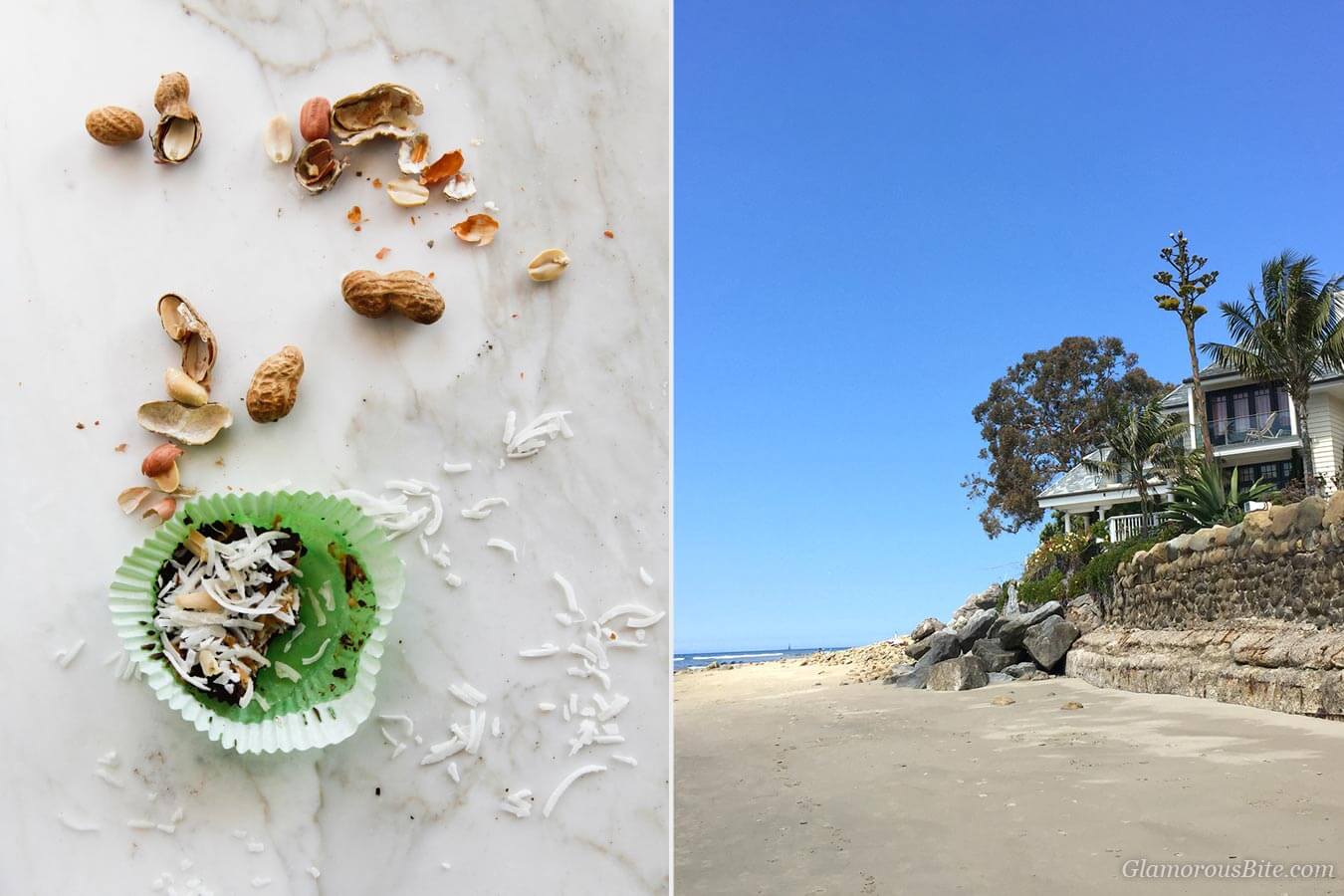 You can keep these Chocolate Coconut Peanut Butter Cups in the refrigerator for a couple of days. We haven't really tested the maximum days they can keep though since they manage to disappear quickly. Guess who is eating all of those cups! Chocolate Coconut Peanut Butter Cups are the ideal after exercise treat with all those beneficial ingredients that are delicious and even good for you.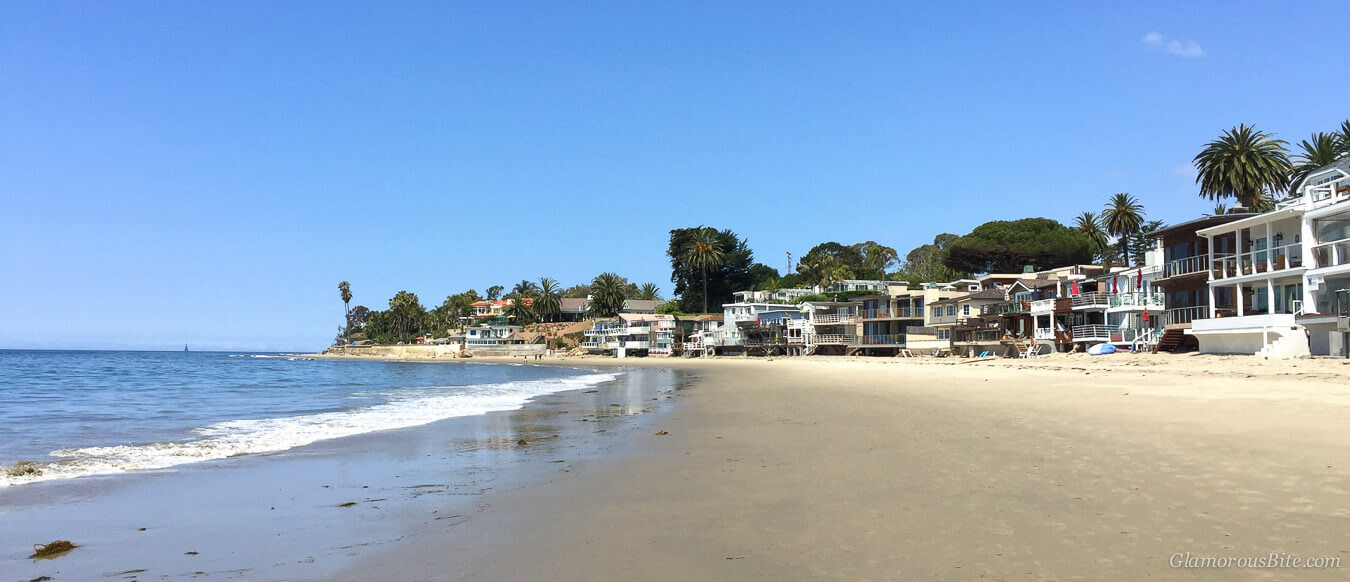 It was such a beautiful start to the weekend, but our thoughts and prayers are with the living beings of our amazing Pacific Ocean and hope that the recent oil spill in Santa Barbara will be contained quickly so that it can't cause any more harm. It was such sad news that an old oil pipeline burst in the ocean and the spilled oil devastated our pristine coastline and waters.