2008 Chanin Chardonnay Los Alamos Vineyard, California
This Chardonnay comes from the Los Alamos Vineyard and has classic Chardonnay notes of citrus and stone fruit. The color is golden like the fields of Santa Ynez Valley in summer and has a pleasant minerality. You can pair this wine with seafood, grilled chicken, or a pork roast. We give Chanin Chardonnay a wine personality of the actress Scarlett Johansson, who is bubbly and feminine.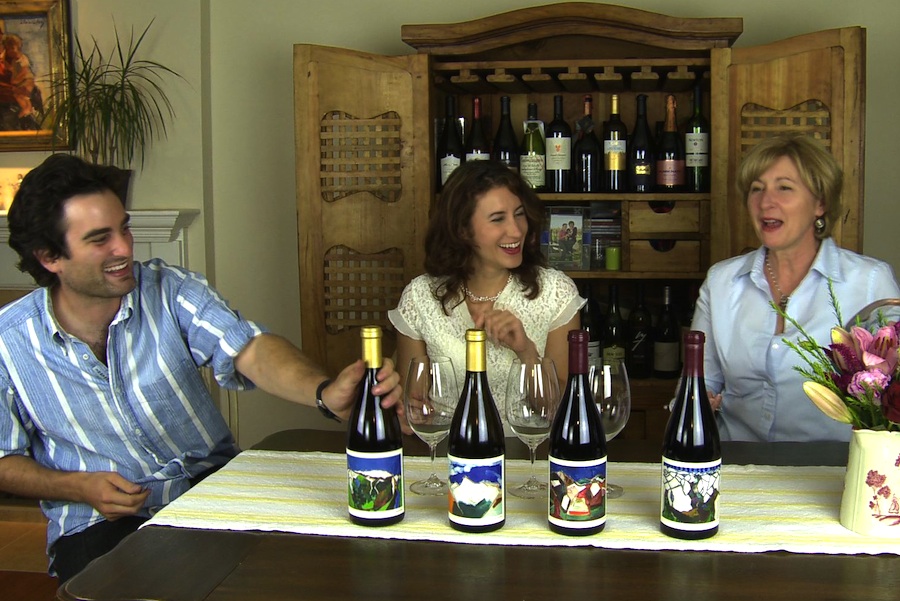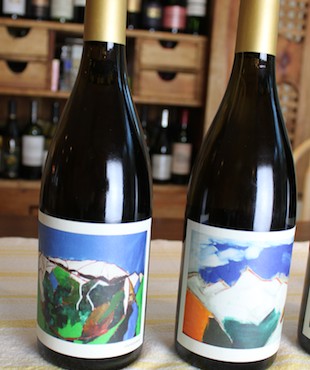 The Chanin Wine Co. started in 2007 after Gavin did a whirlwind of three vintages spanning from South Africa's Hamilton Russell Vineyards to New Zealand's Bell Hill Vineyard and Carrick Winery. He then traveled the French regions of Burgundy and Champagne. Upon returning home he started his Chanin Wine Company and created labels from his art work for the bottles.

Chanin Wines
You could say Gavin Chanin is the next generation of innovative wine makers. His passion and knowledge was shining through during our interview. The wines we tasted were exceptional and we both agreed that he is one cool guy with many great wines looking into a very bright wine future.
Gavin Chanin is originally from Los Angeles and came to the Santa Barbara County to be a harvest intern for Au Bon Climat and Qupe. He learned much from the Au Bon Climat and Qupe team of Jim Clendenen, Bob Lindquist, Jim Adelman and also Enrique Rodriguez.